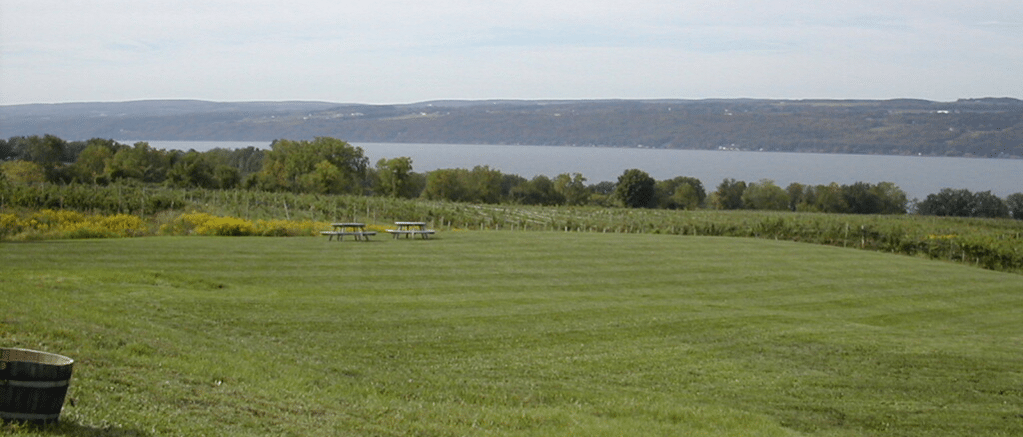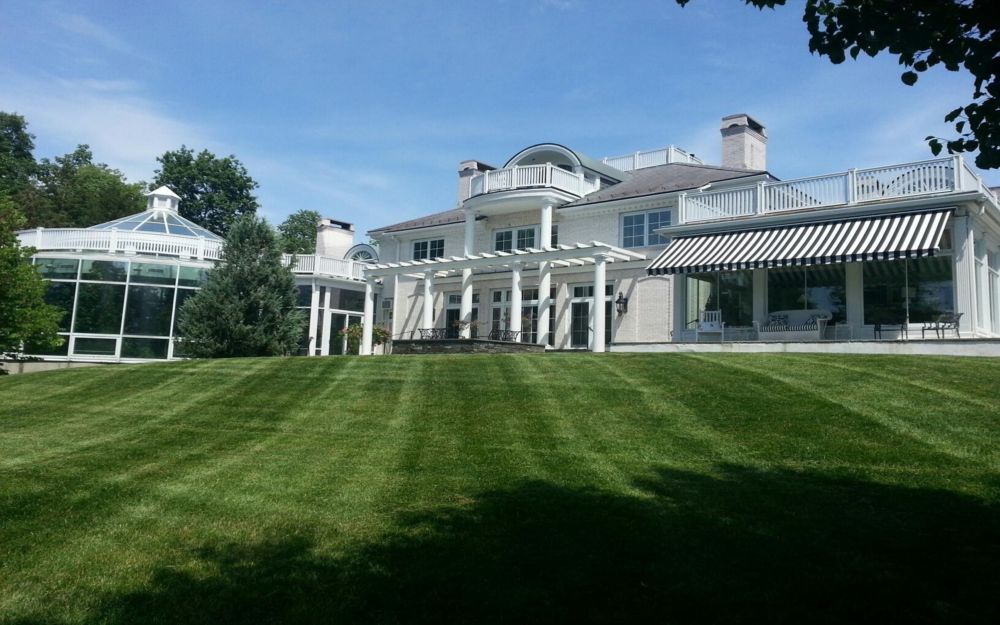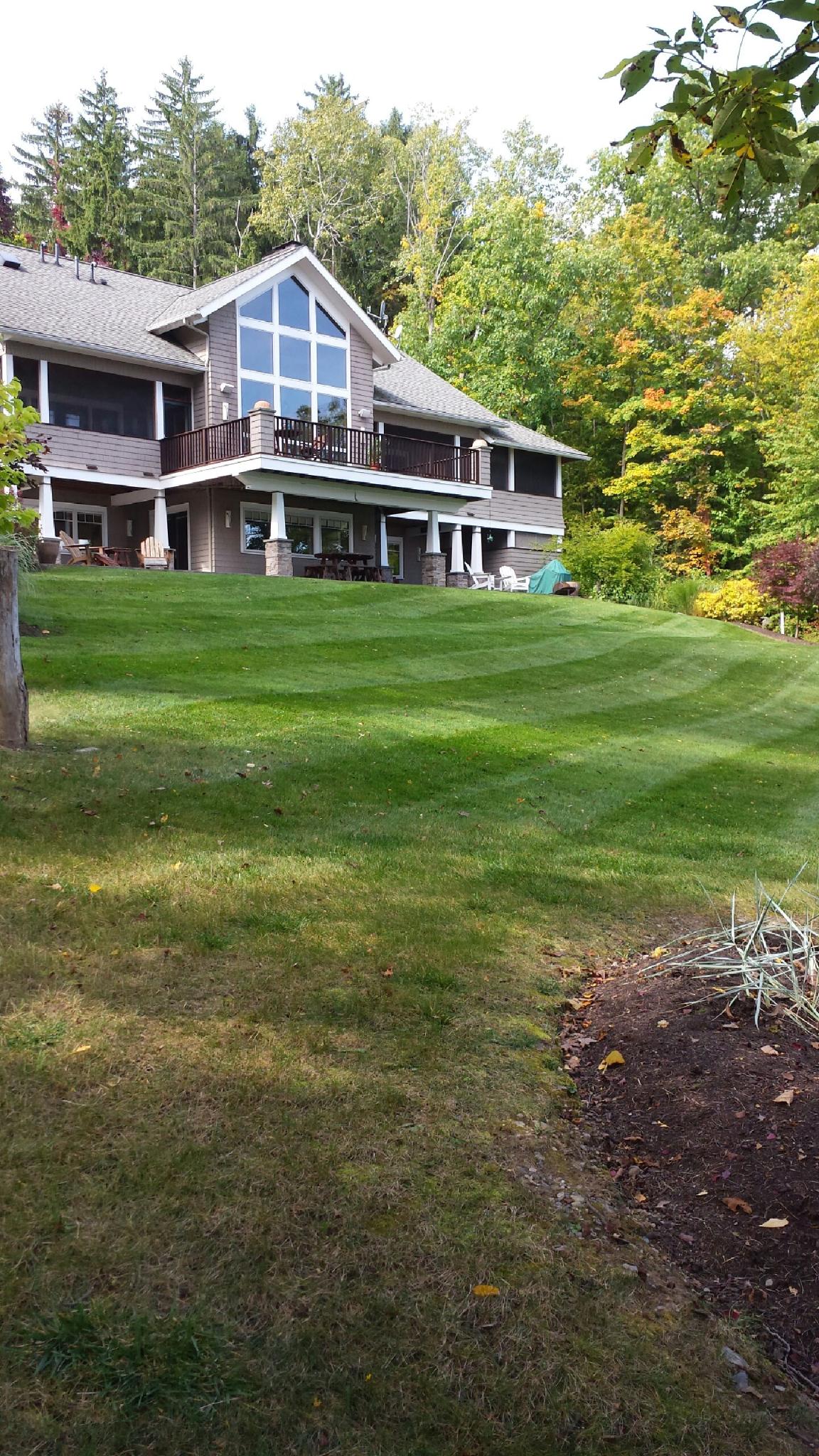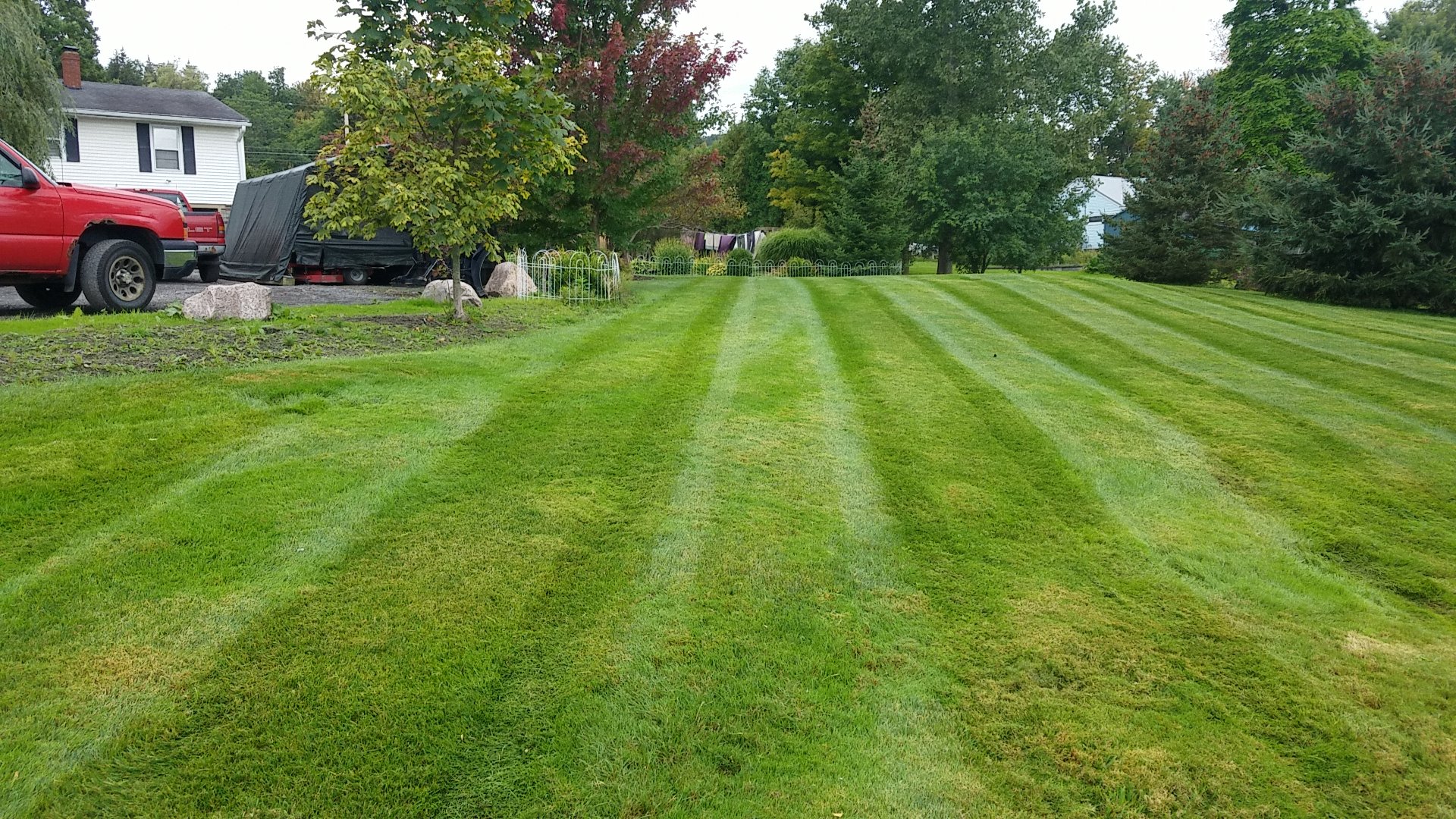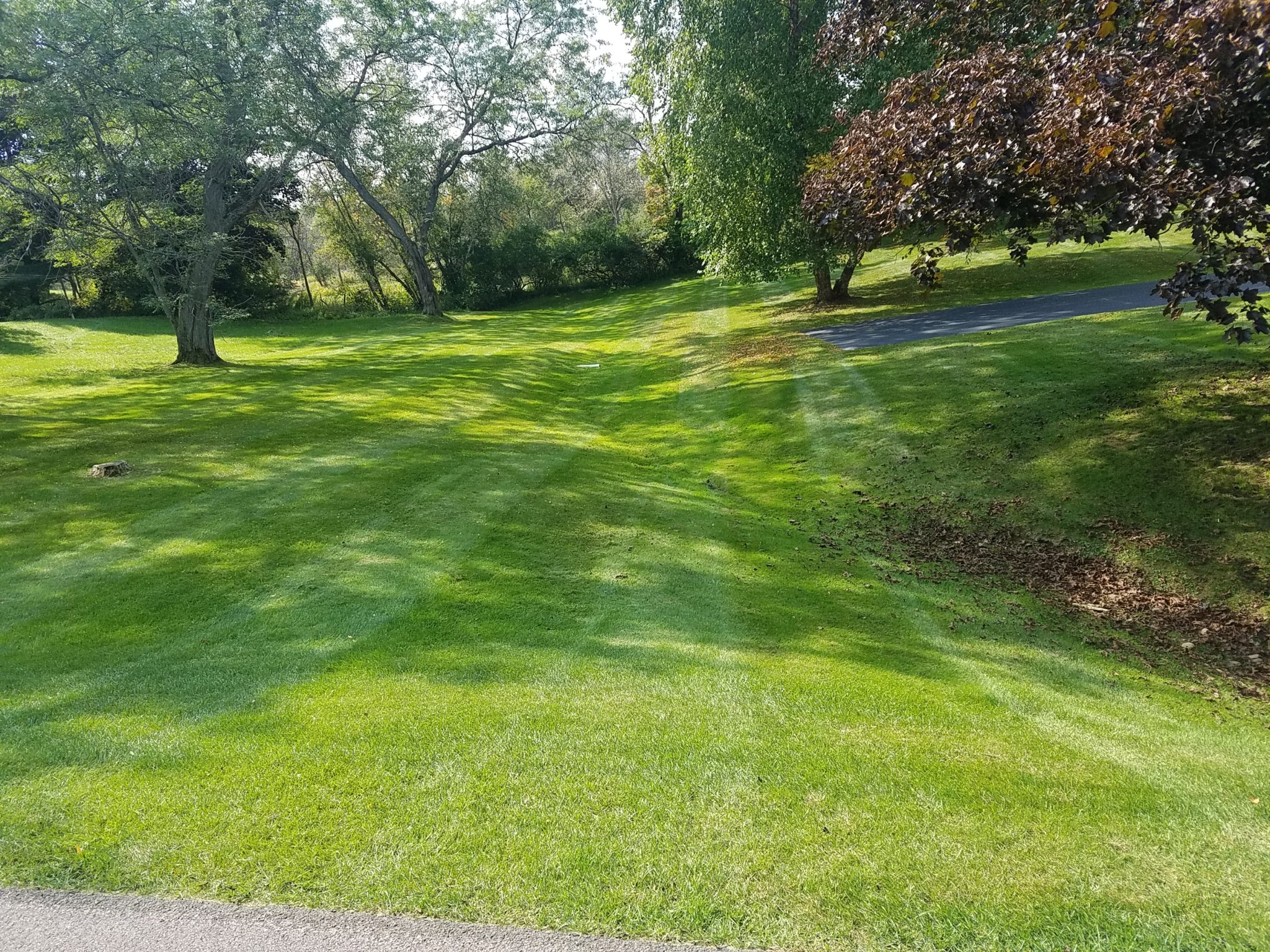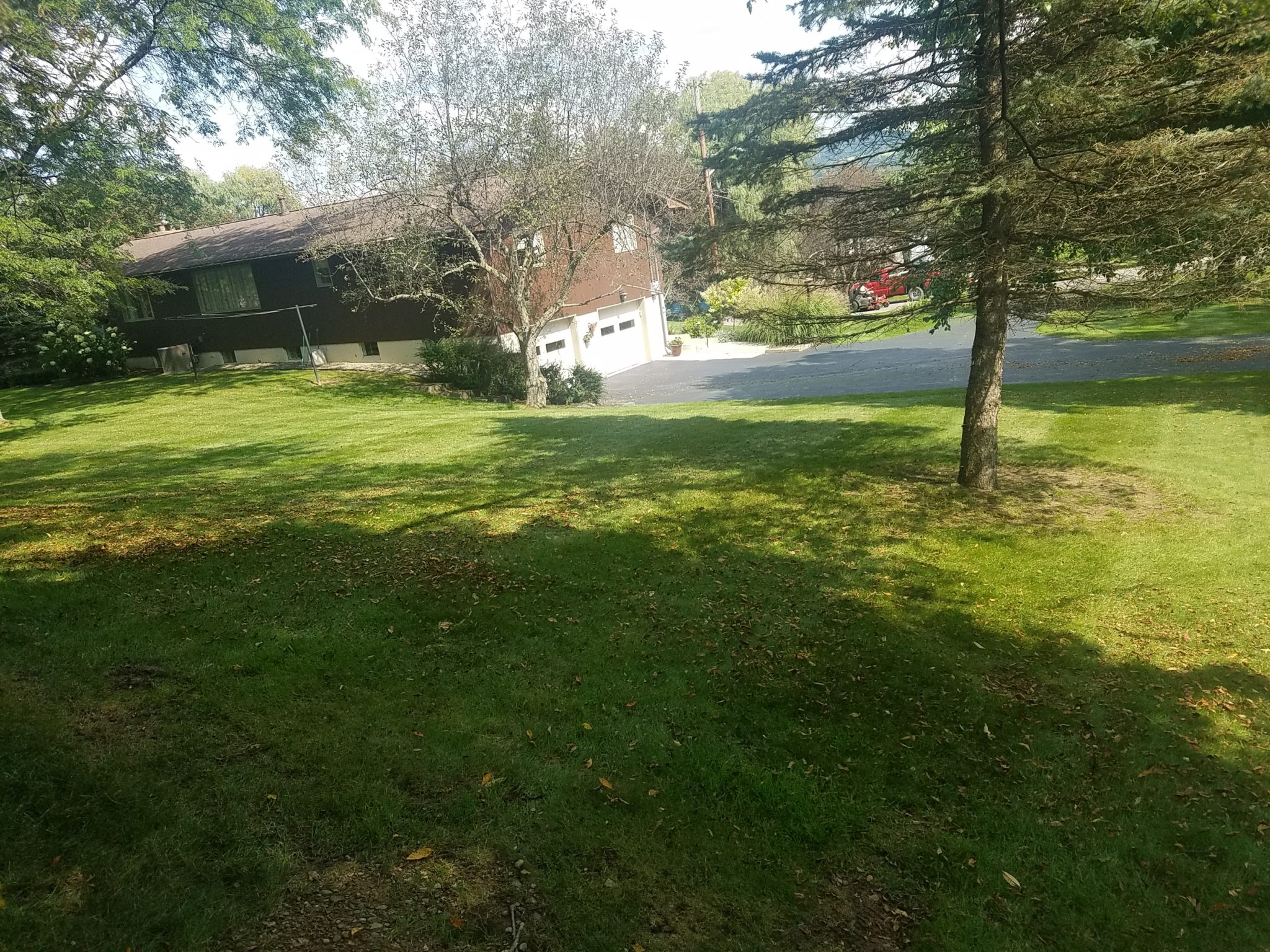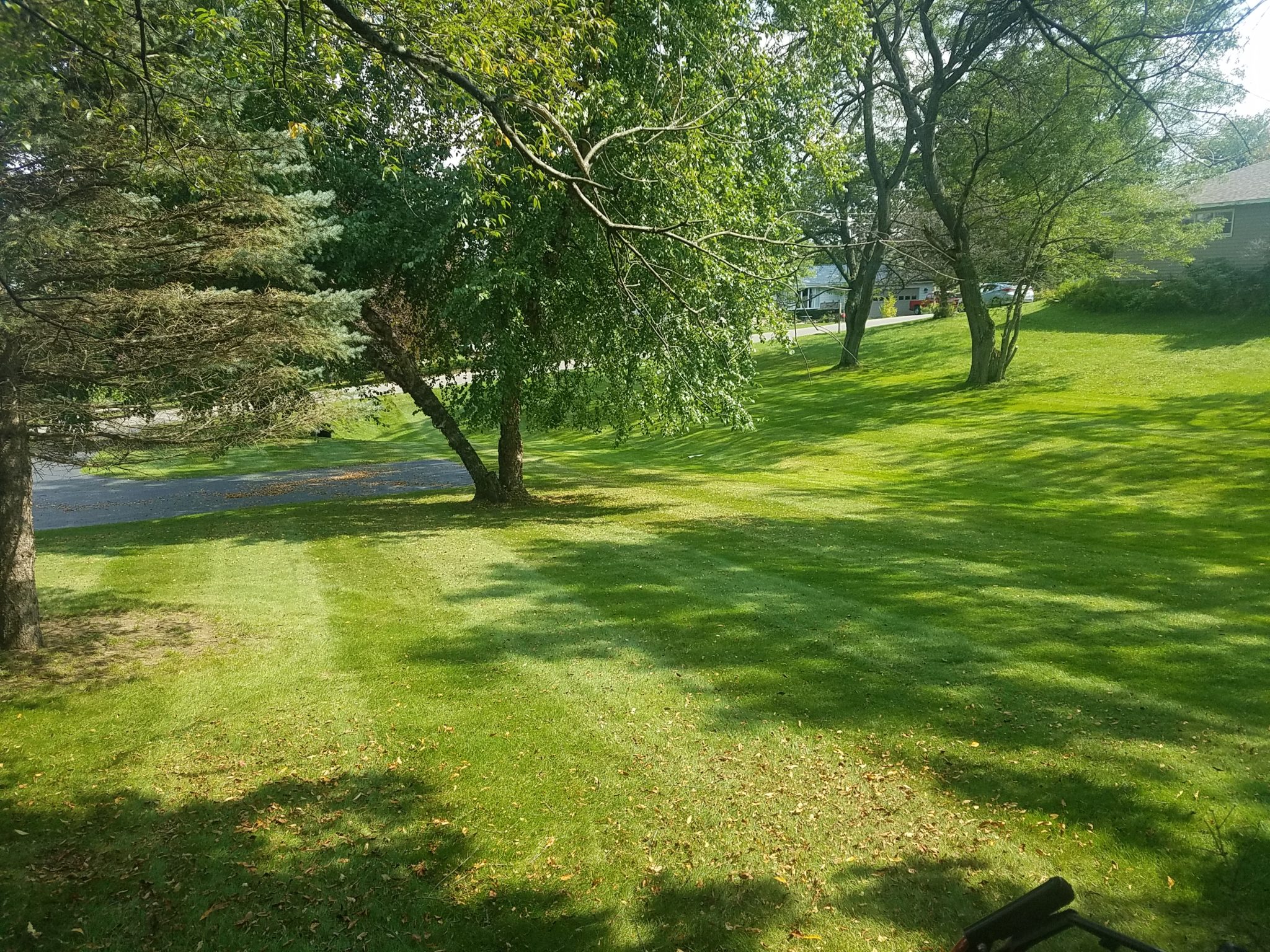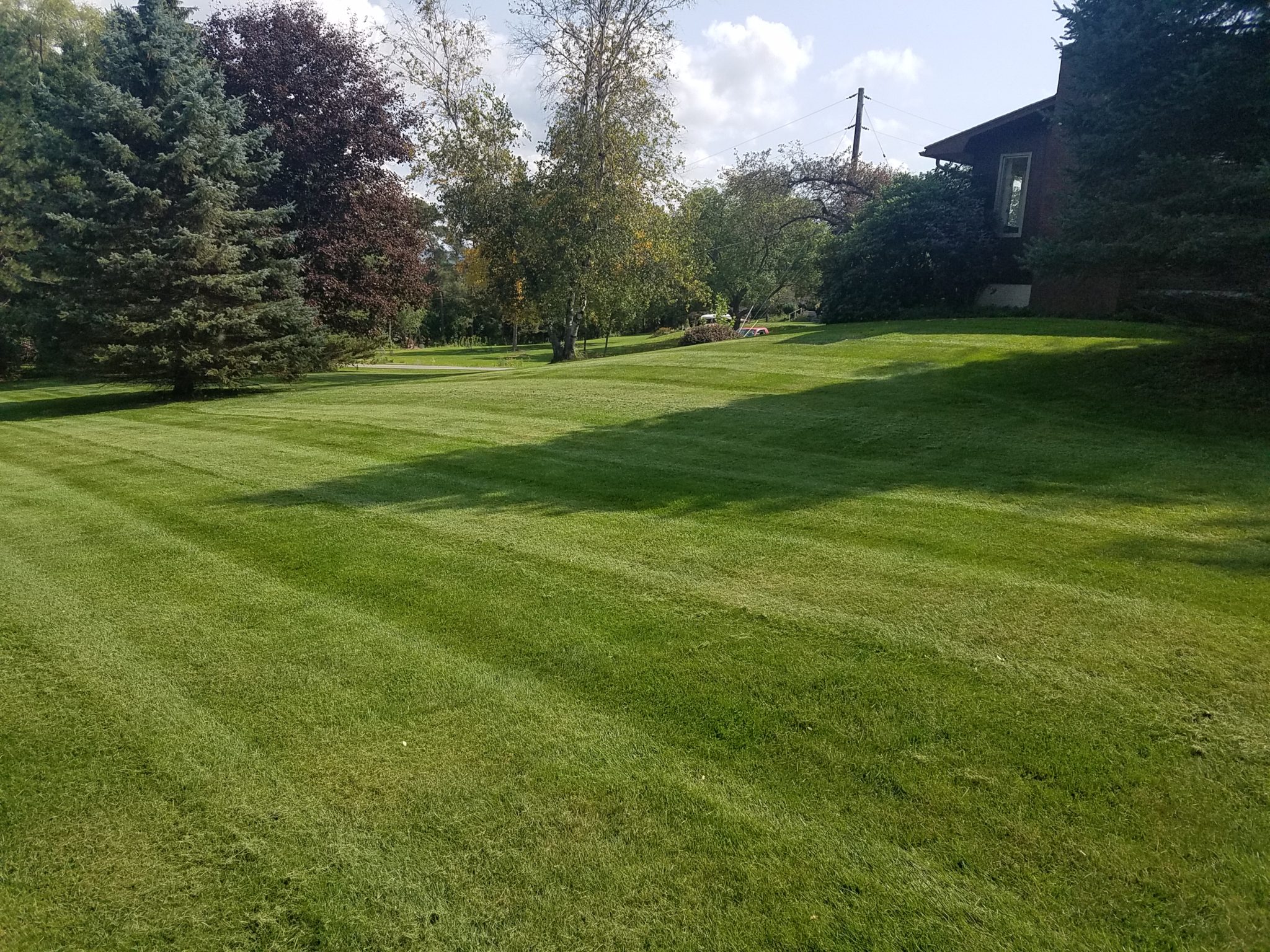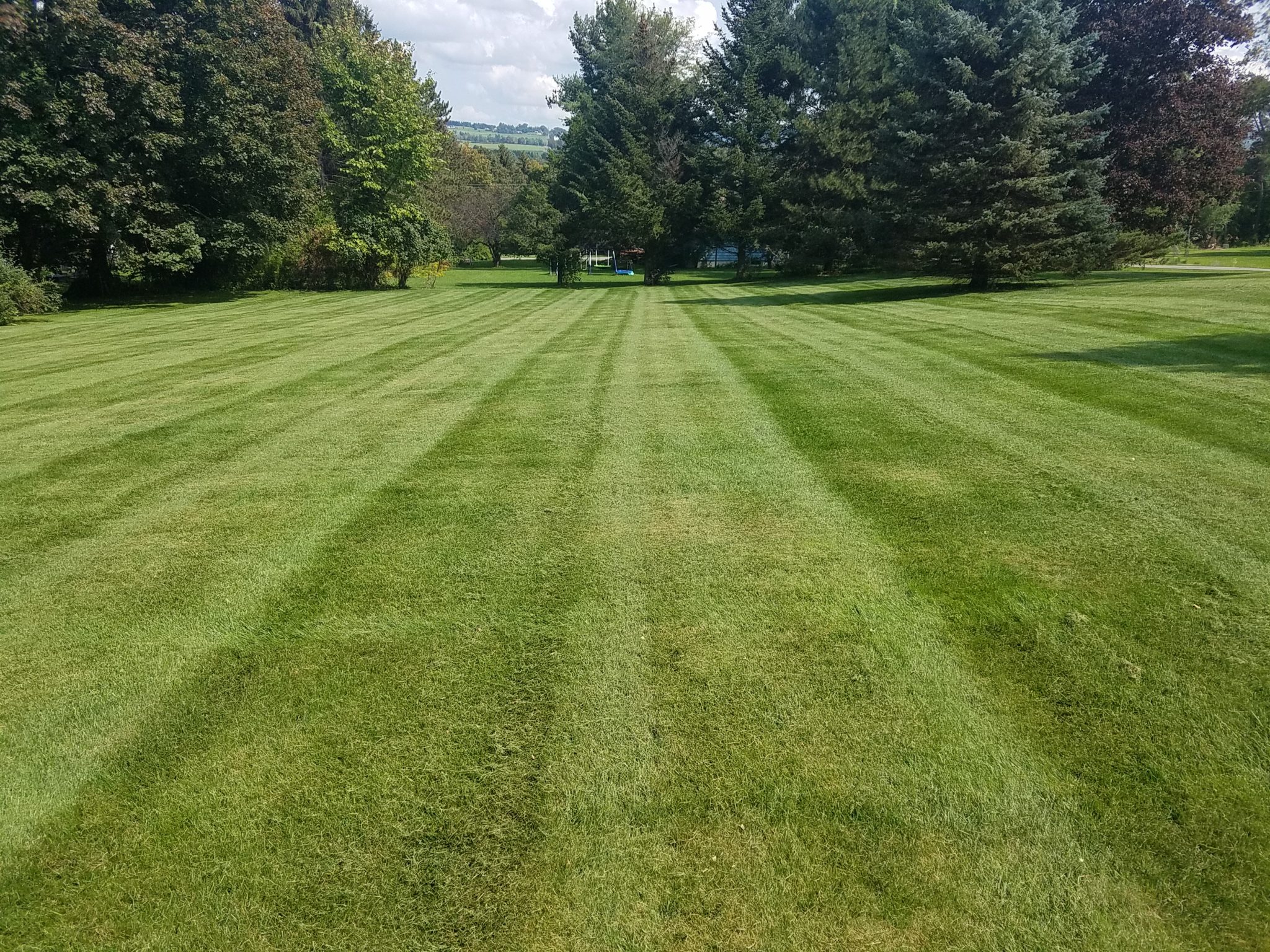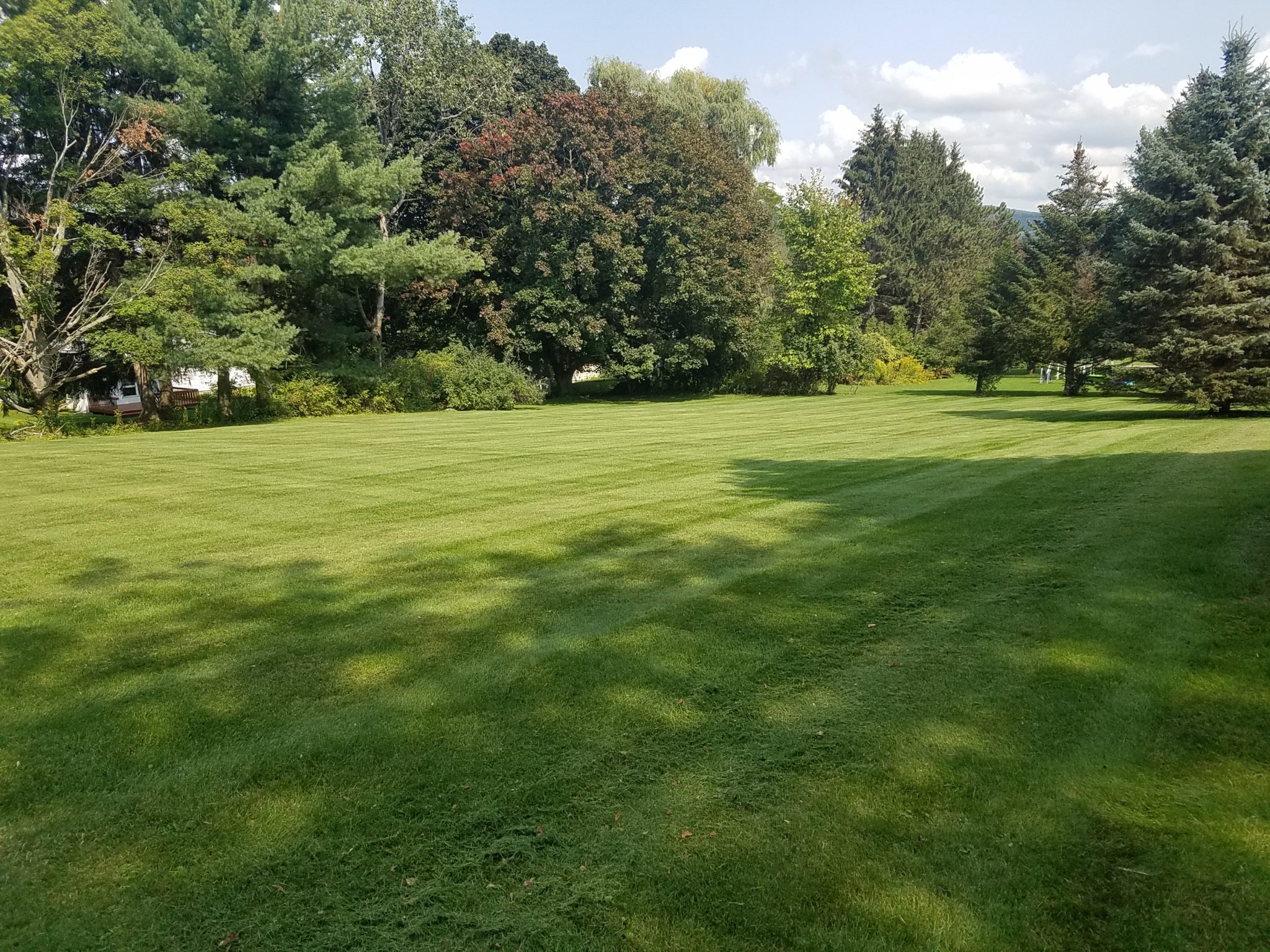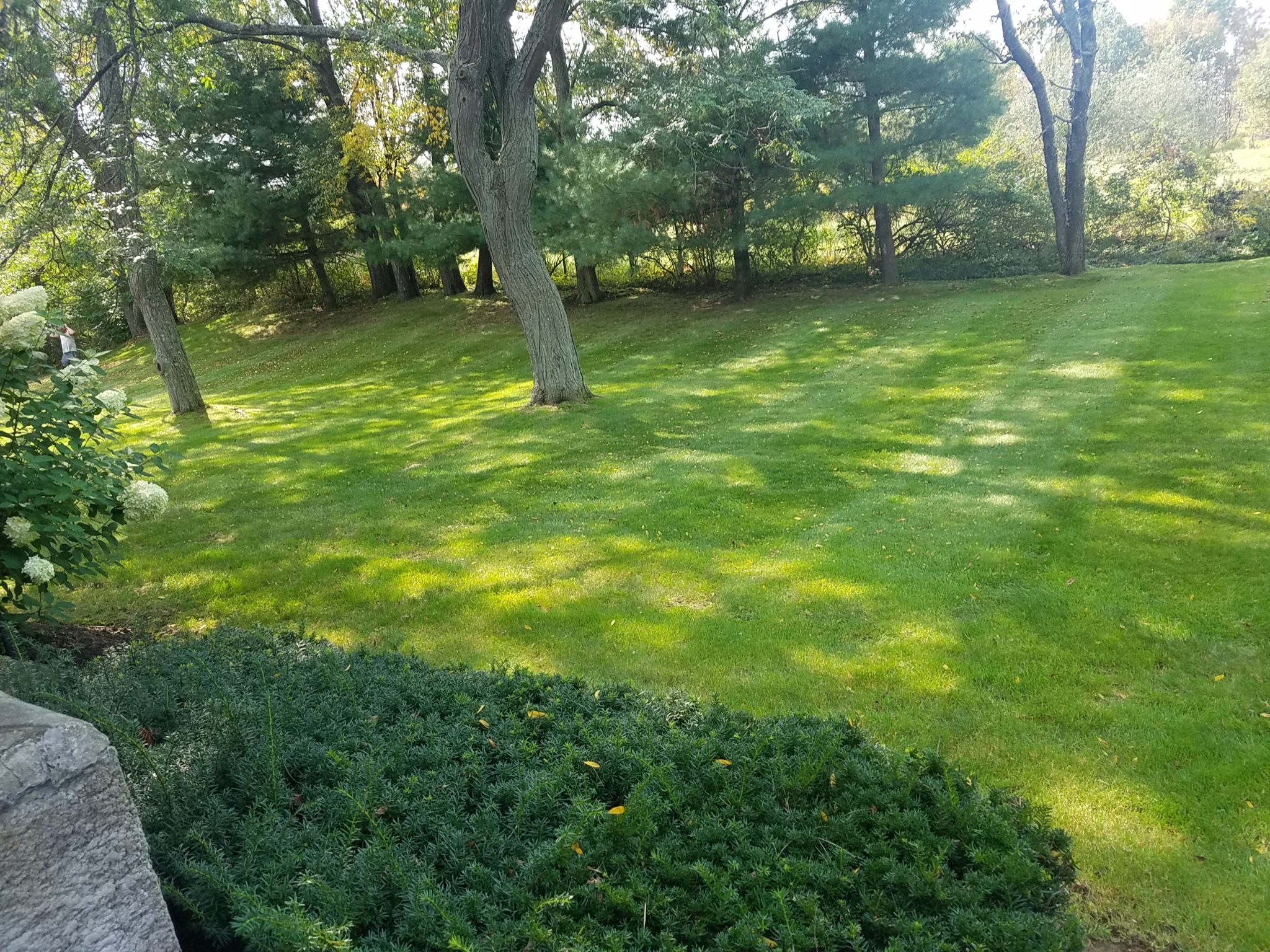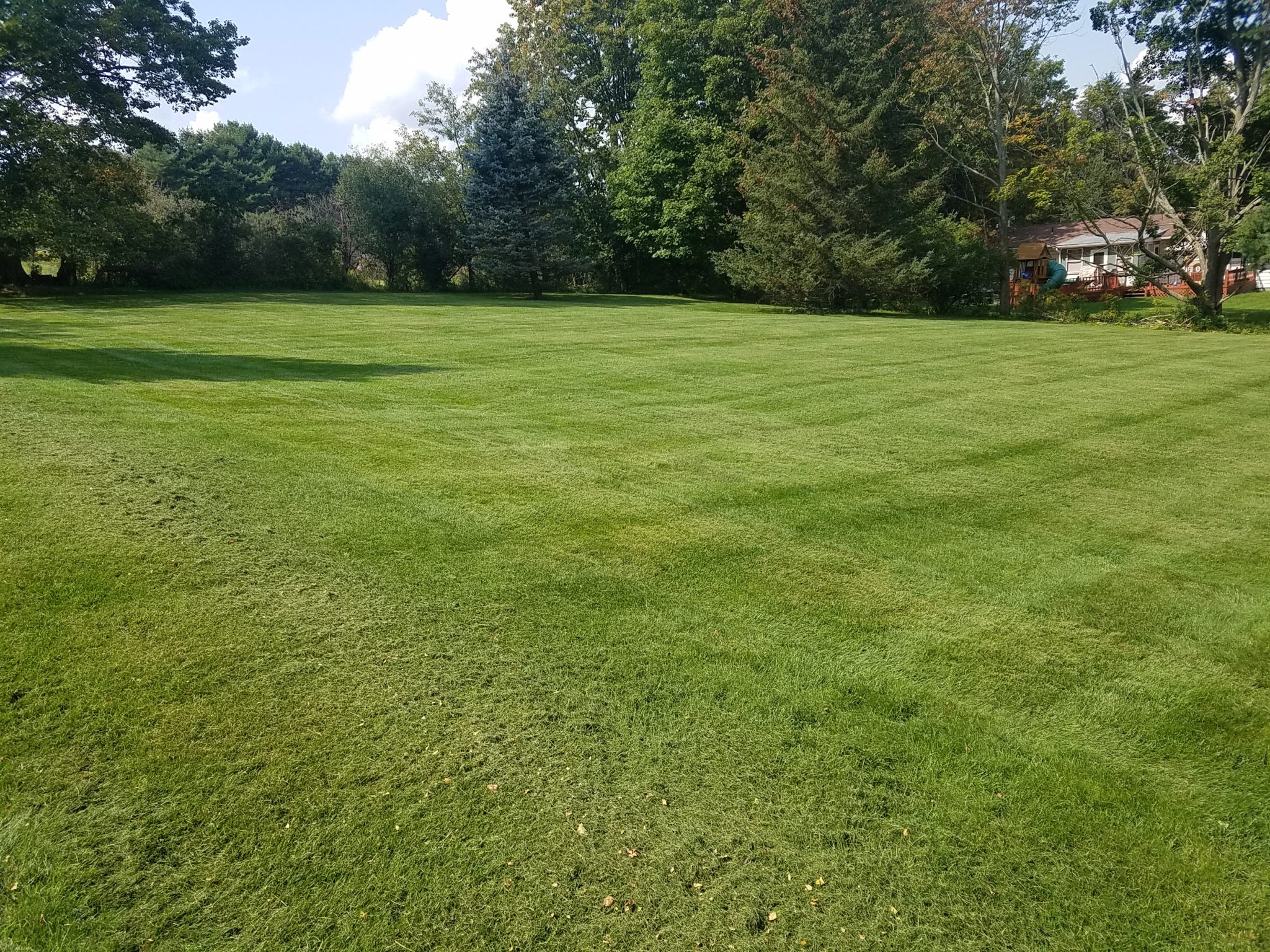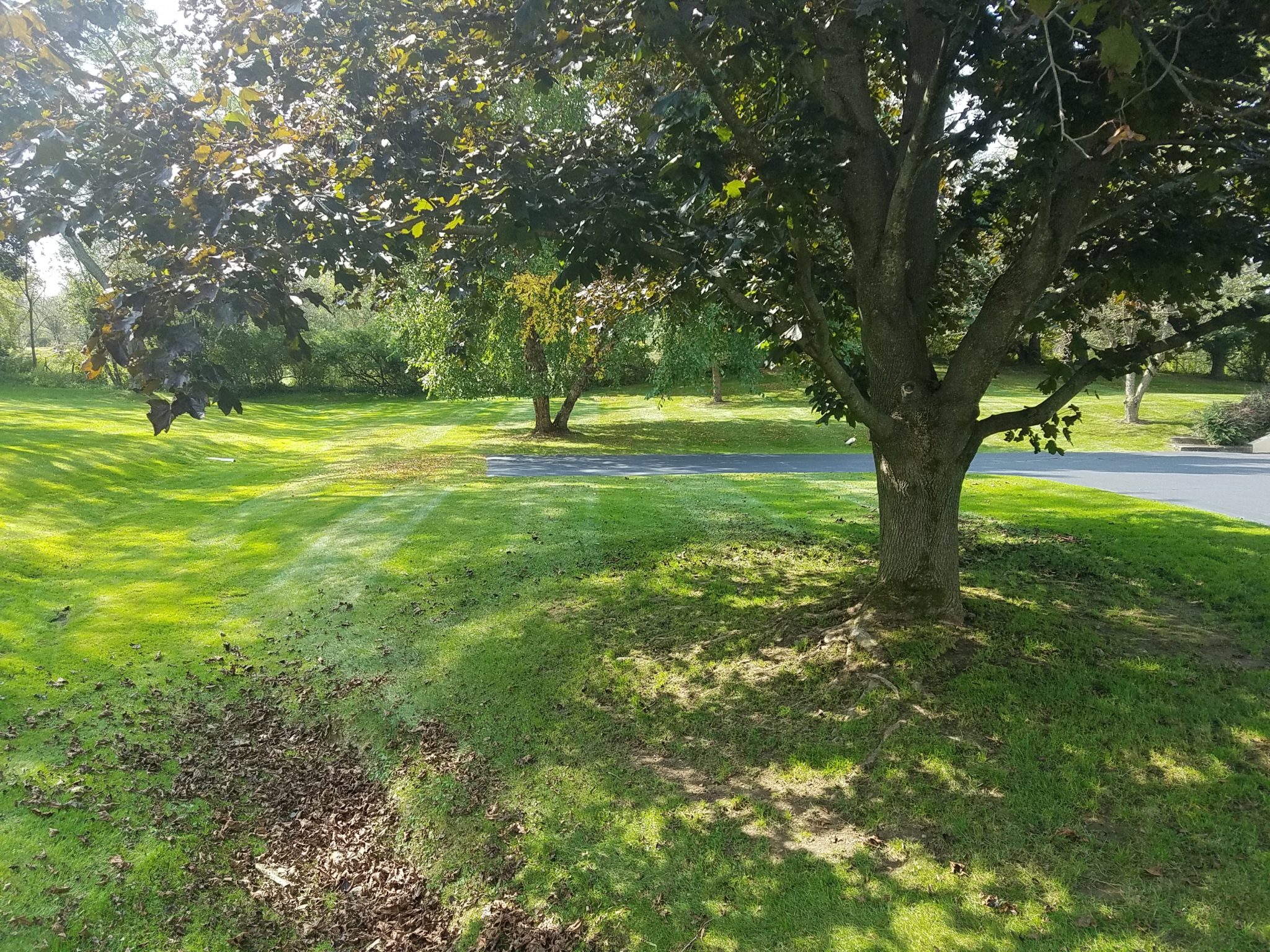 Lawn Maintenance
Regularly scheduled  and Vacation service
All mowing services include trimming and blowing off of surfaces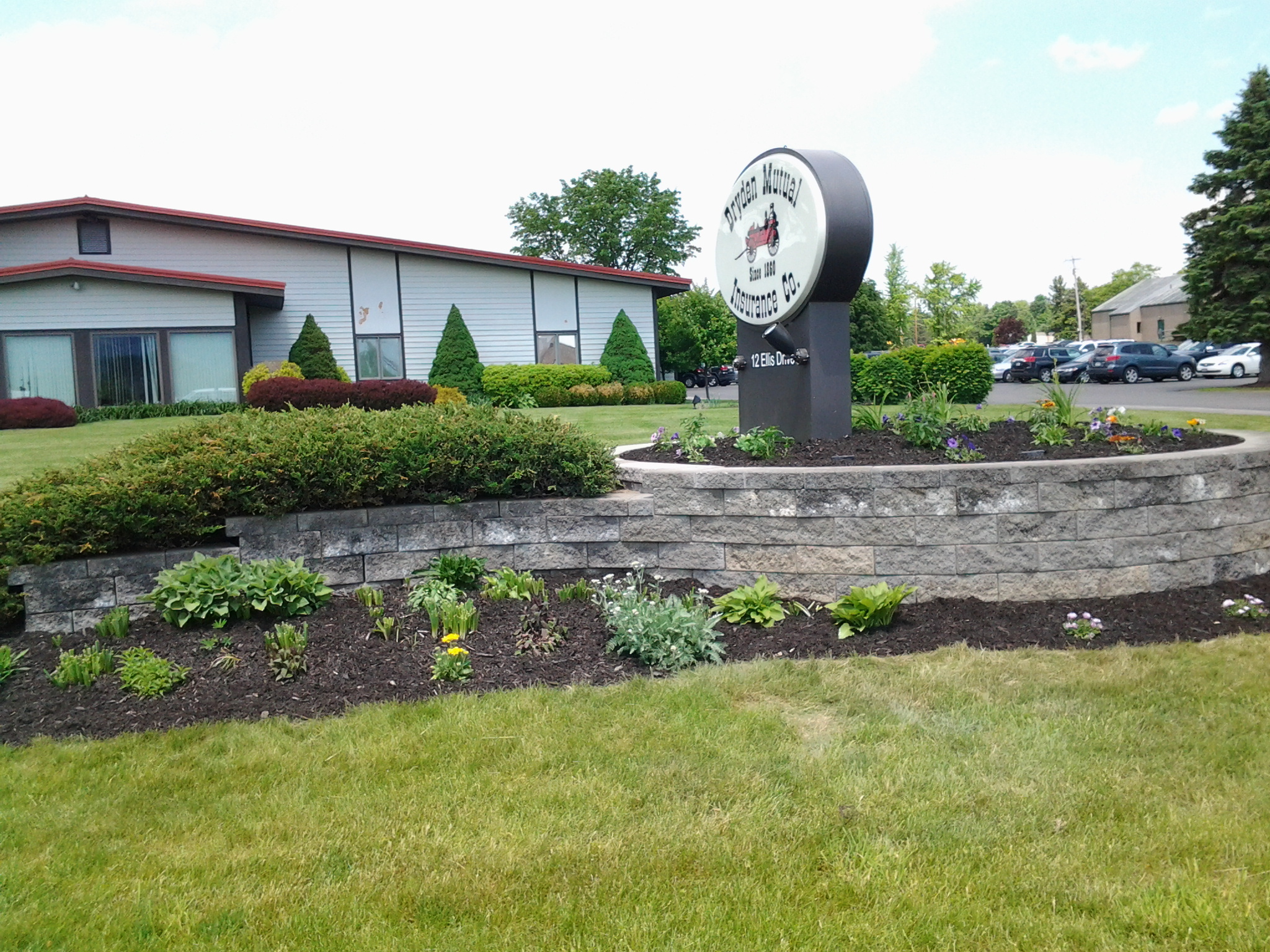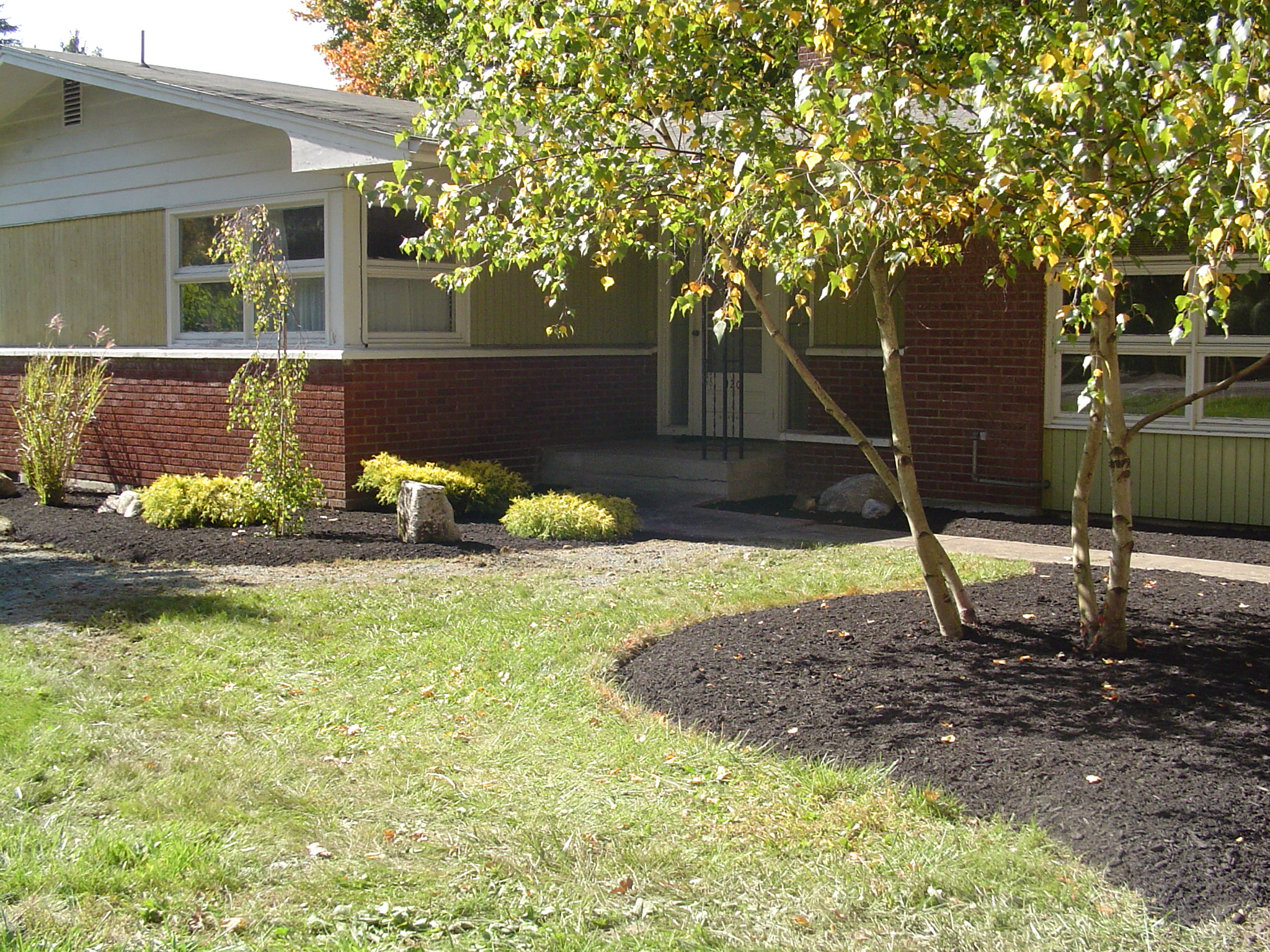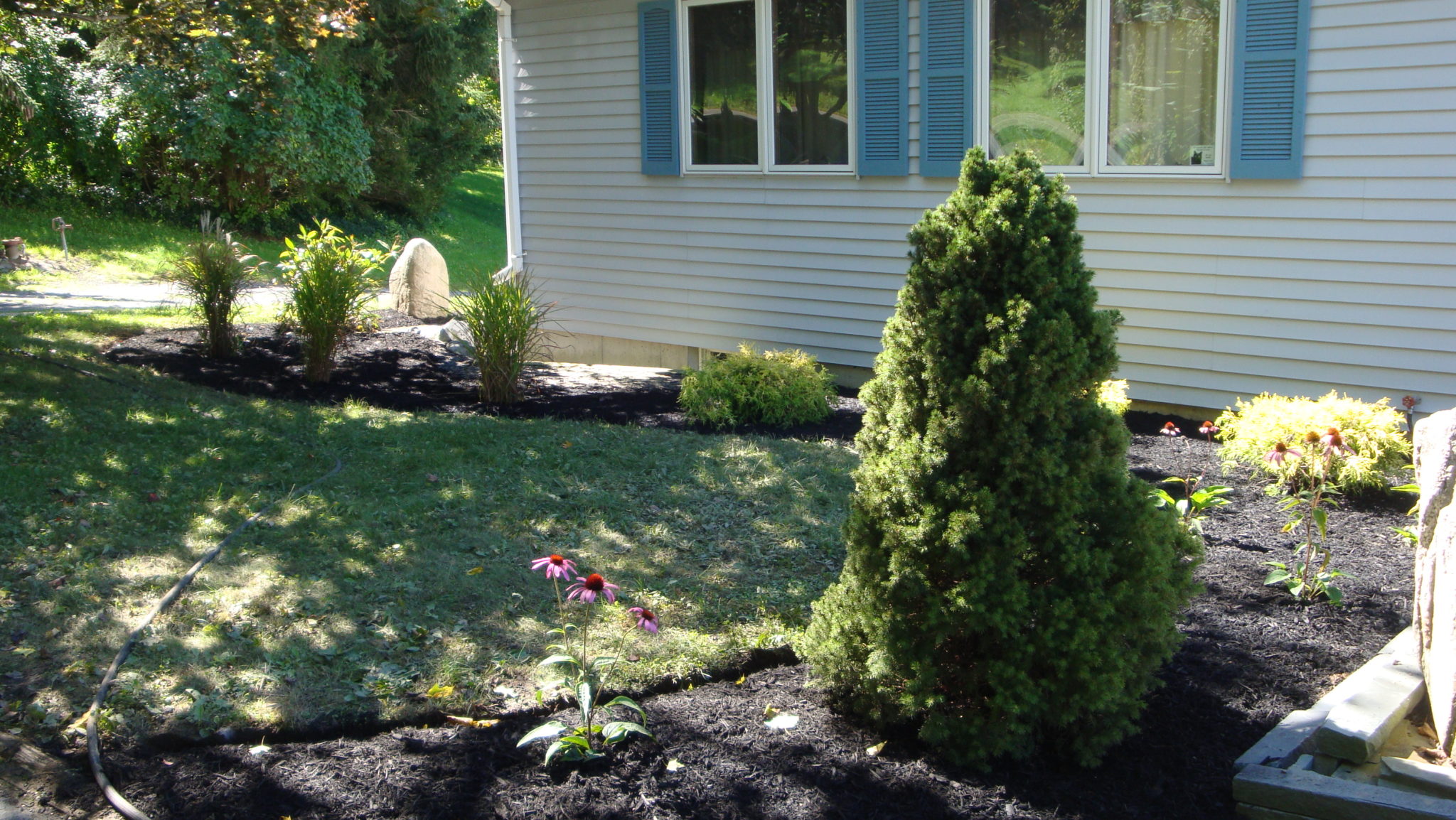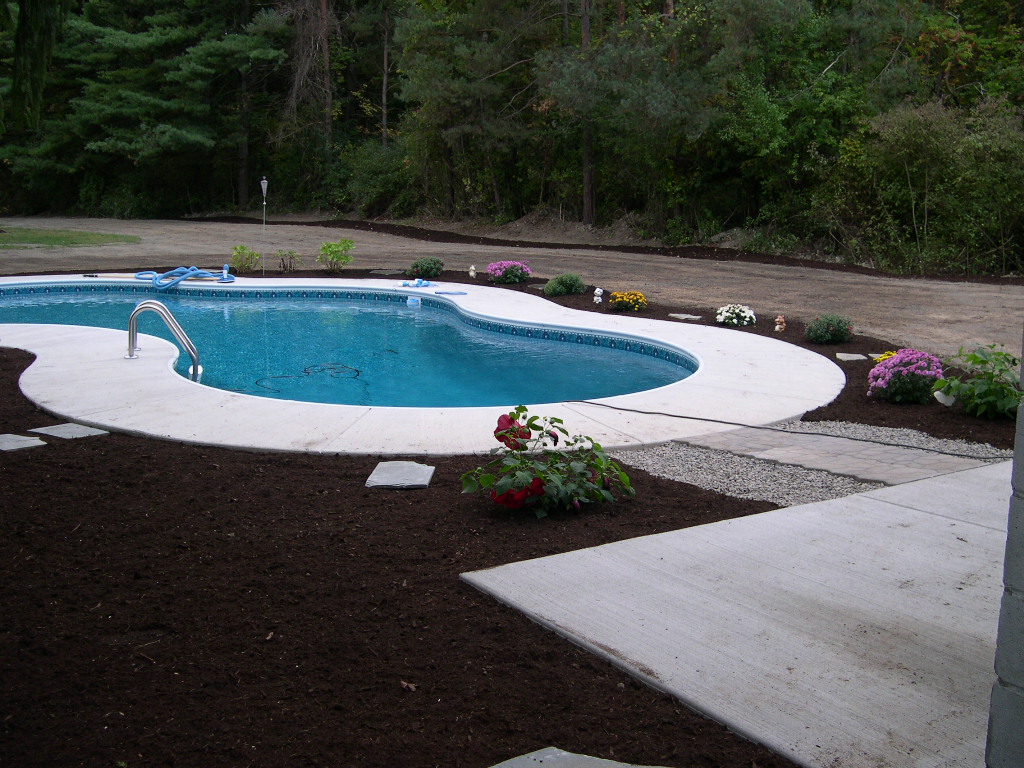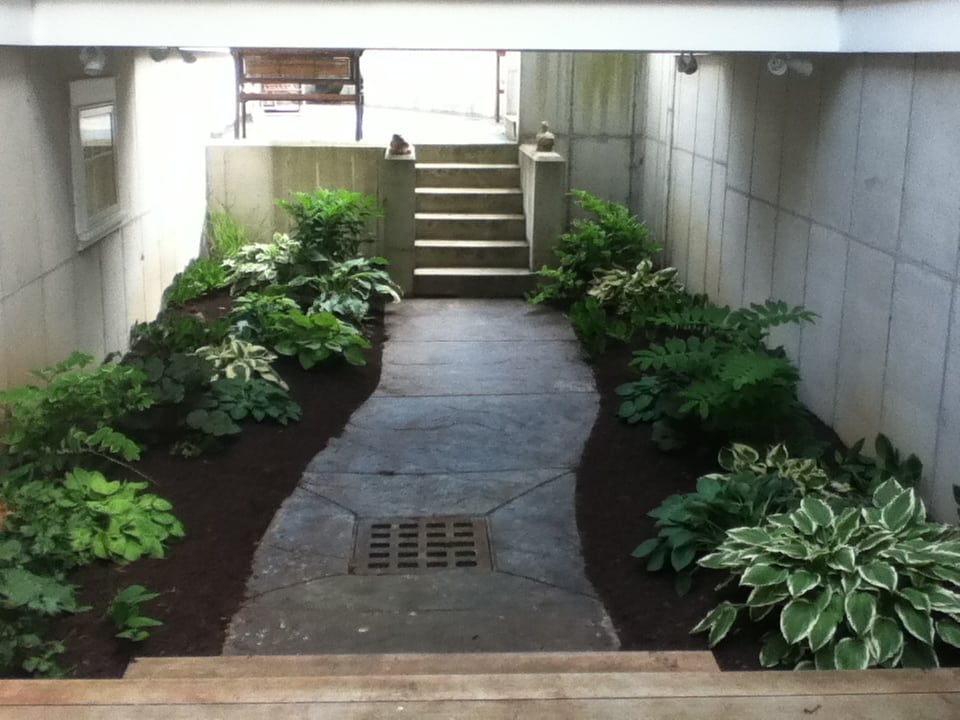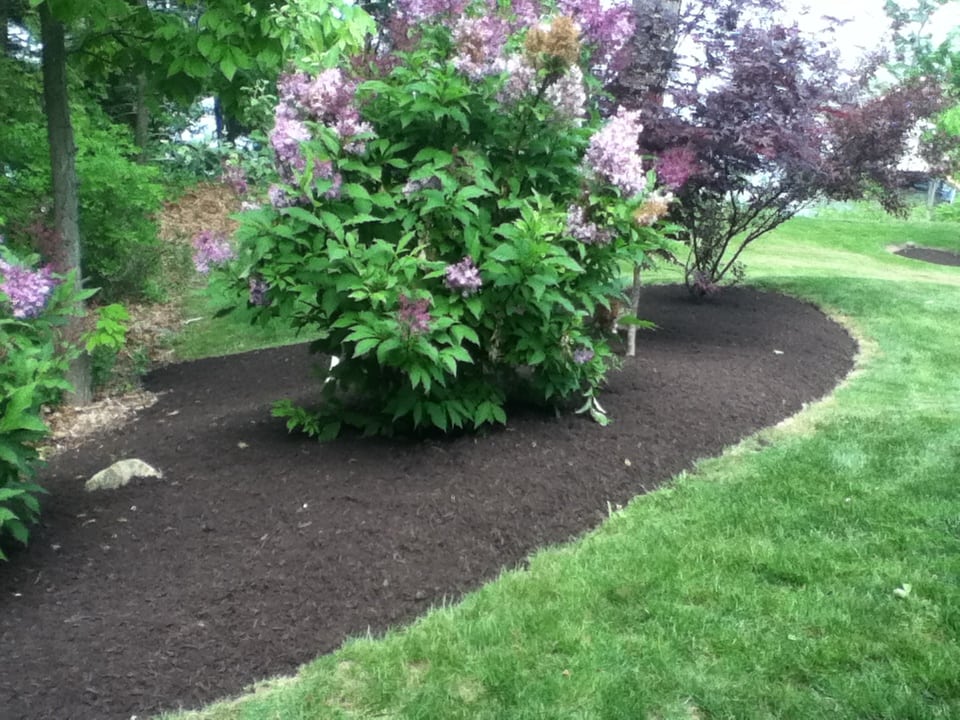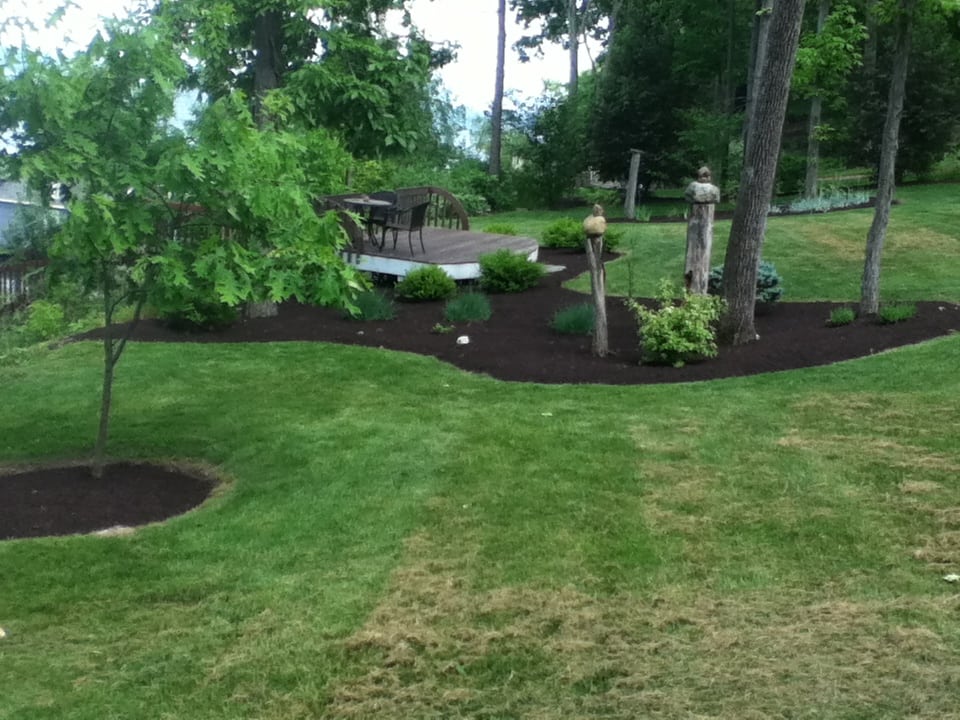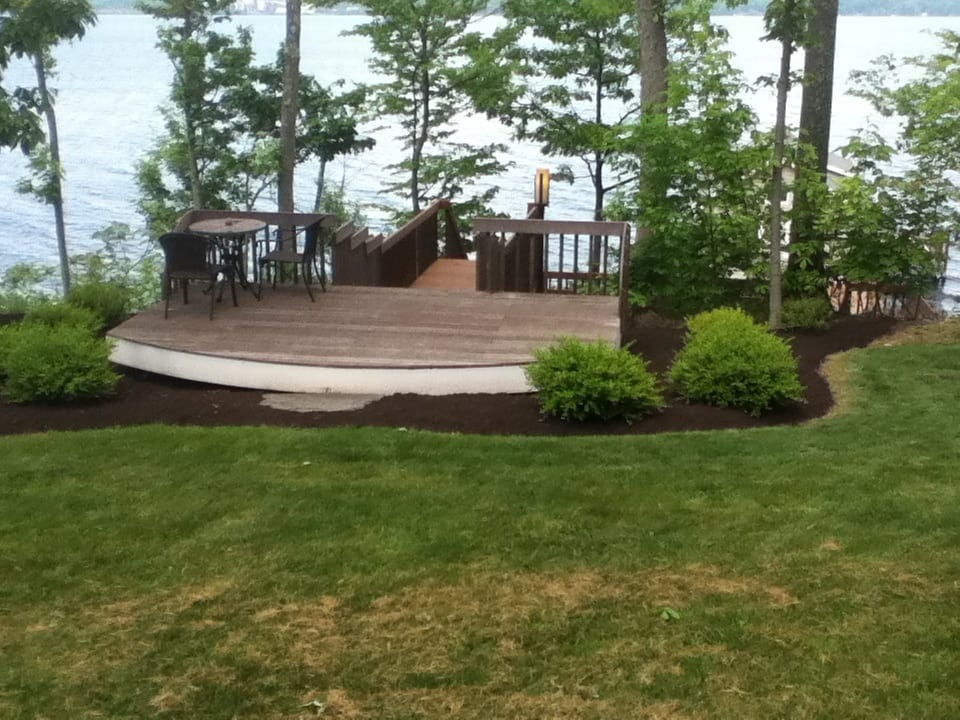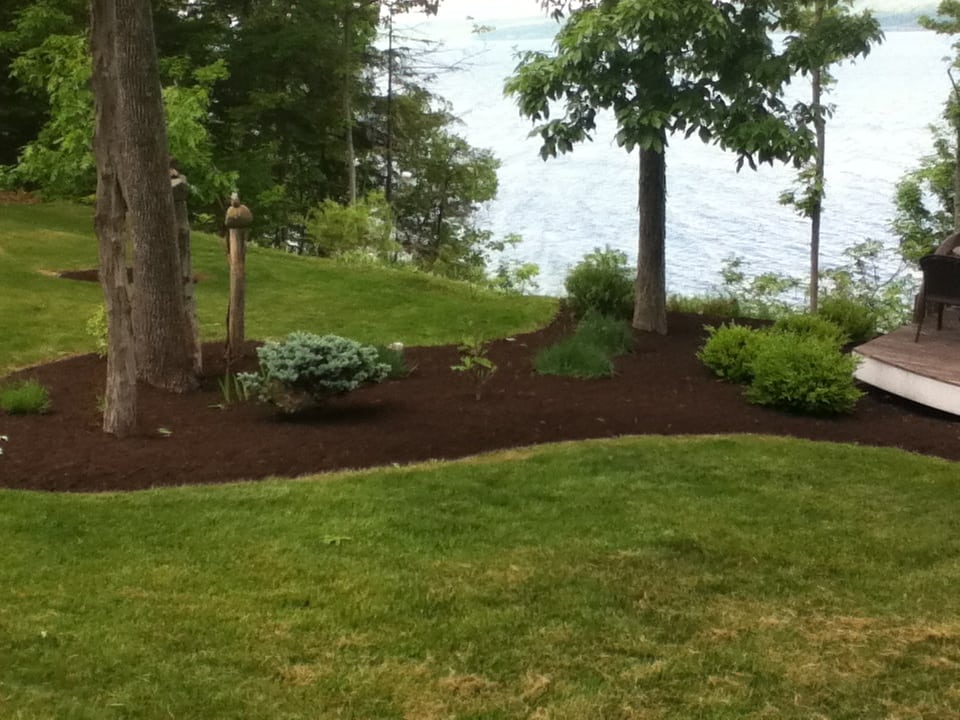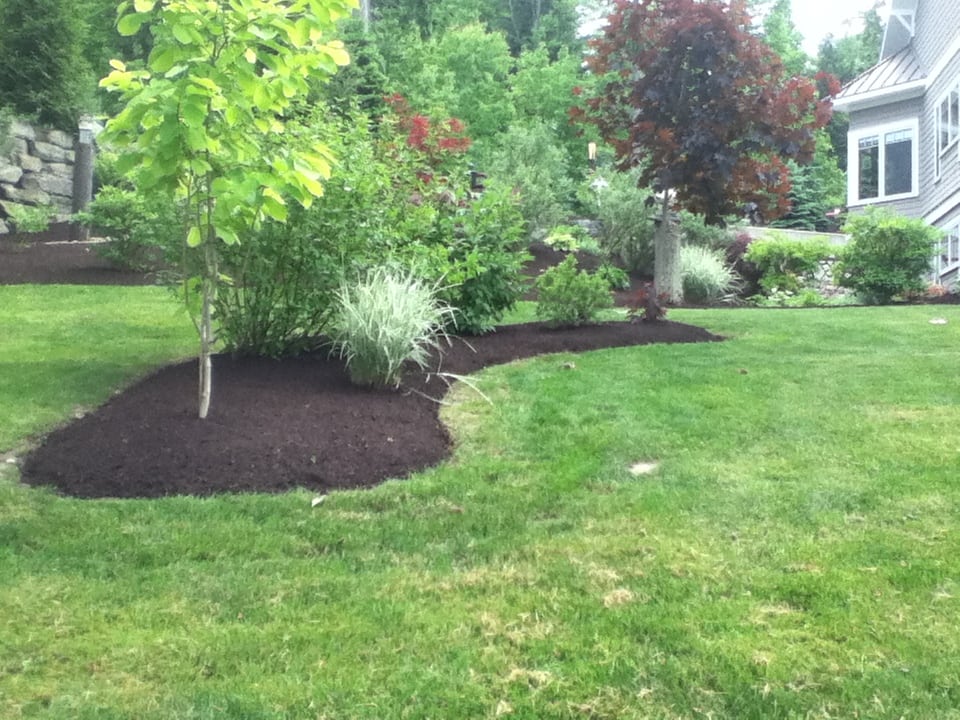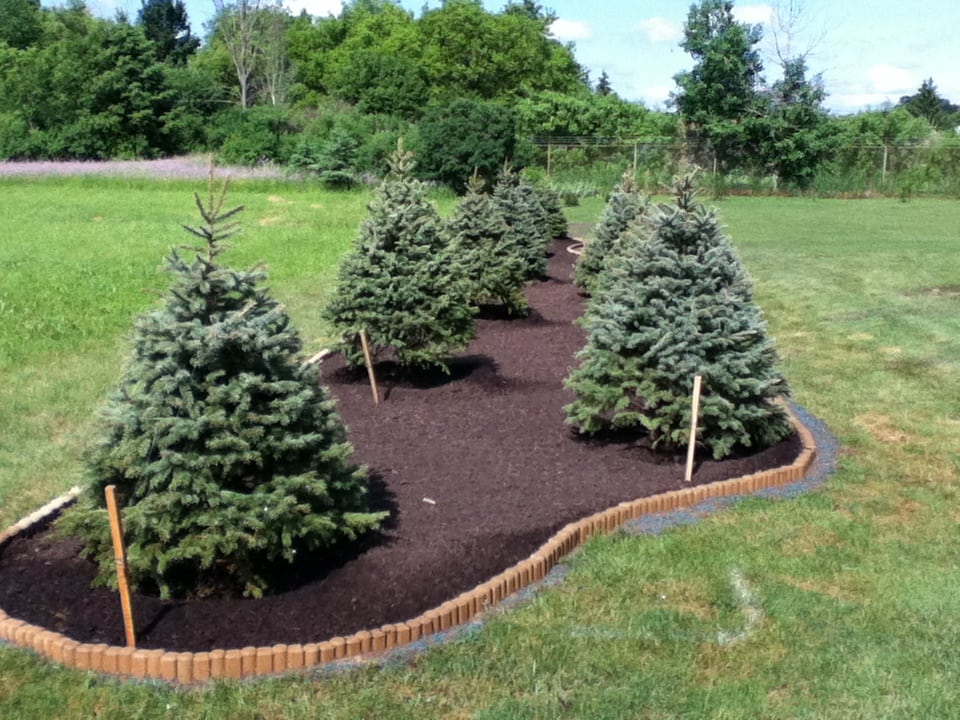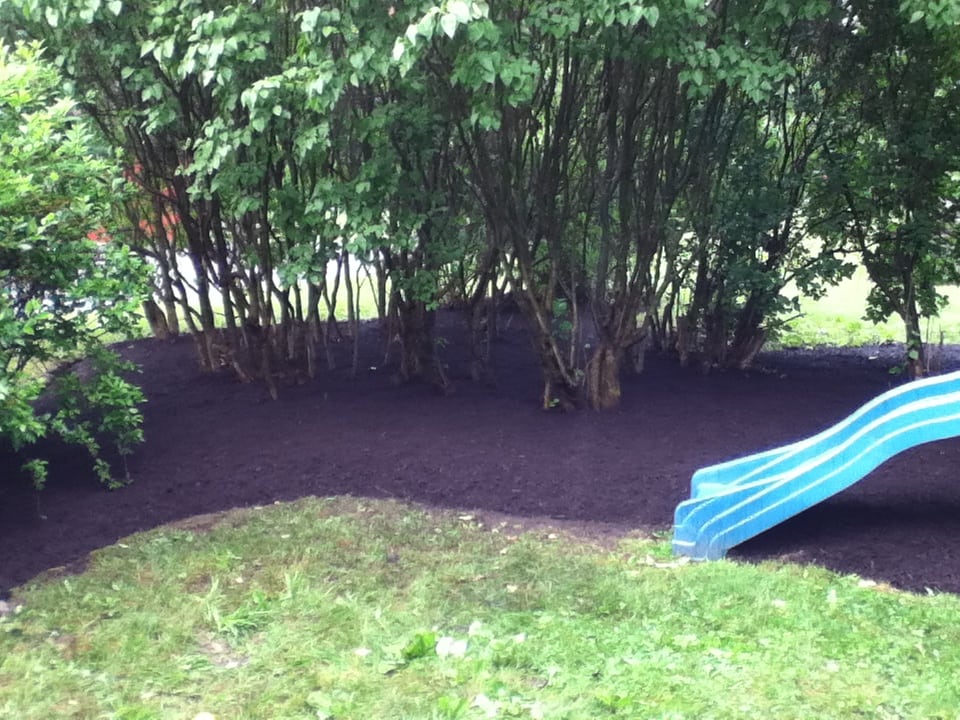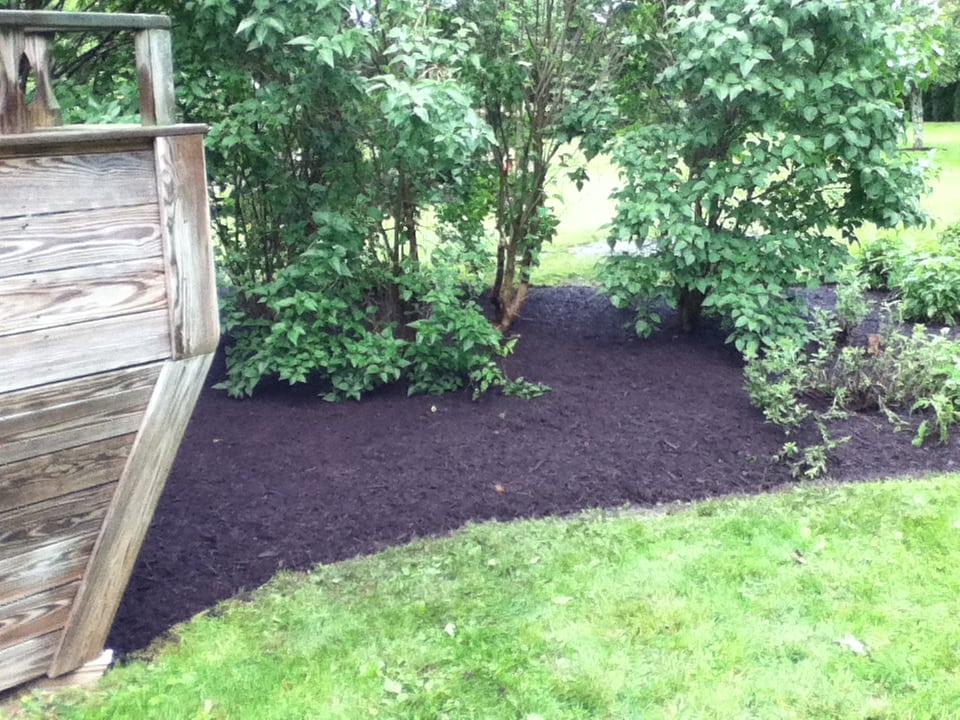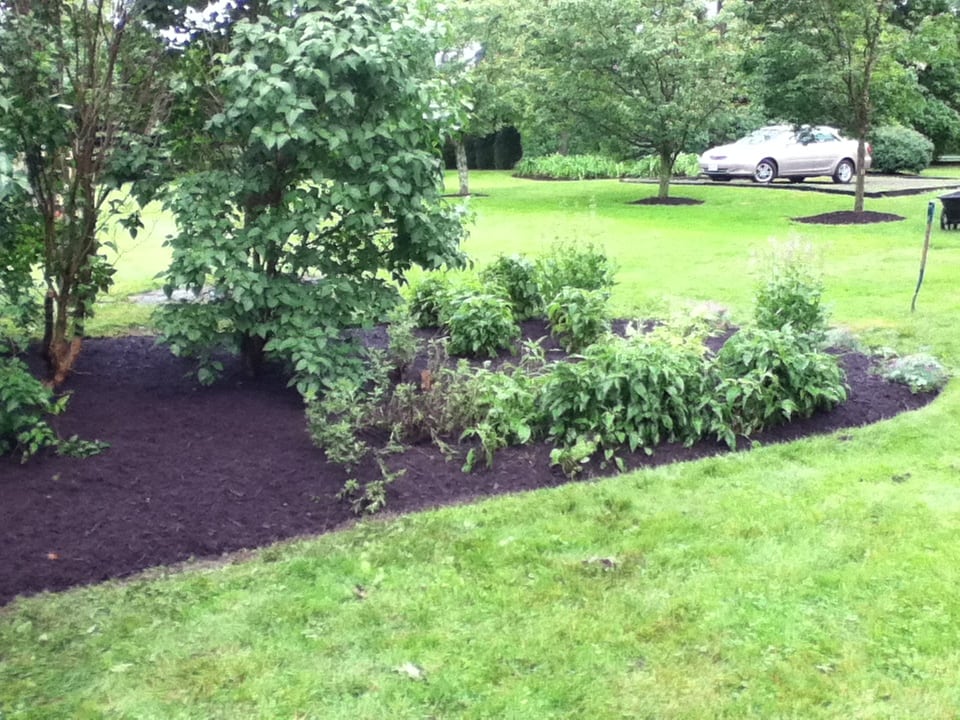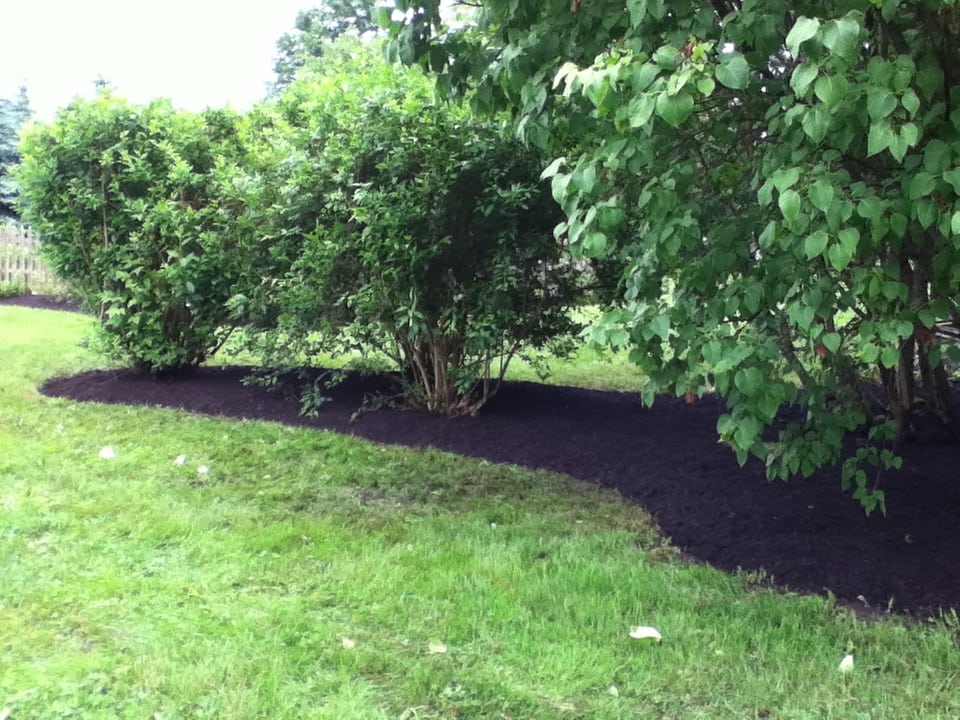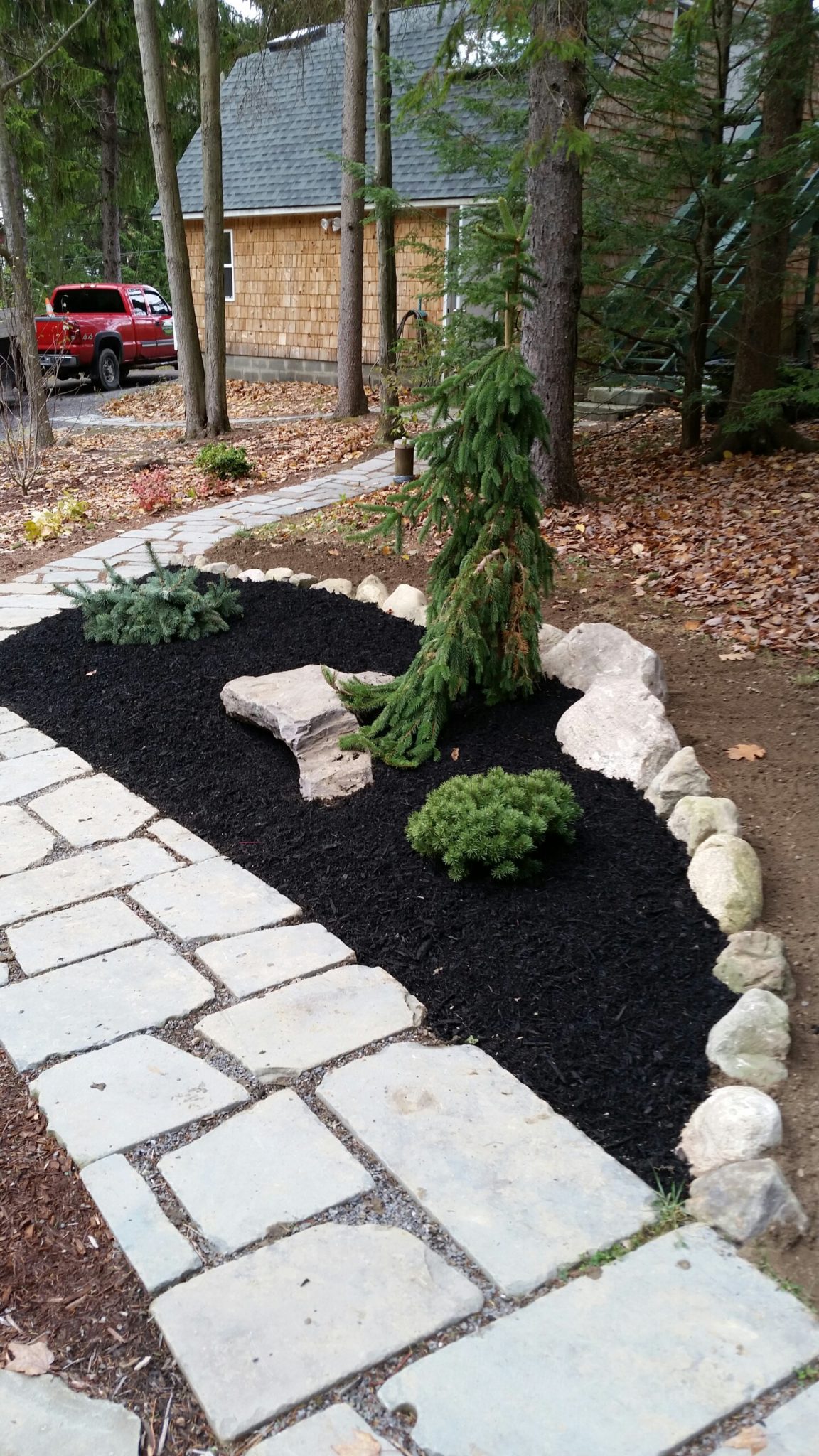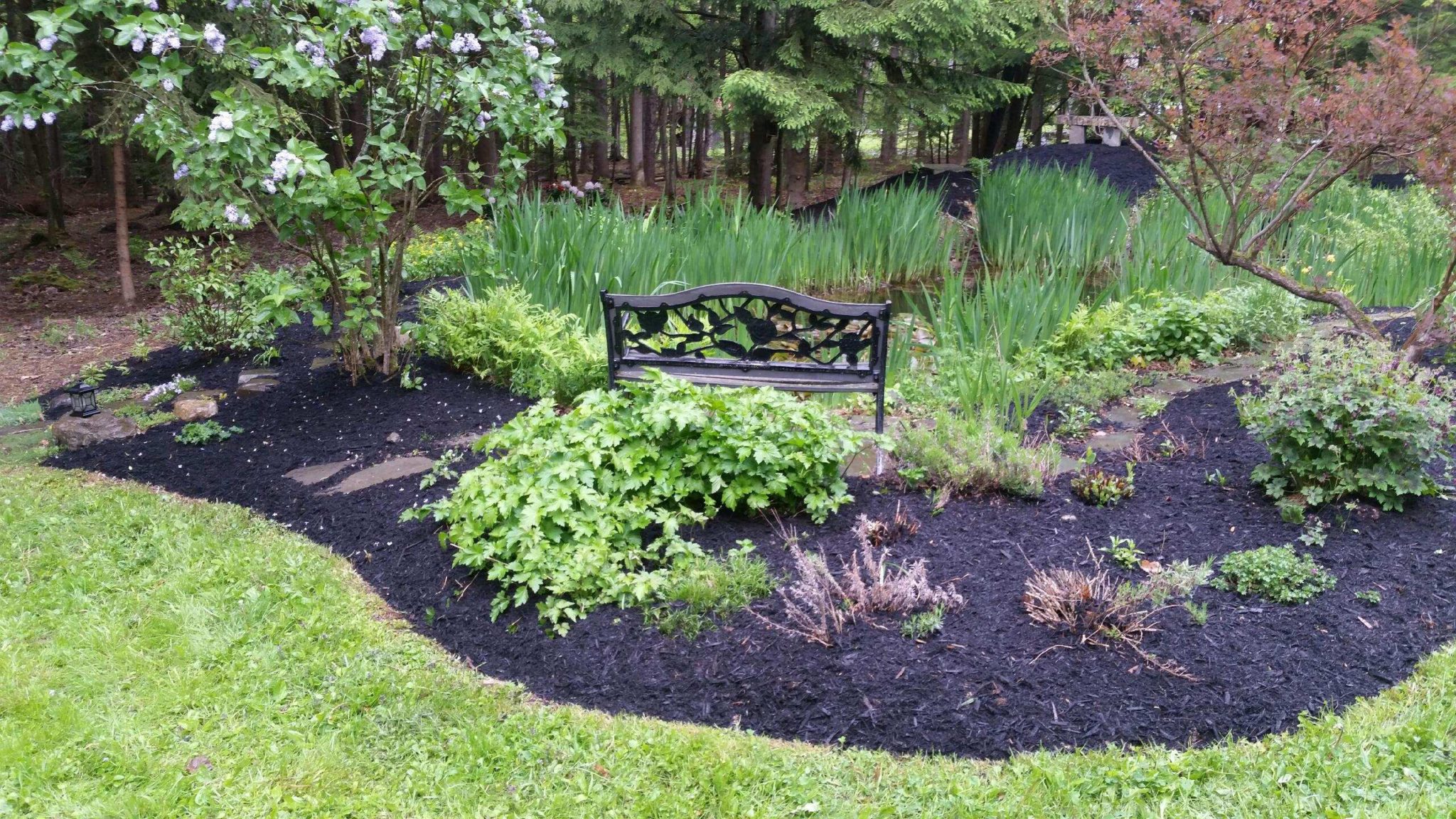 Mulching
All mulching jobs include preparing the beds ( weeding, etc.), edging of the beds and installing premium mulch.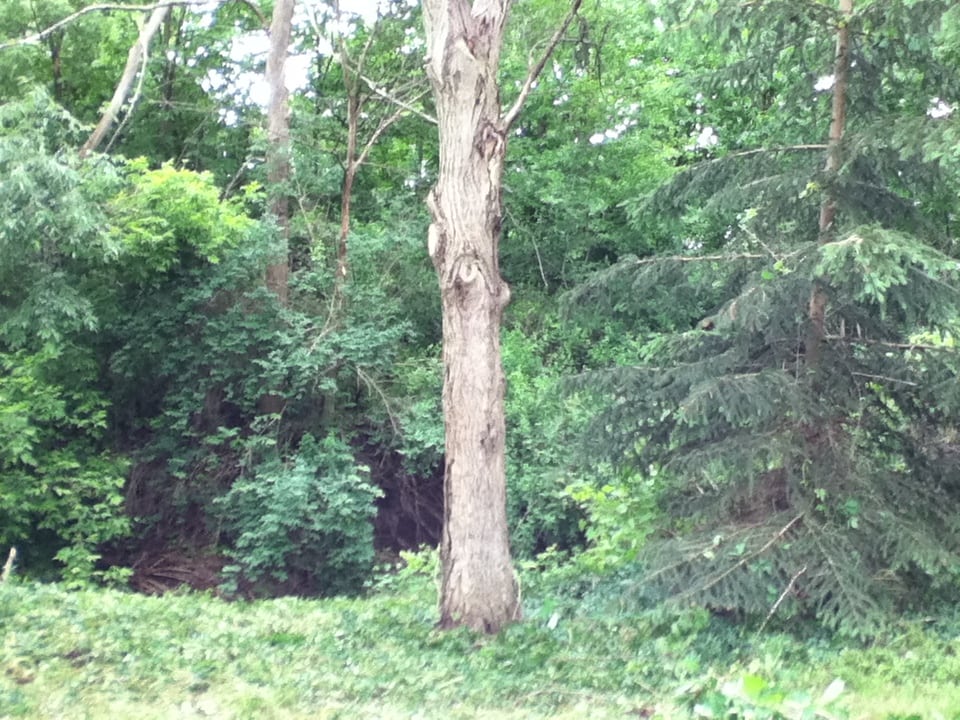 Pruning
We can prune or shear your trees or shrubs for health and shape.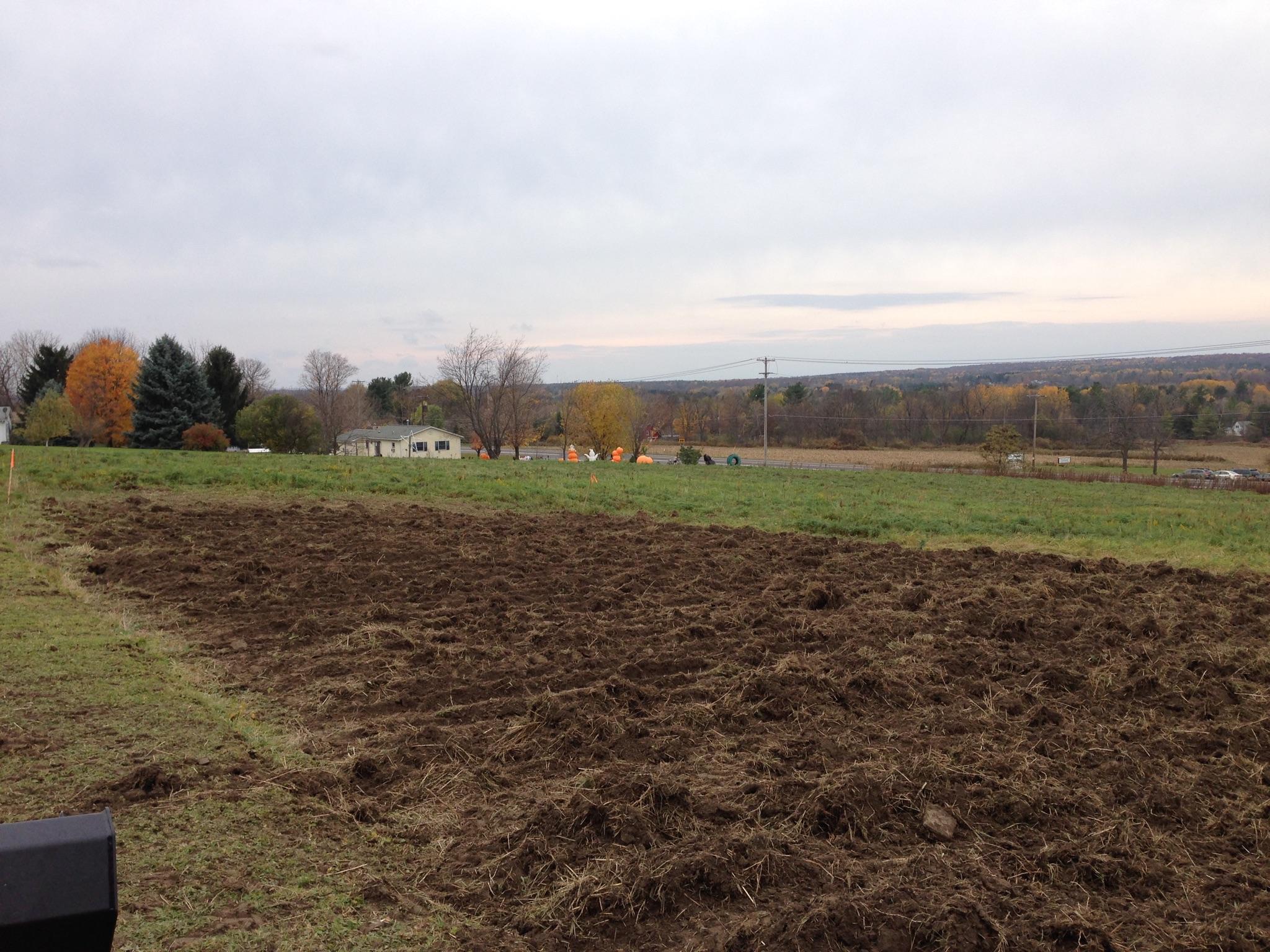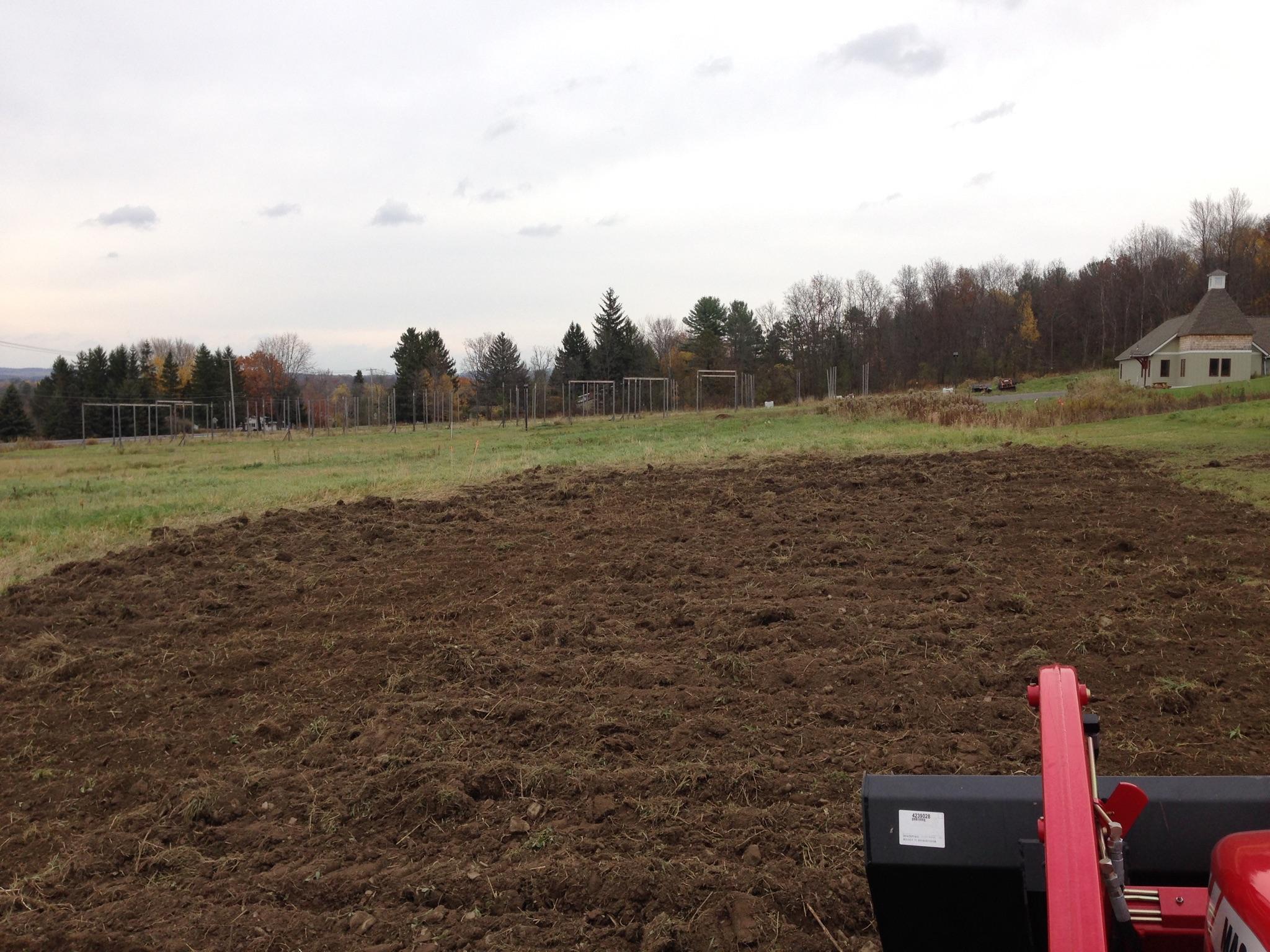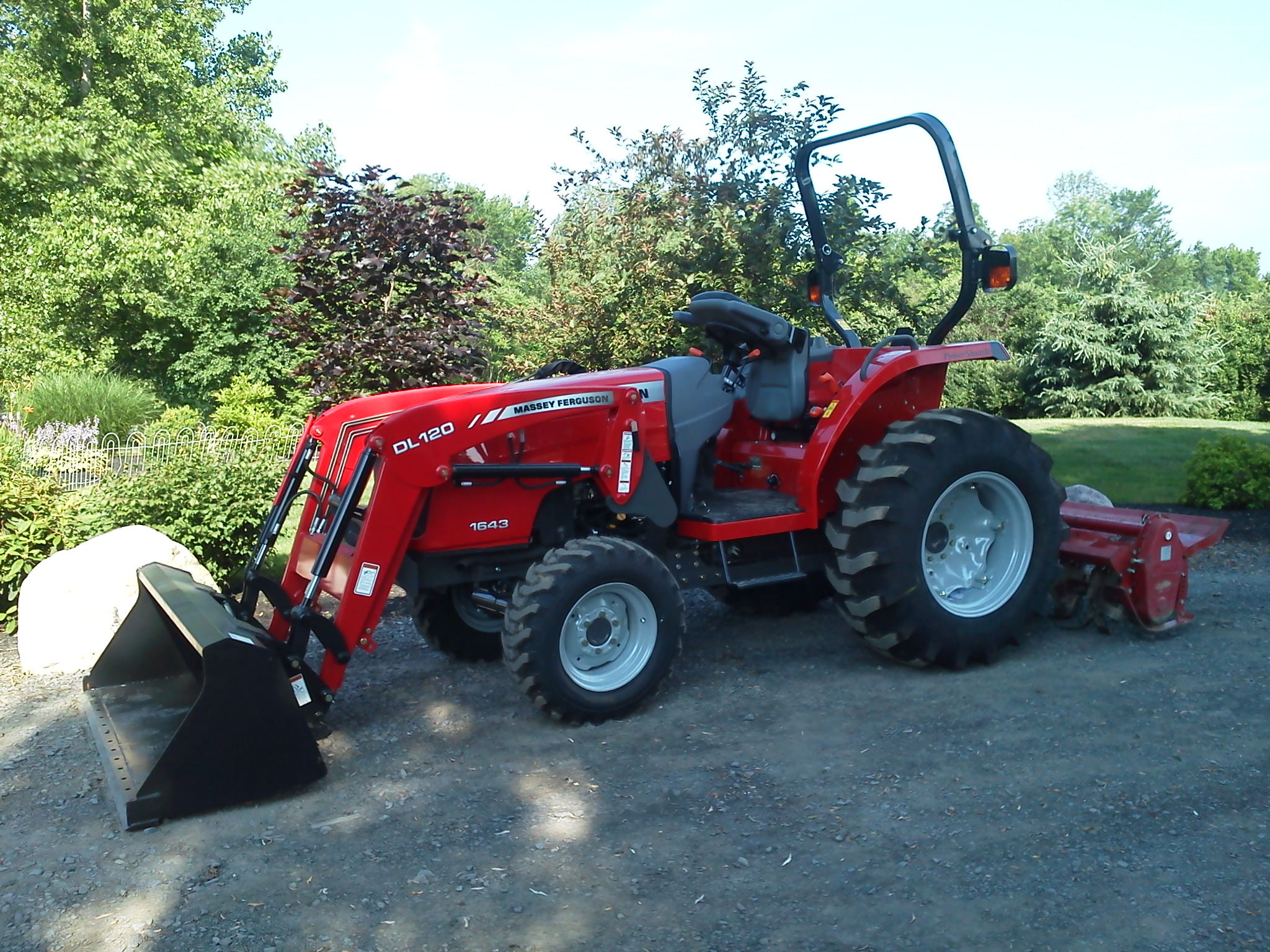 Rototilling
We have the equipment to till any size garden.
We can provide soil amendments along with tilling at your request.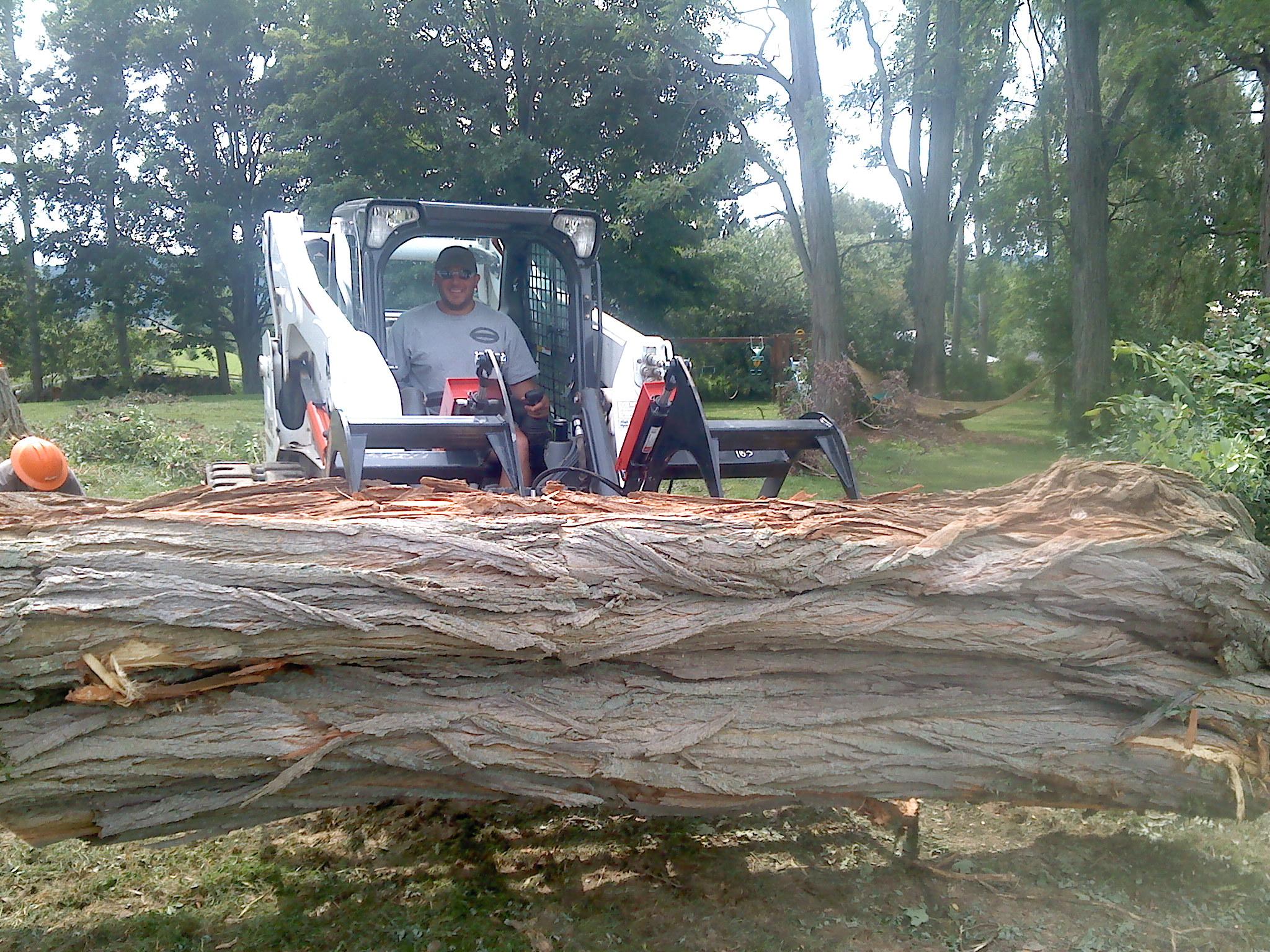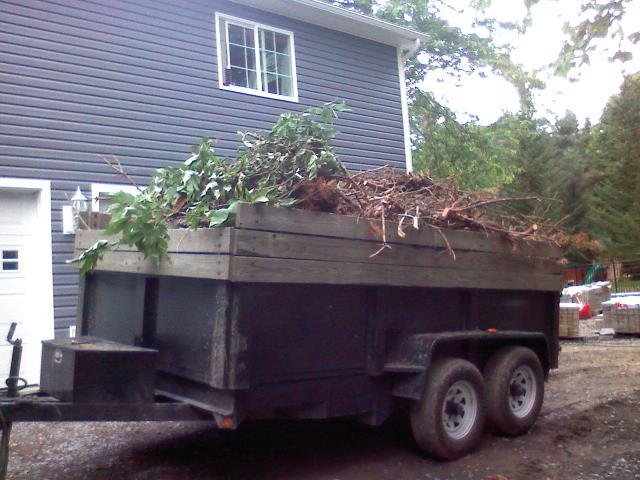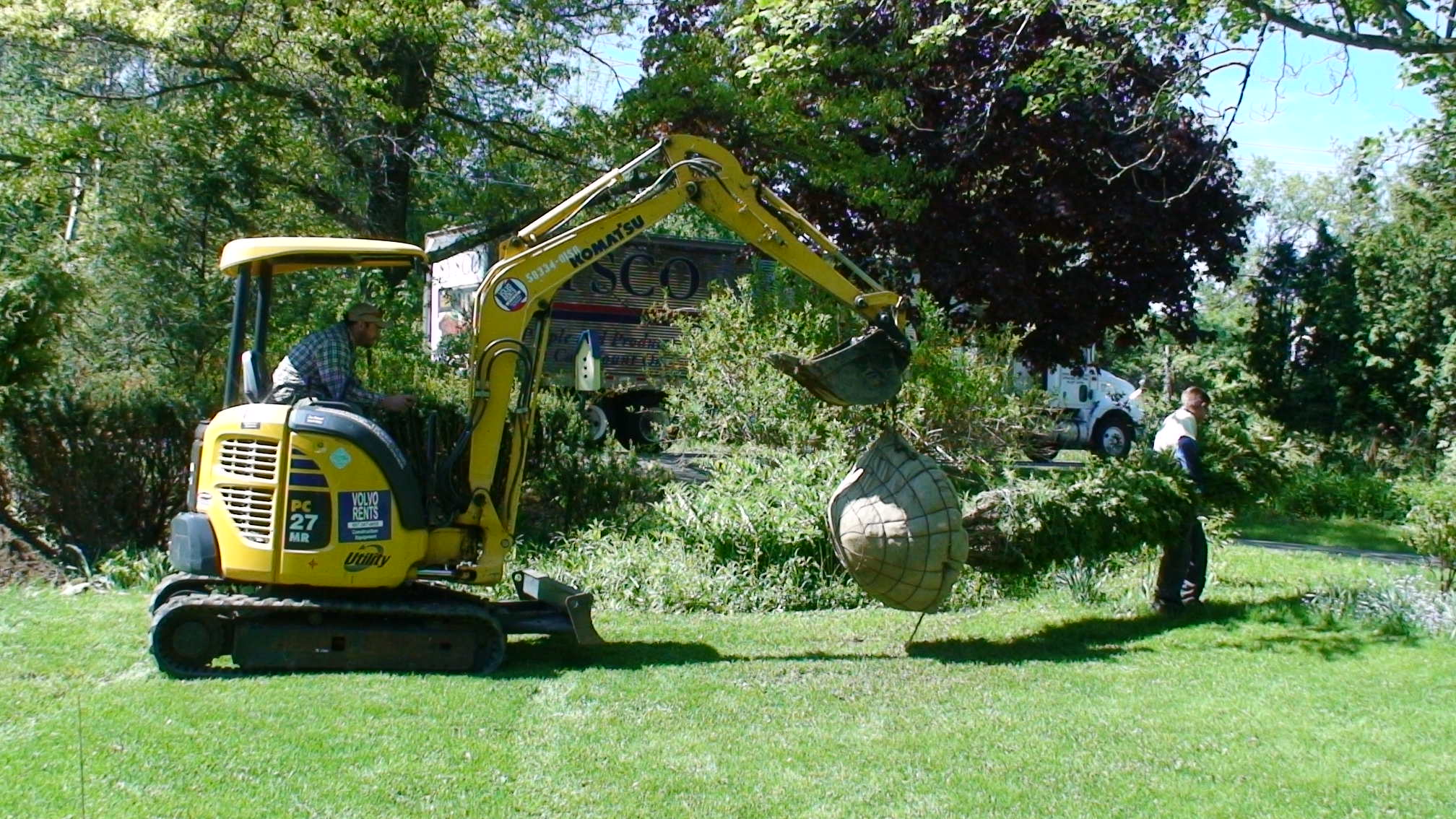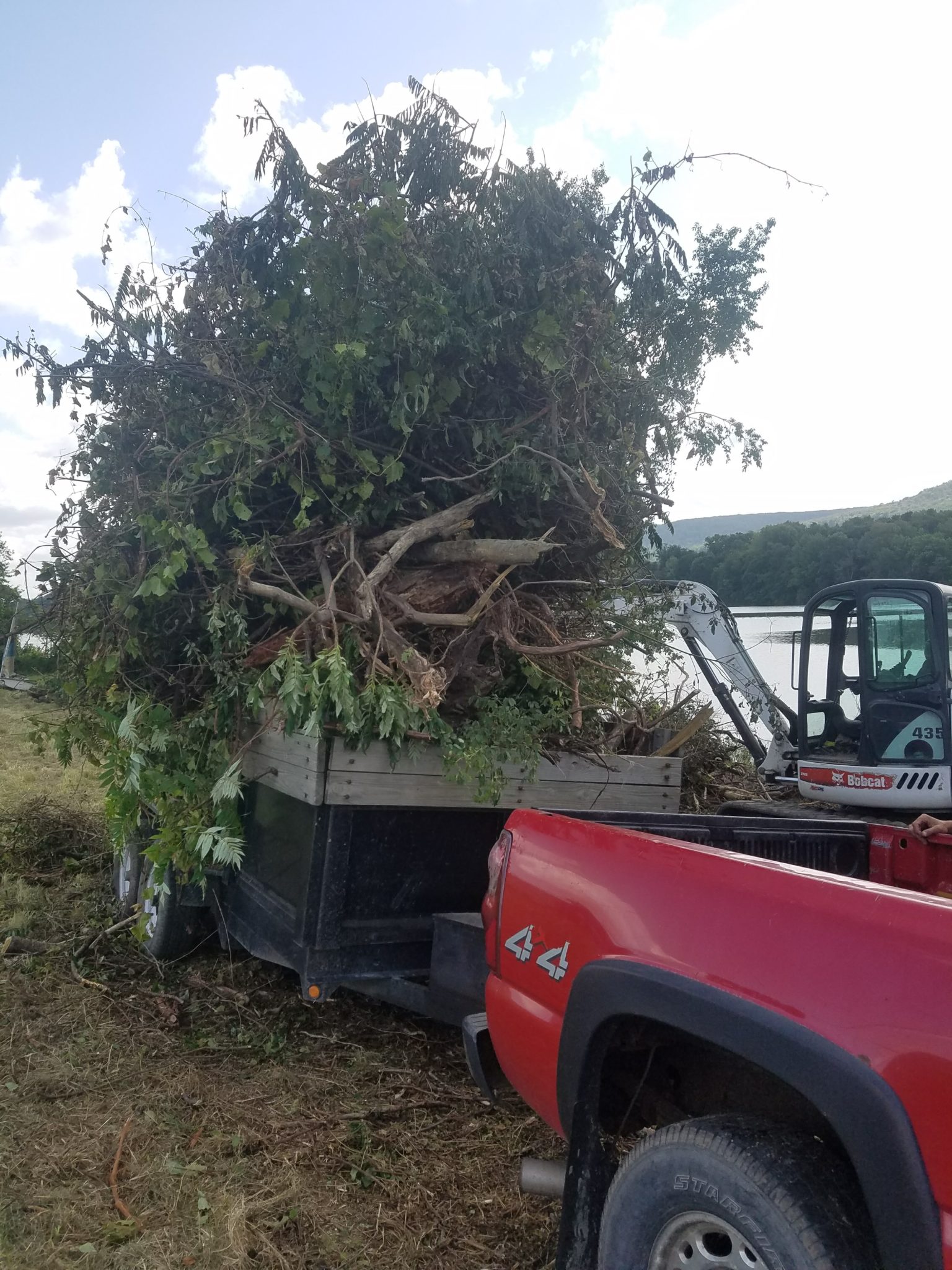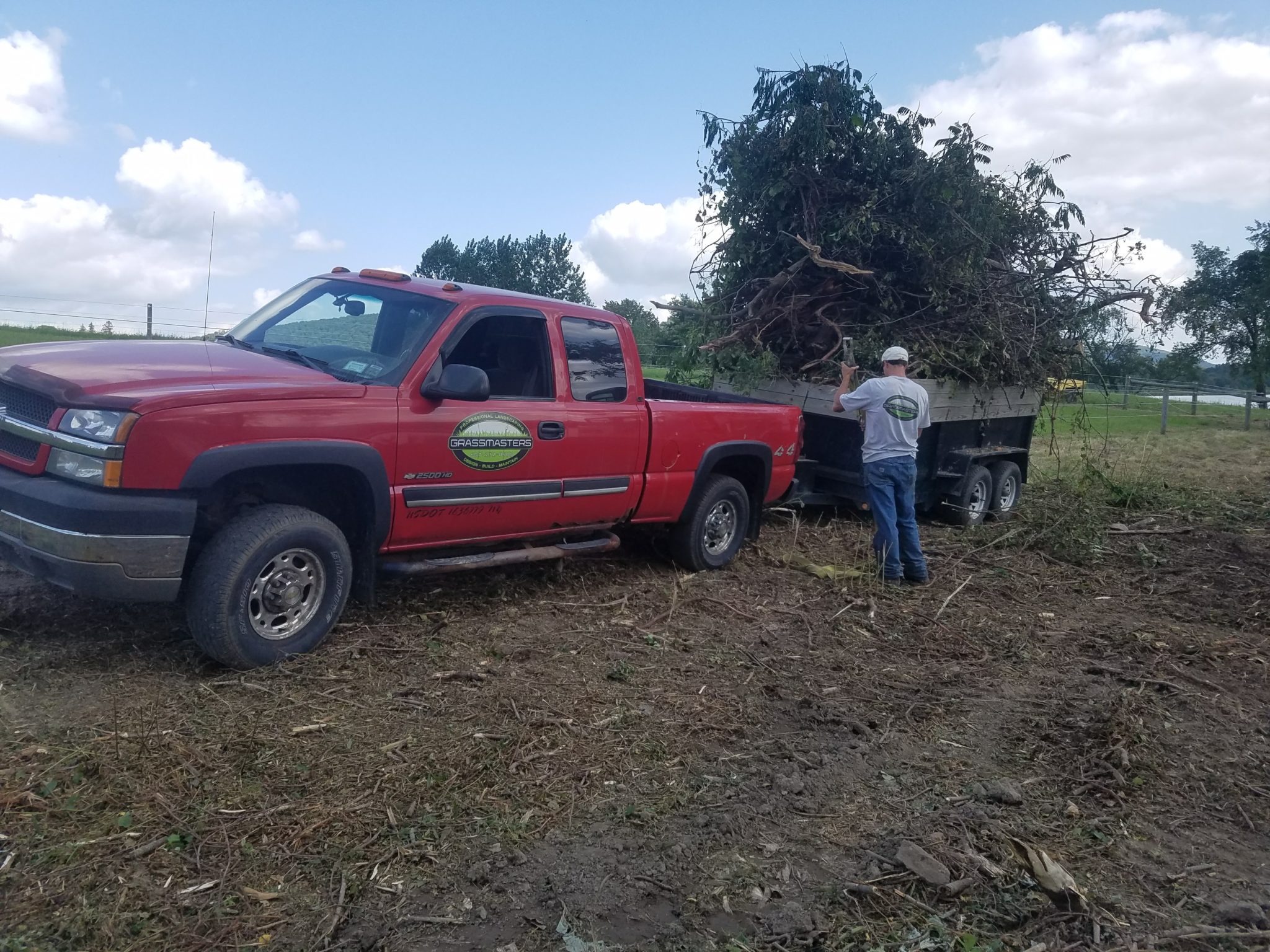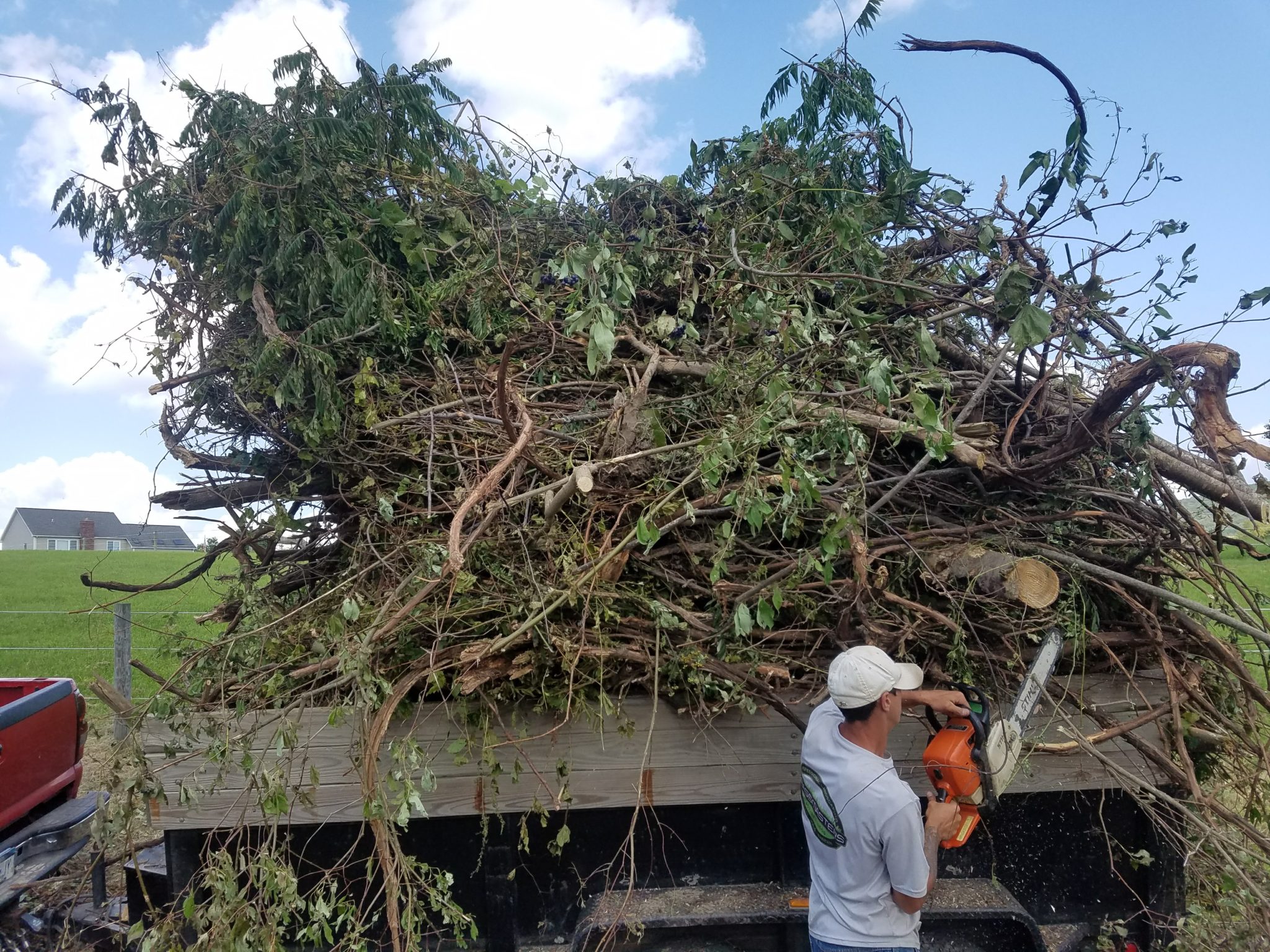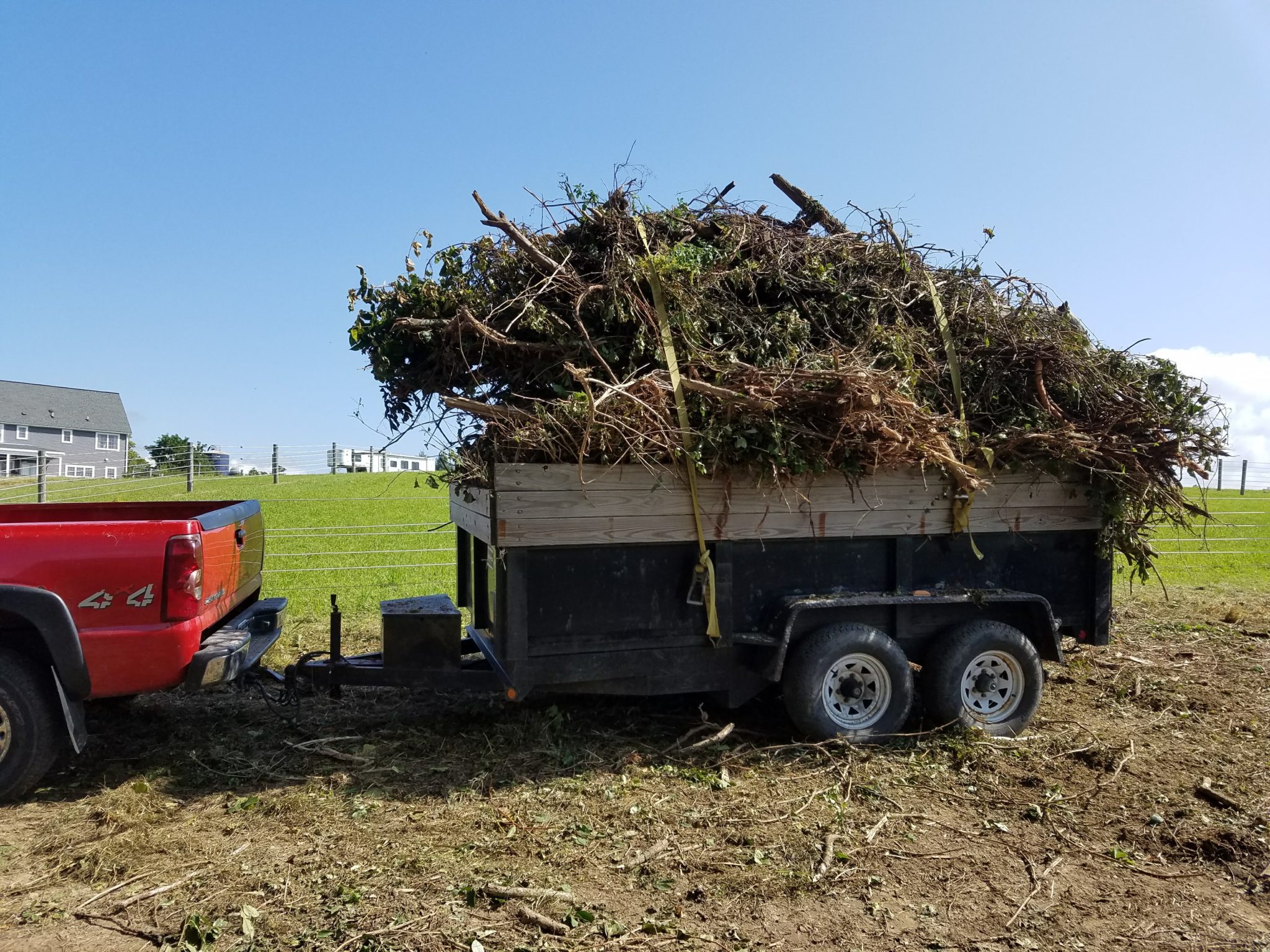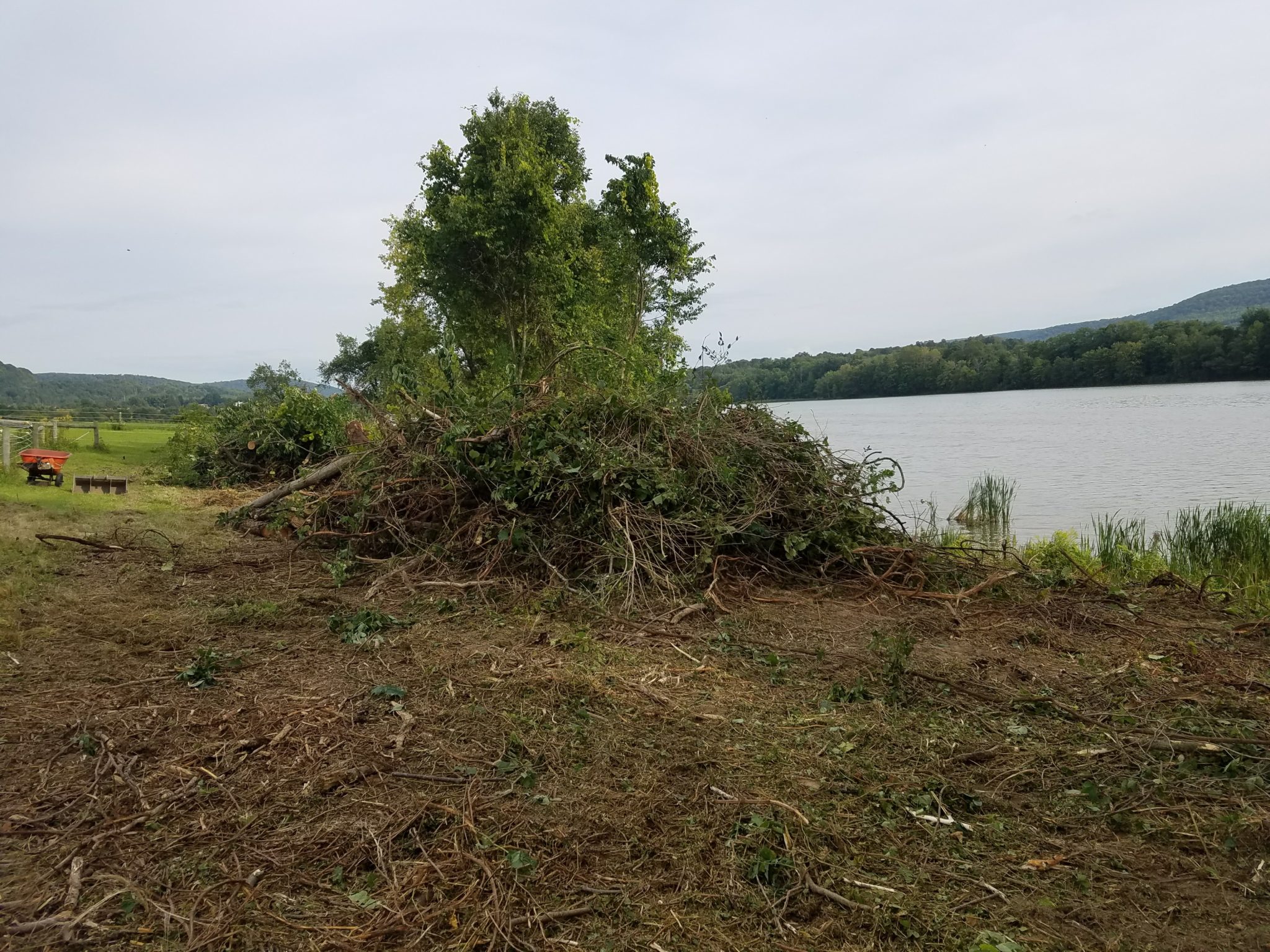 Hauling
We can deliver a variety of materials from topsoil and gravels to a variety of mulches.
We can also haul away yard debris, brush, junk, and metal debris.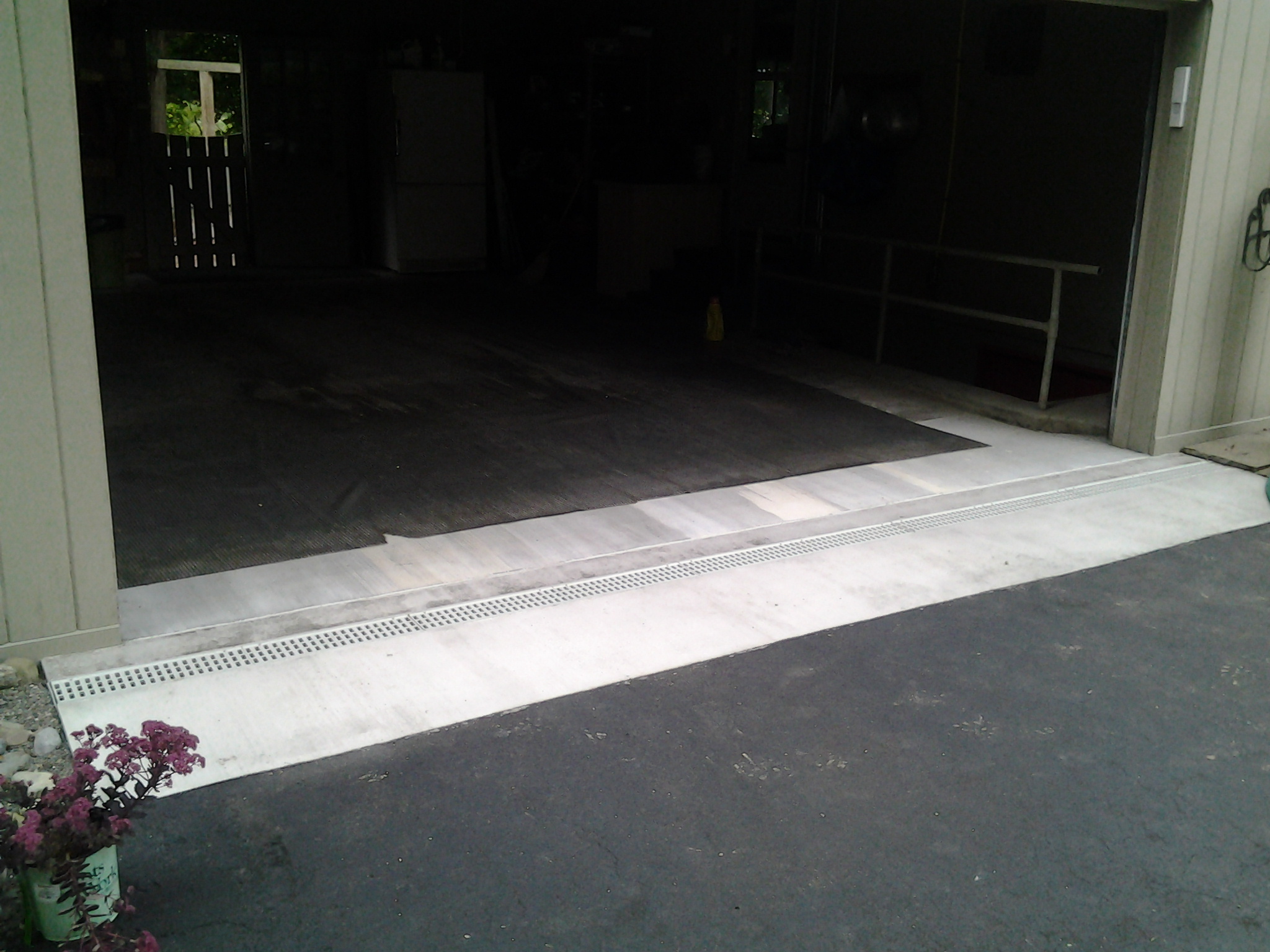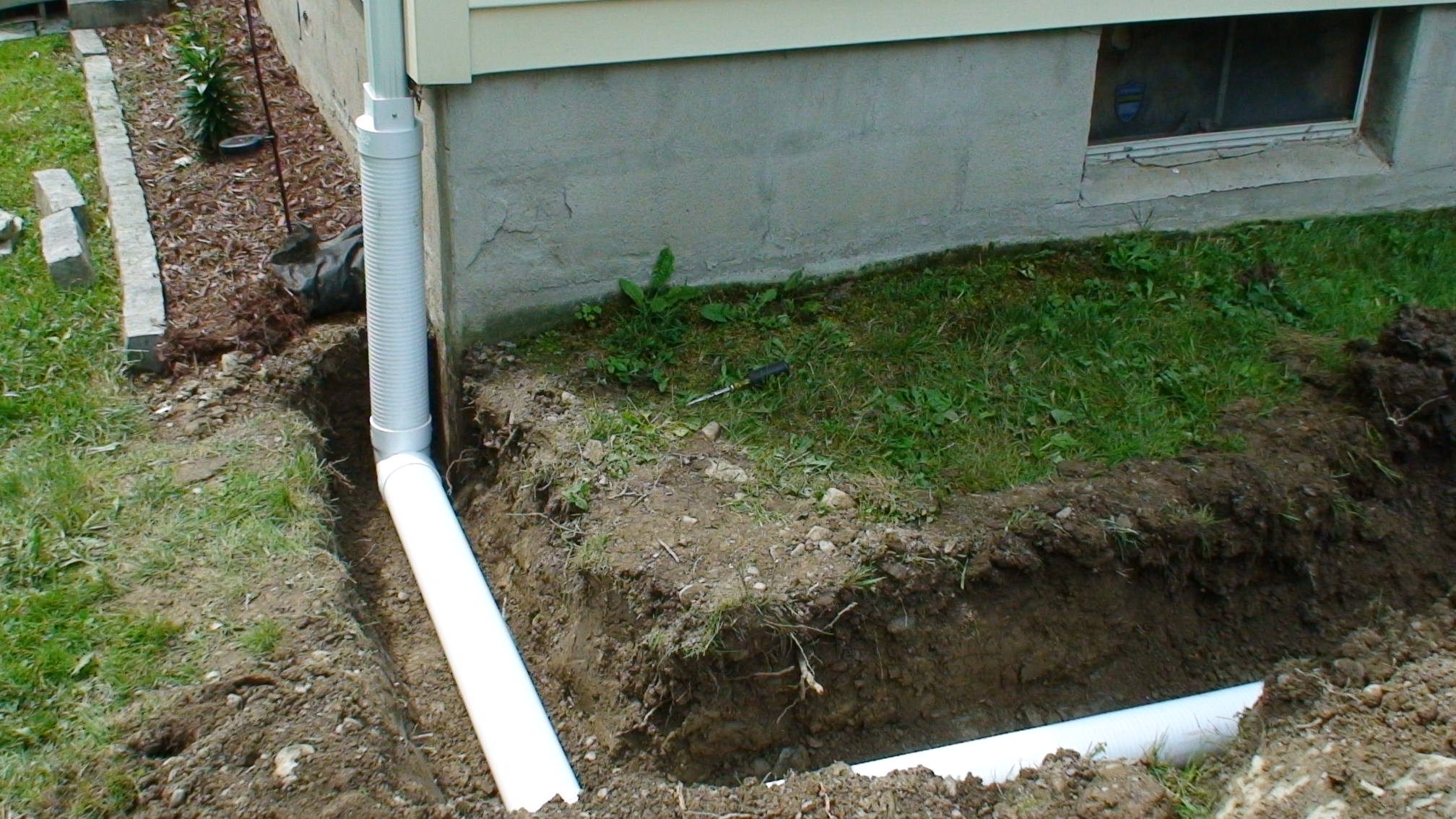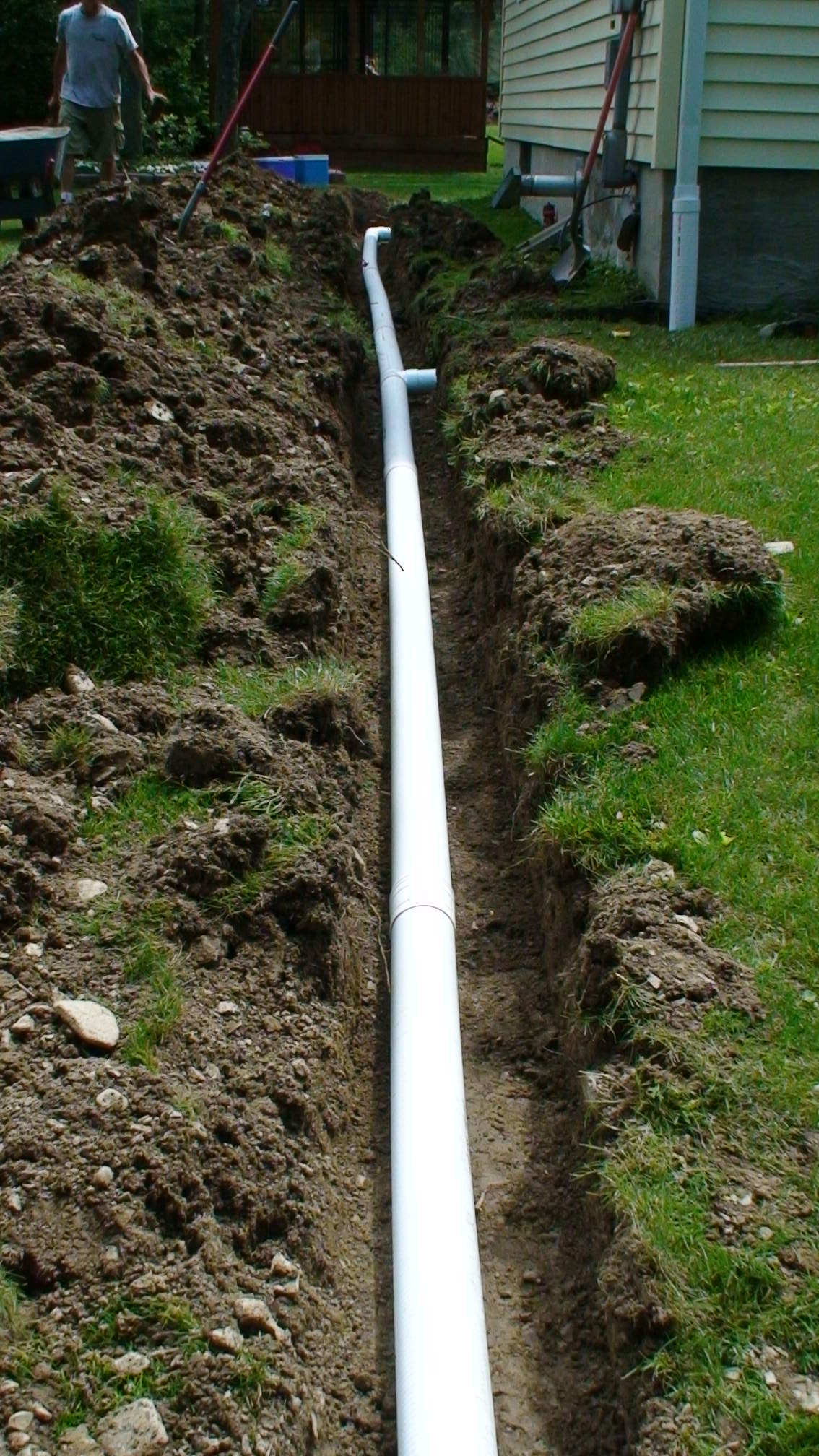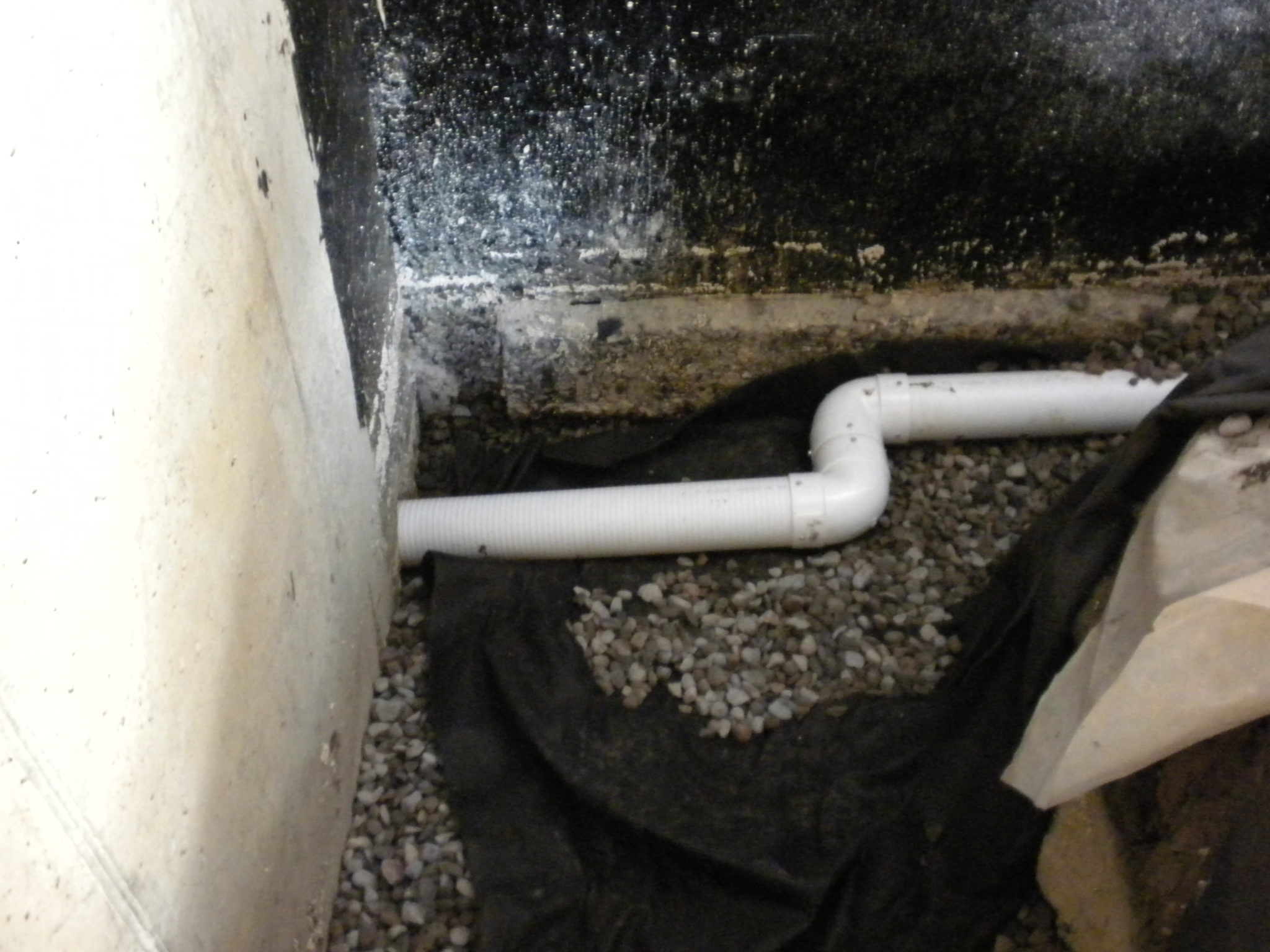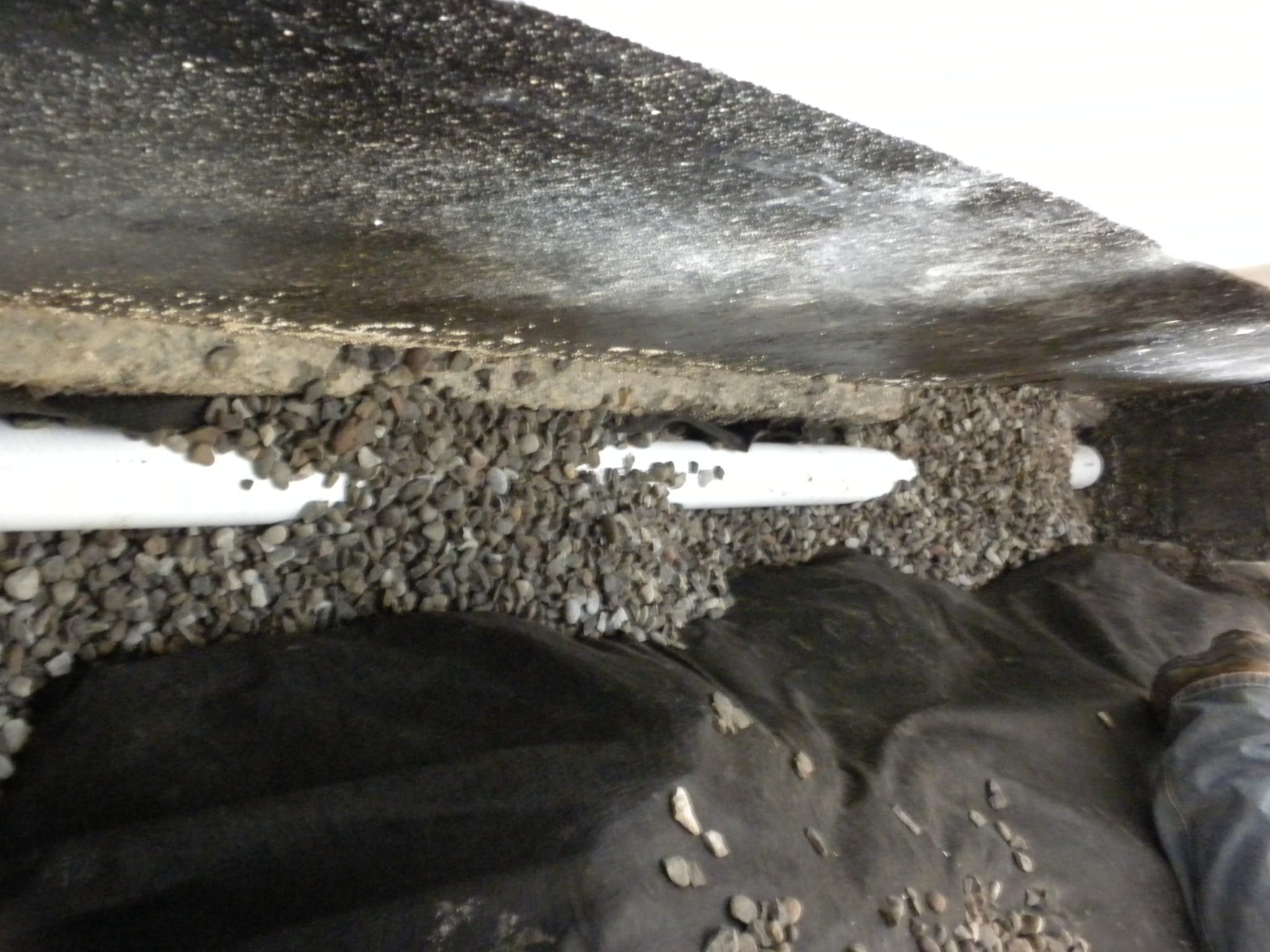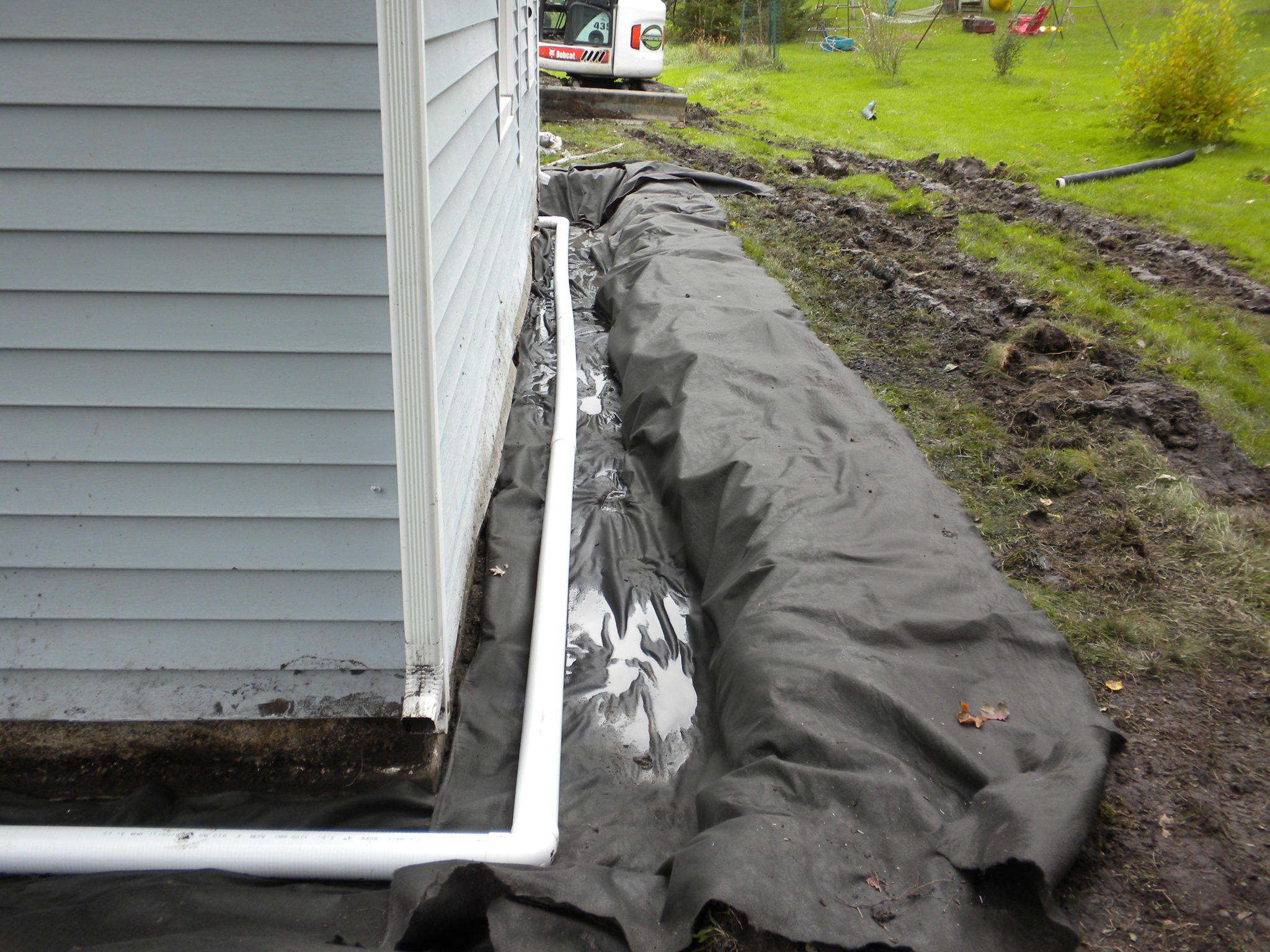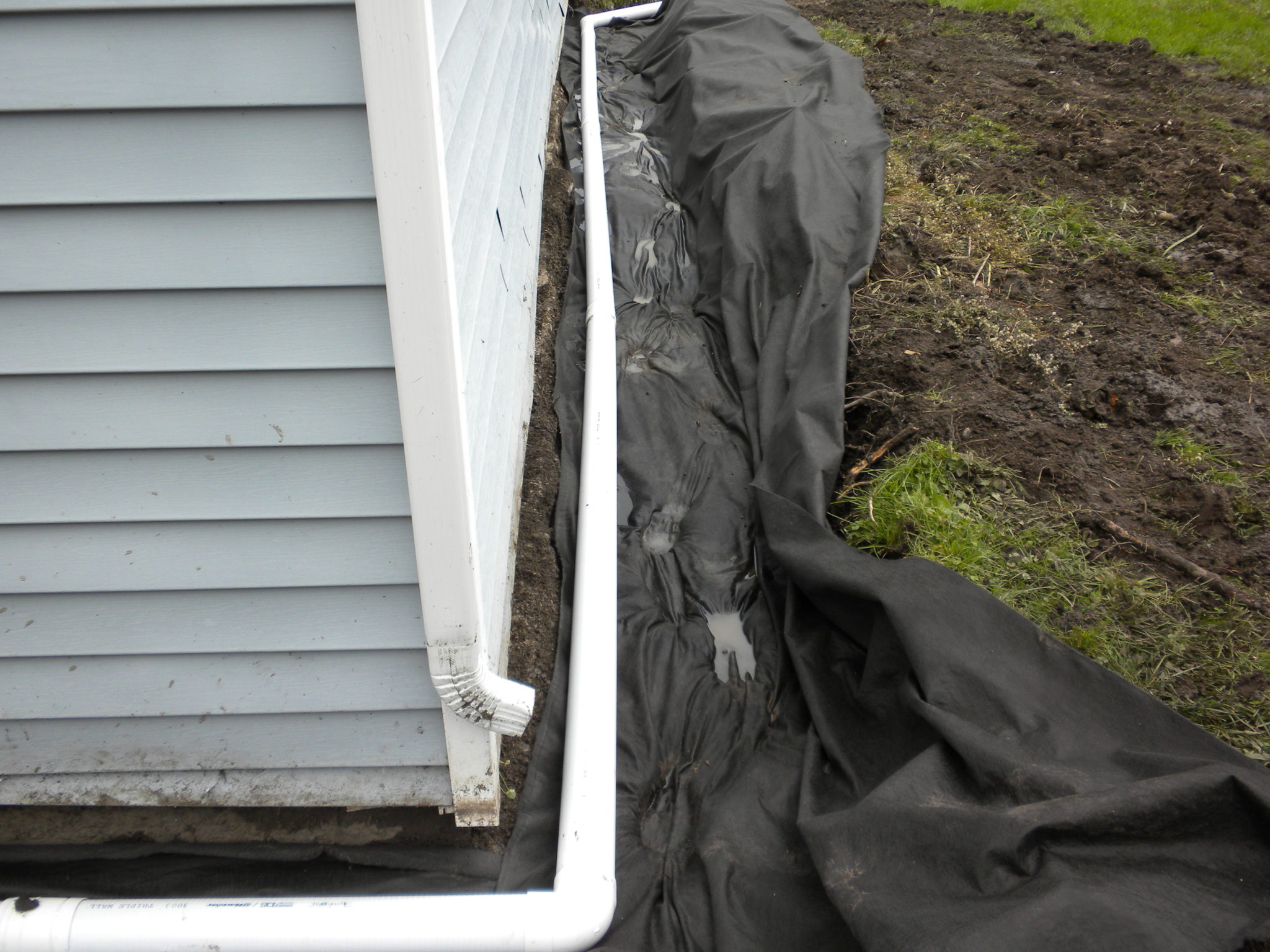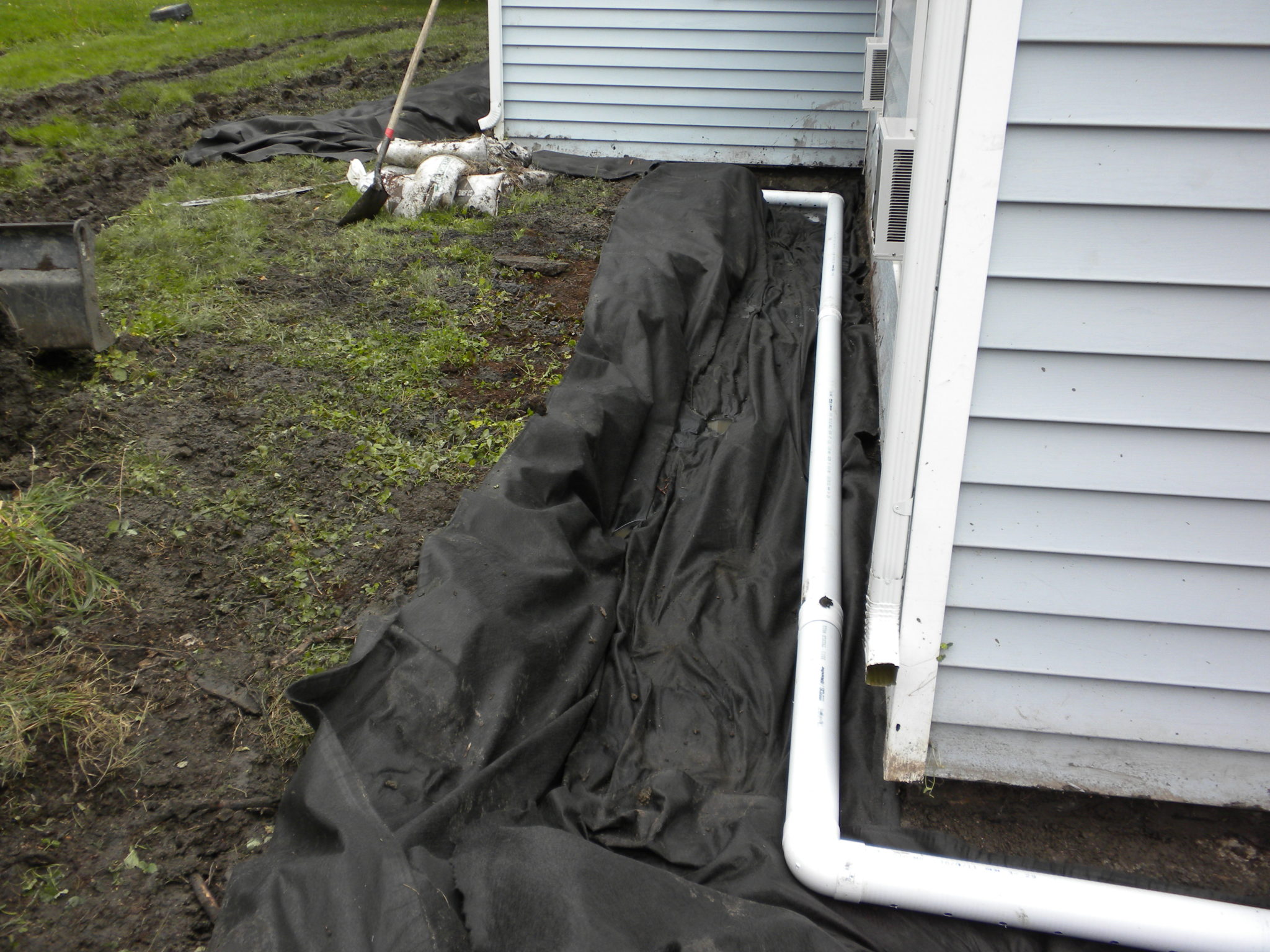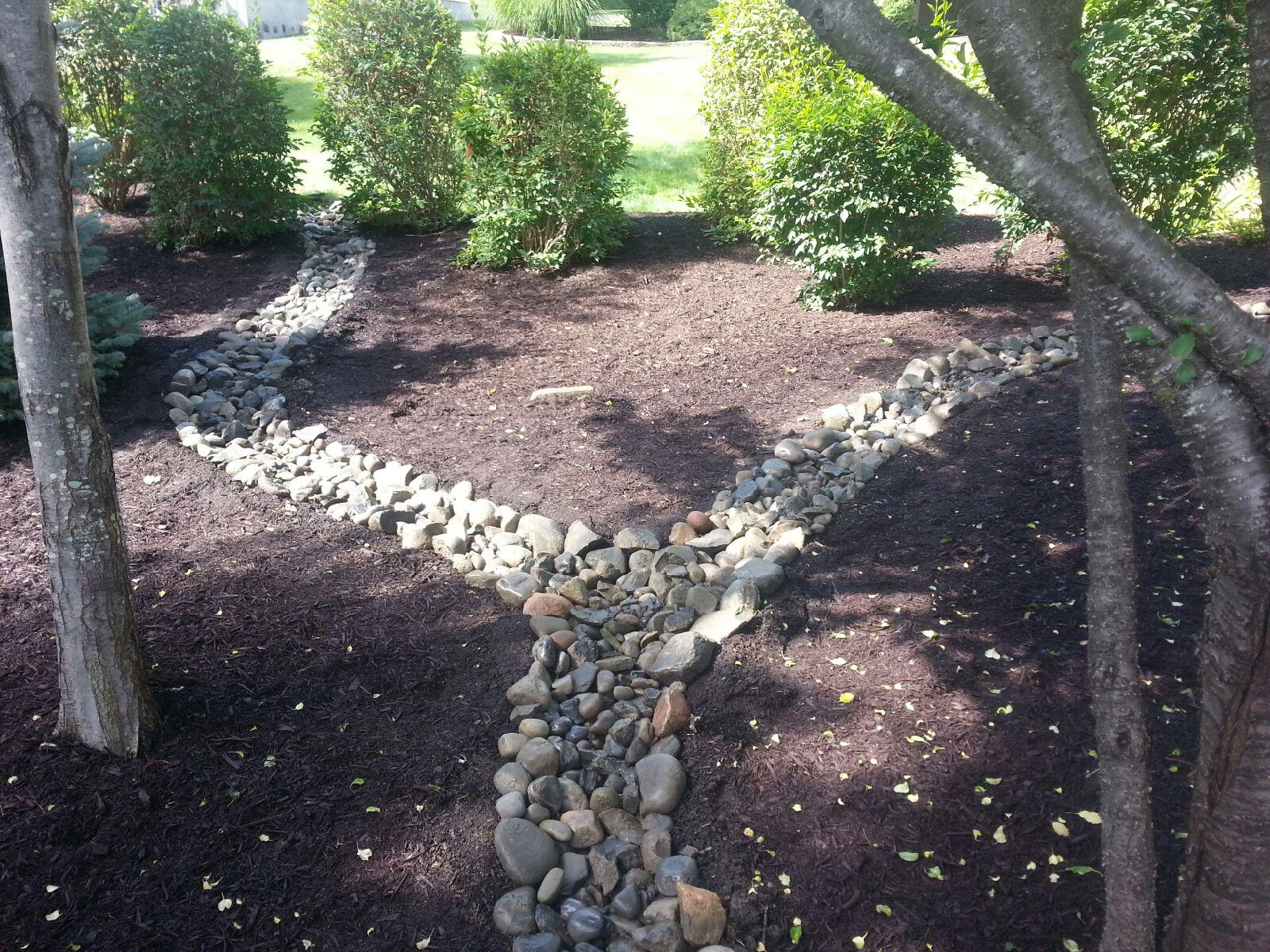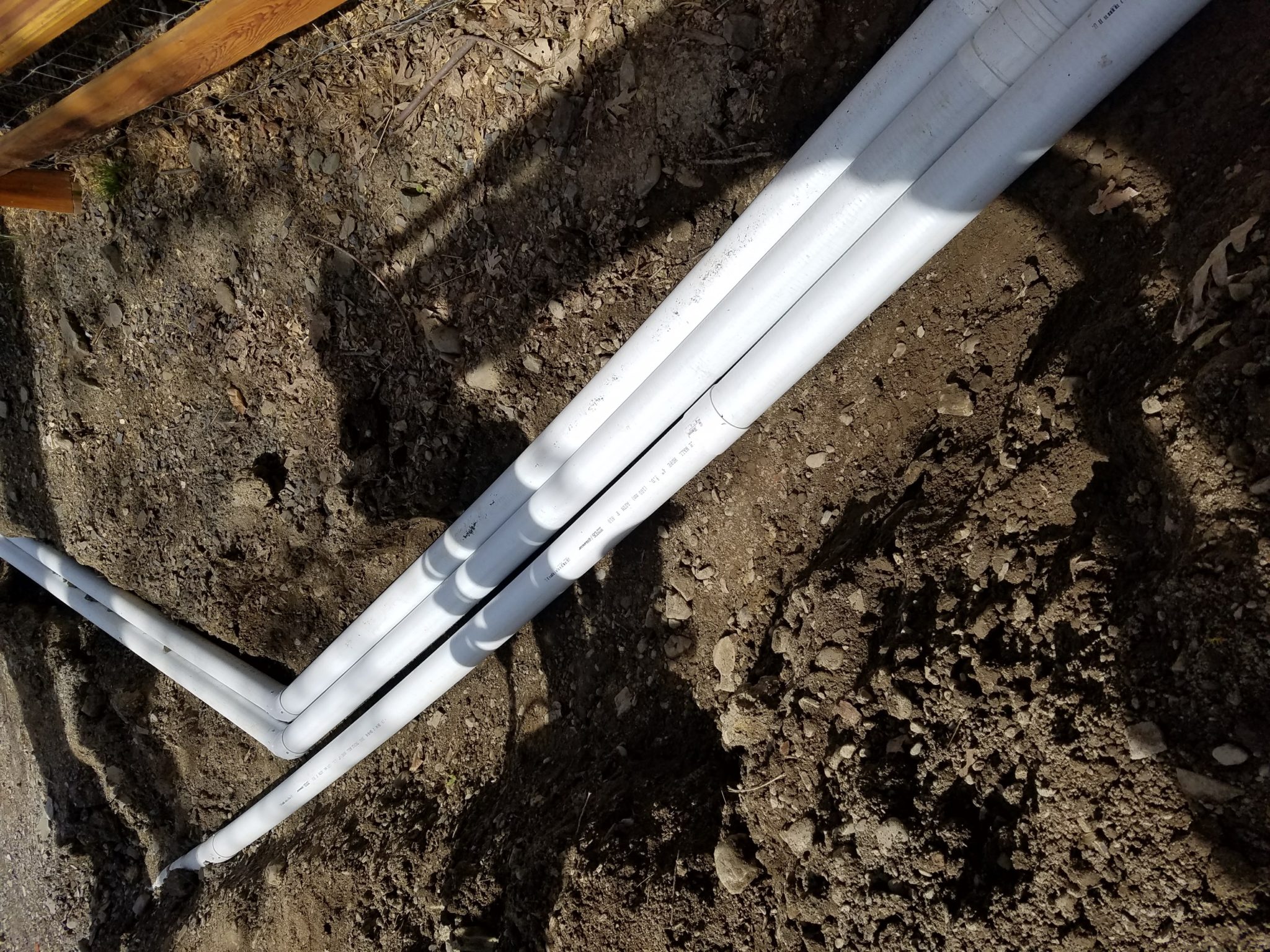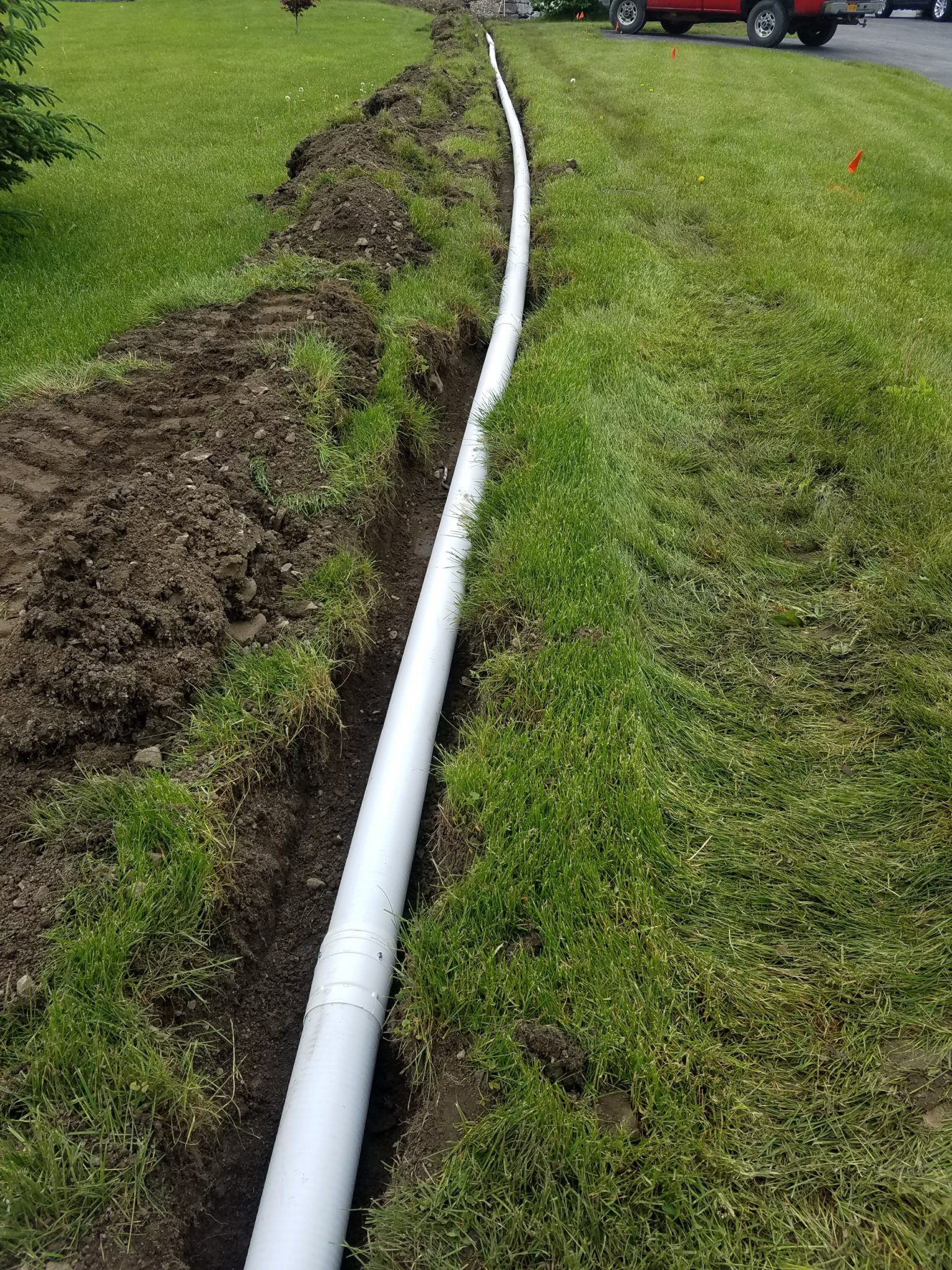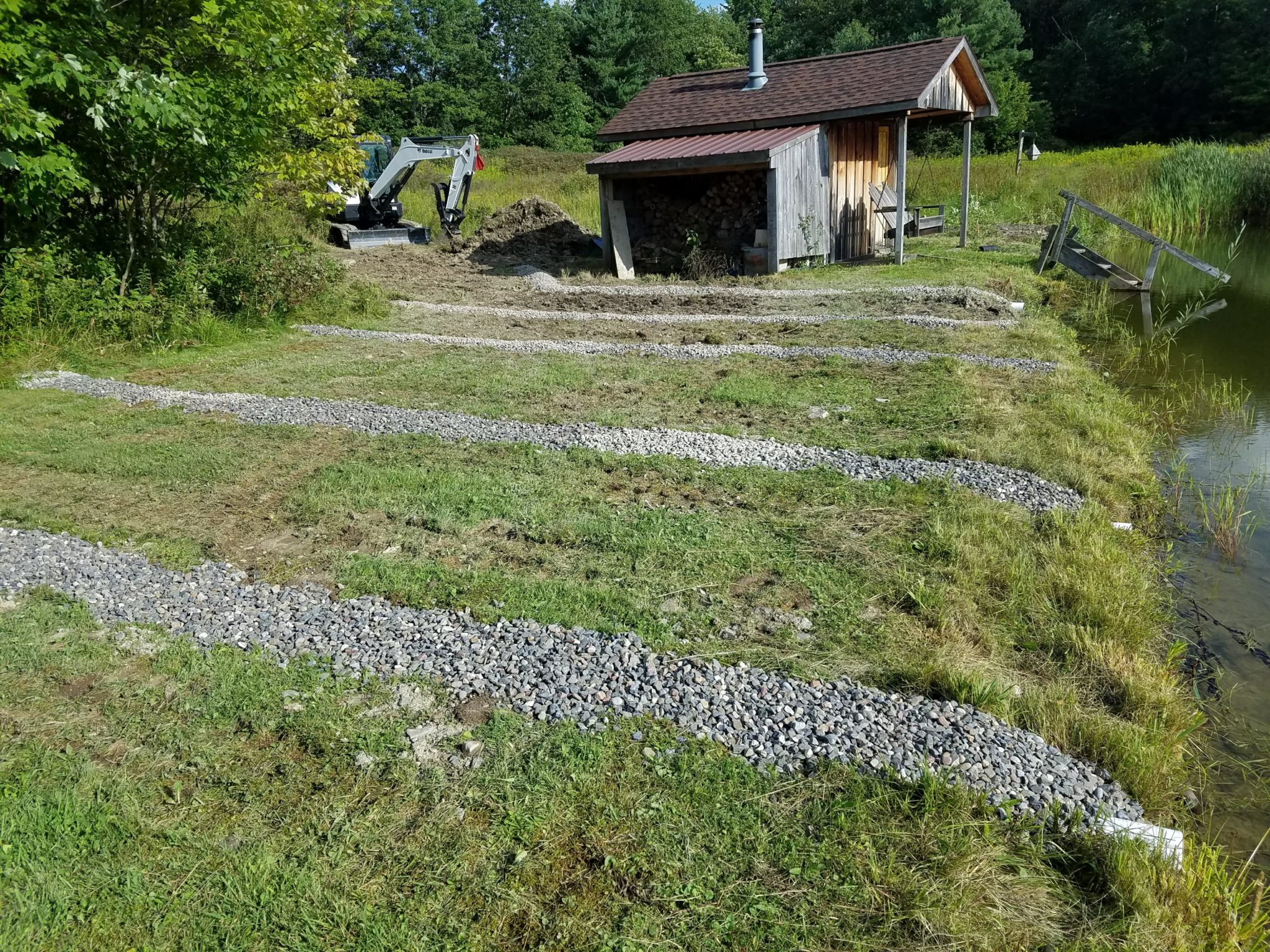 Drainage
If you have water issues we almost always have a solution for the problem.
Some solutions would be swales, french drains, channel drains and box drains.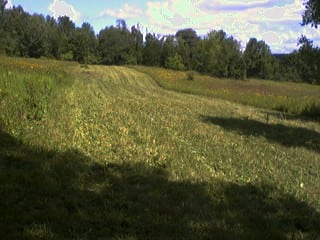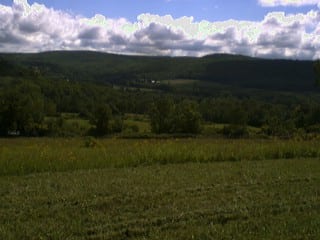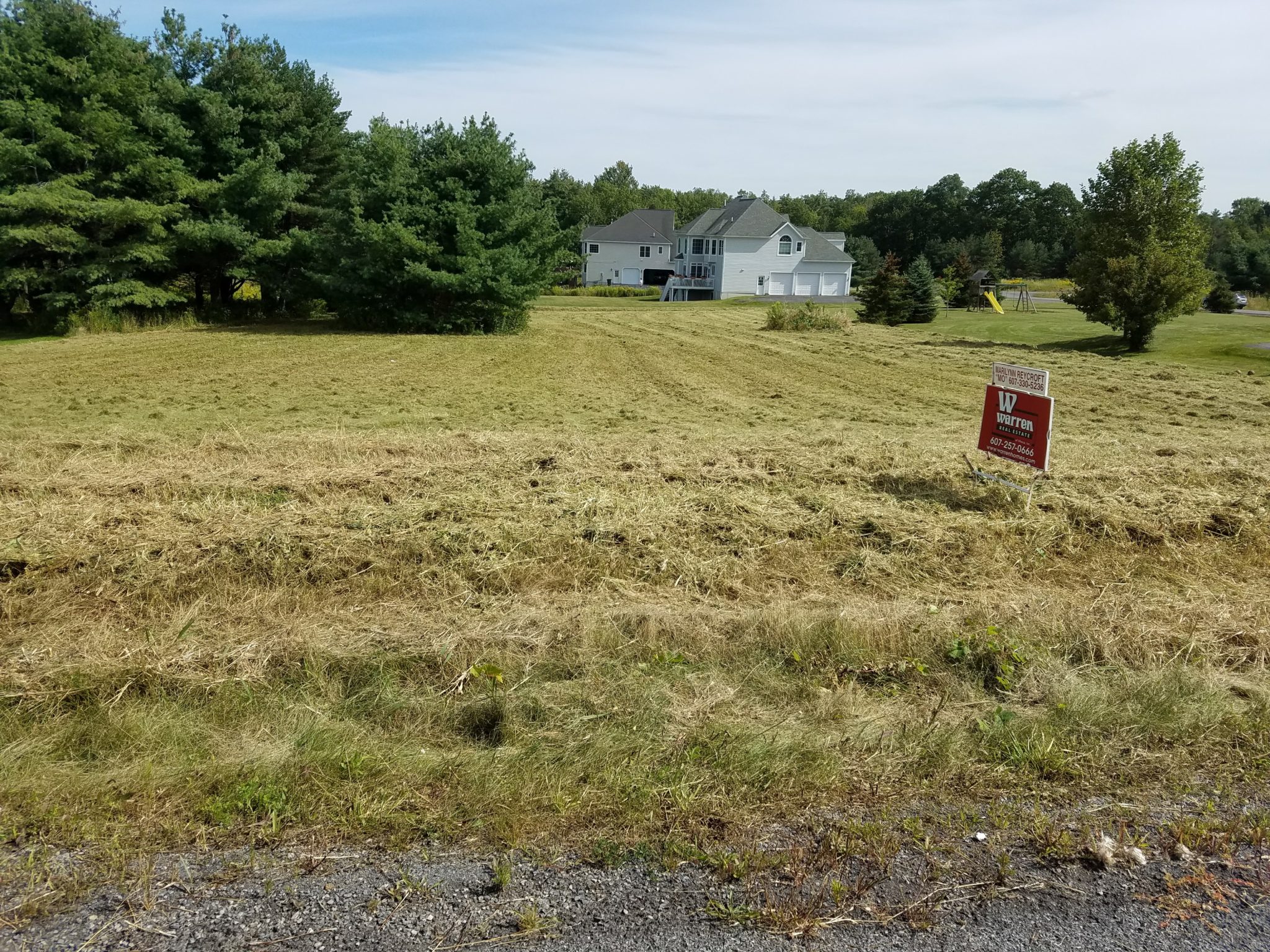 Brush Hogging
Is your land over grown? We can help tame it with our  brush hogging service.
We have a tractor mounted mower, as well as a skid steer mounted mower and the availability to use a forestry cutter for those seriously out of control properties.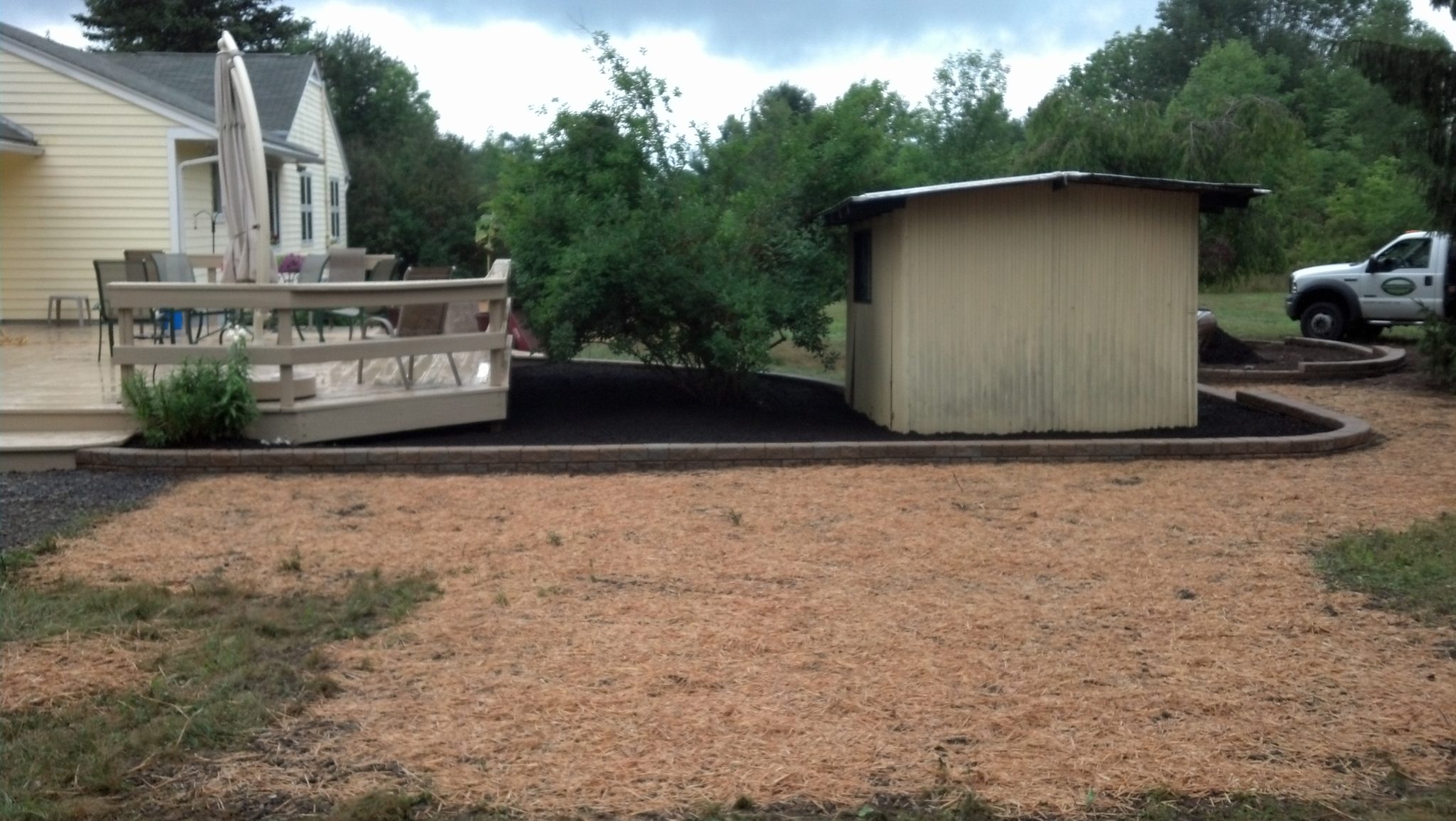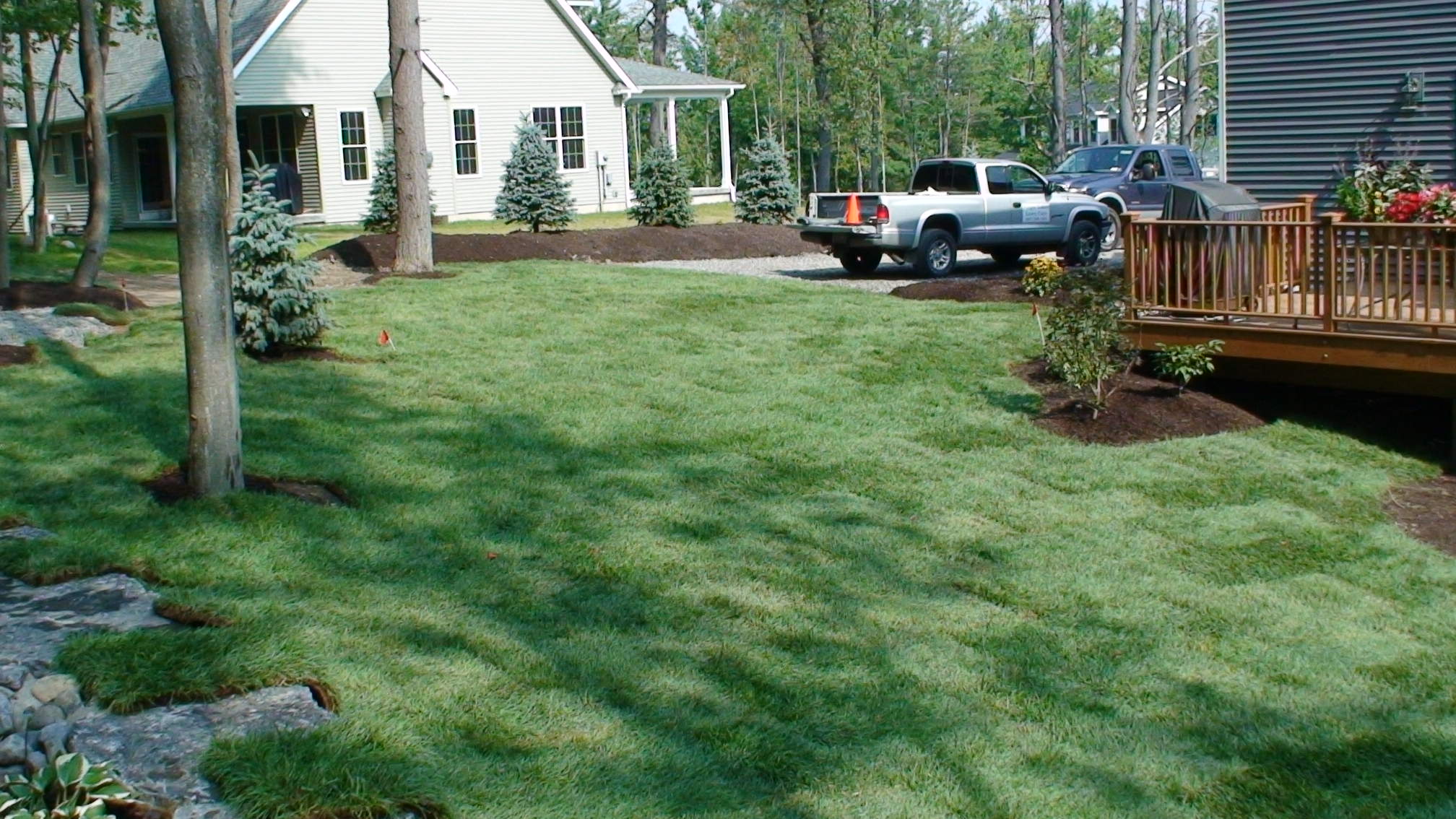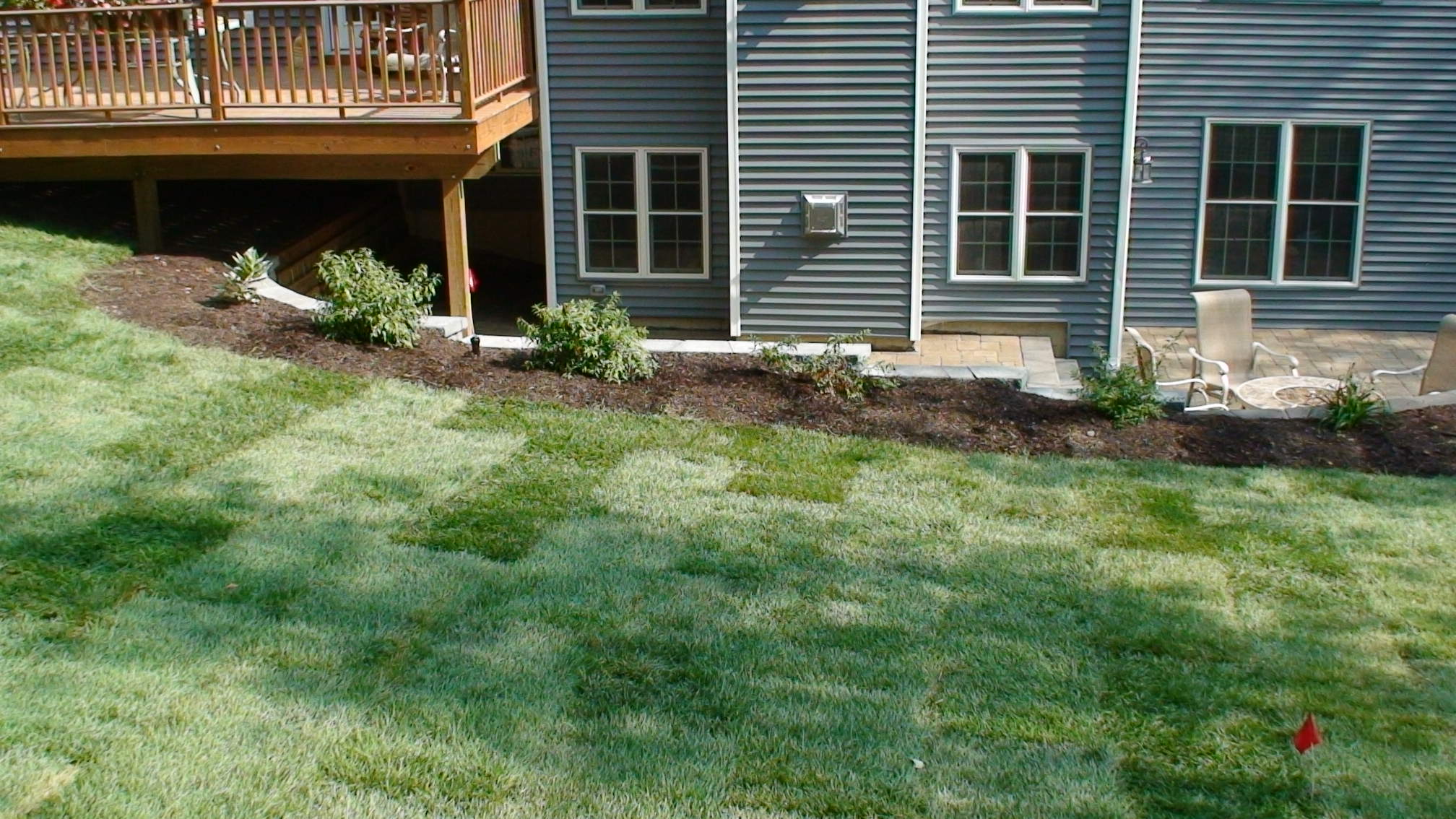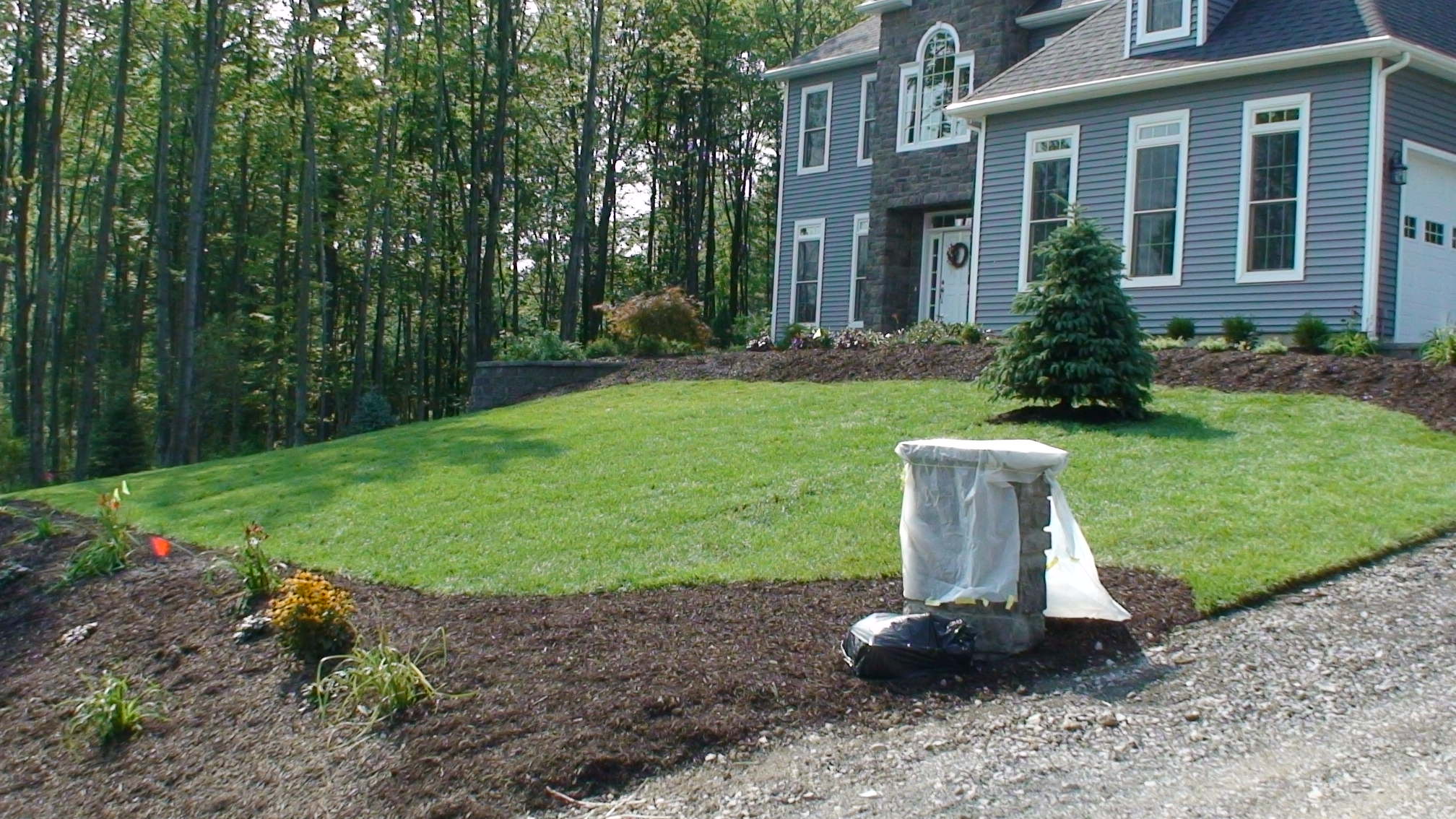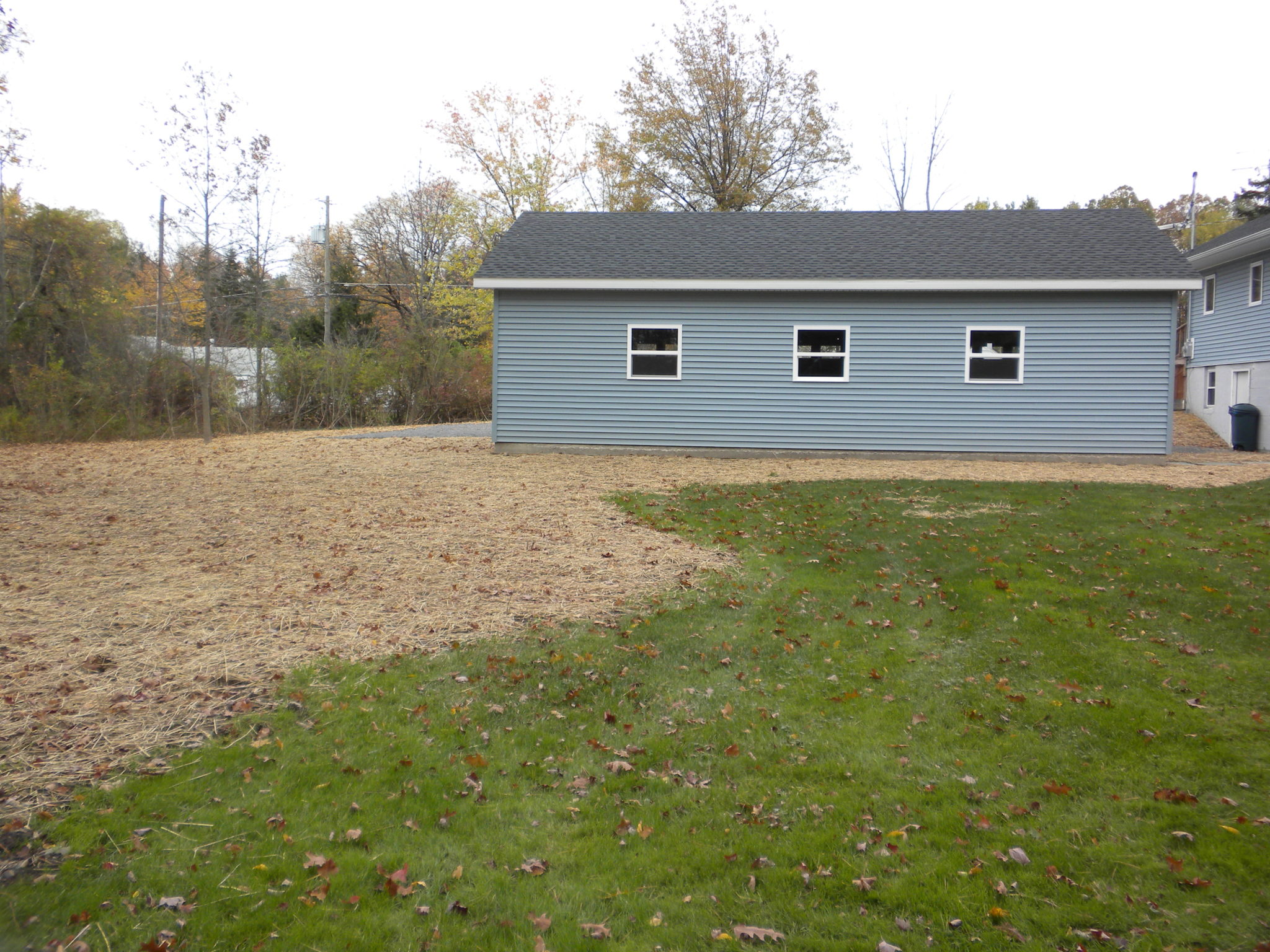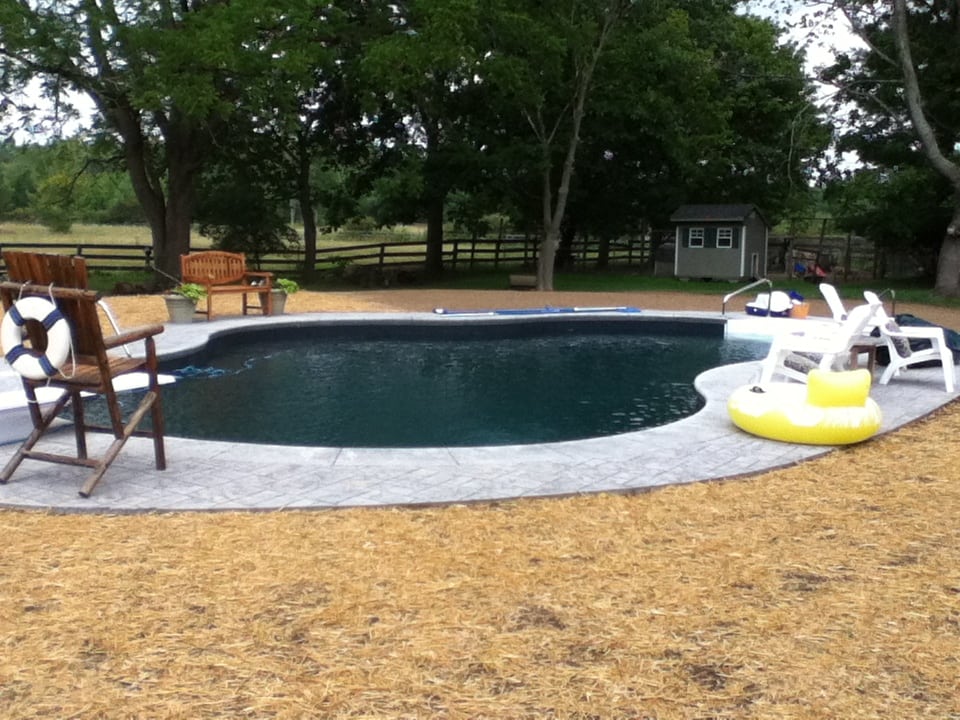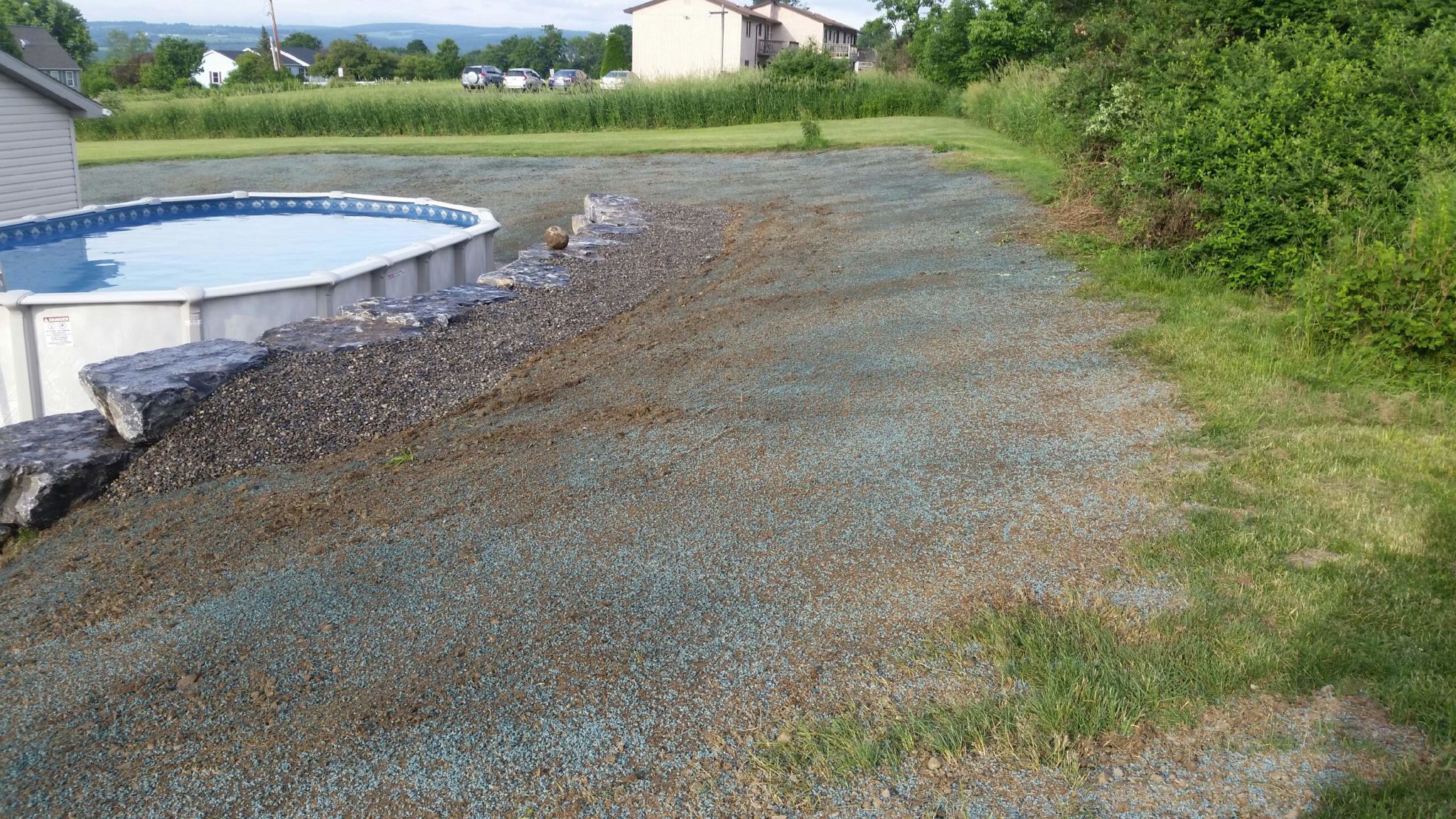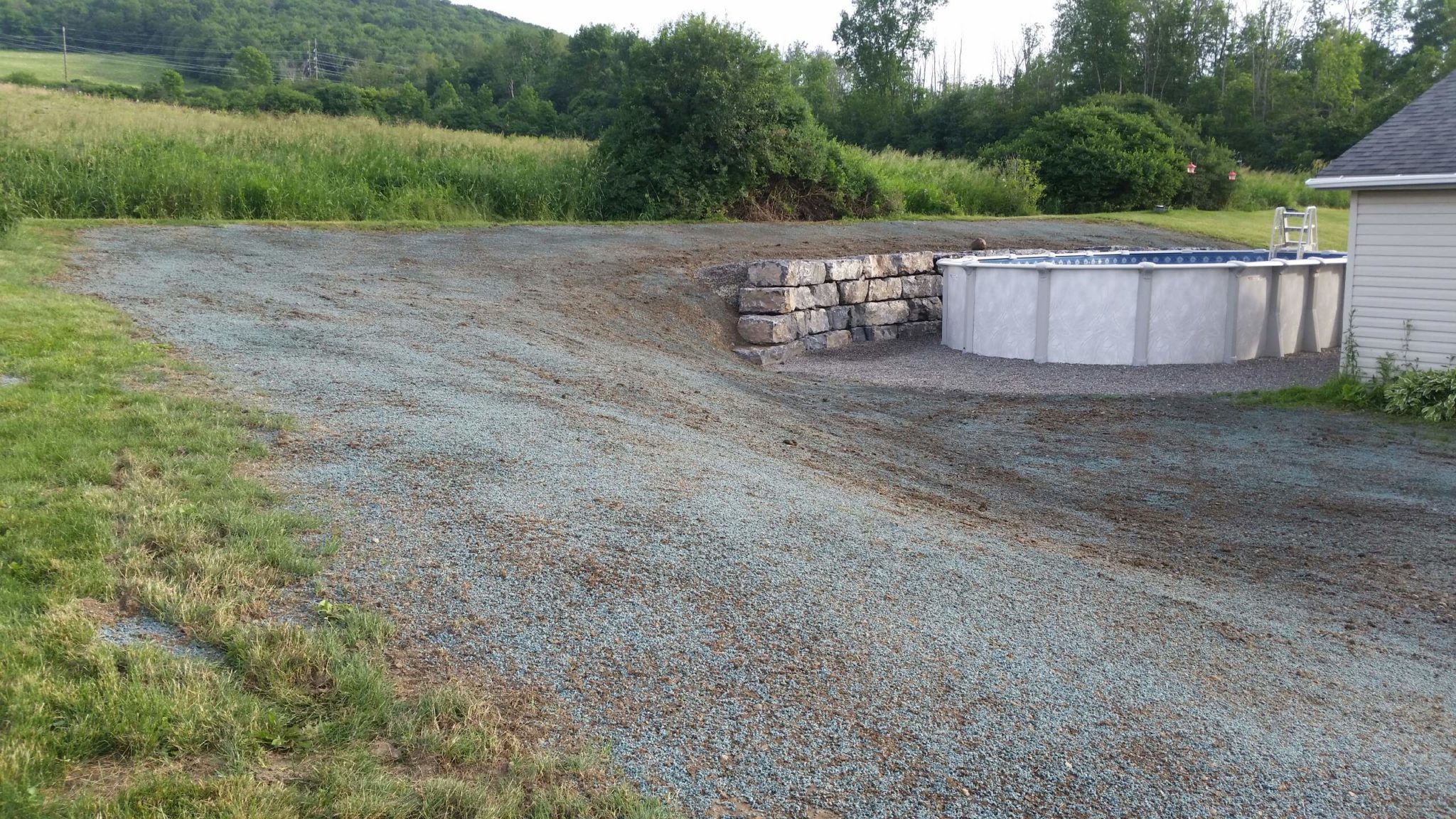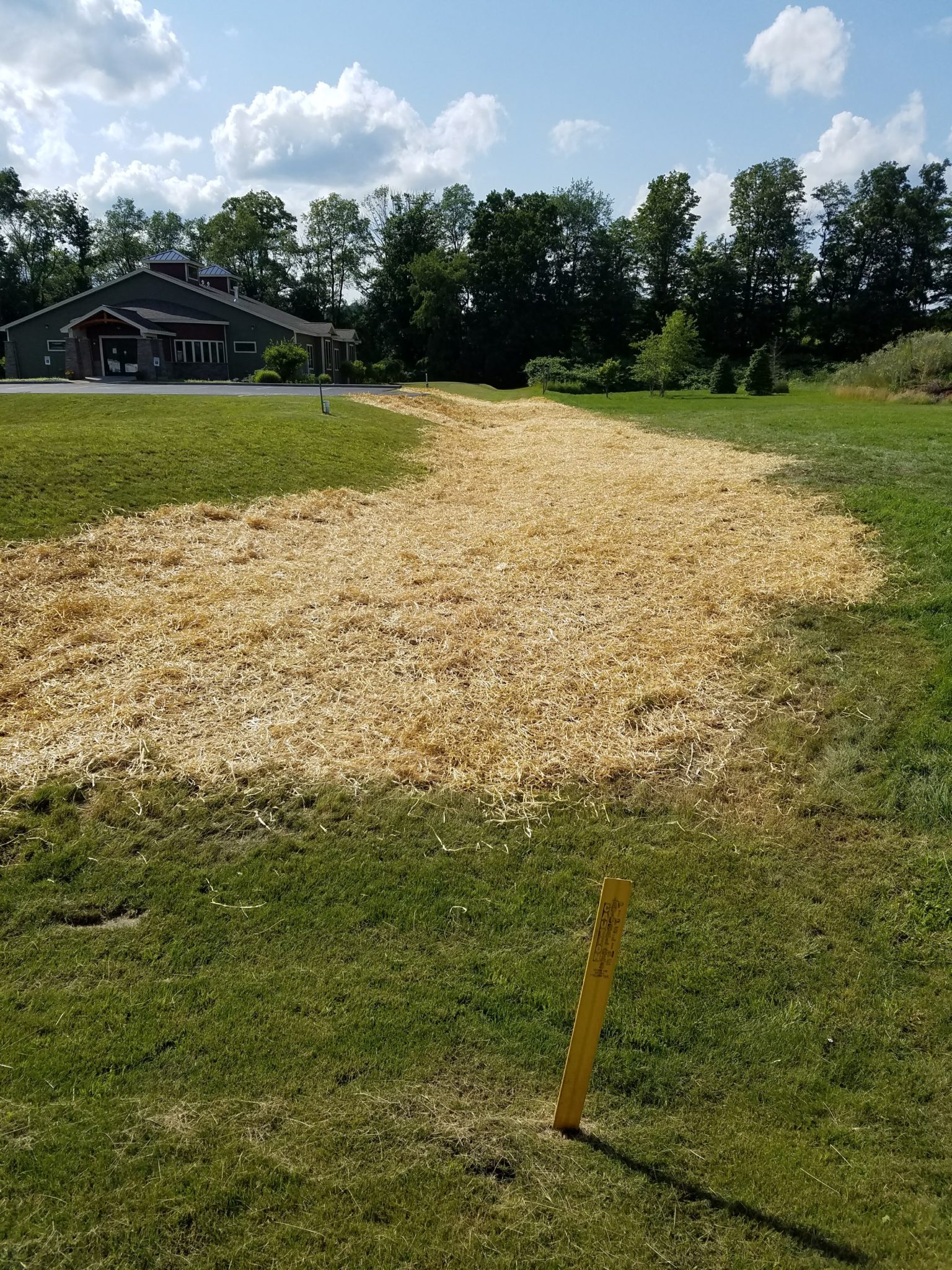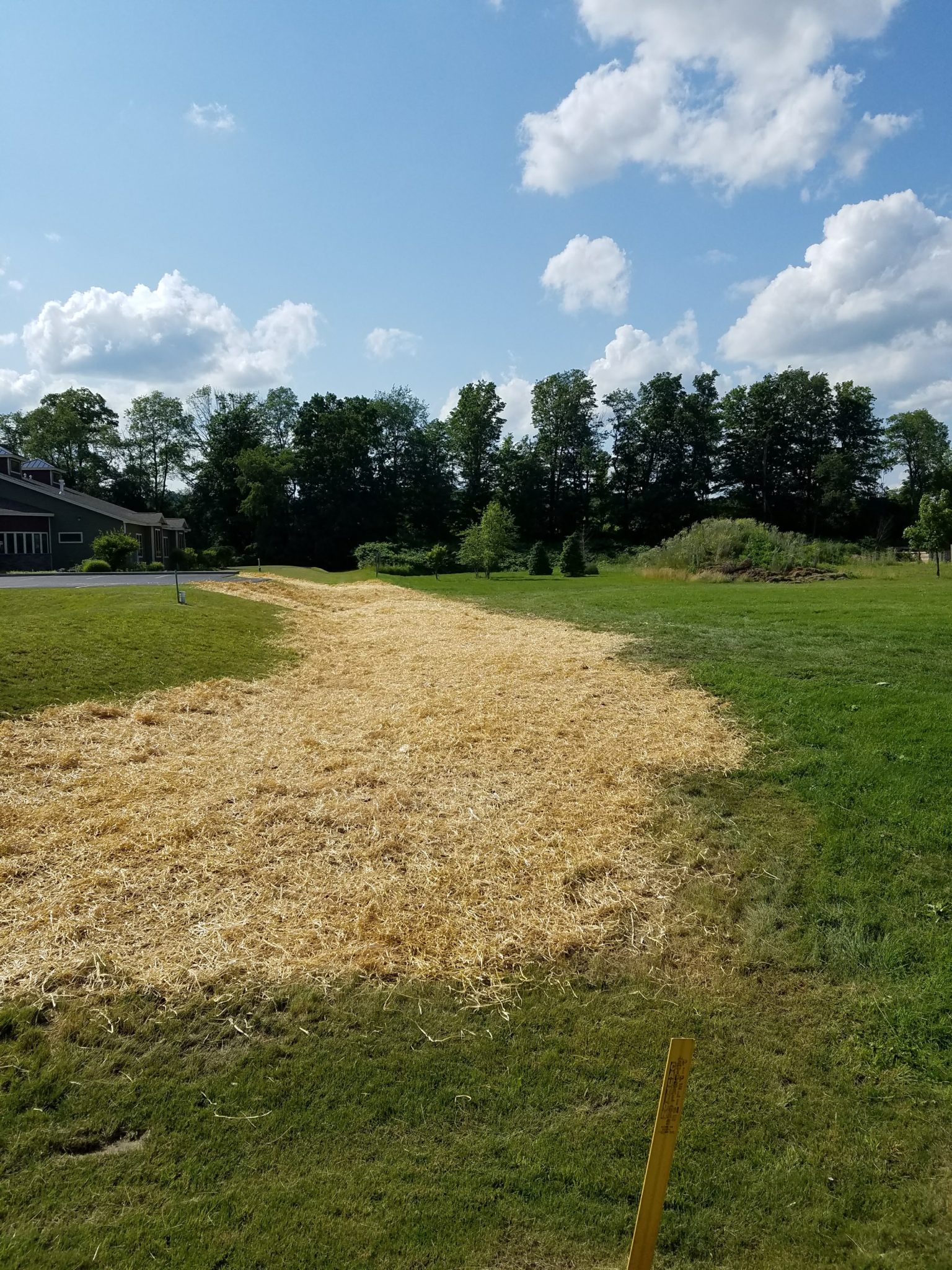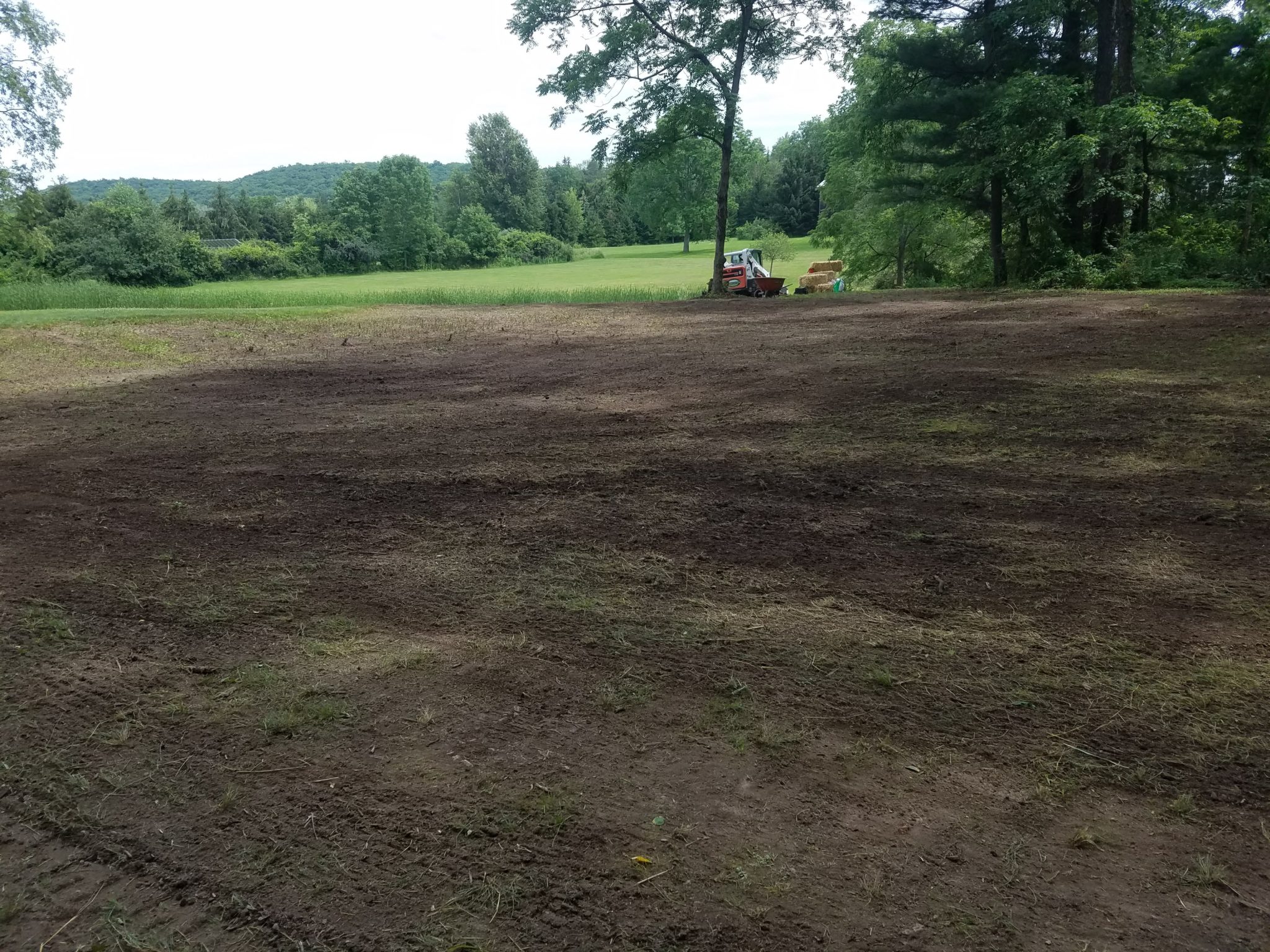 New Lawn Installation
We offer complete lawn installation services including final grading, rock hounding and installation of topsoil as needed.
For the lawn surface we offer seed and straw, seed and Penn mulch, and sod (only for properties with irrigation systems).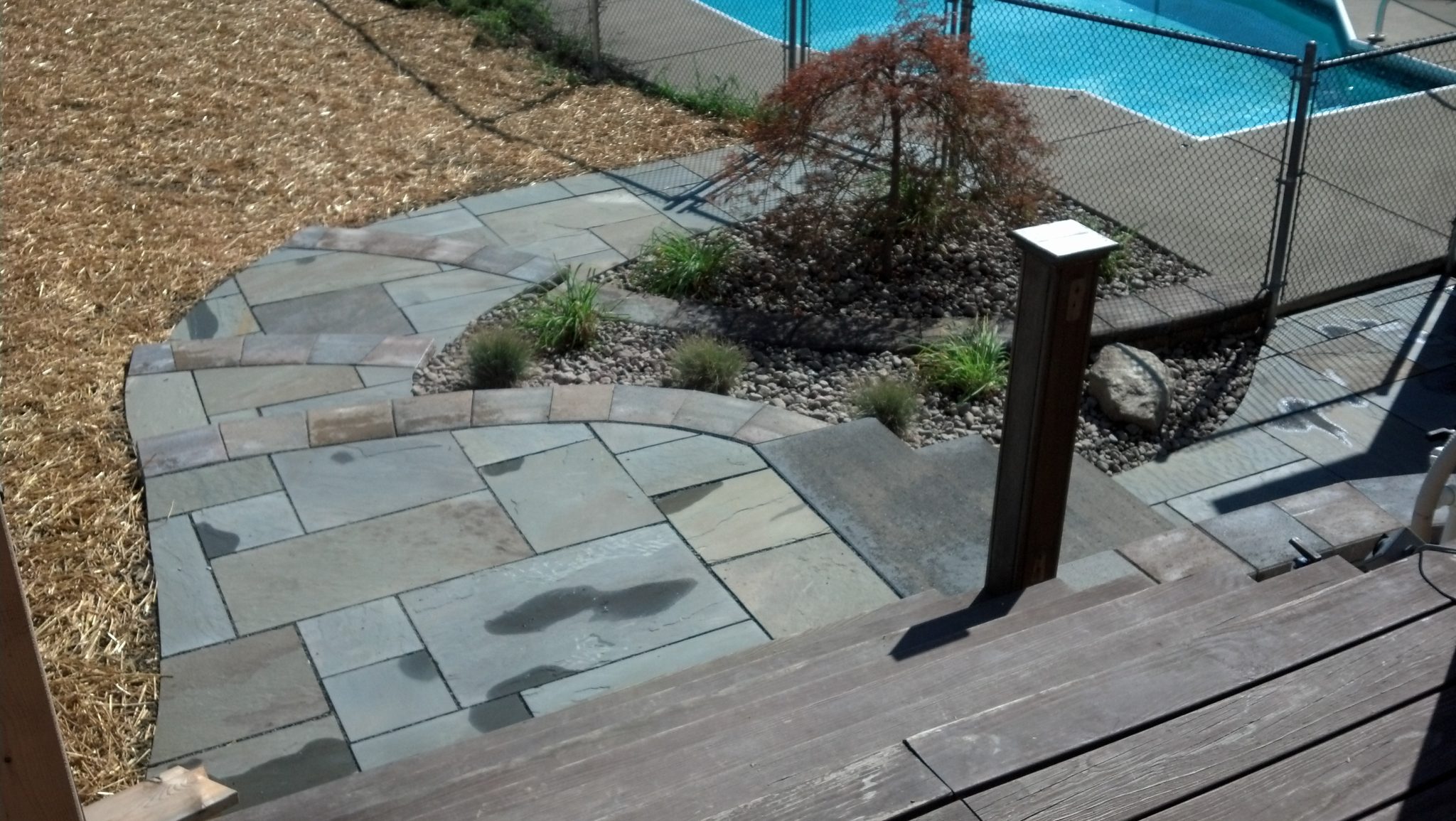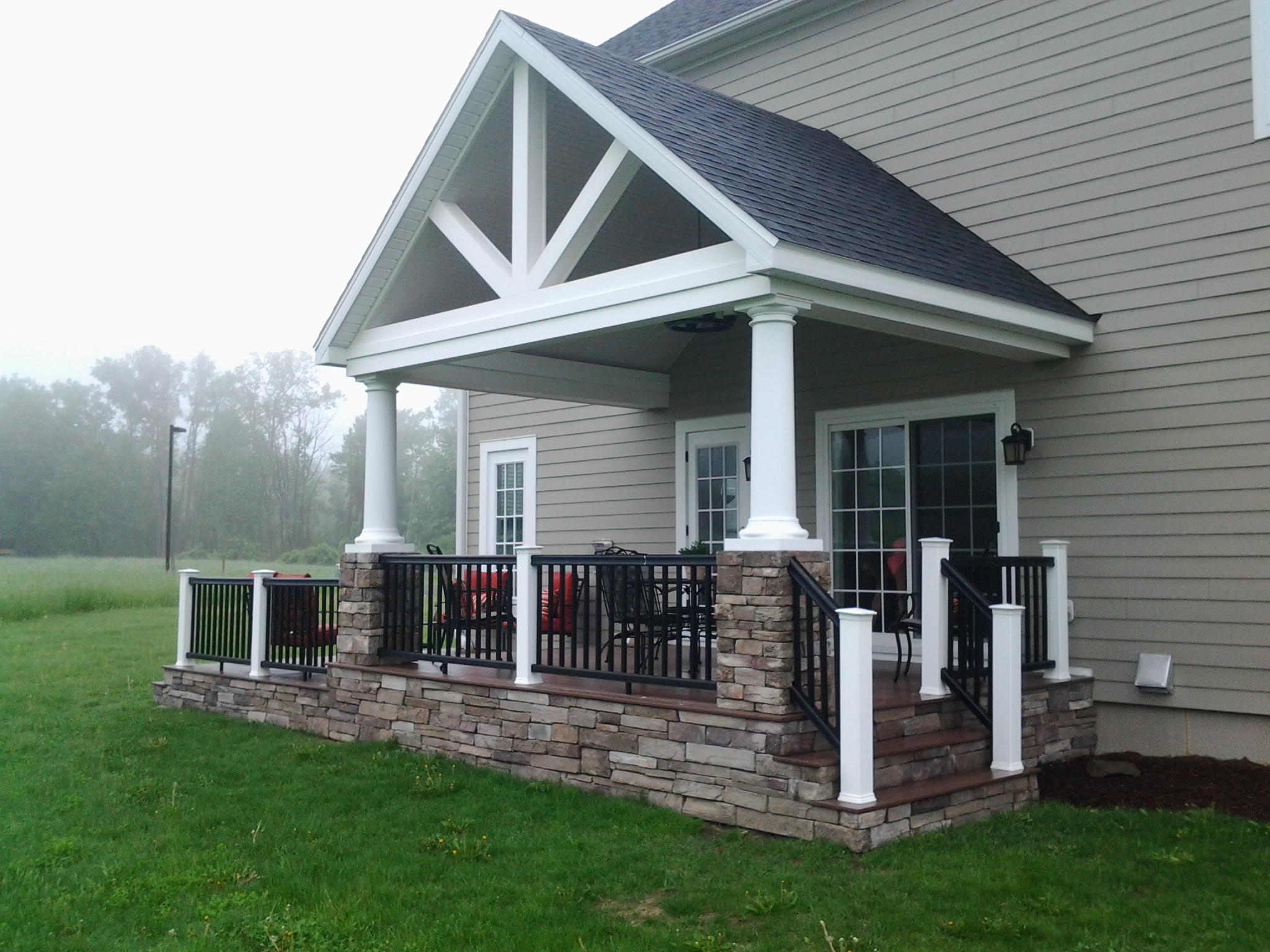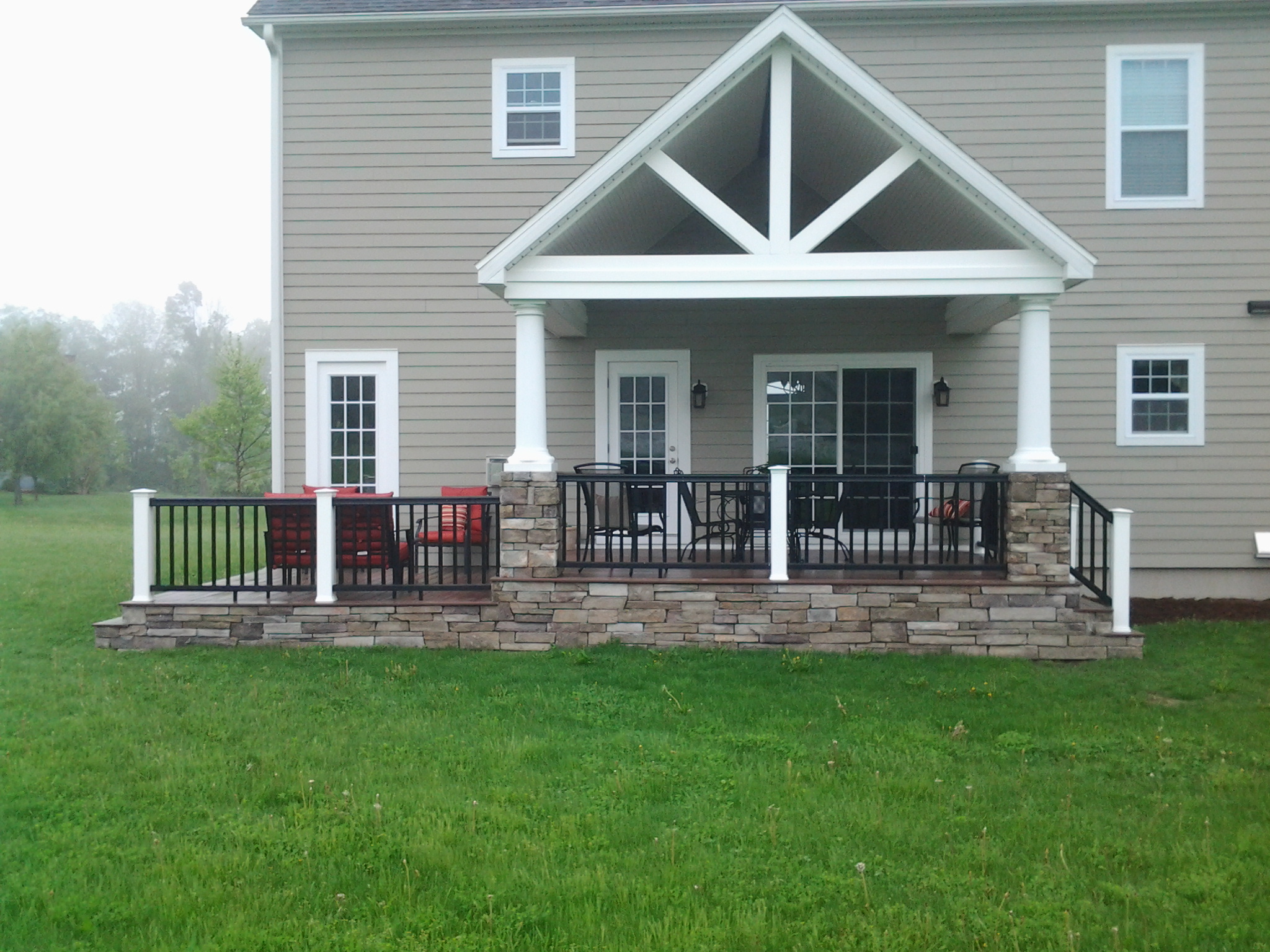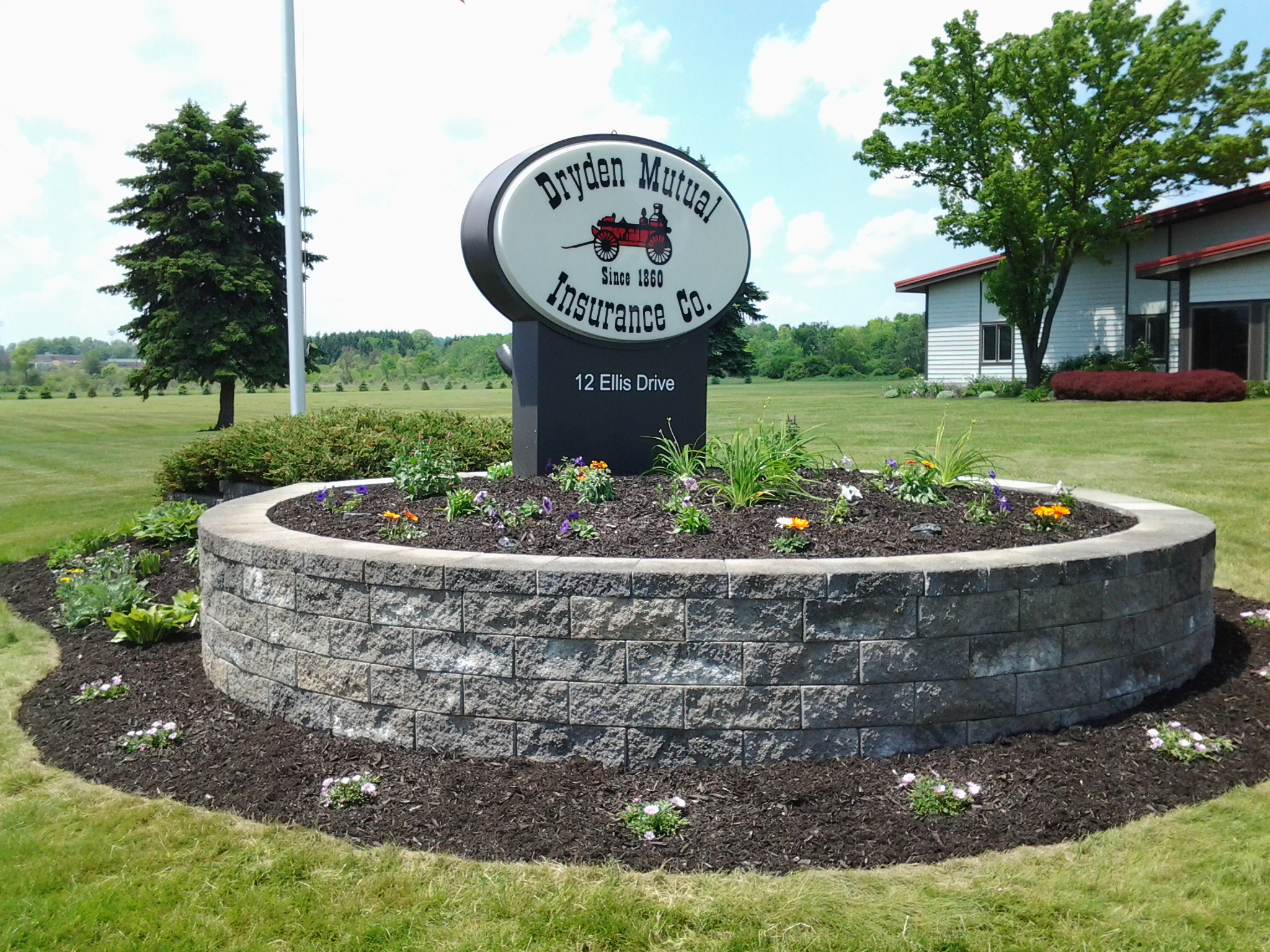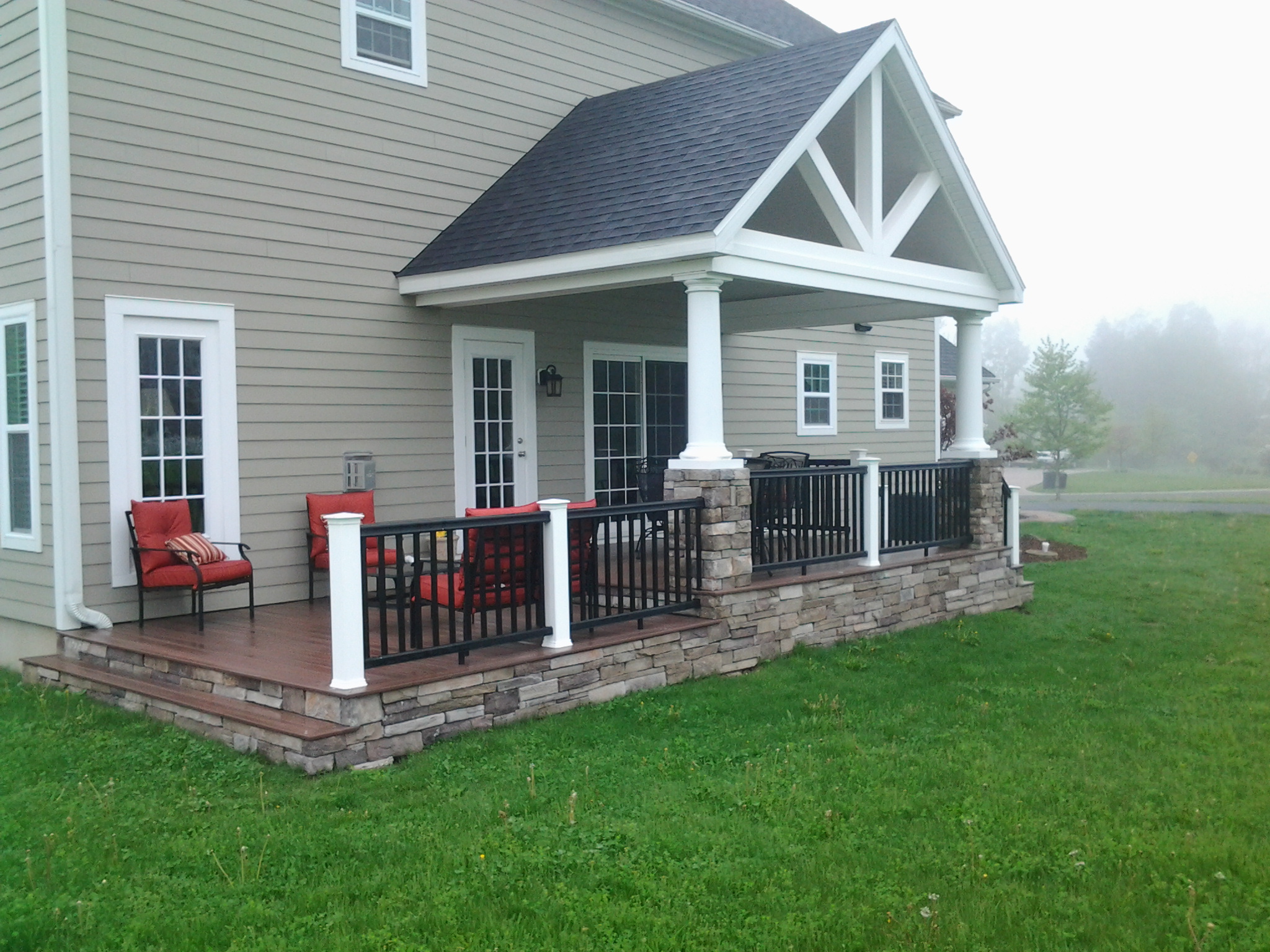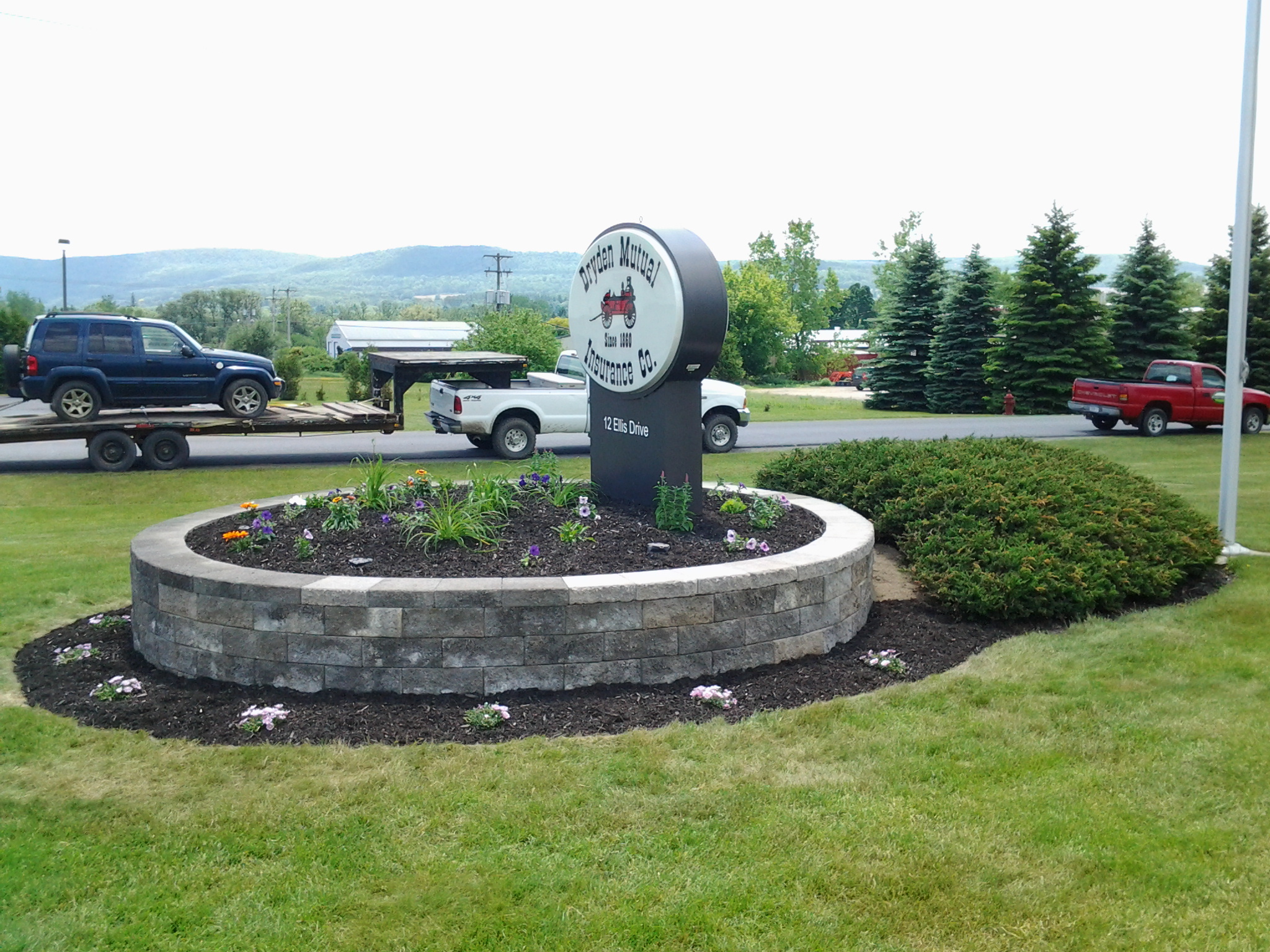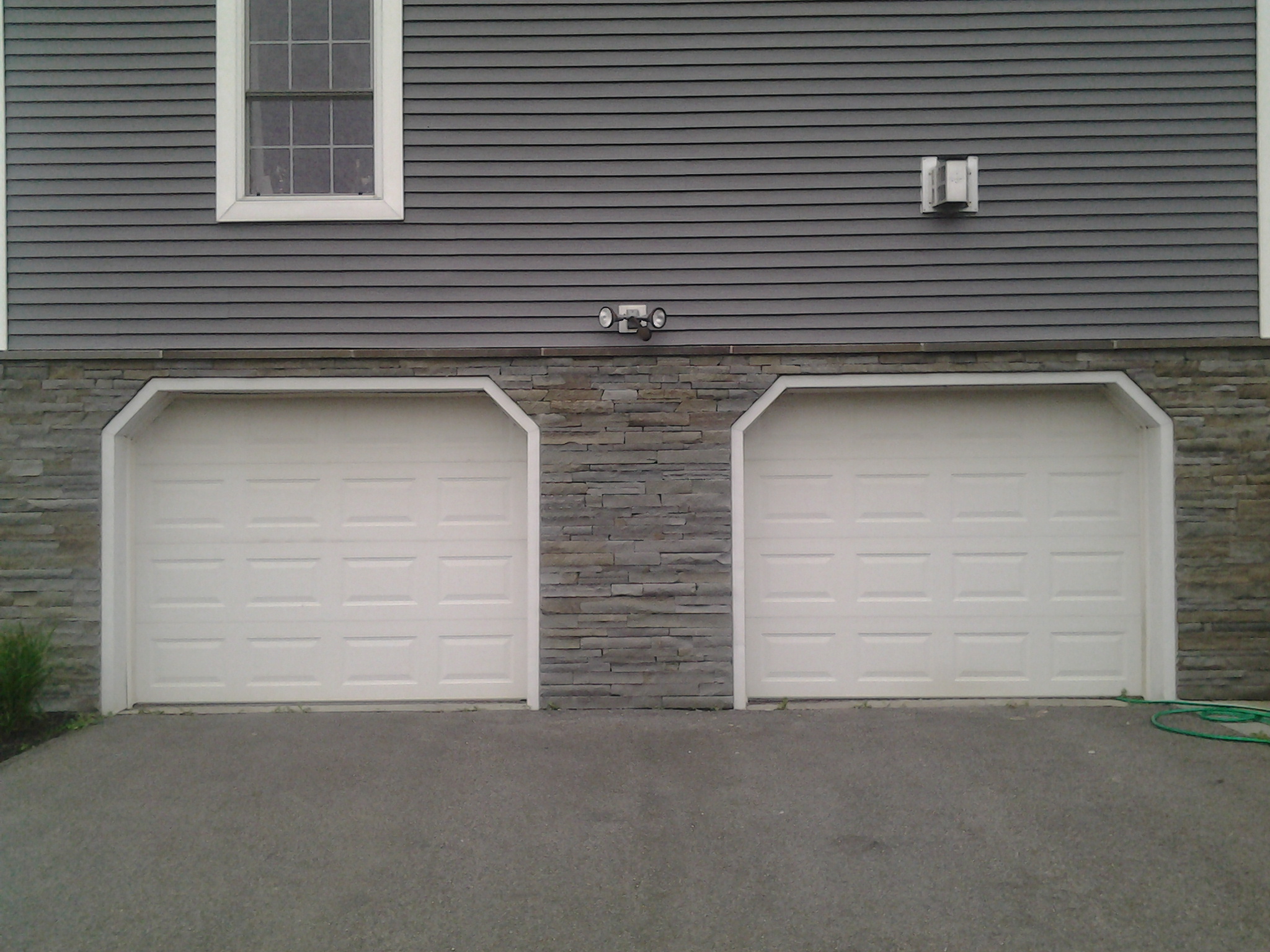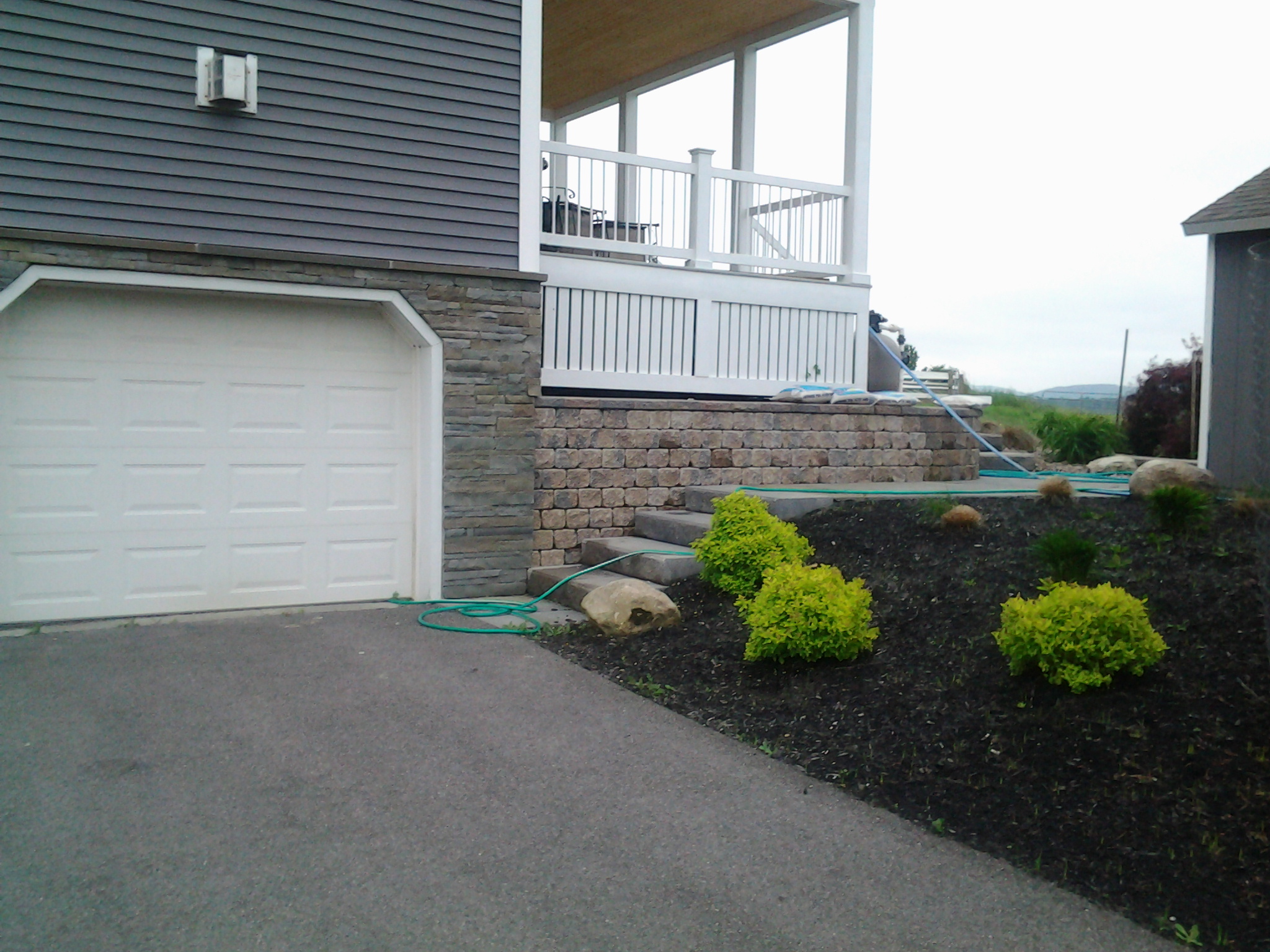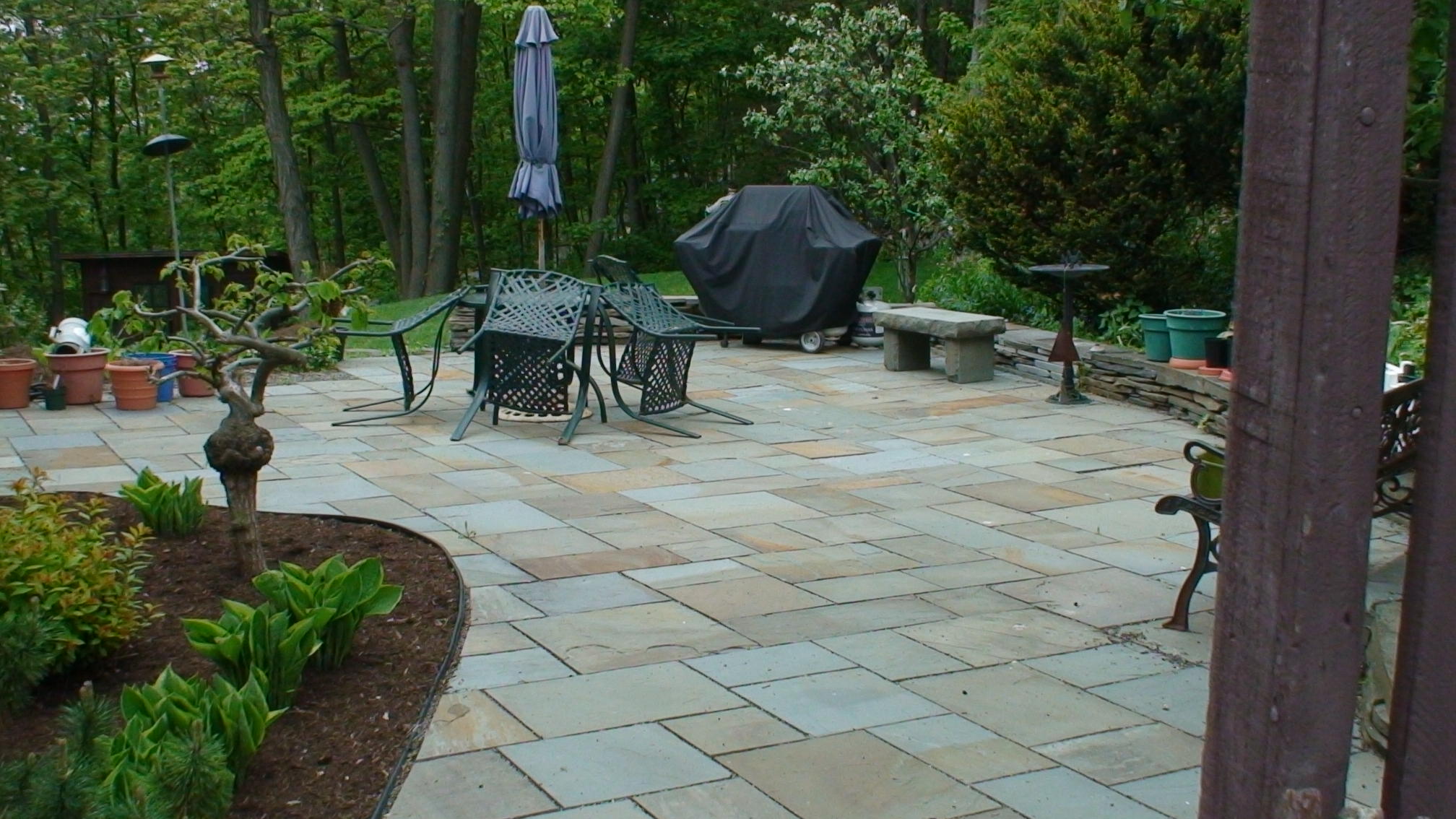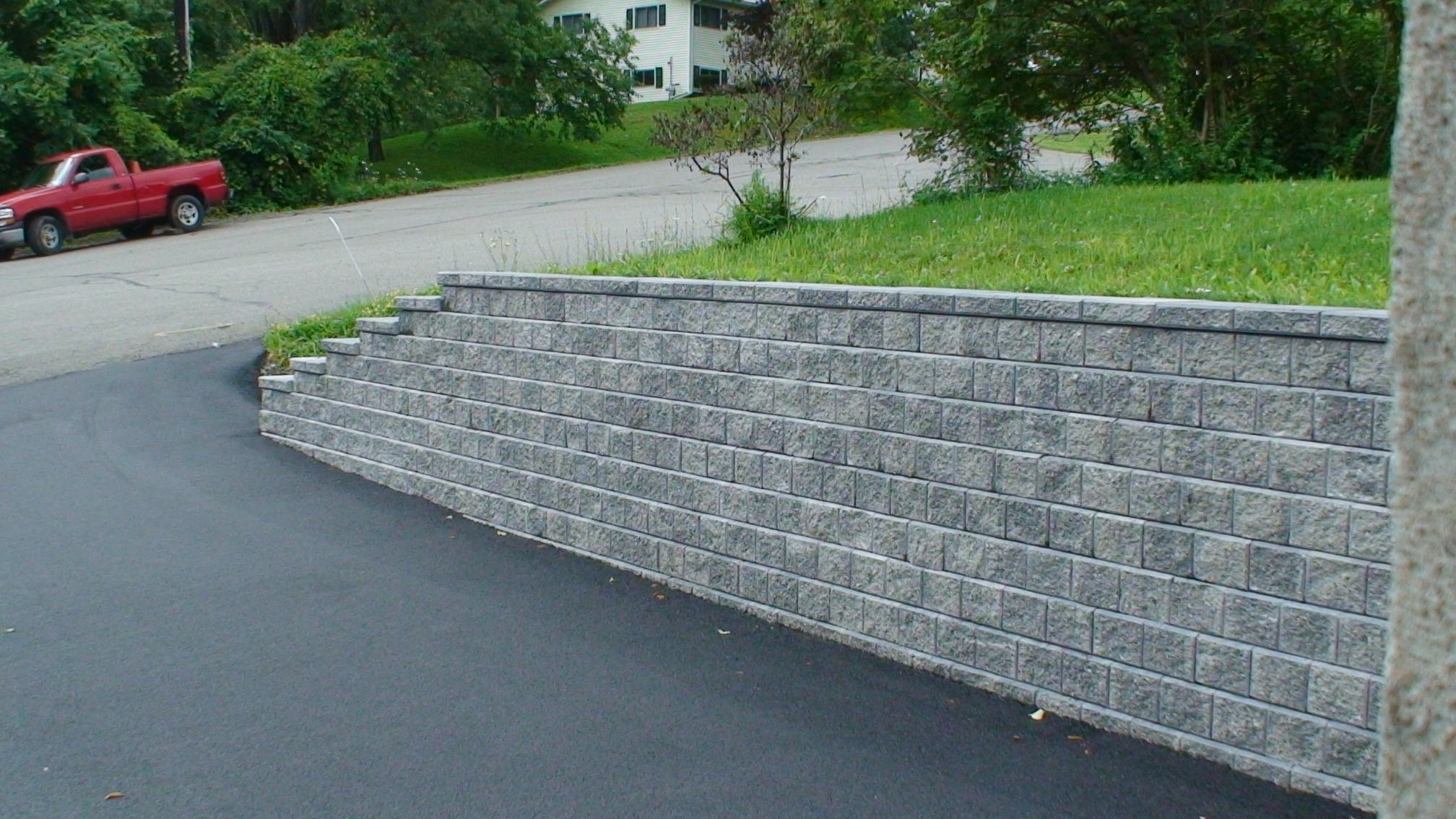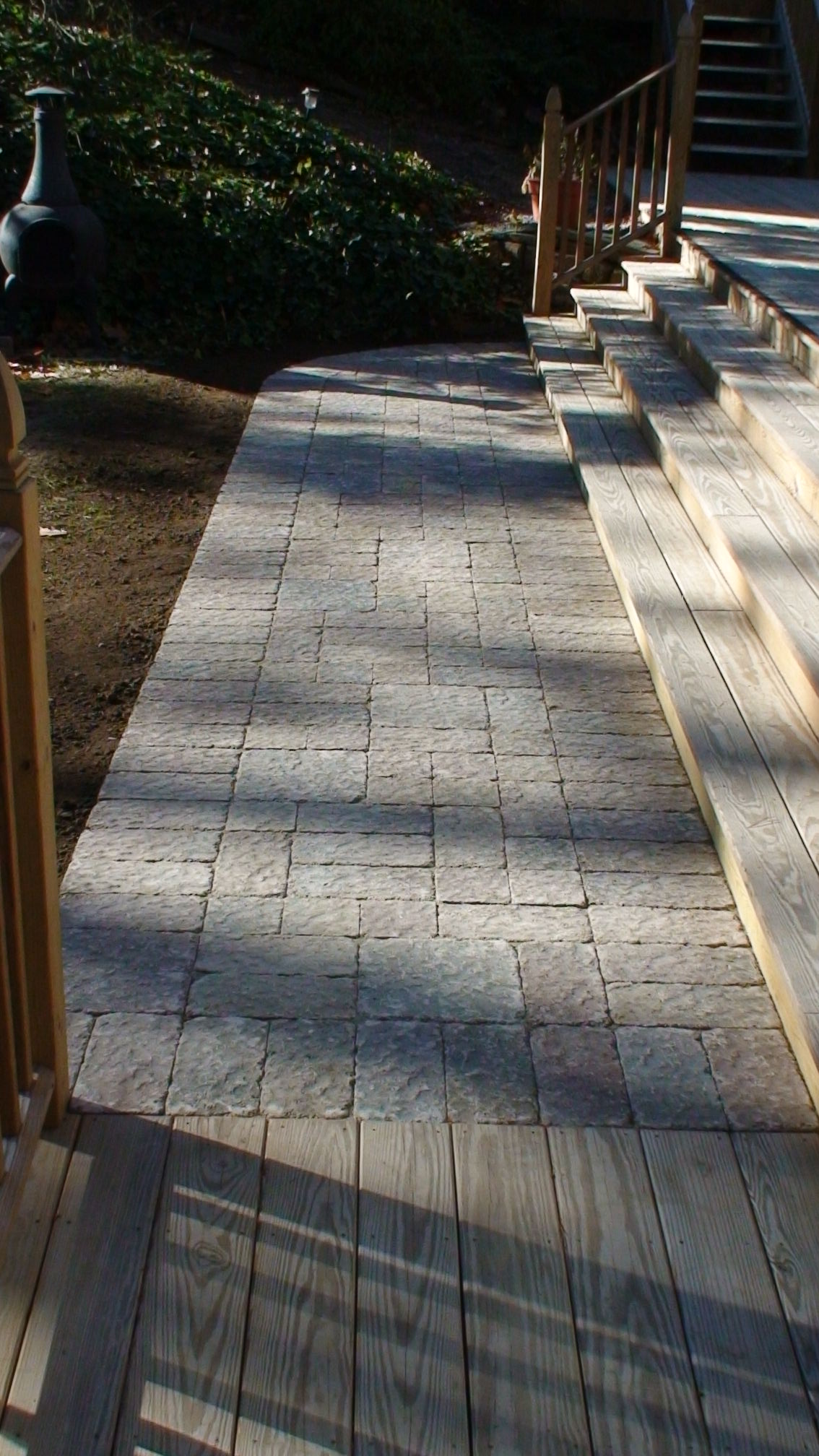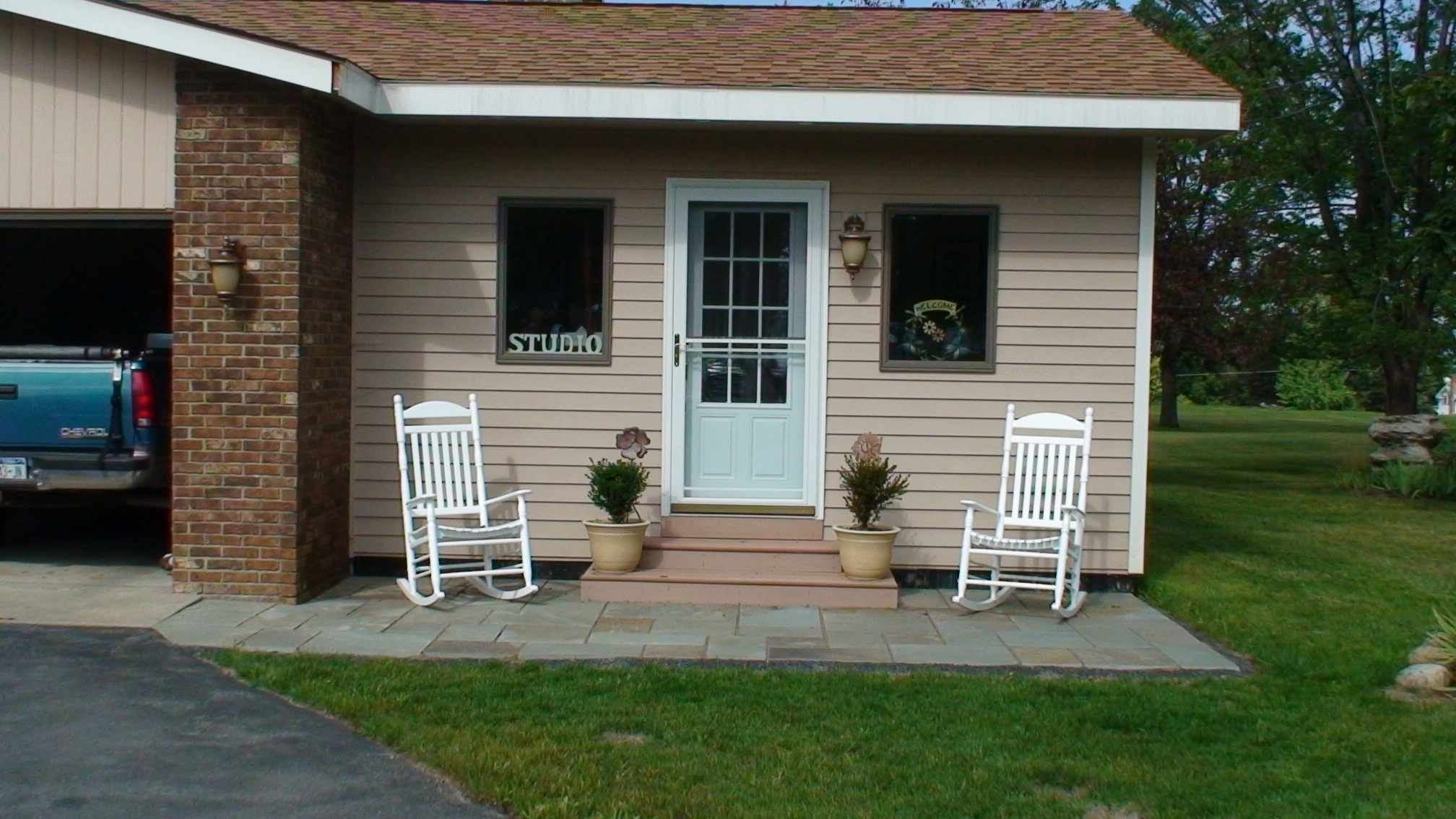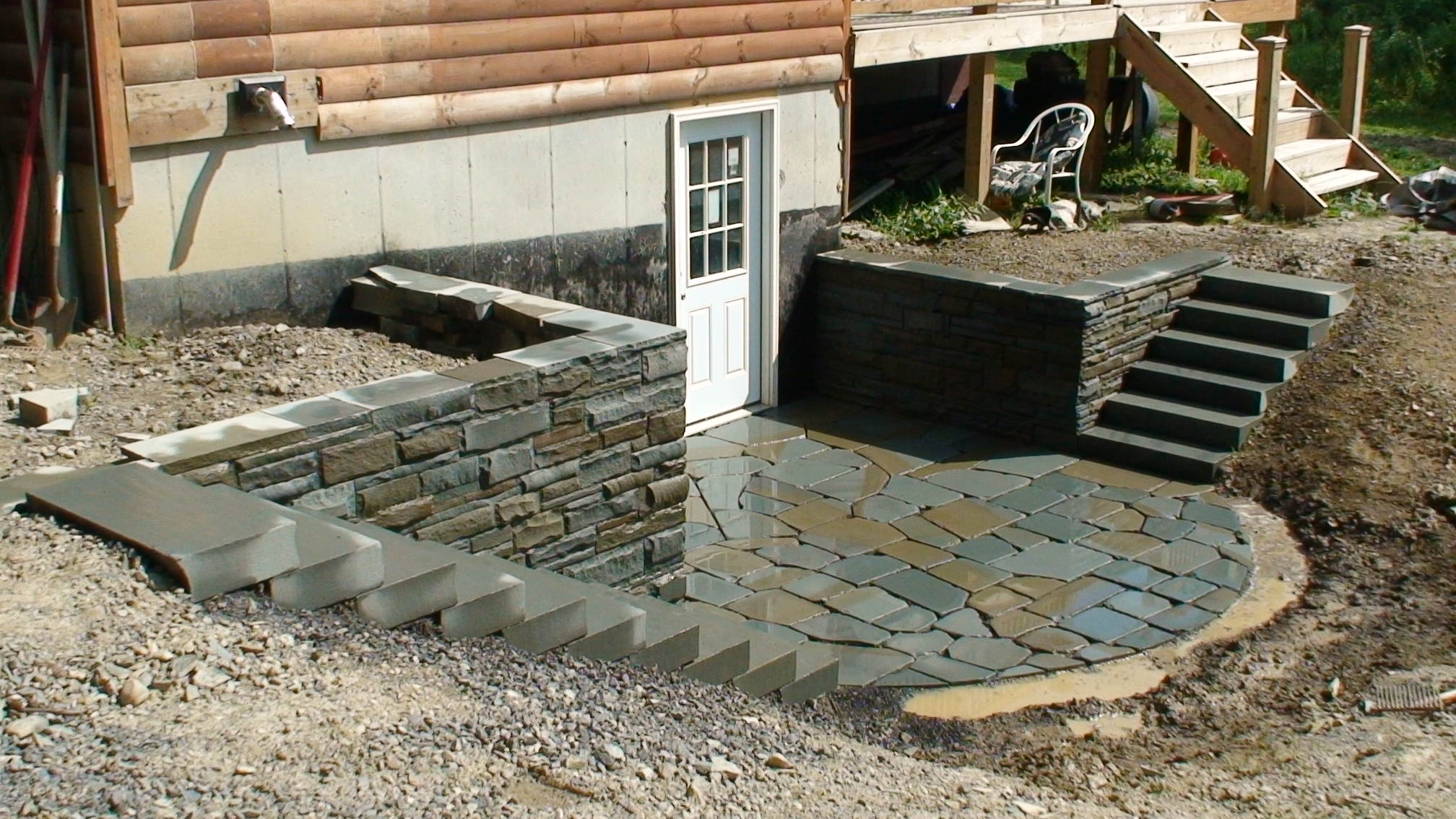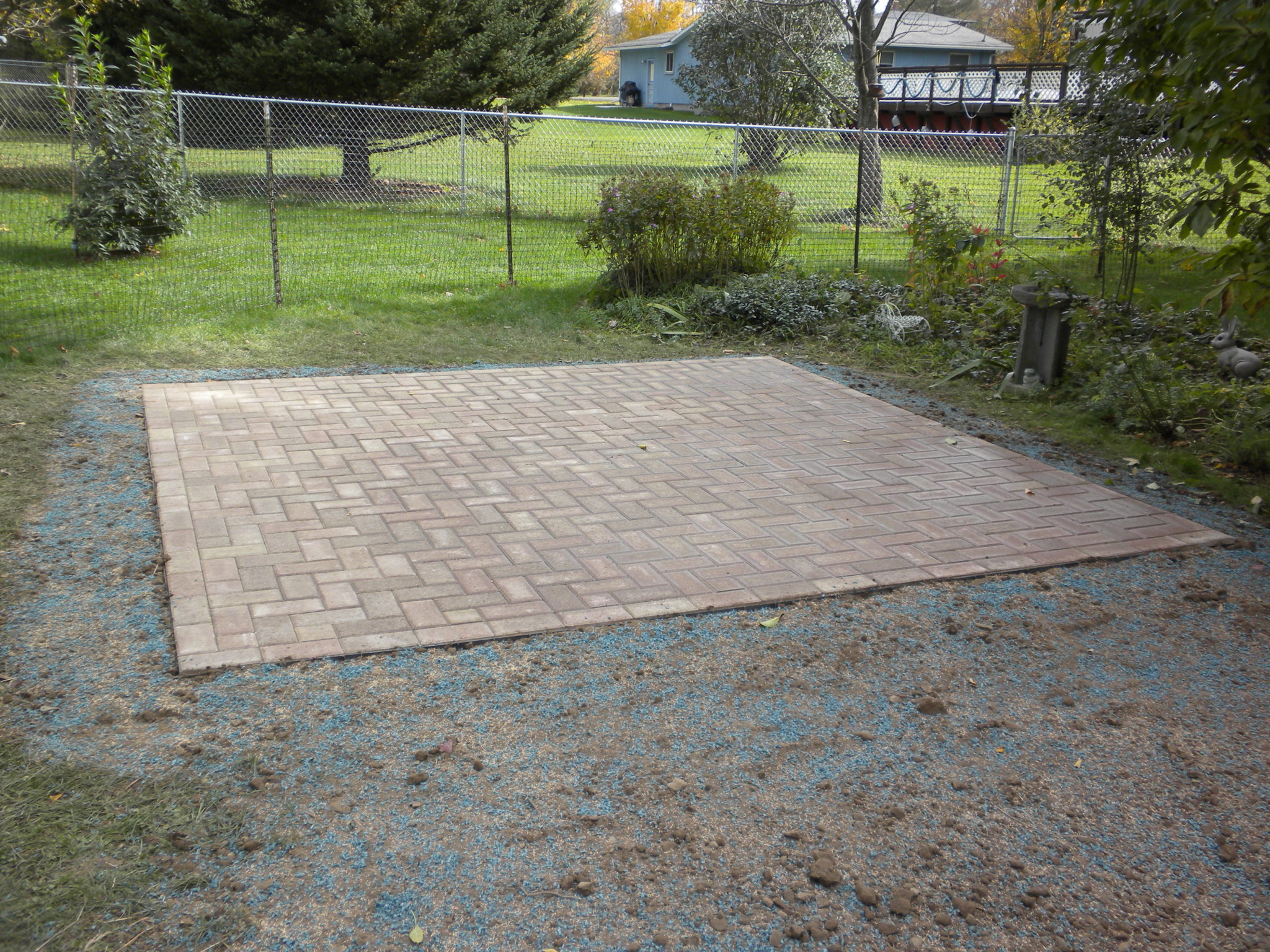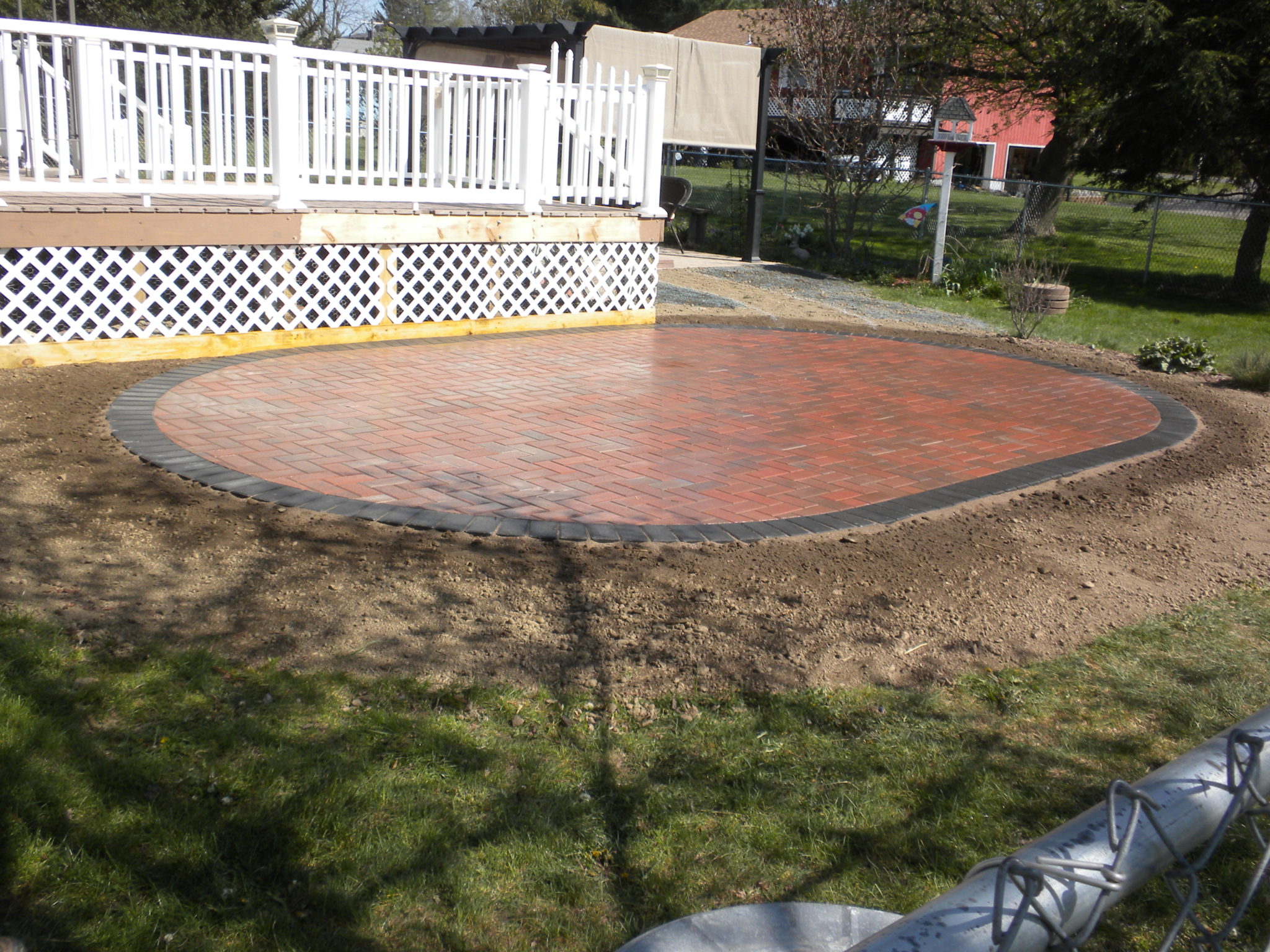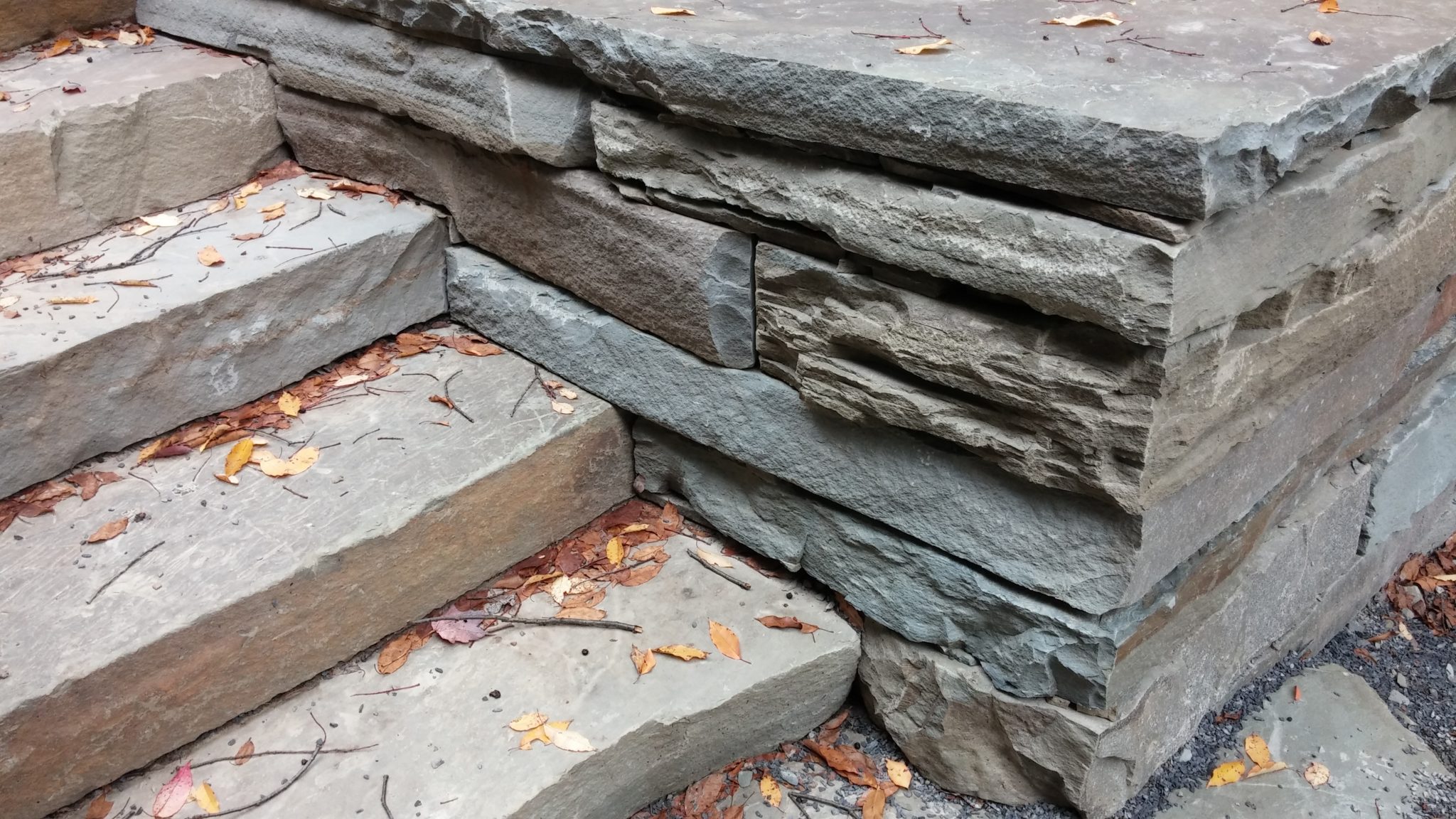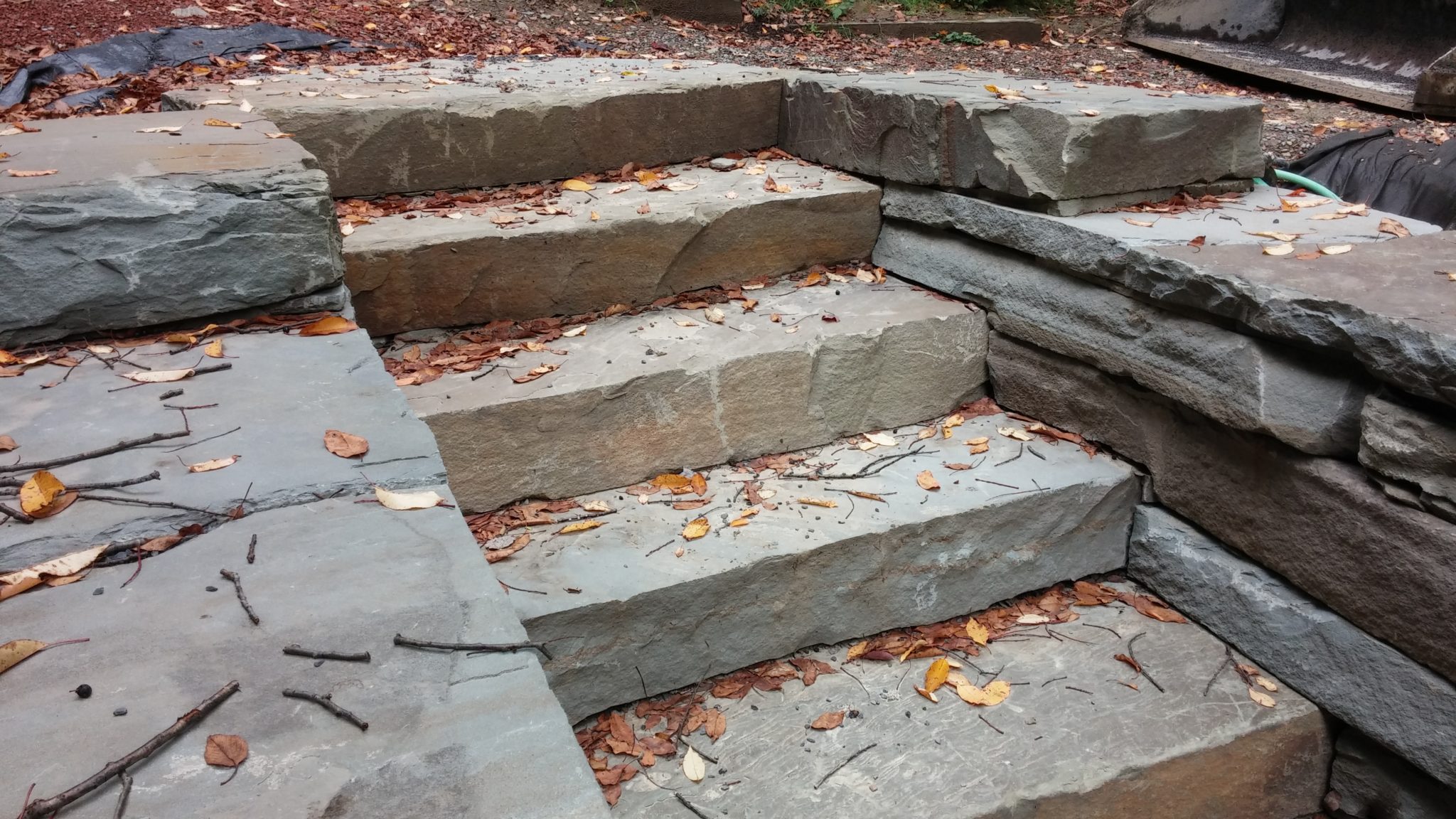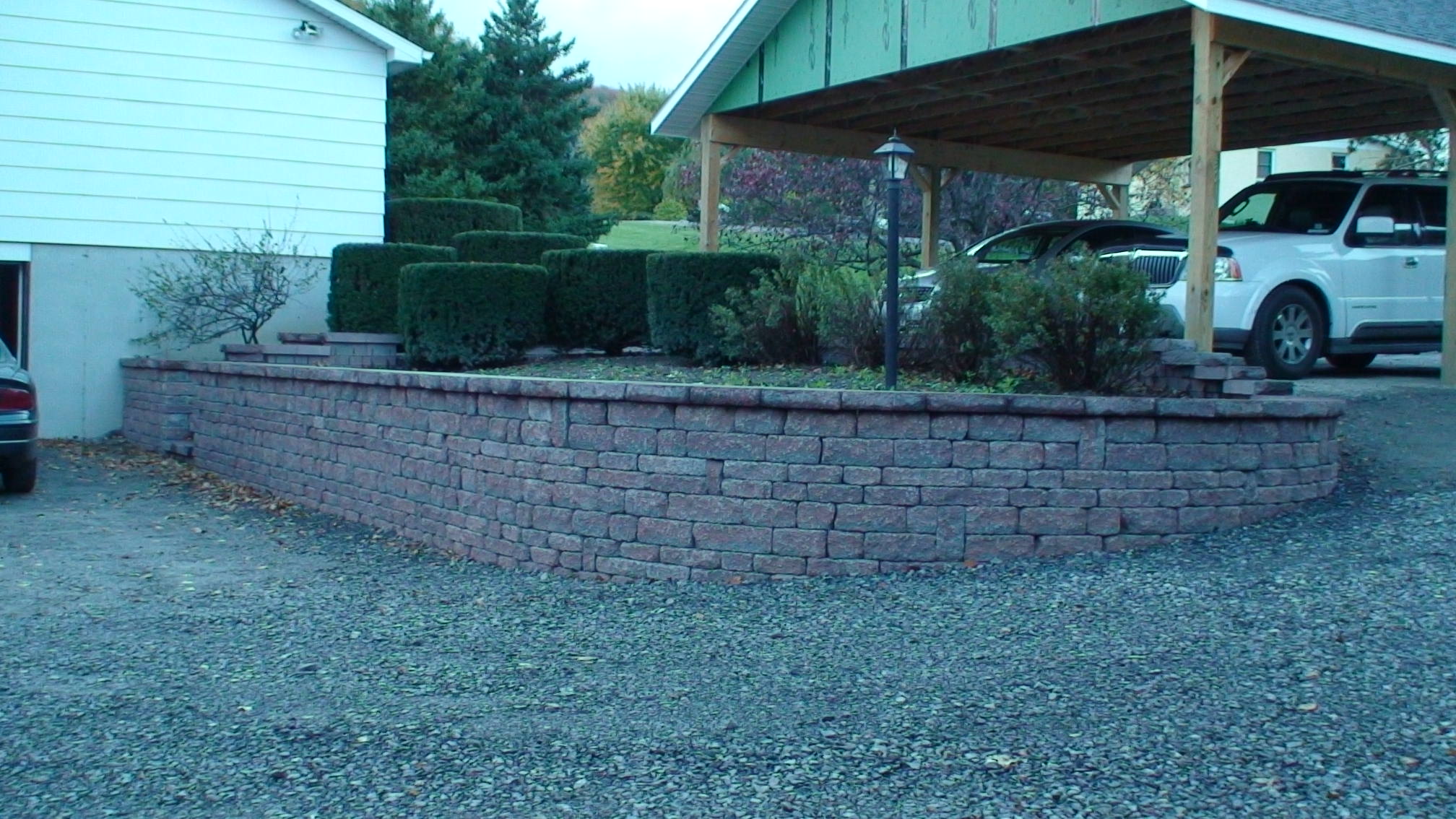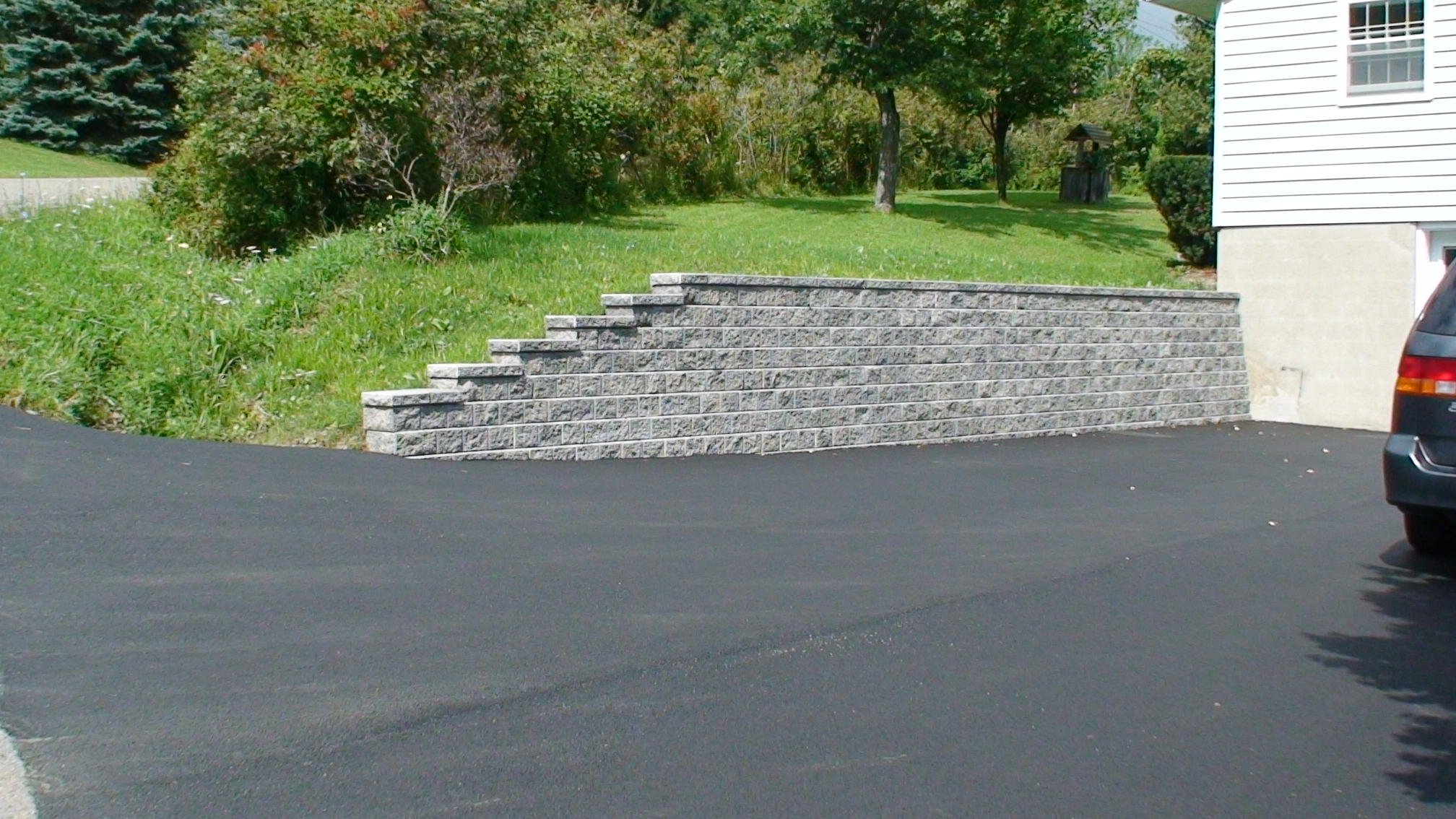 Hardscaping
We offer an array of hardscaping services including but not limited to: walkways, patios, retaining and decorative walls, steps and entry ways, fire pits and outdoor kitchens.
We offer a variety of material options for your project: natural stone, concrete pavers, segmental retaining wall block and concrete.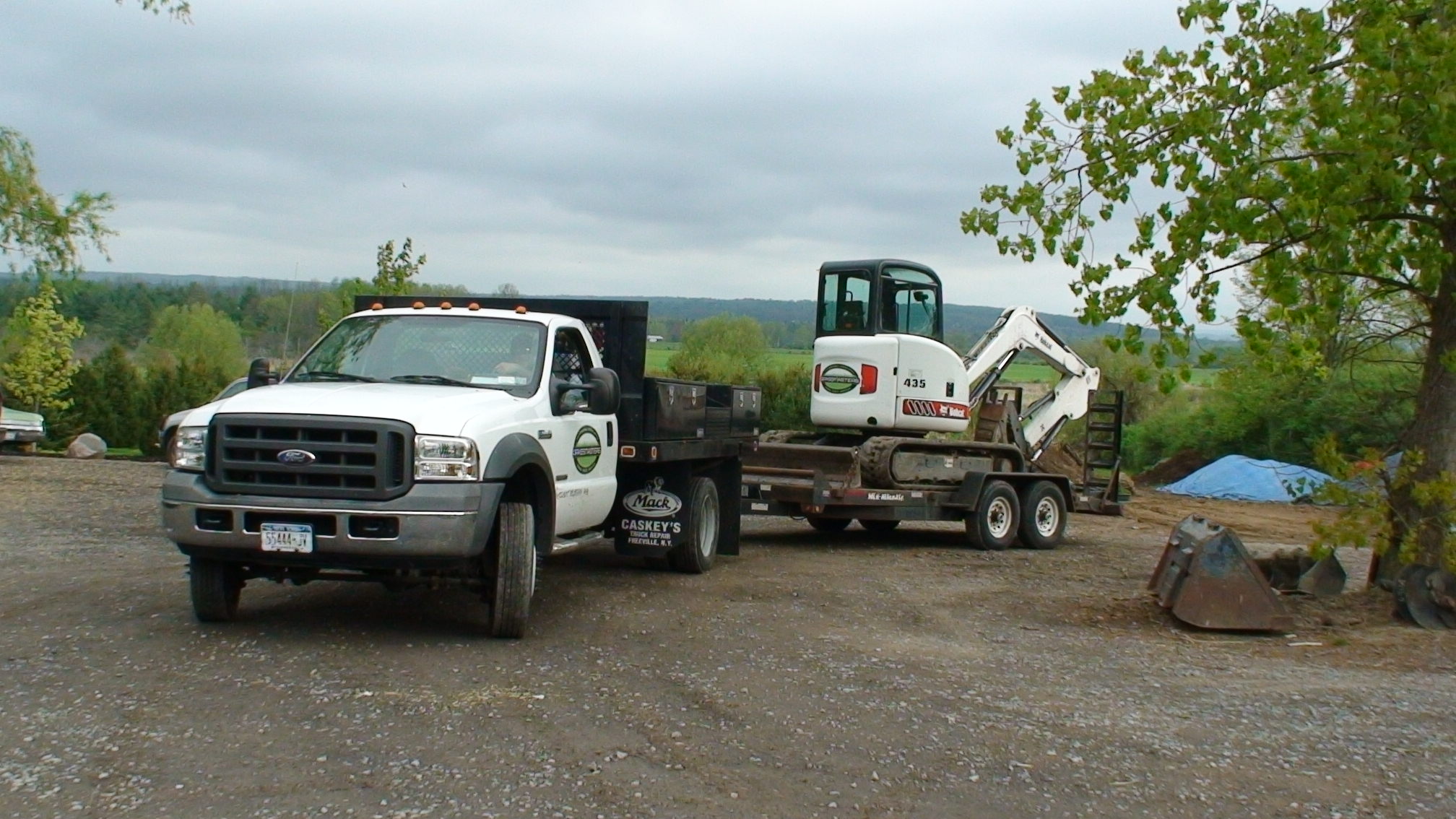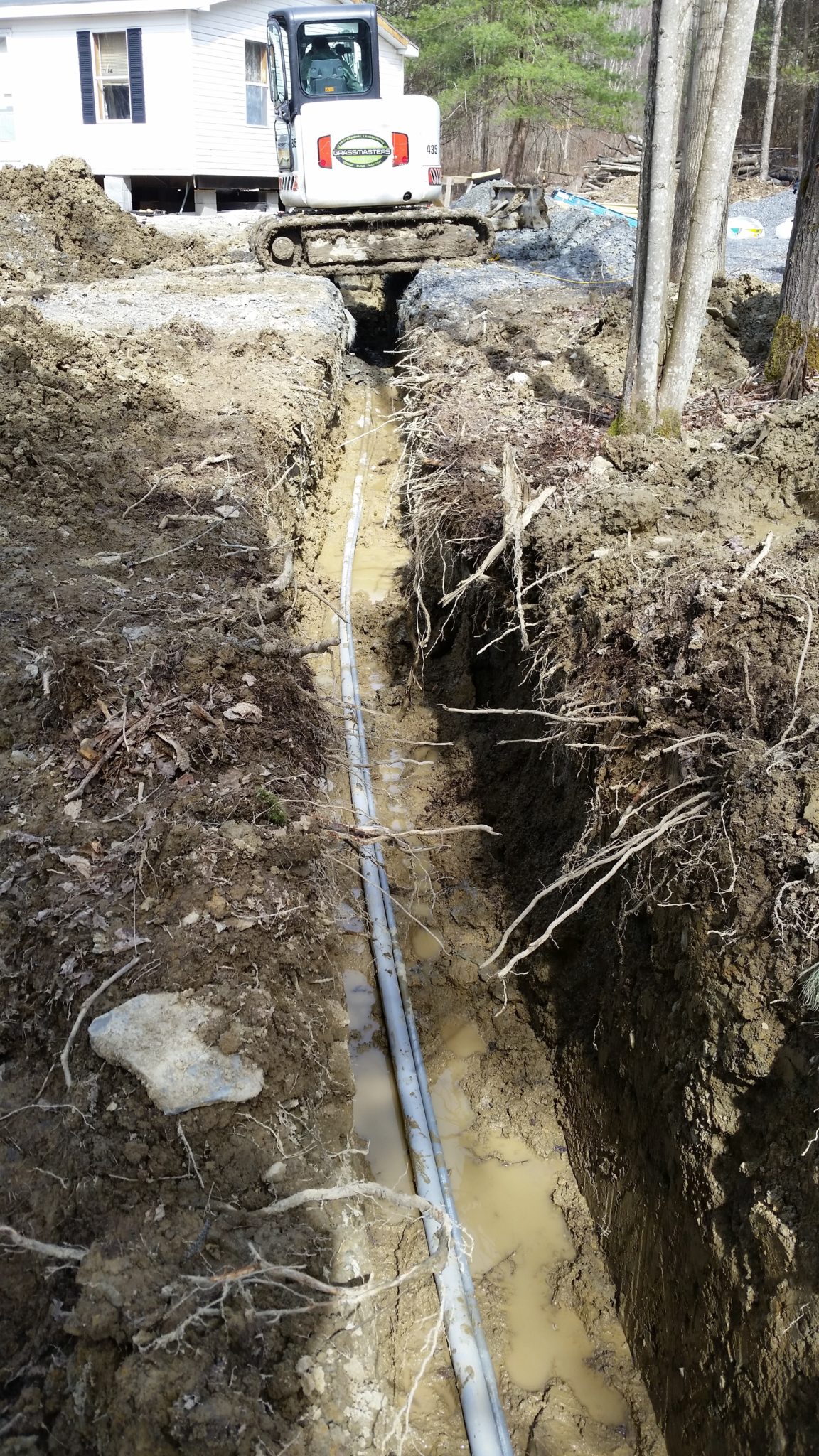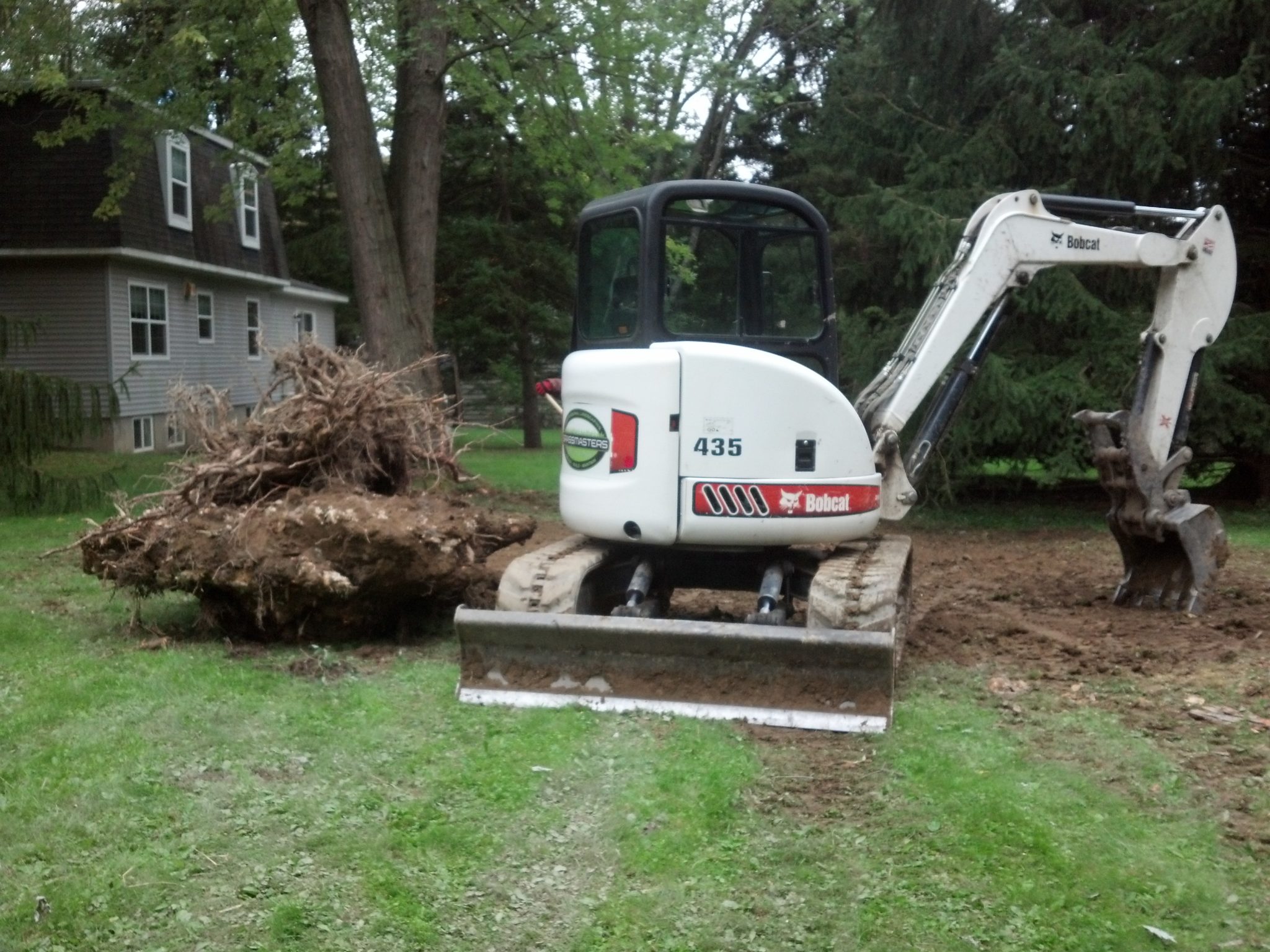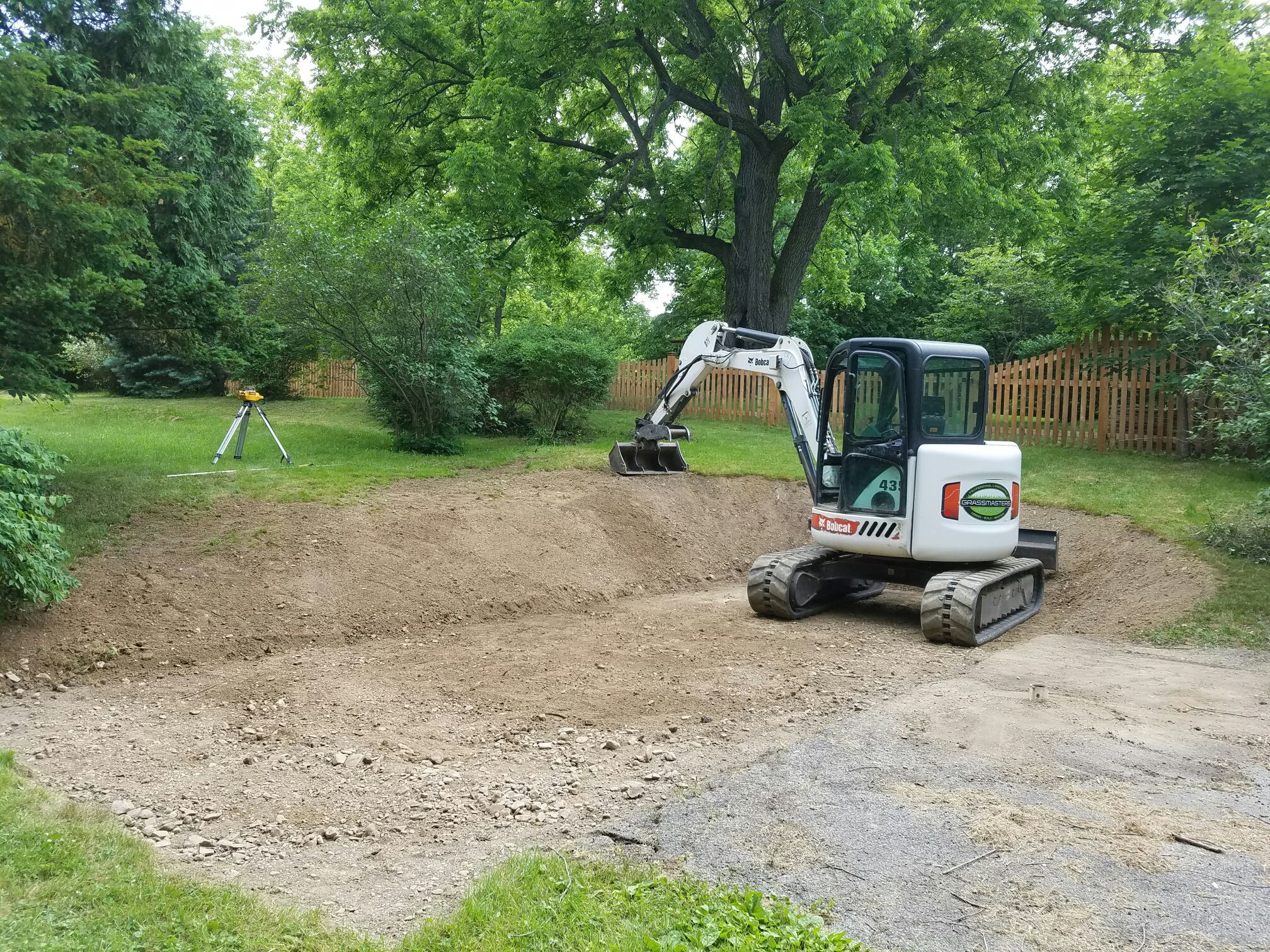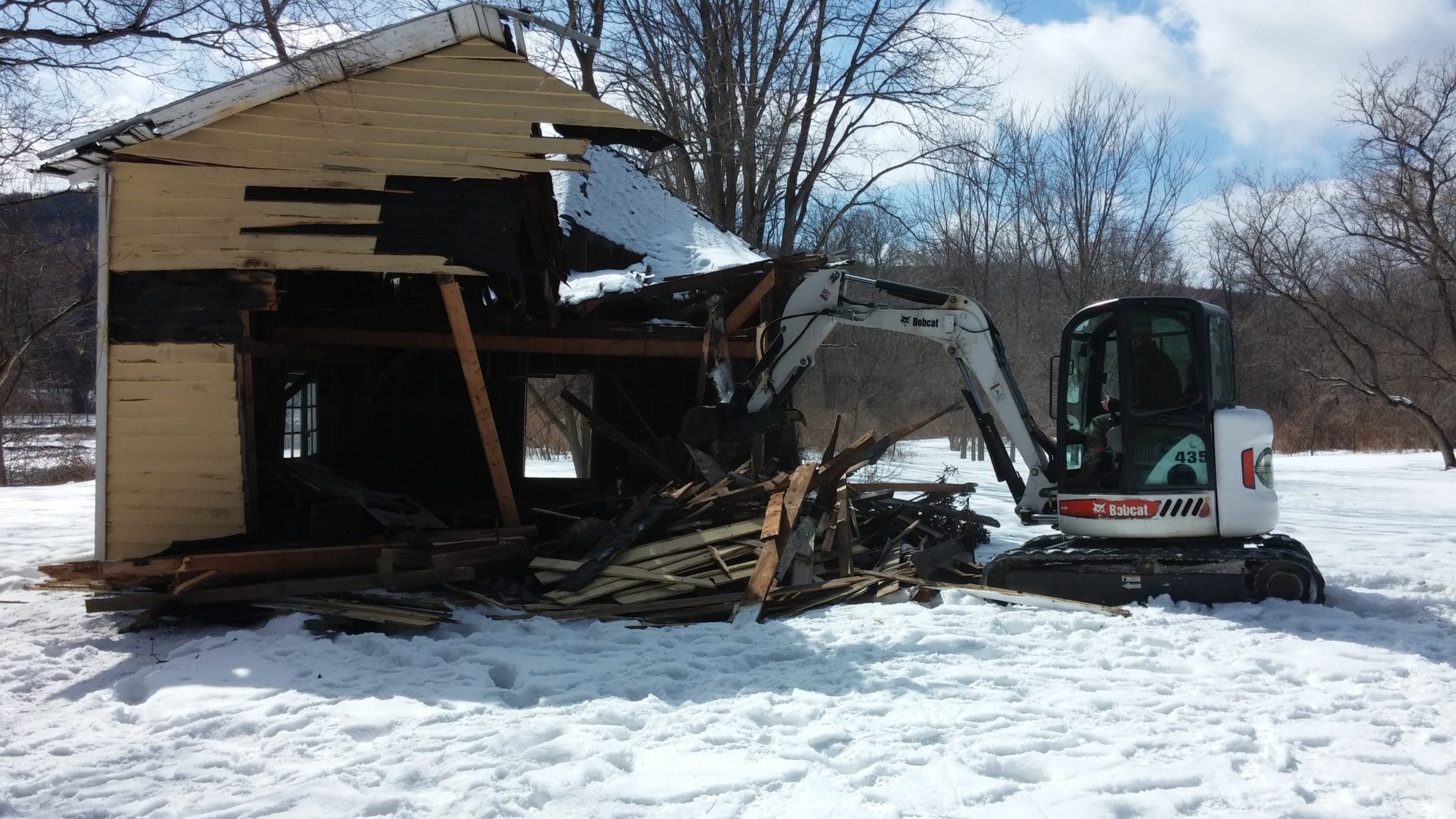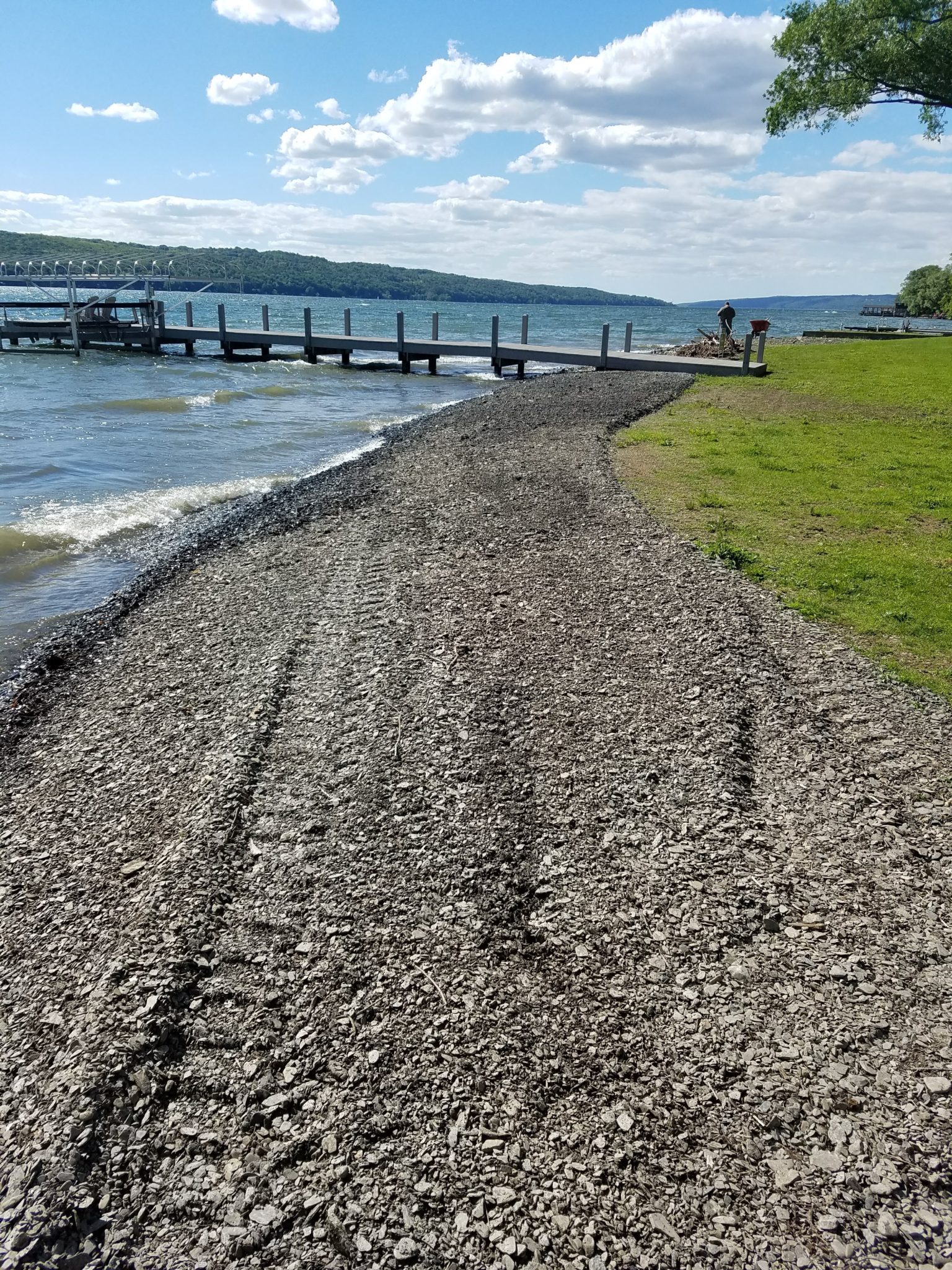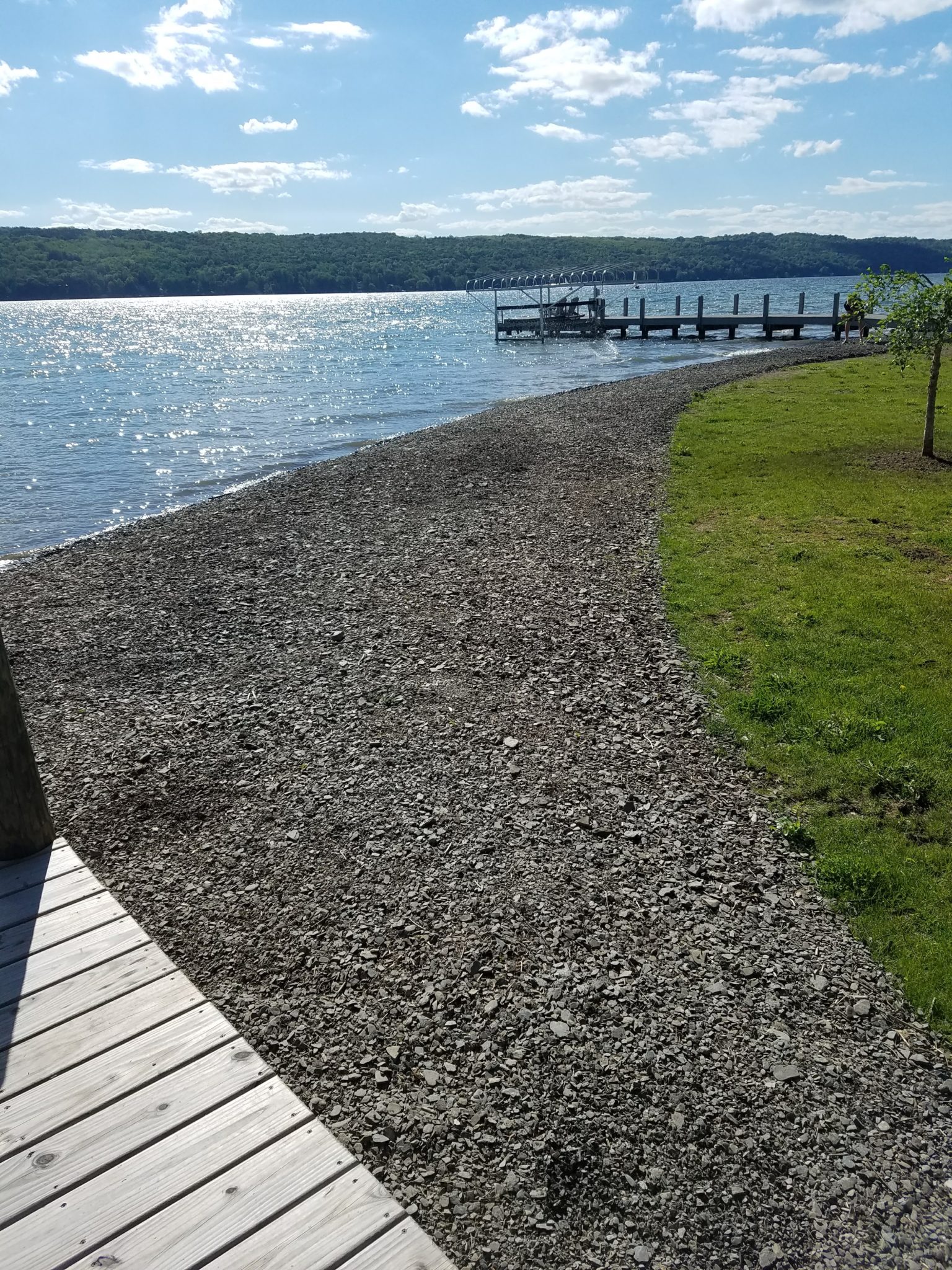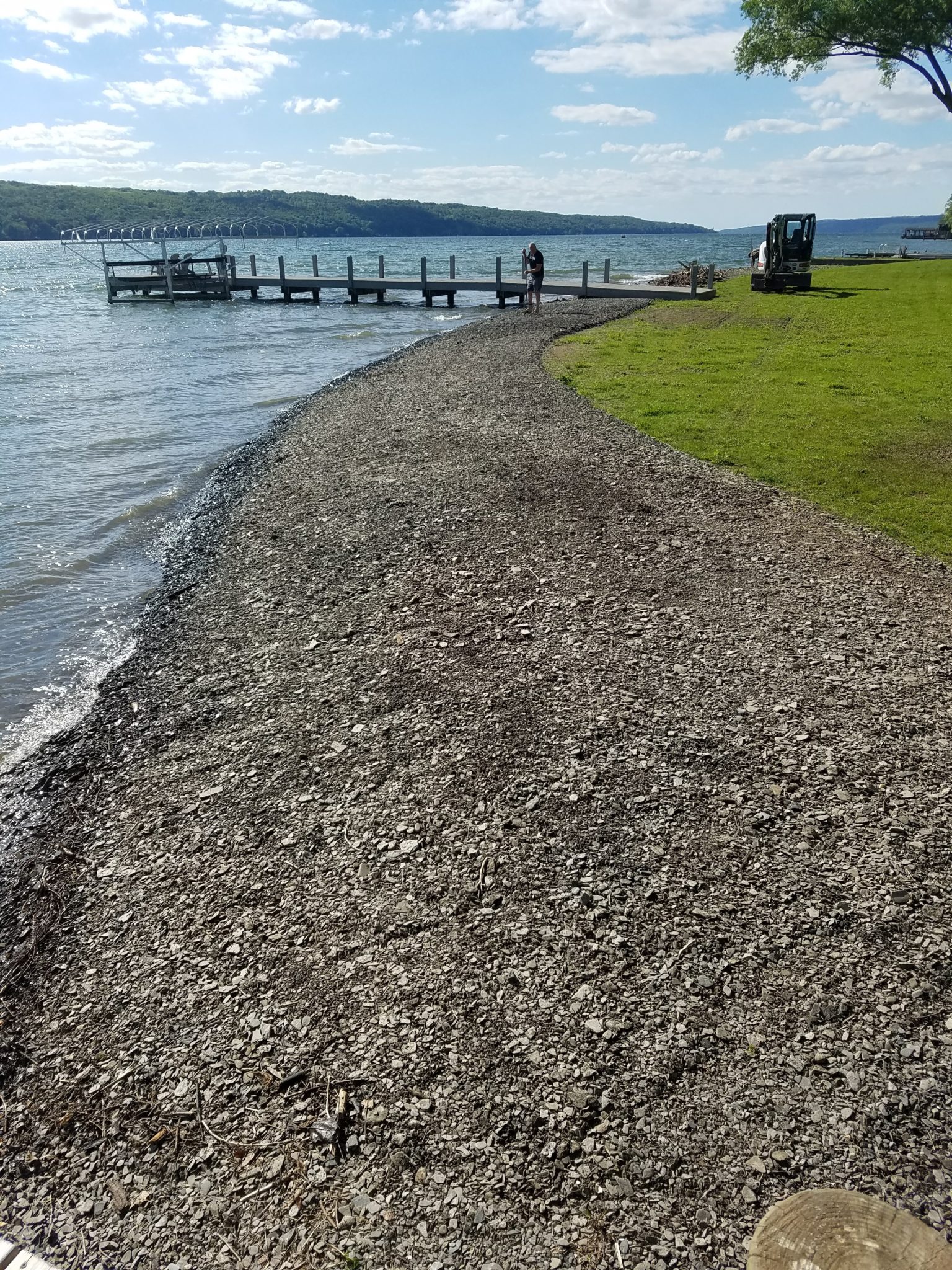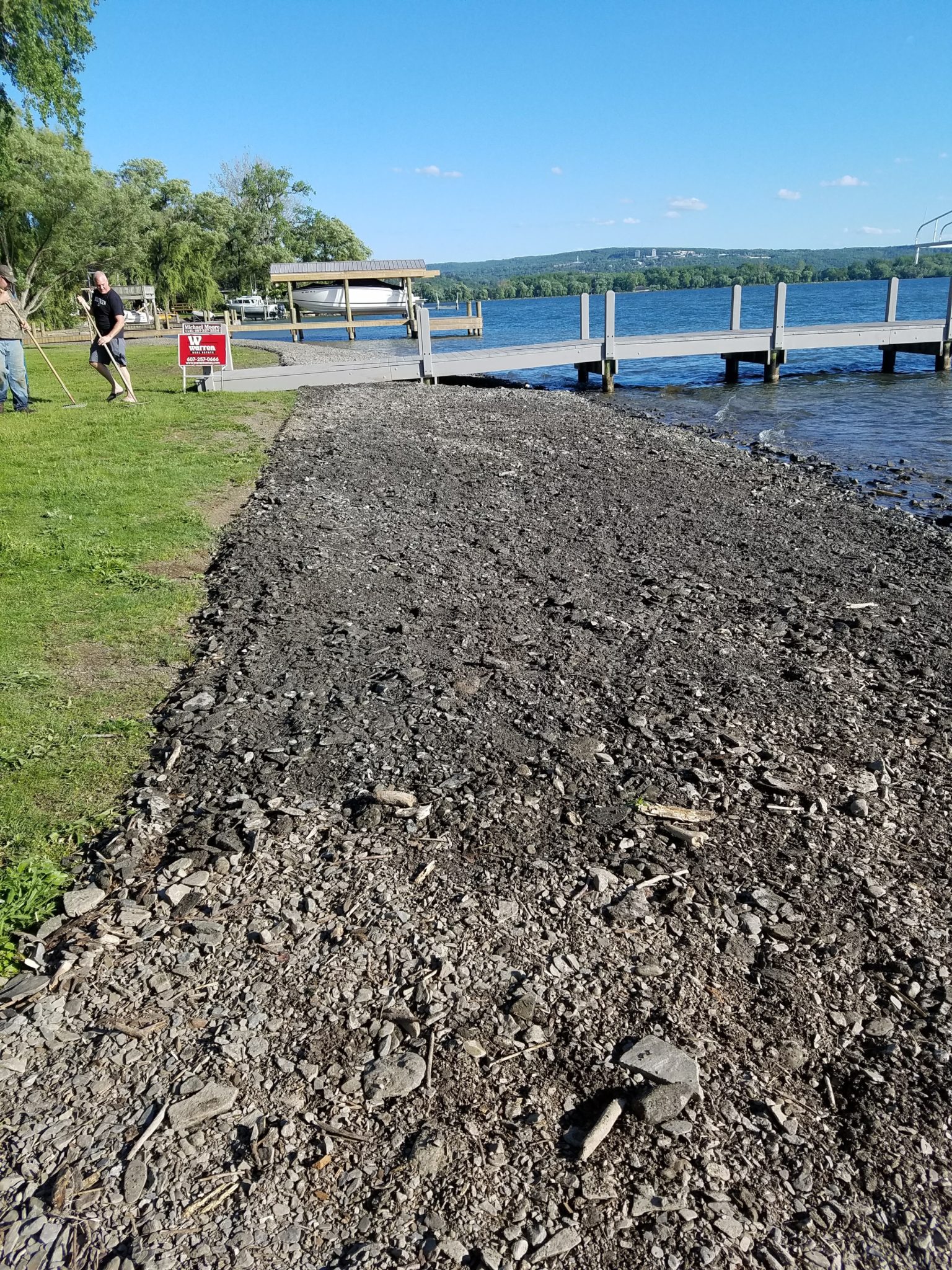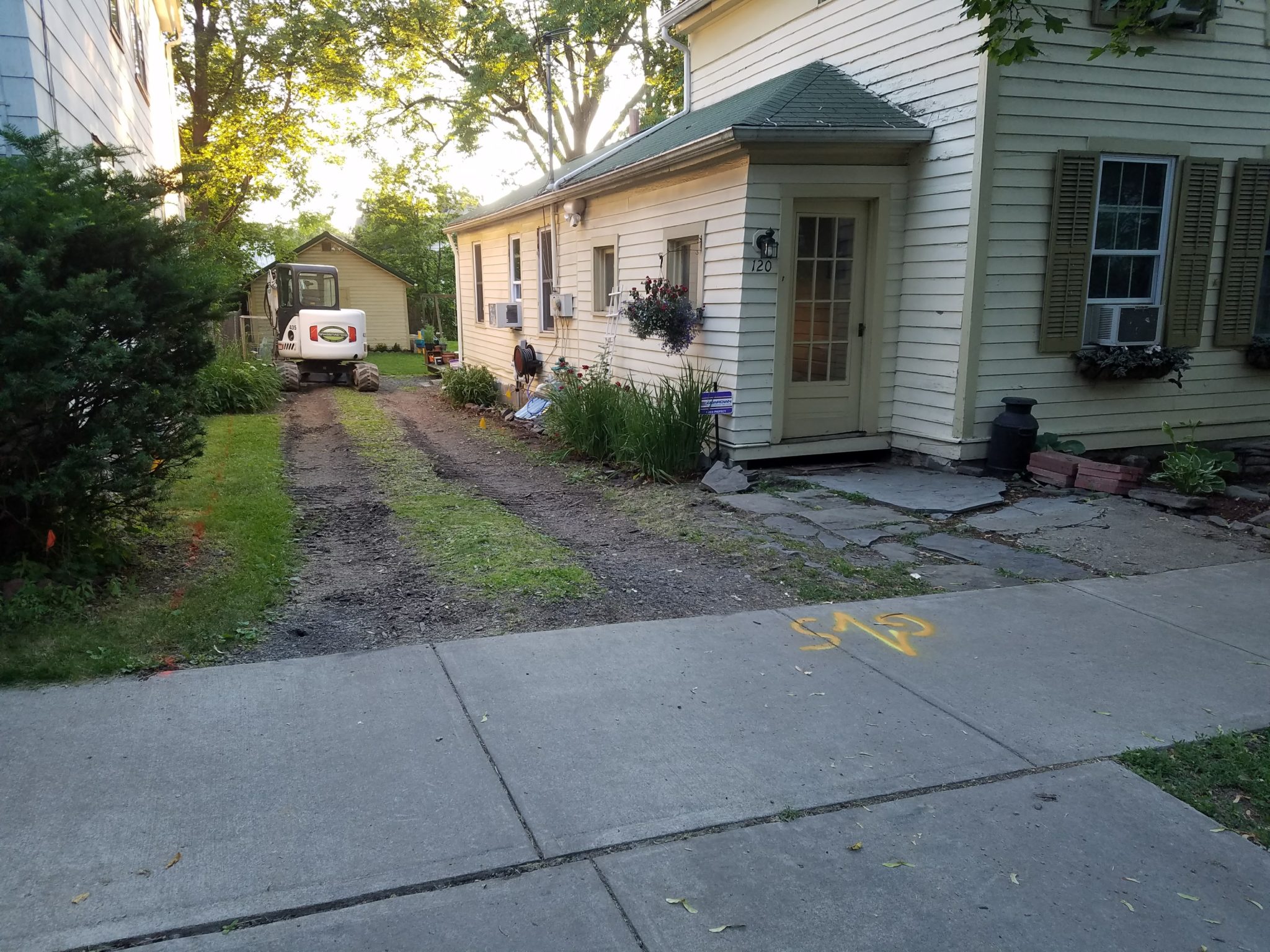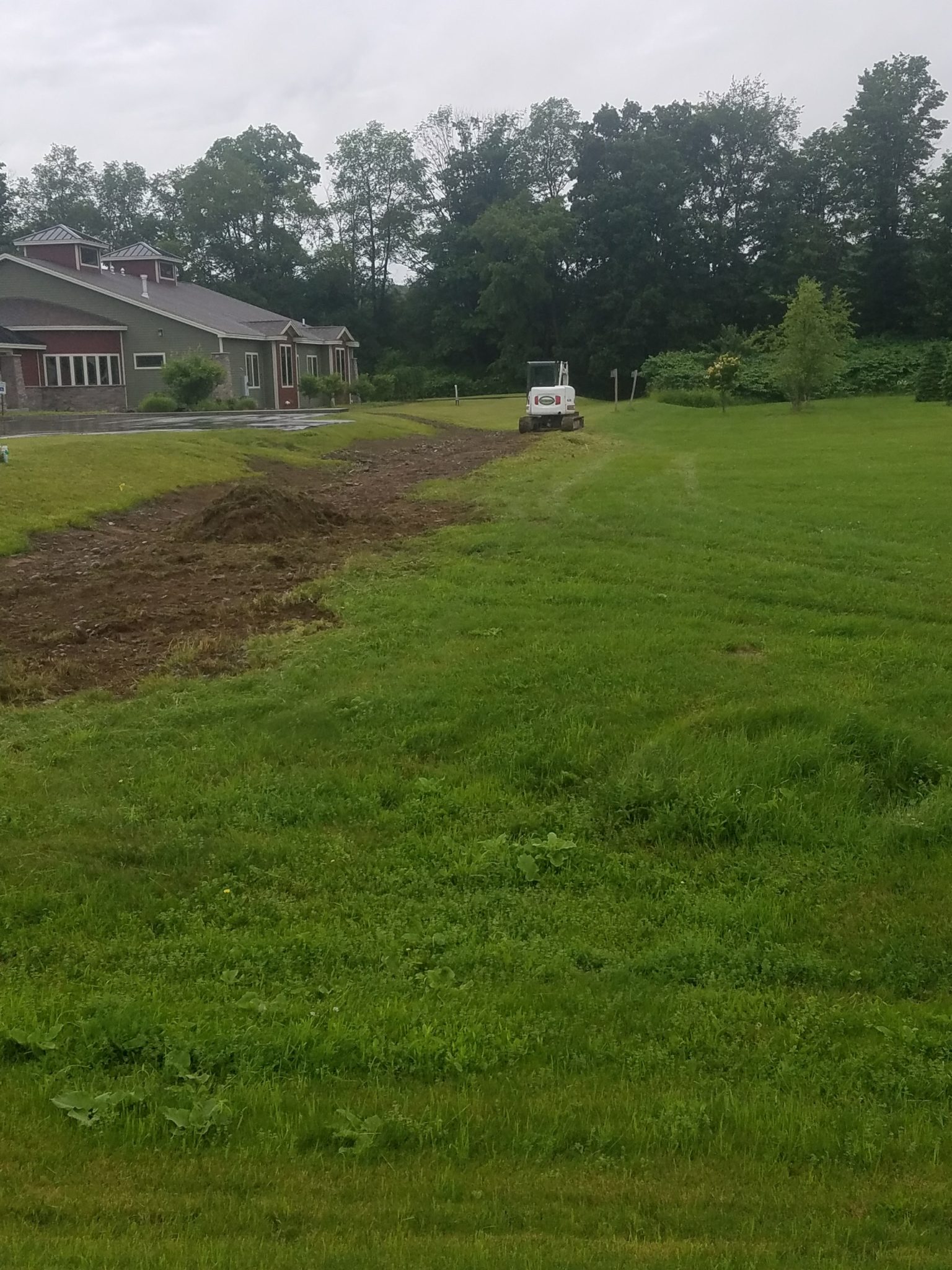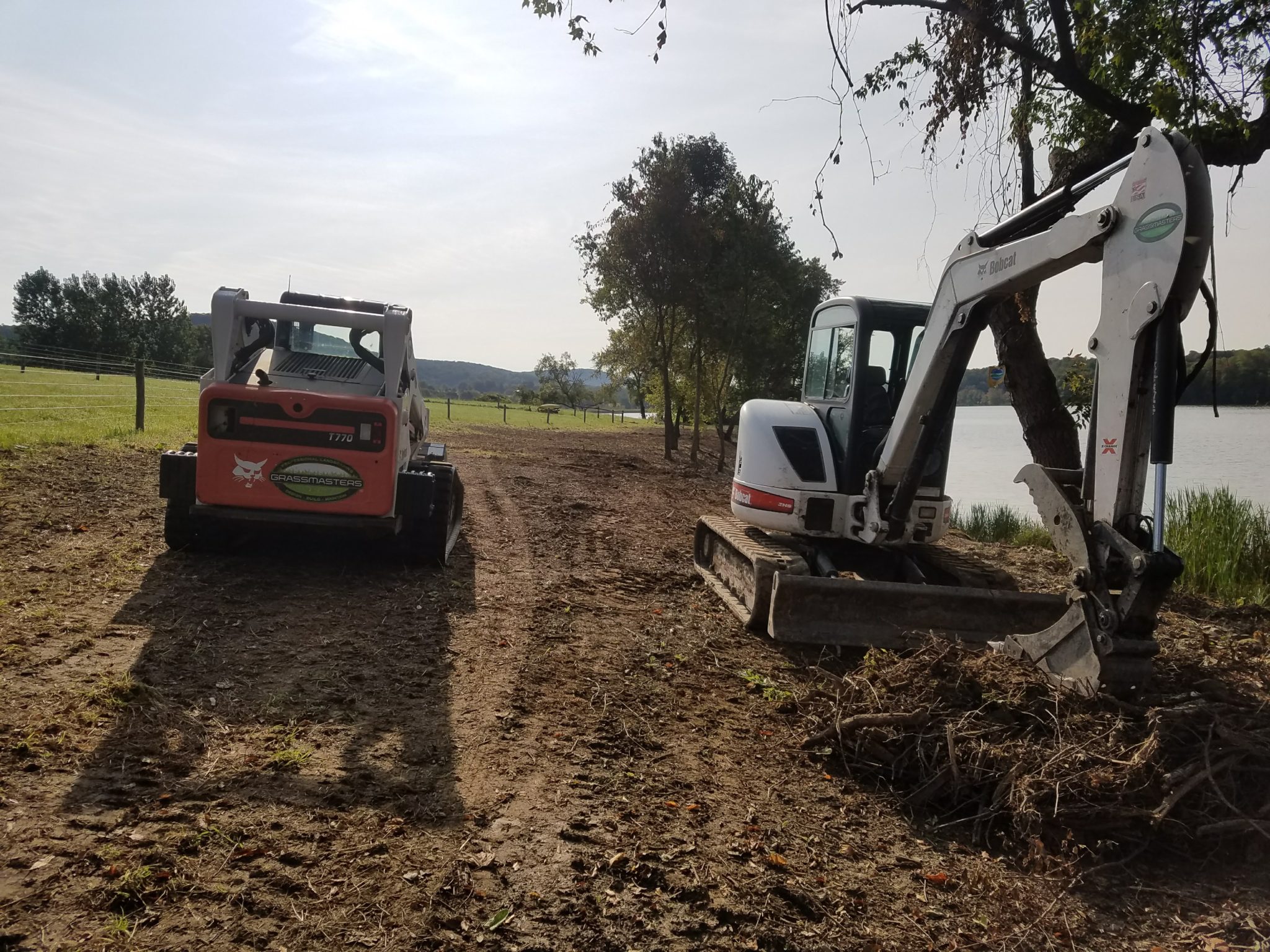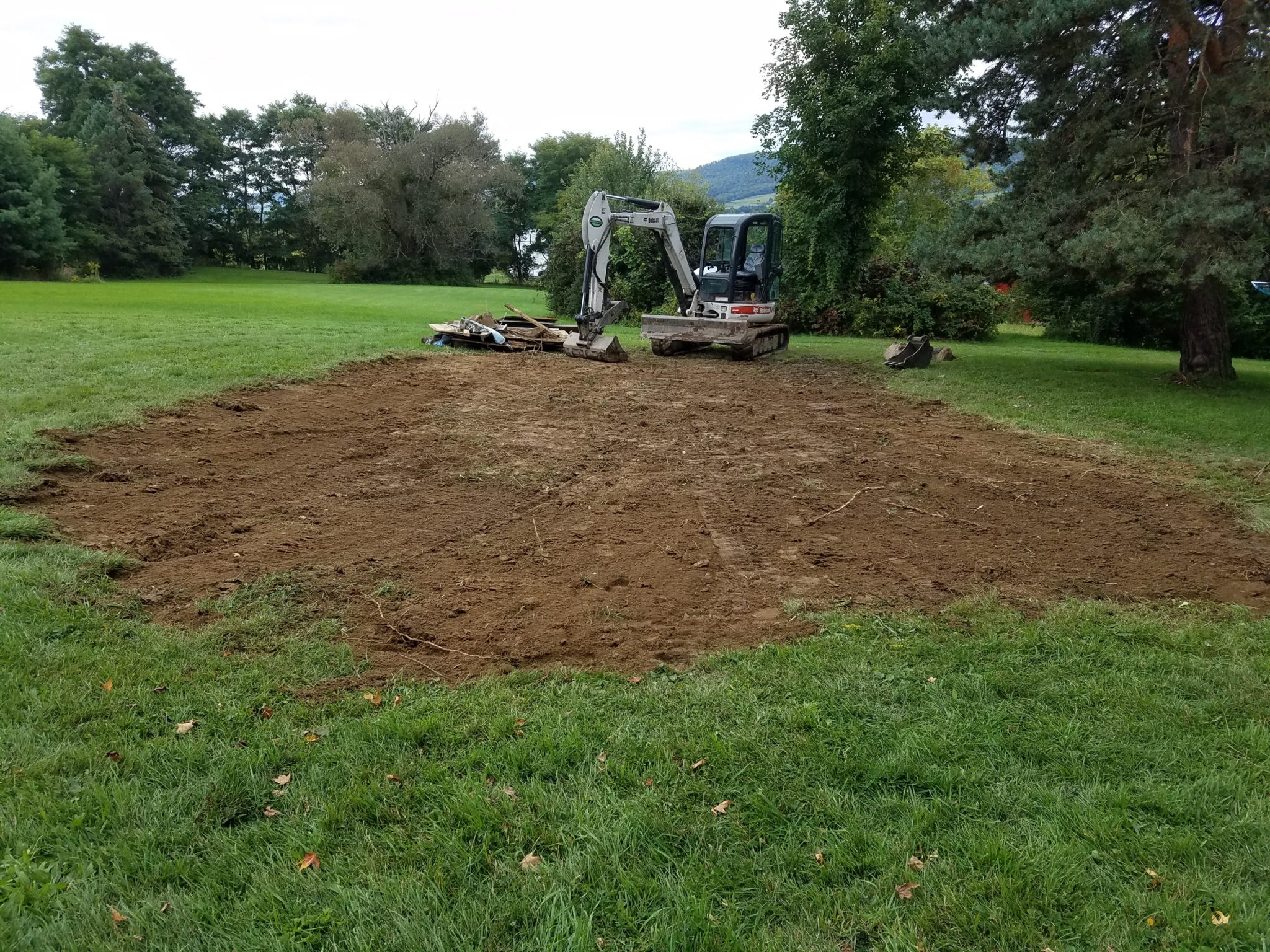 Excavation
Do you need a water line dug up and replaced? Do you need a property cleared and prepared for your dream home? We can help with your excavating project regardless of size.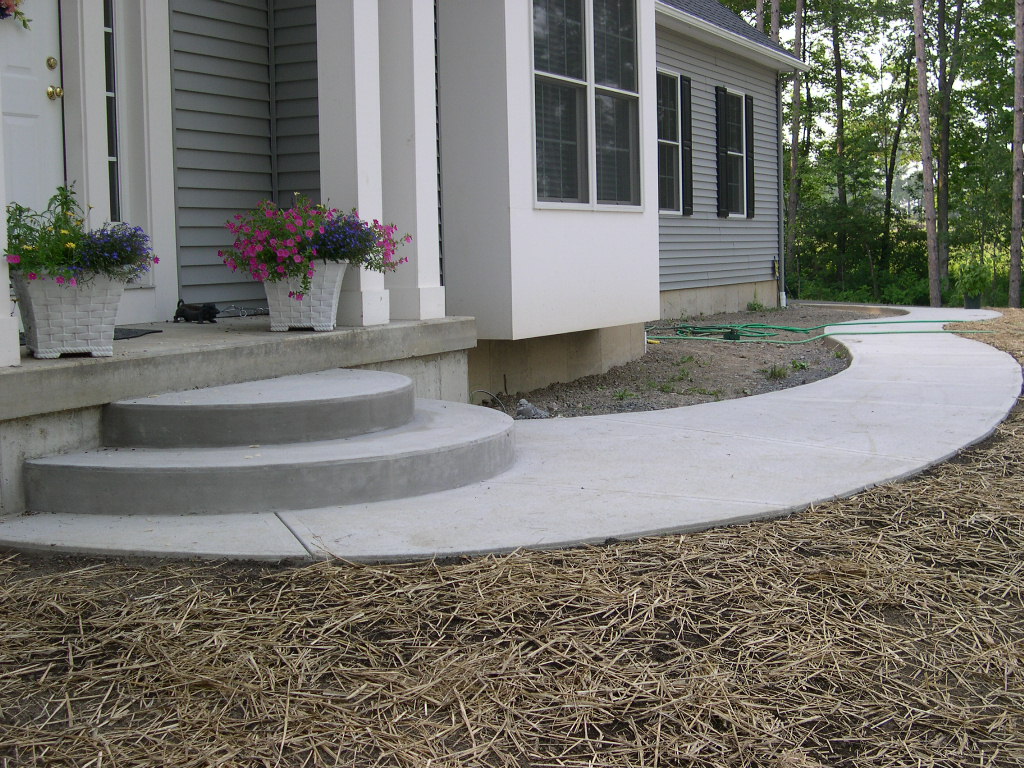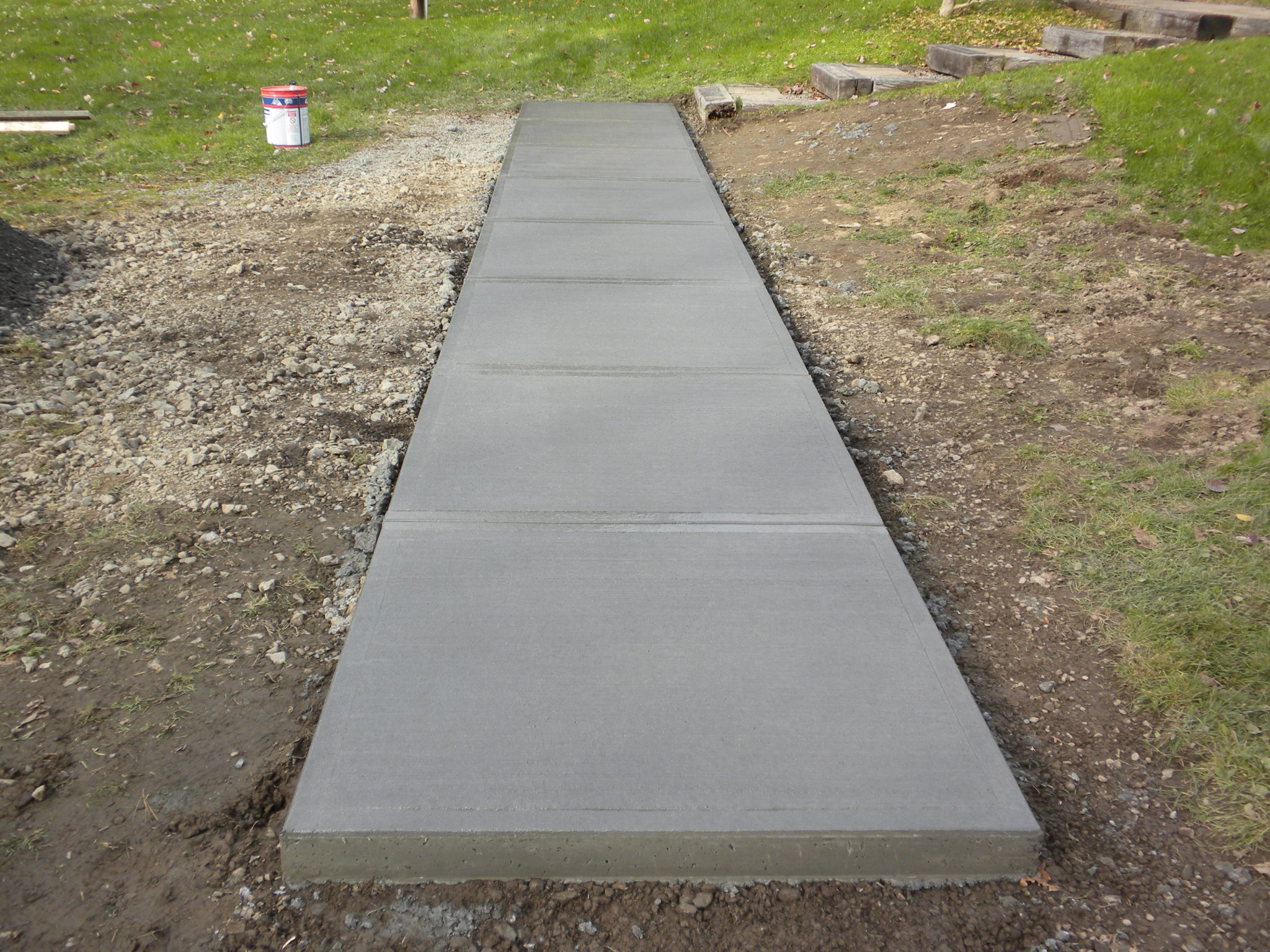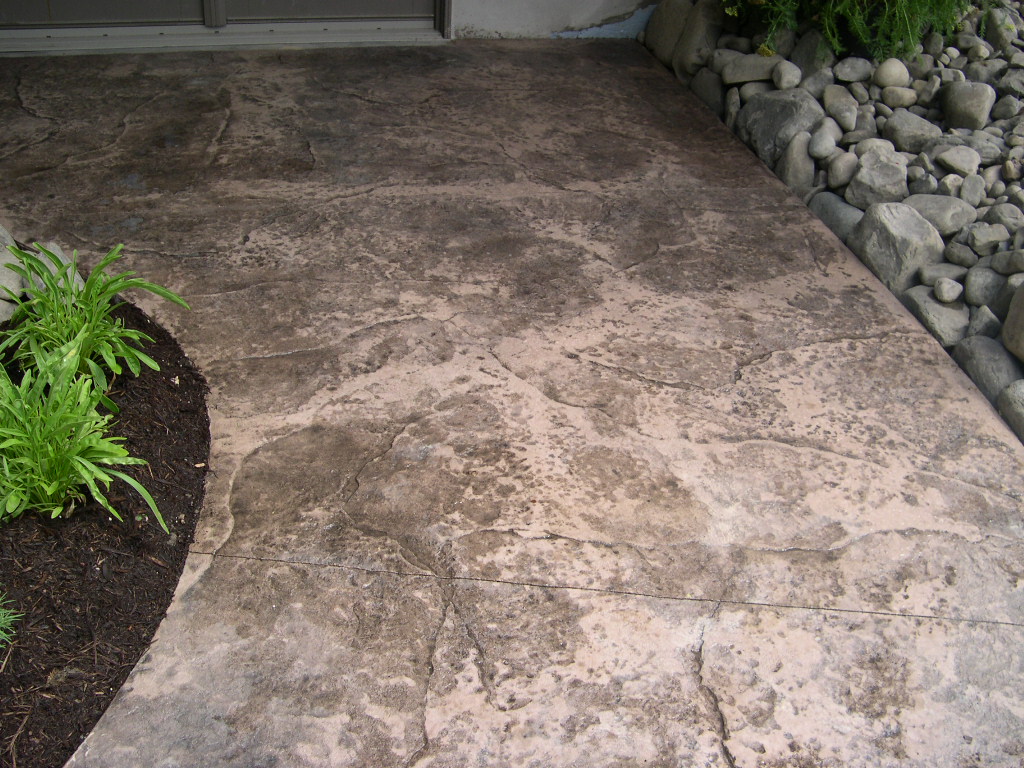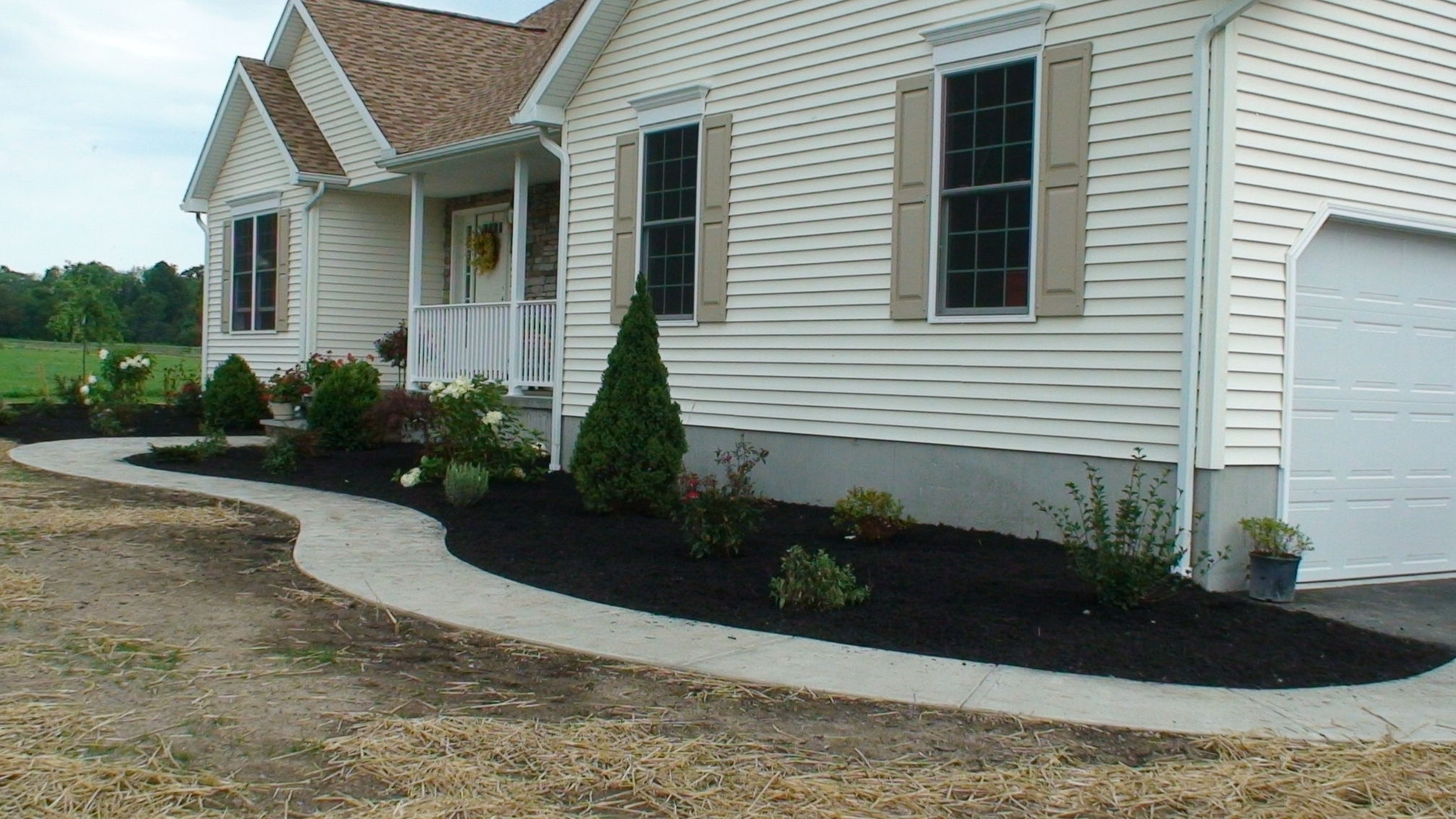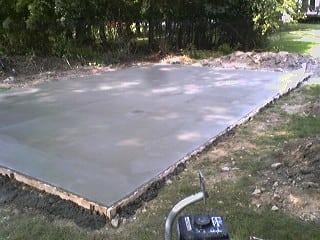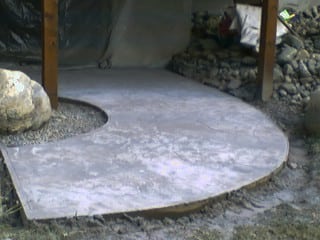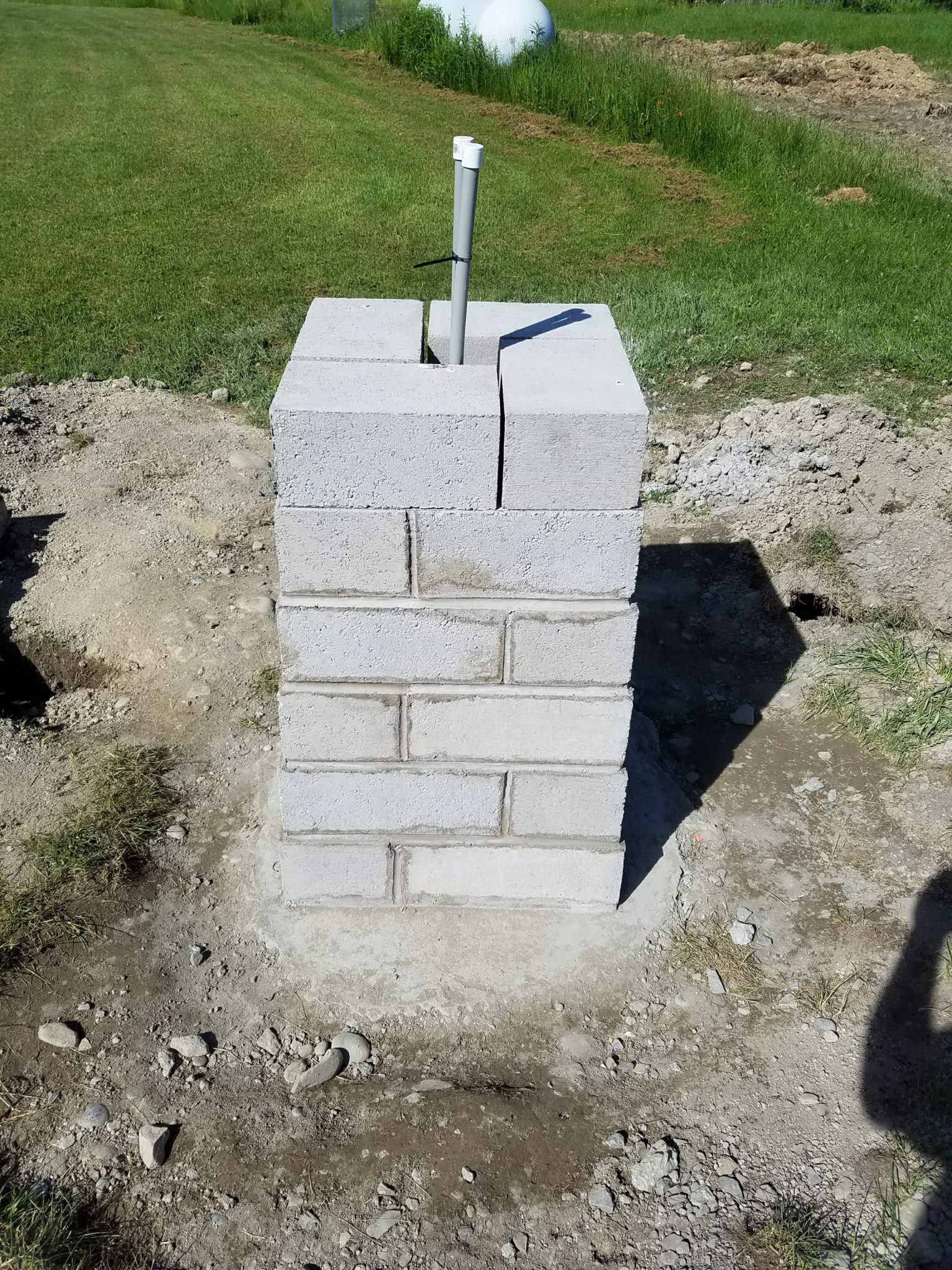 Concrete Work
Do you need your sidewalk replaced? We provide concrete services including walkways, sidewalks, driveways, etc.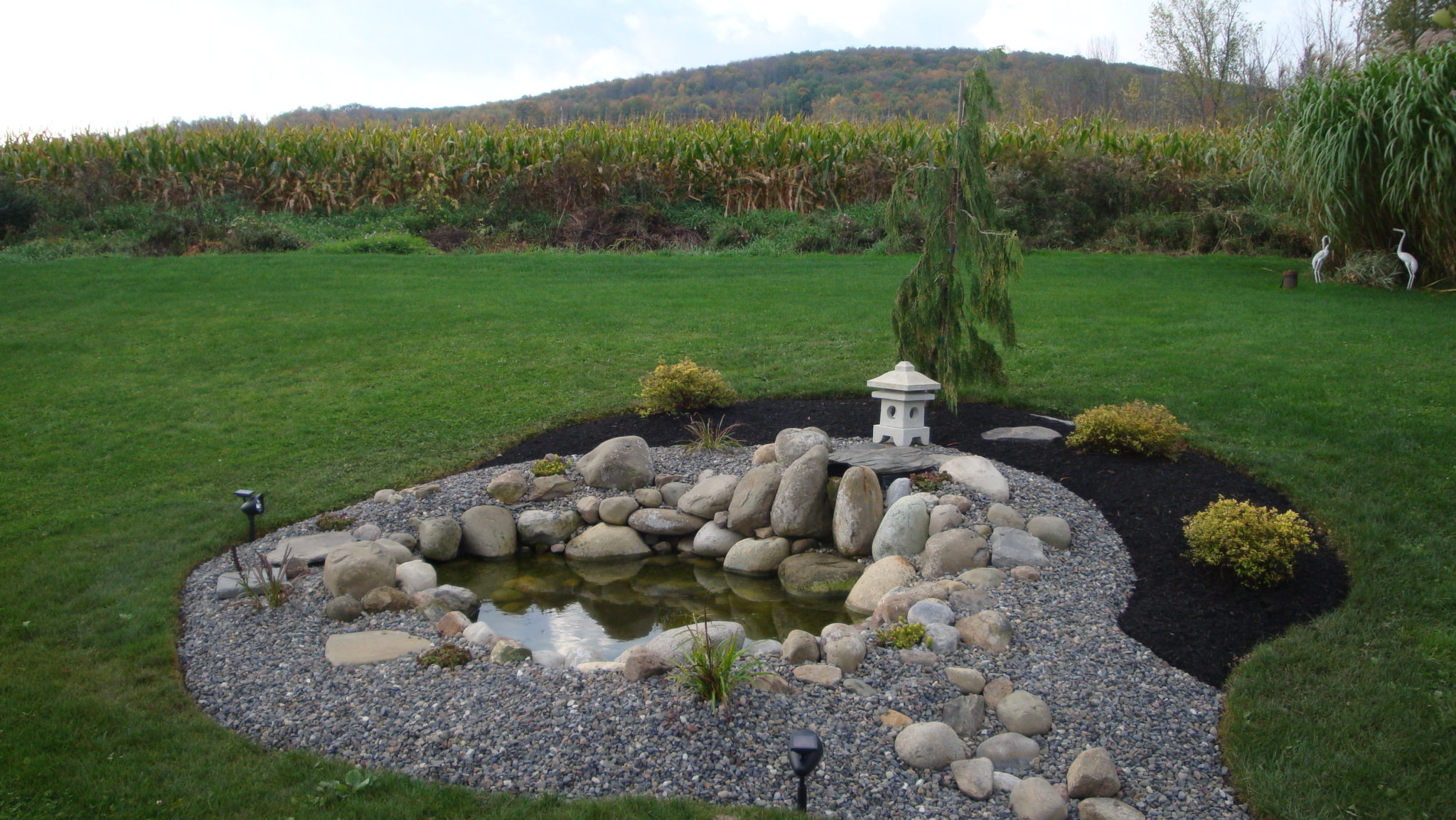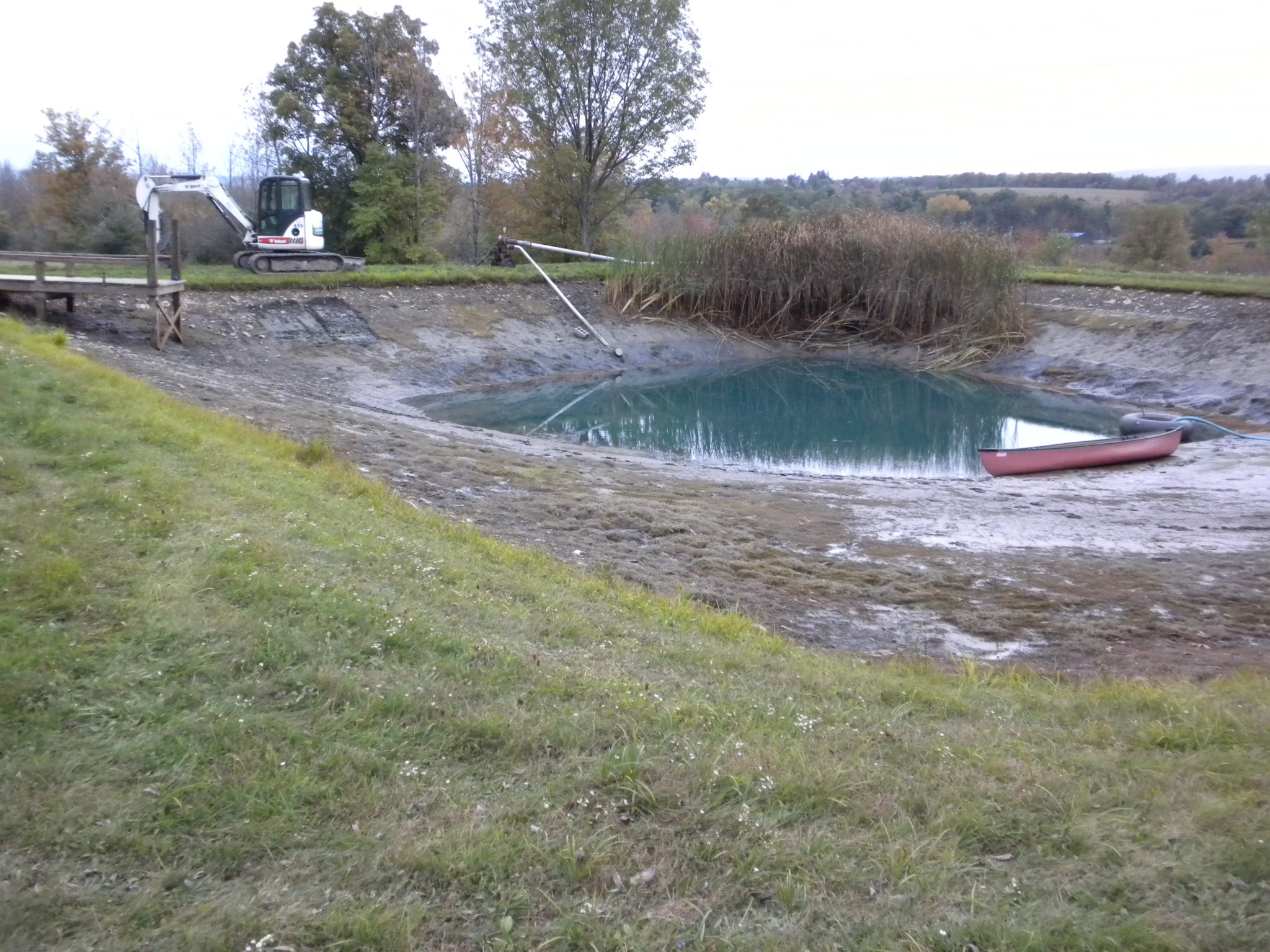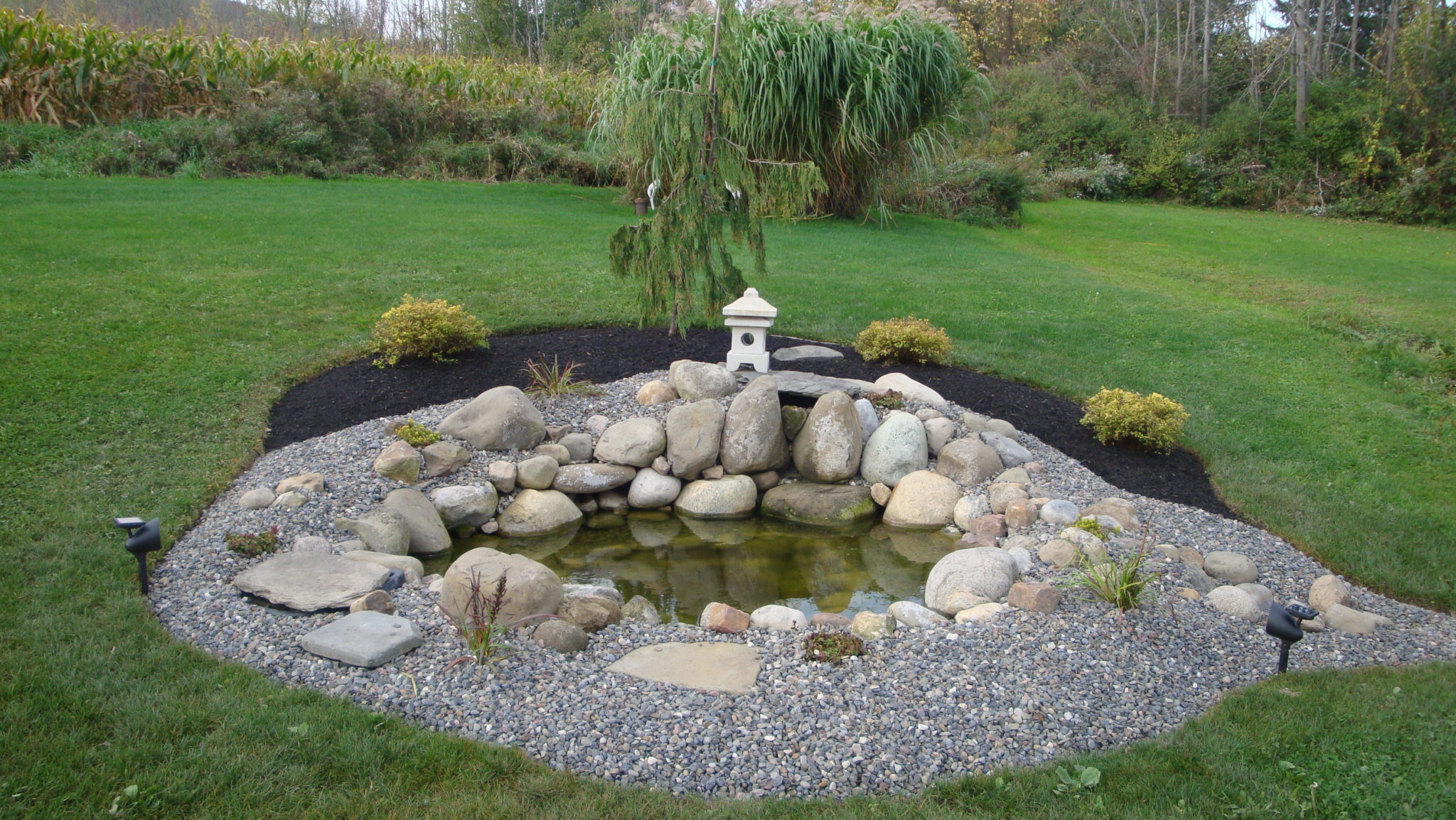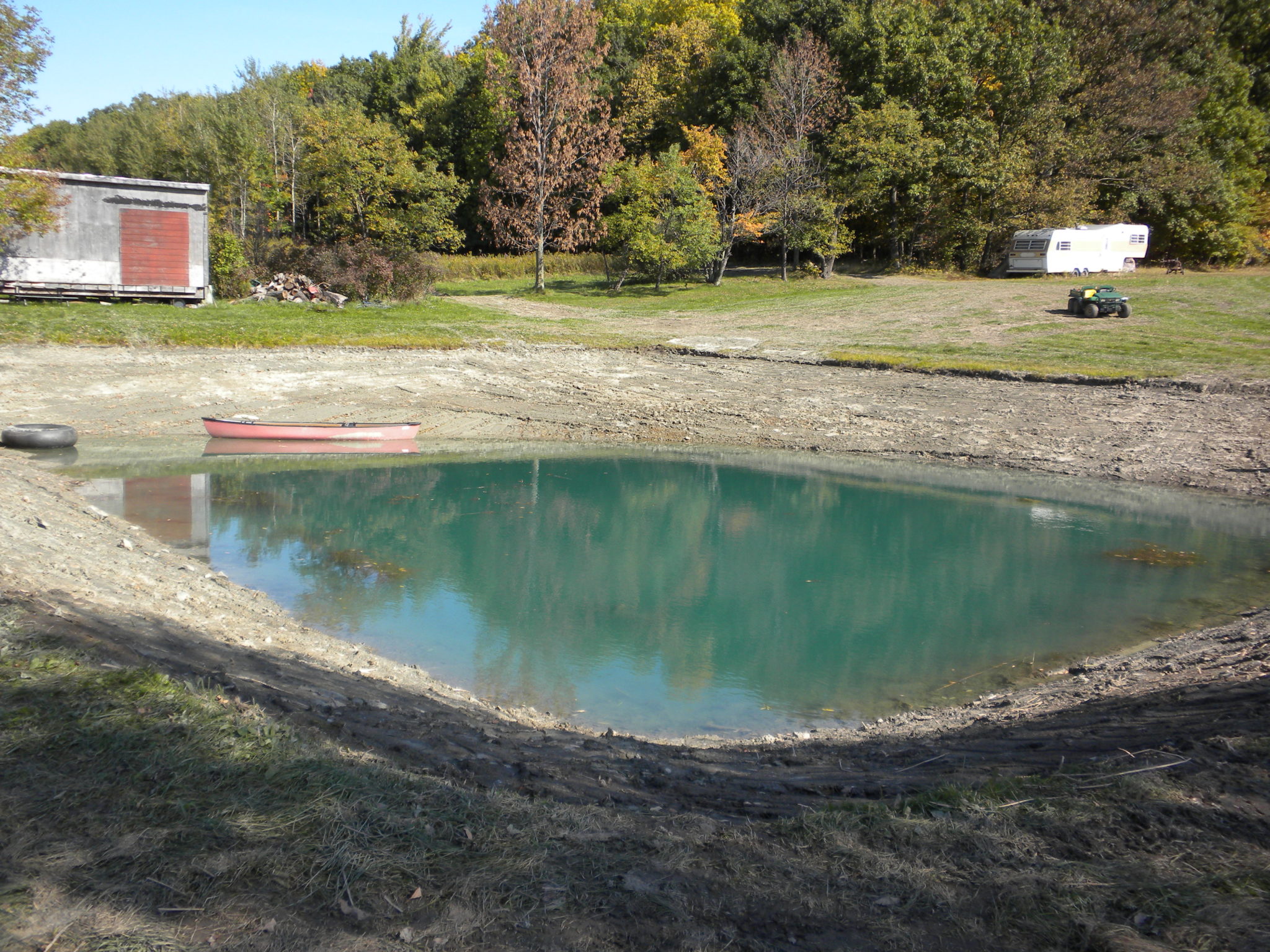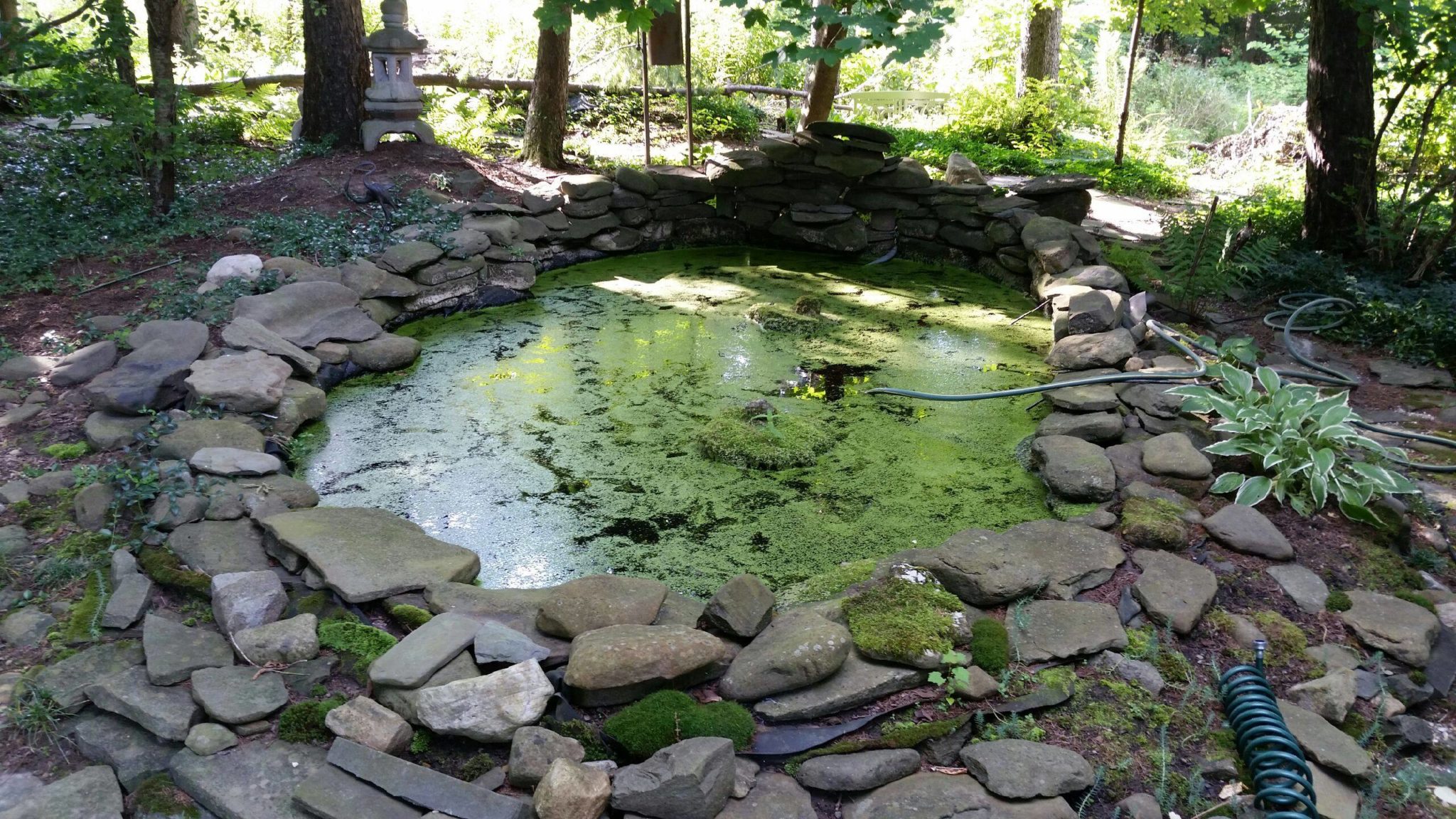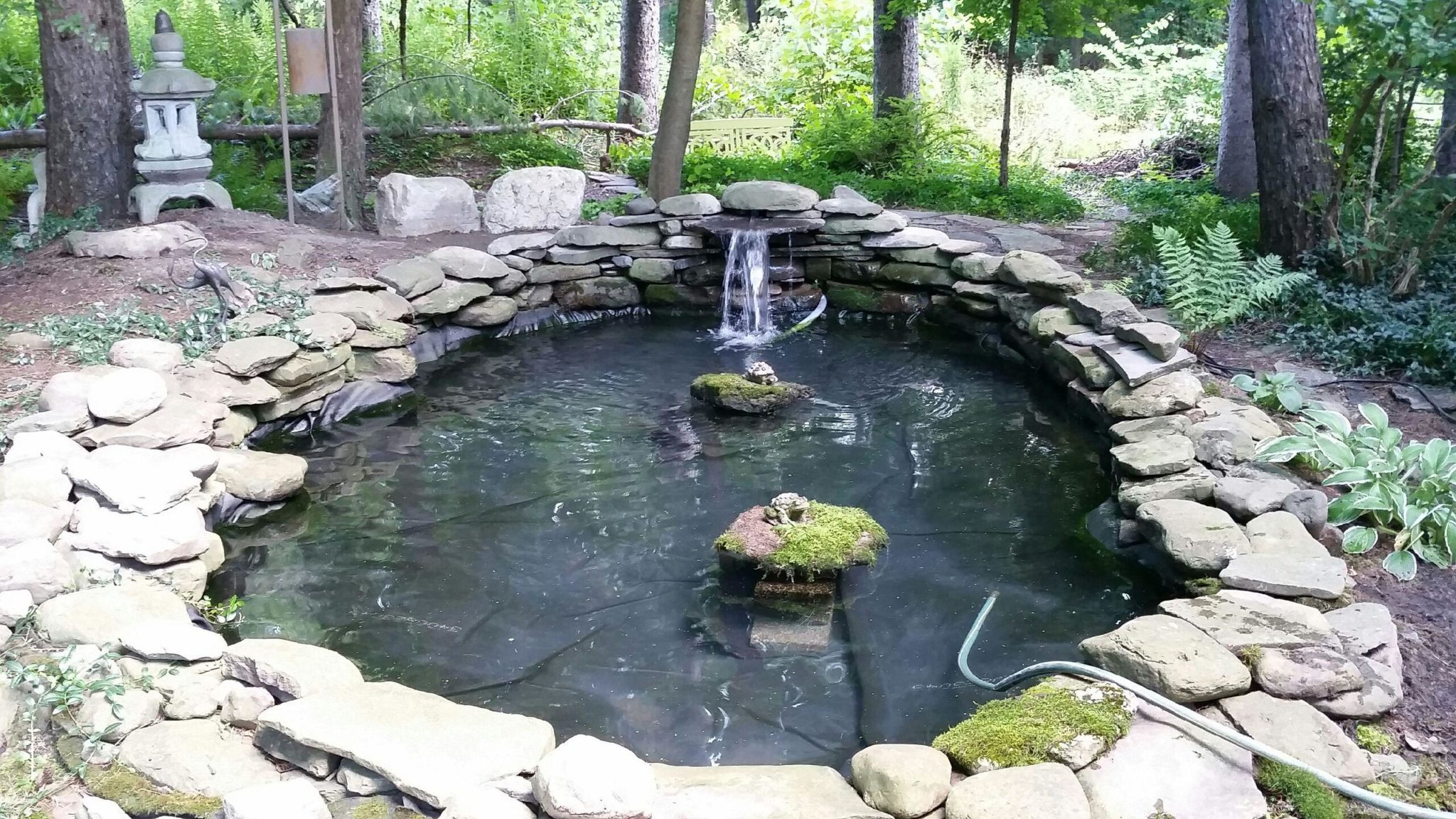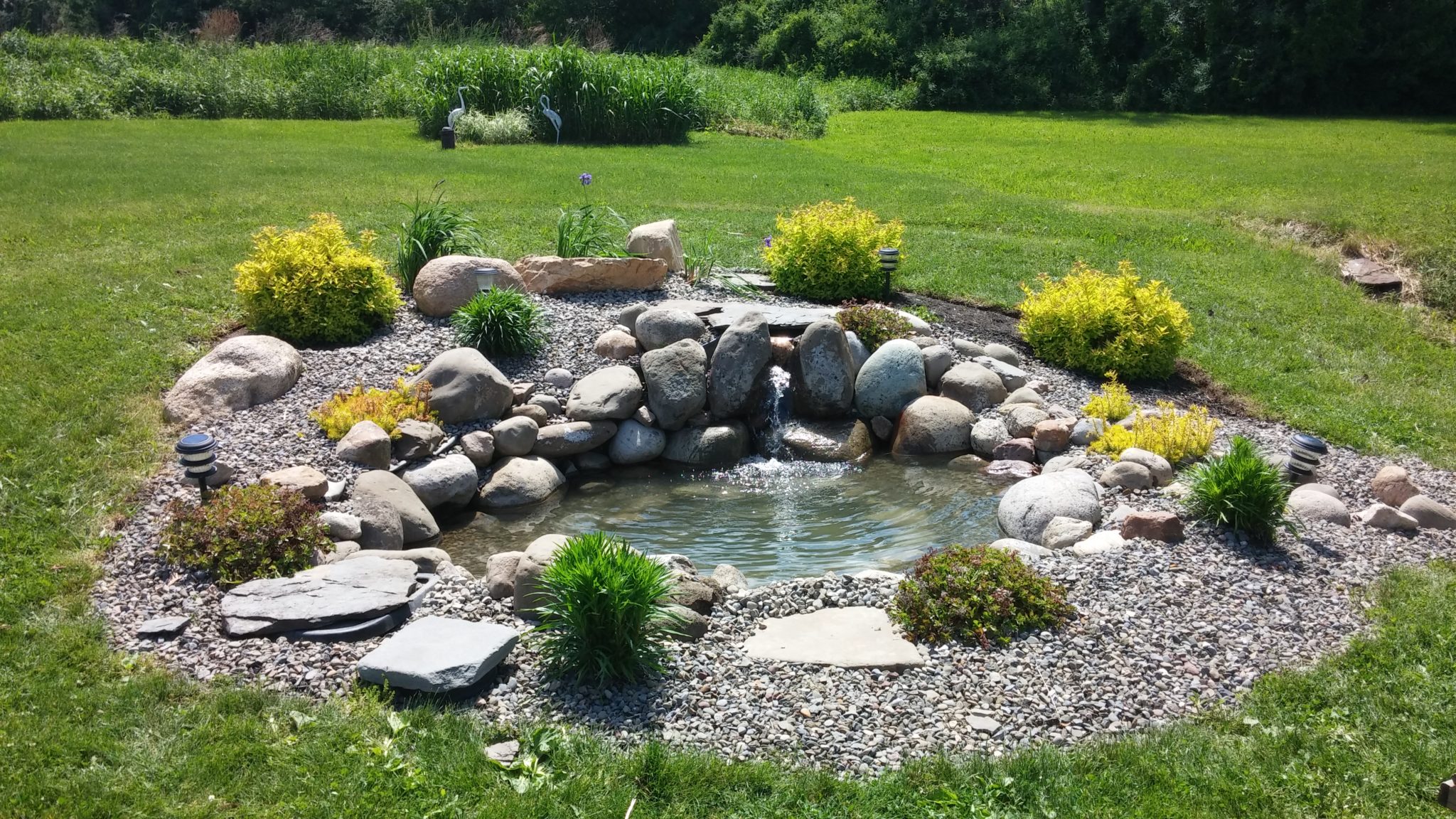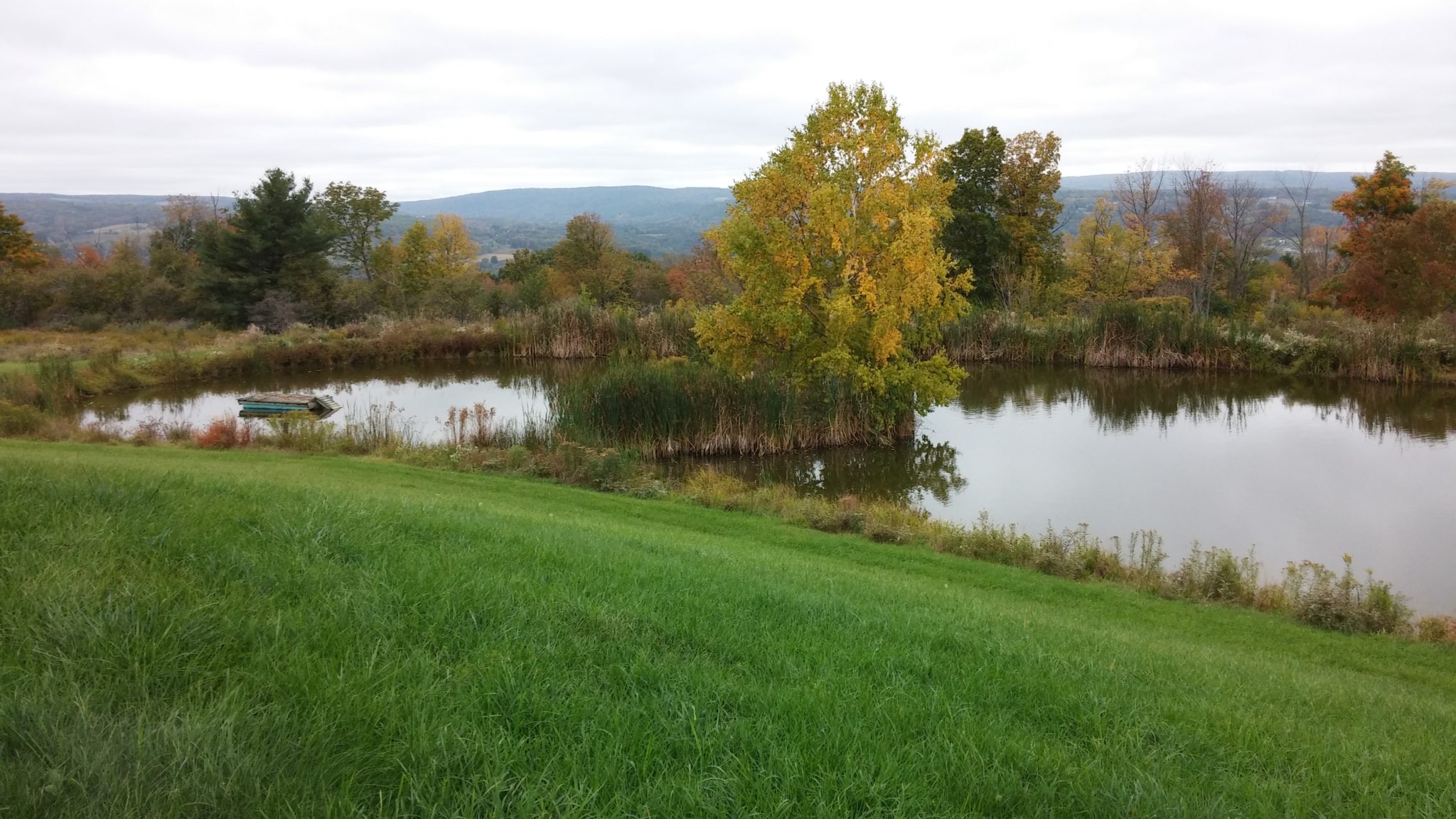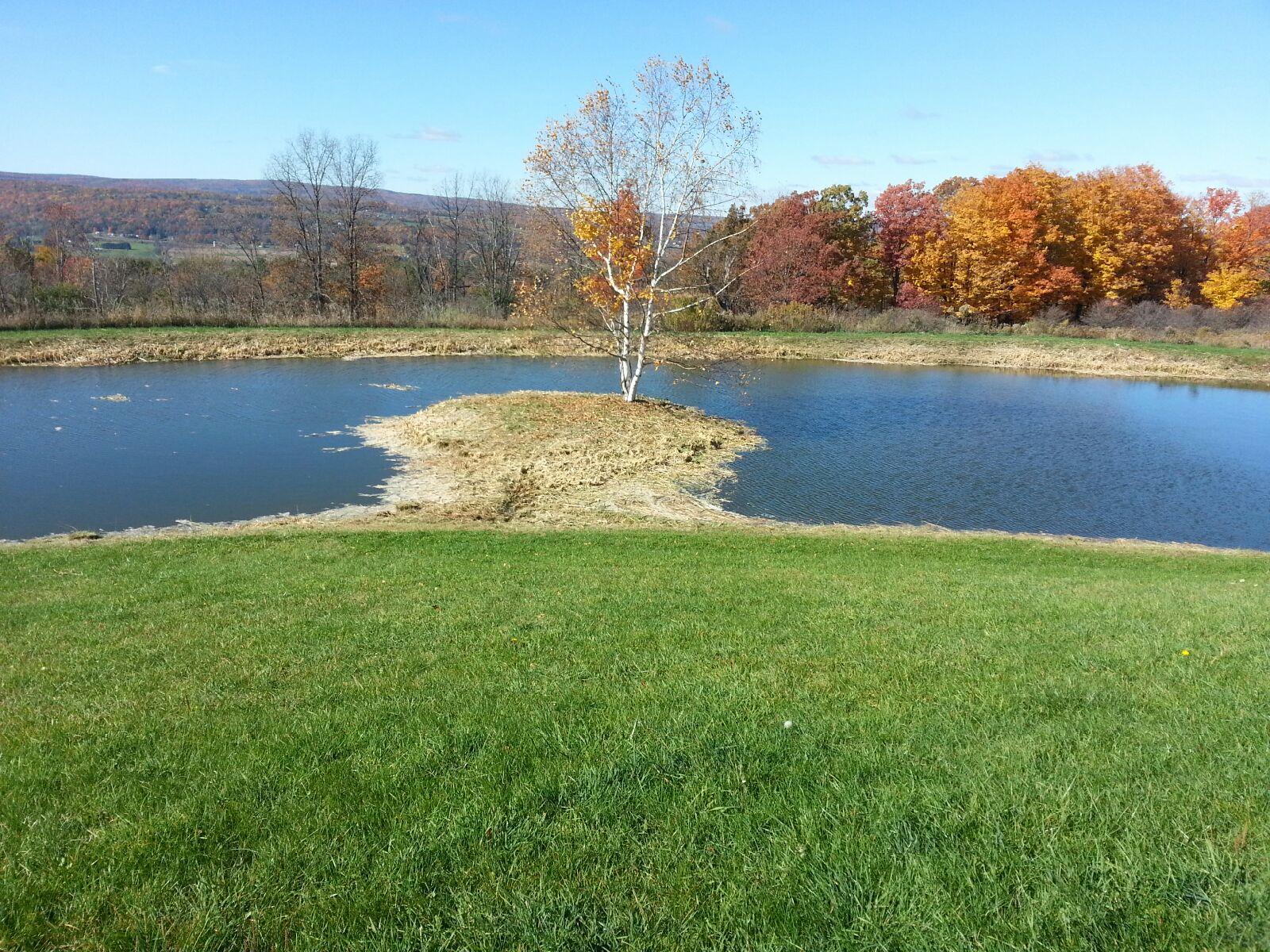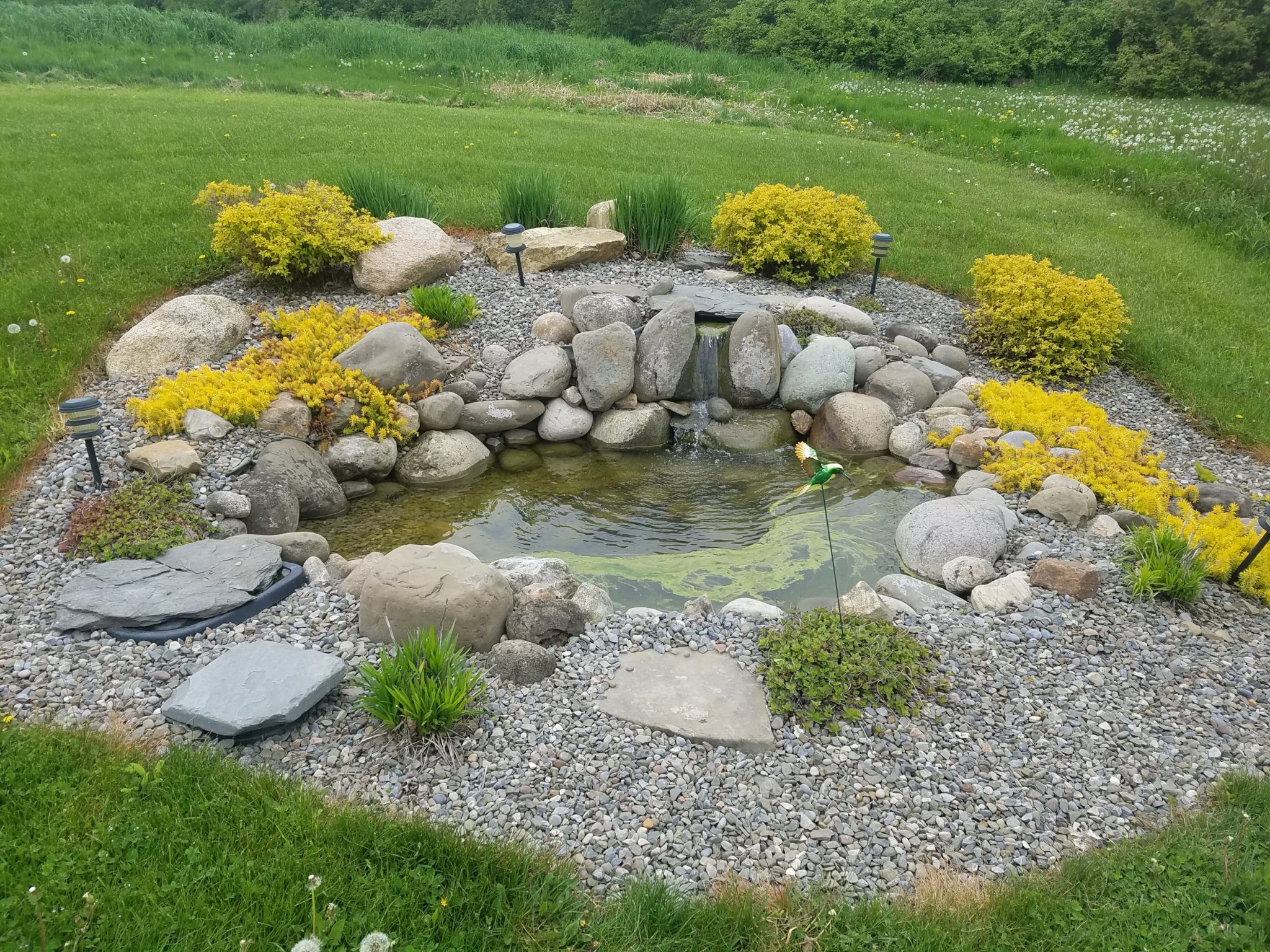 Ponds
From a  small garden koi ponds to multi - acre ponds we can create the pond that you've been wanting.
As part of our  pond services we offer cleanings, renovations, spring openings and fall closings, parts and chemicals.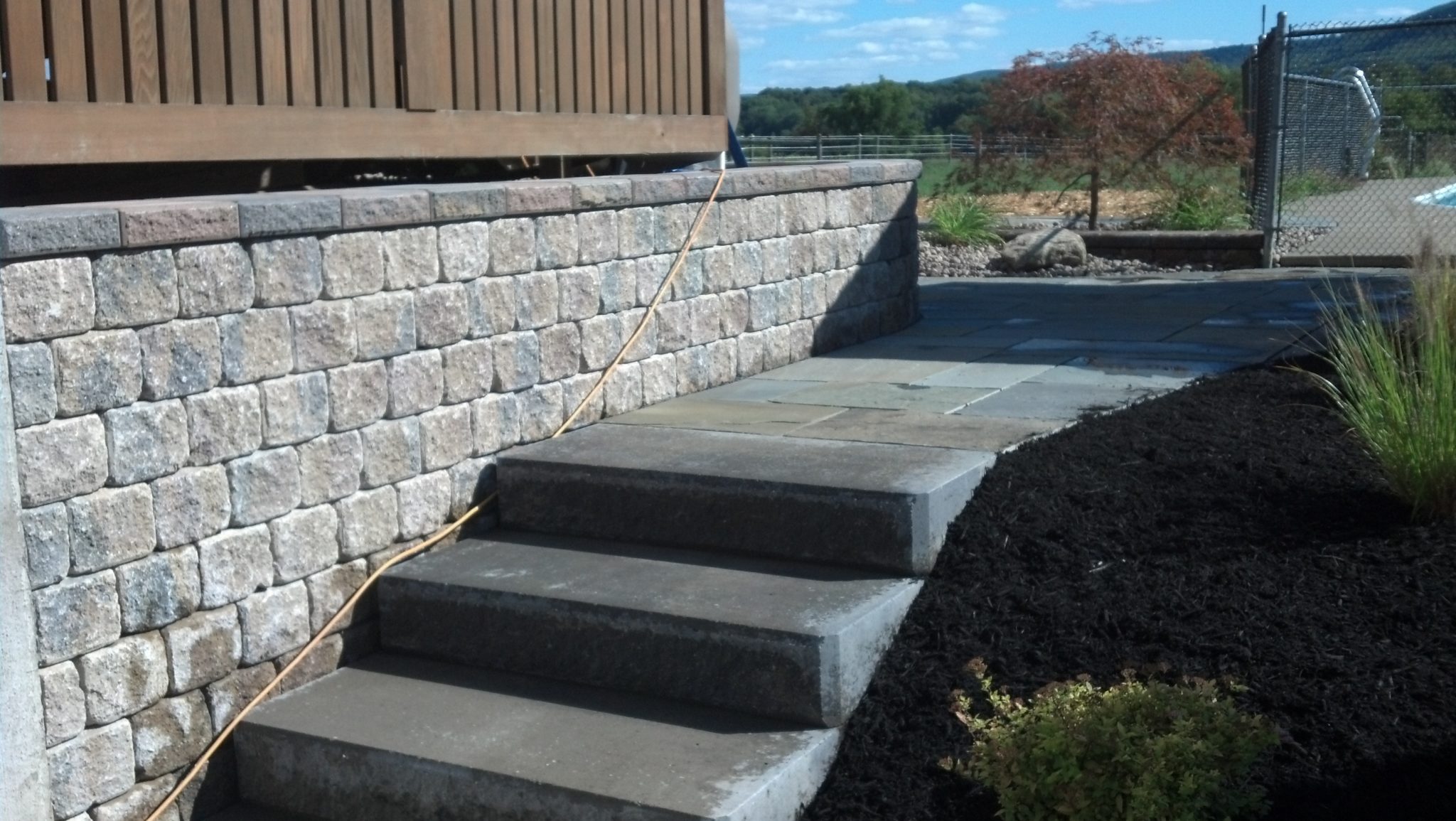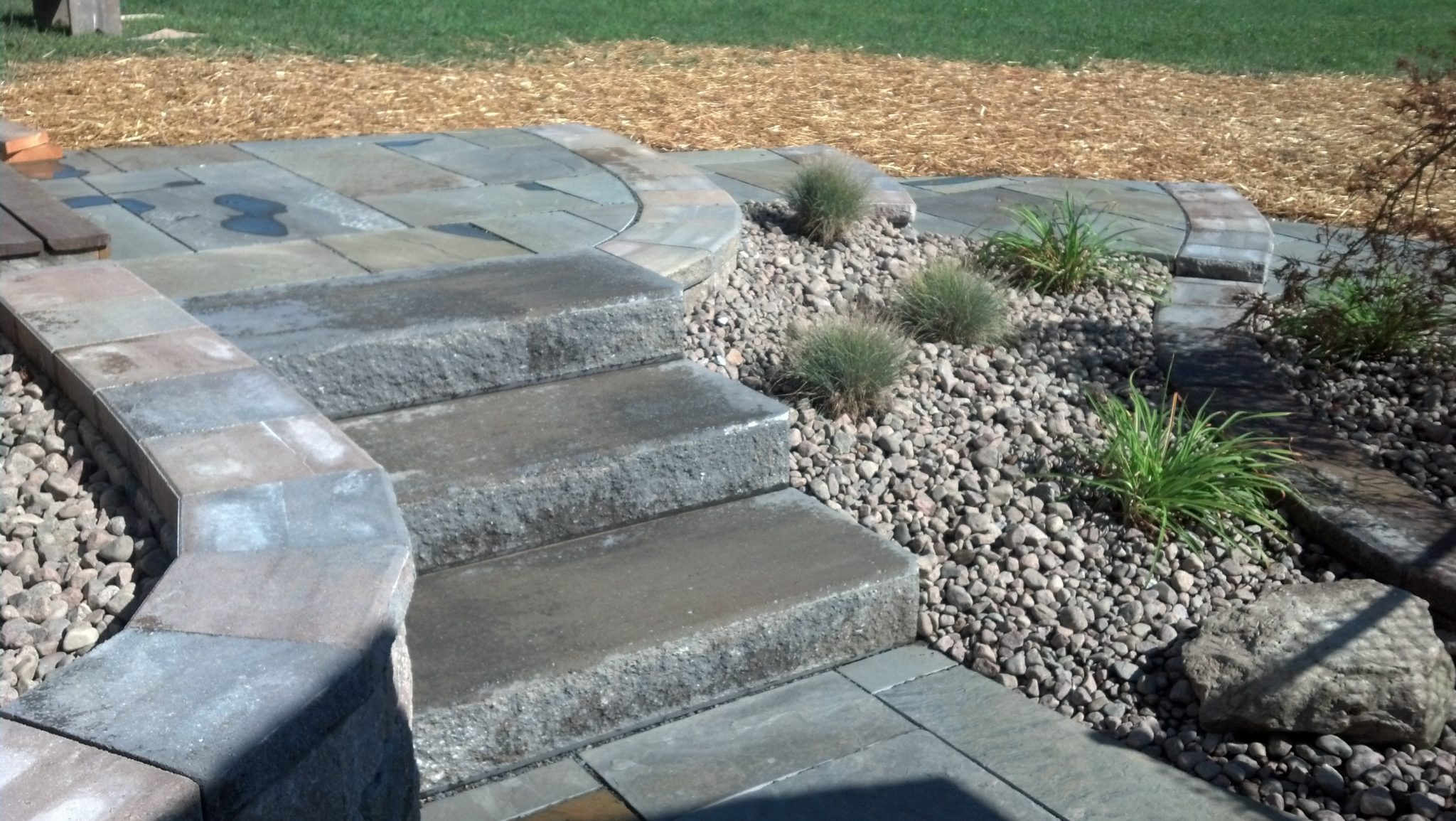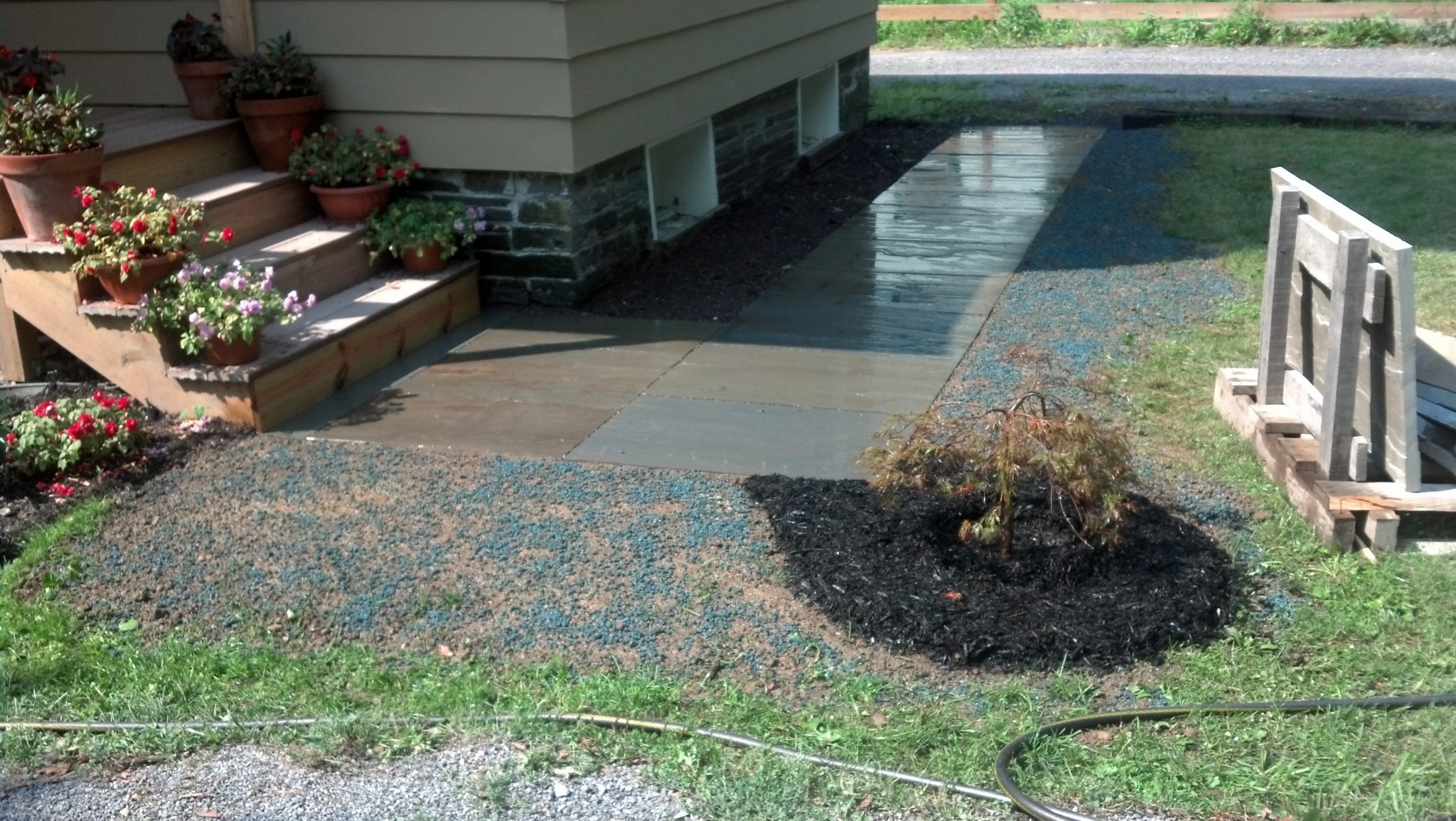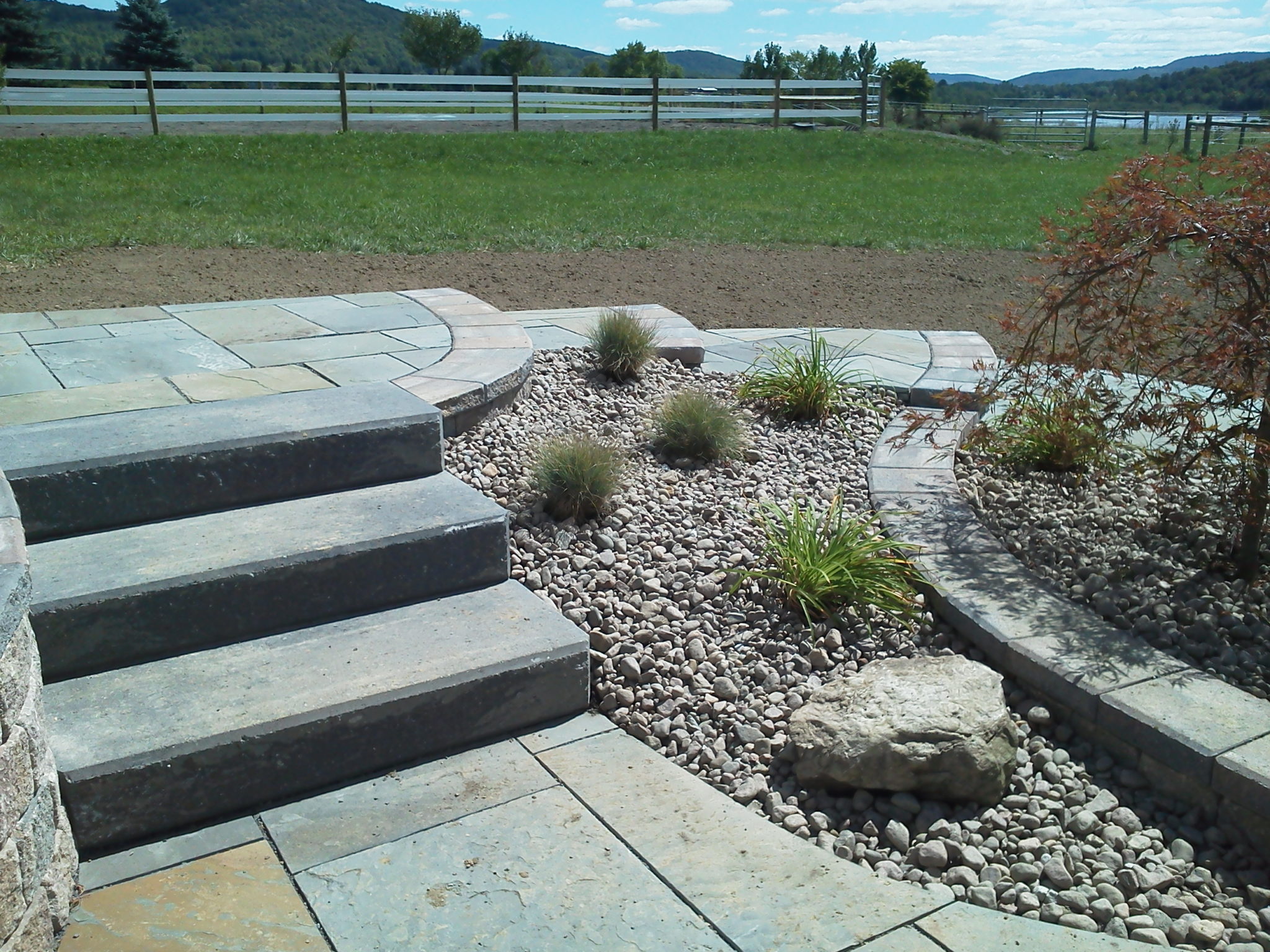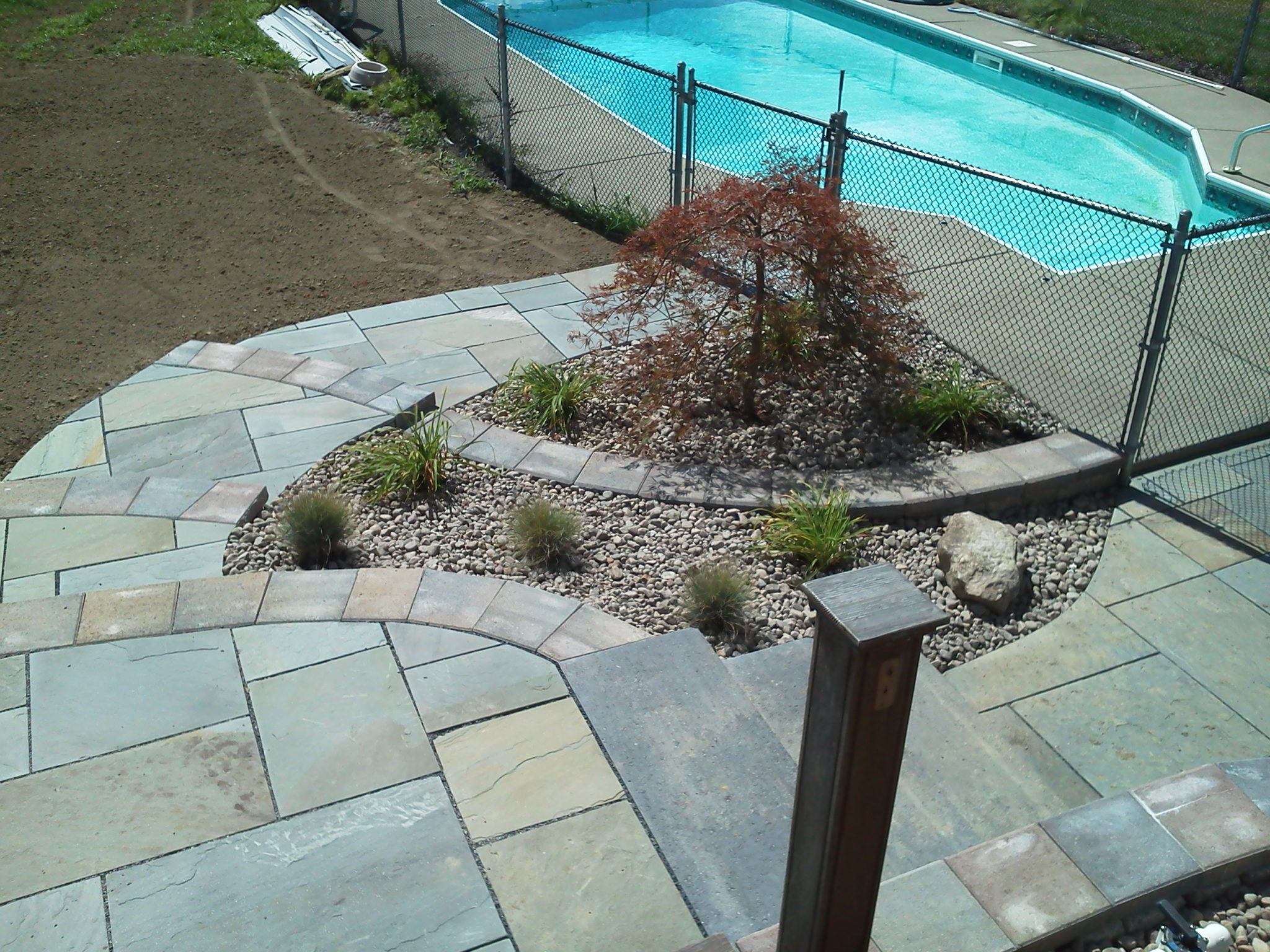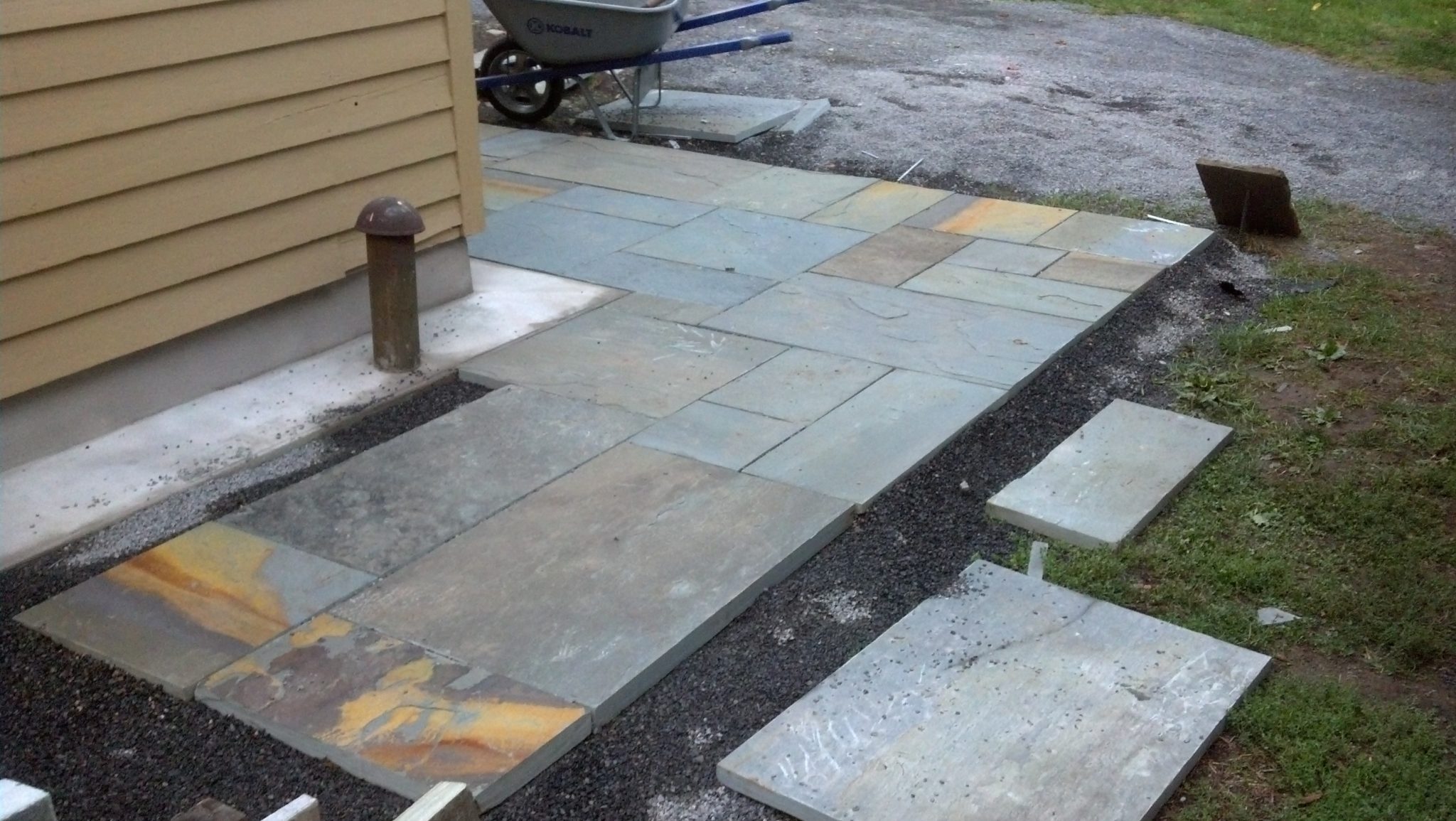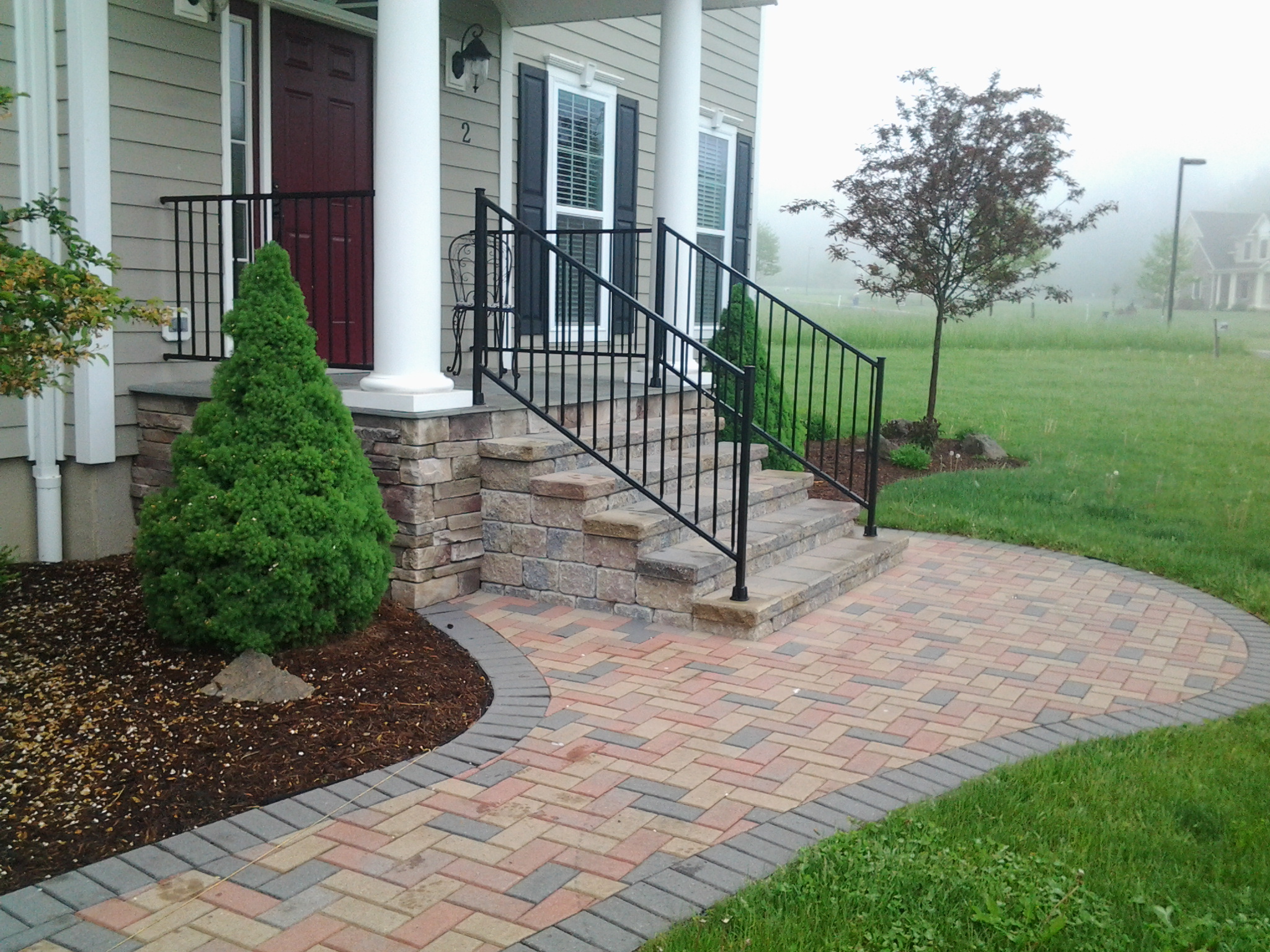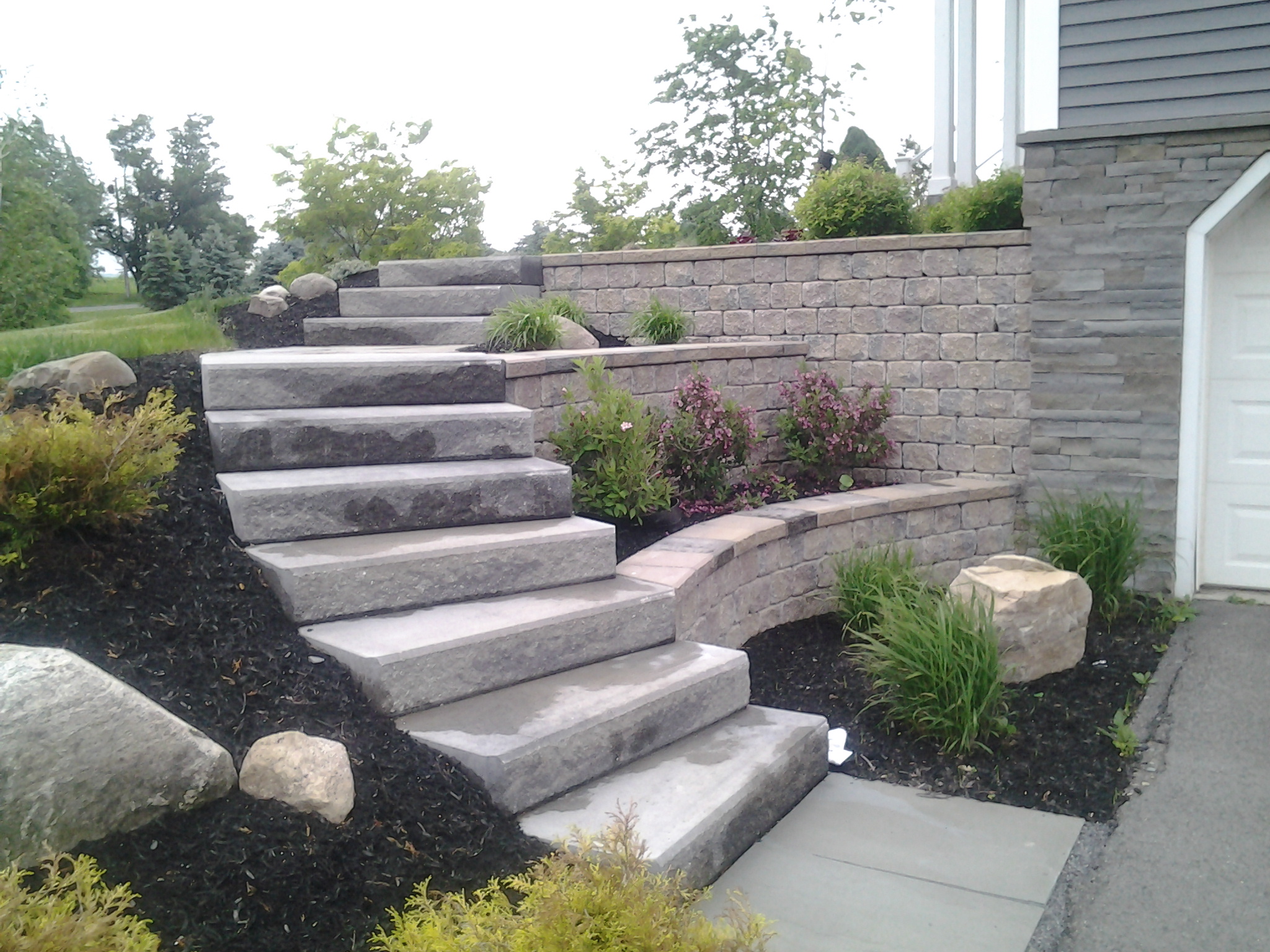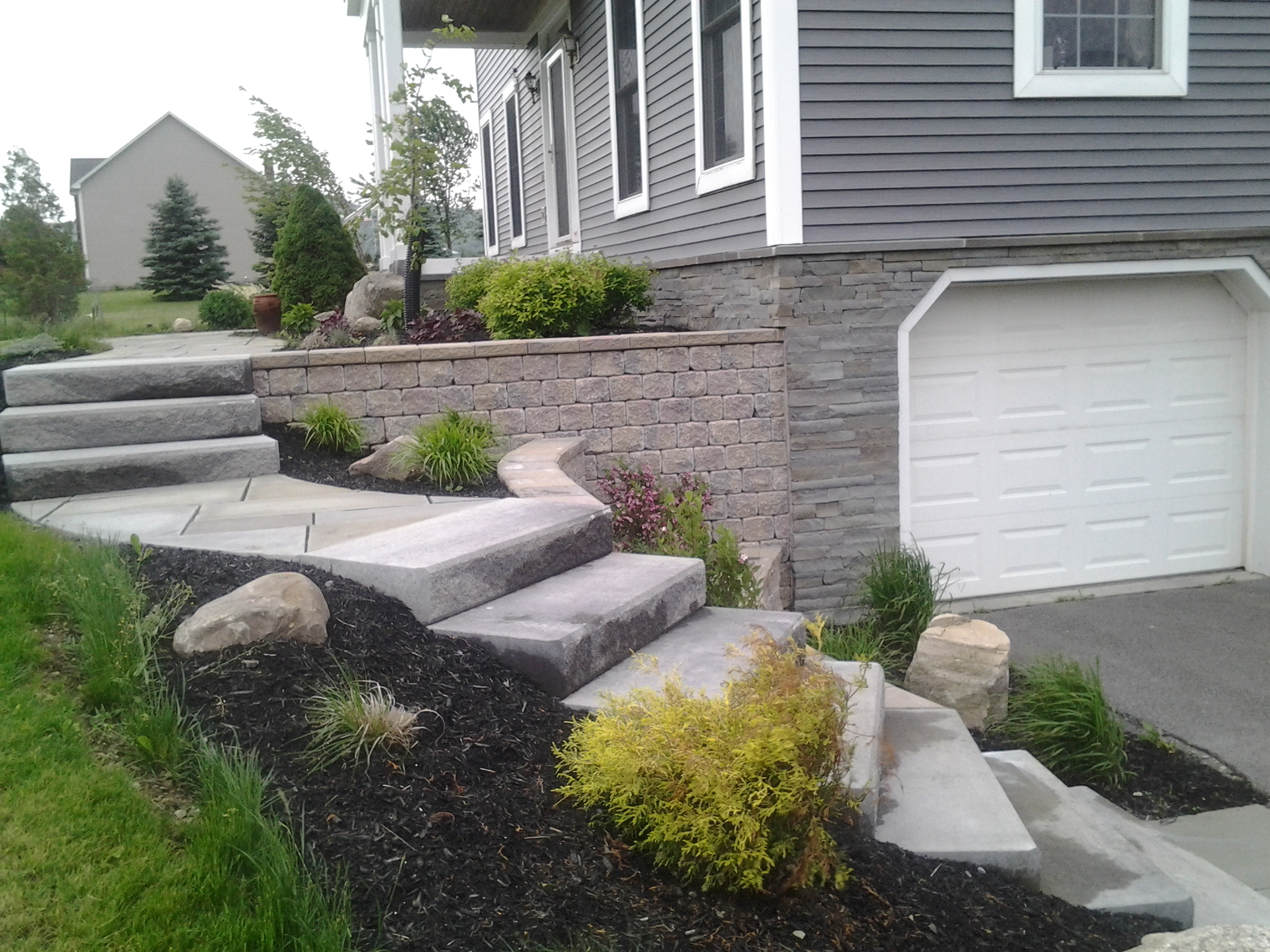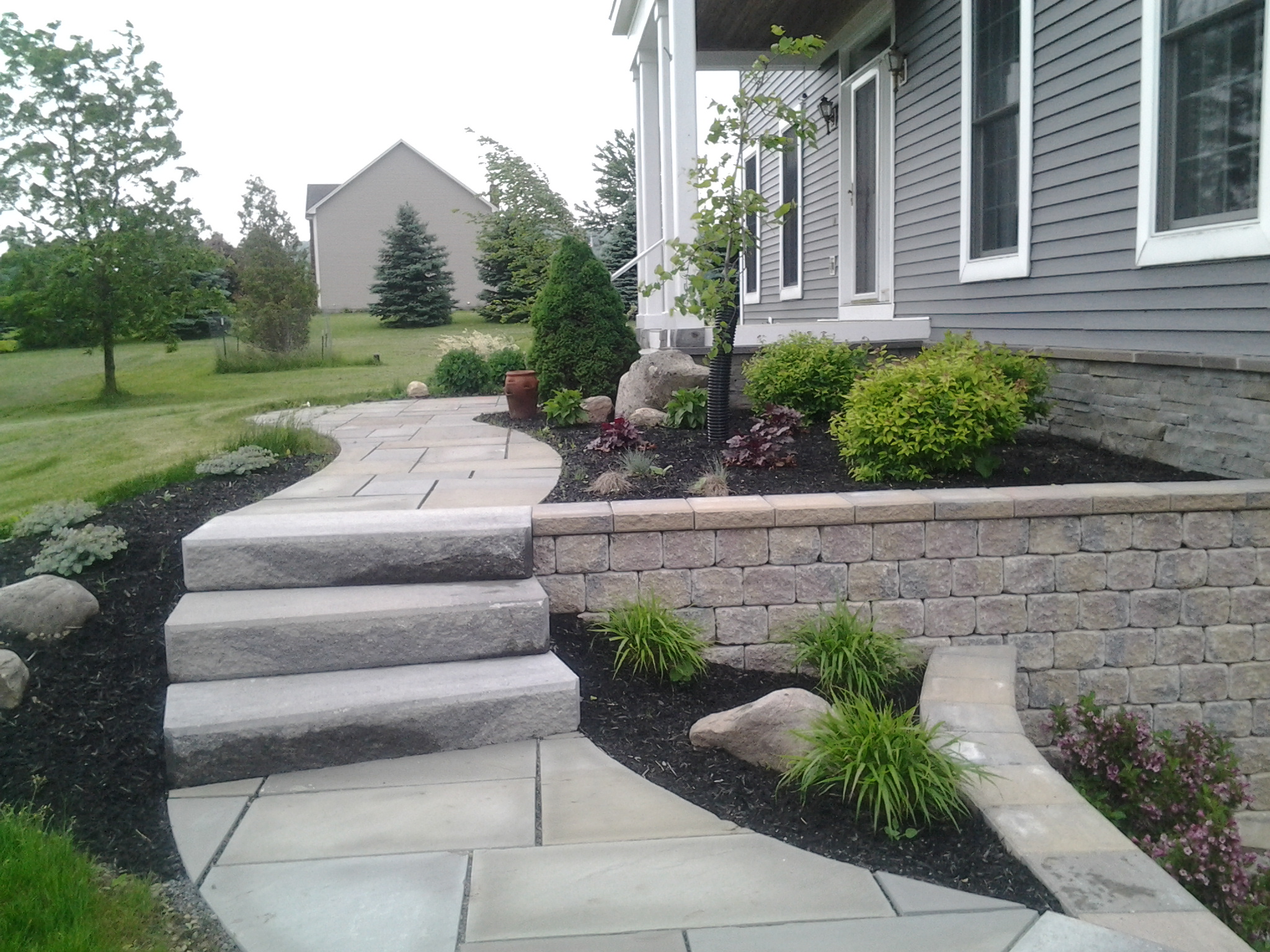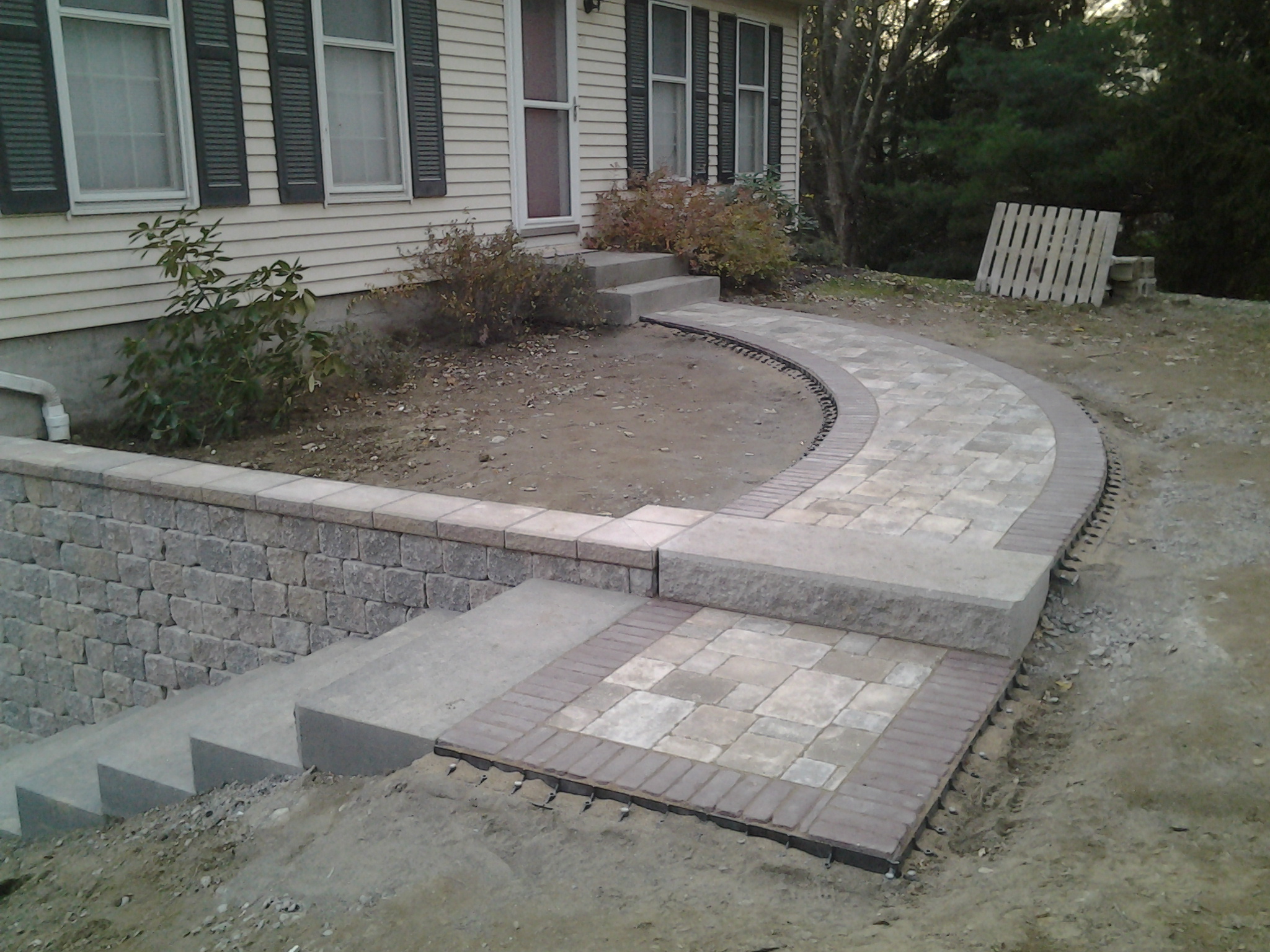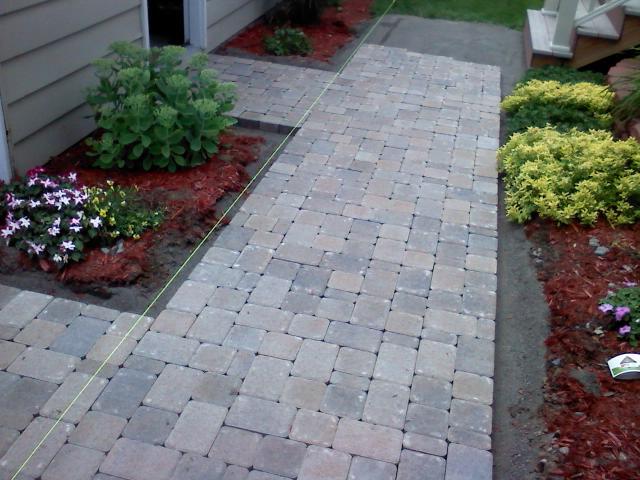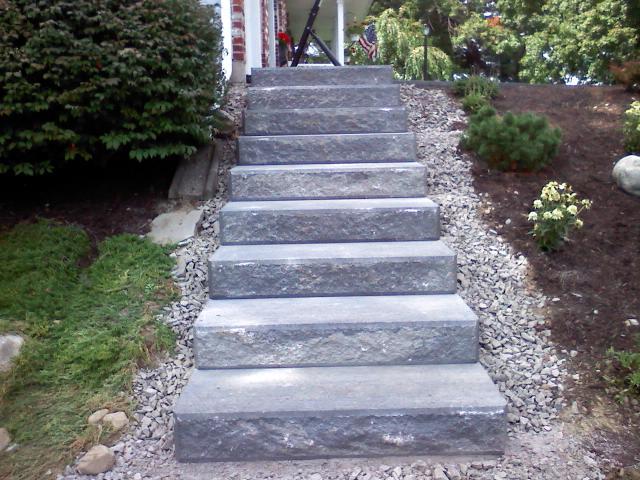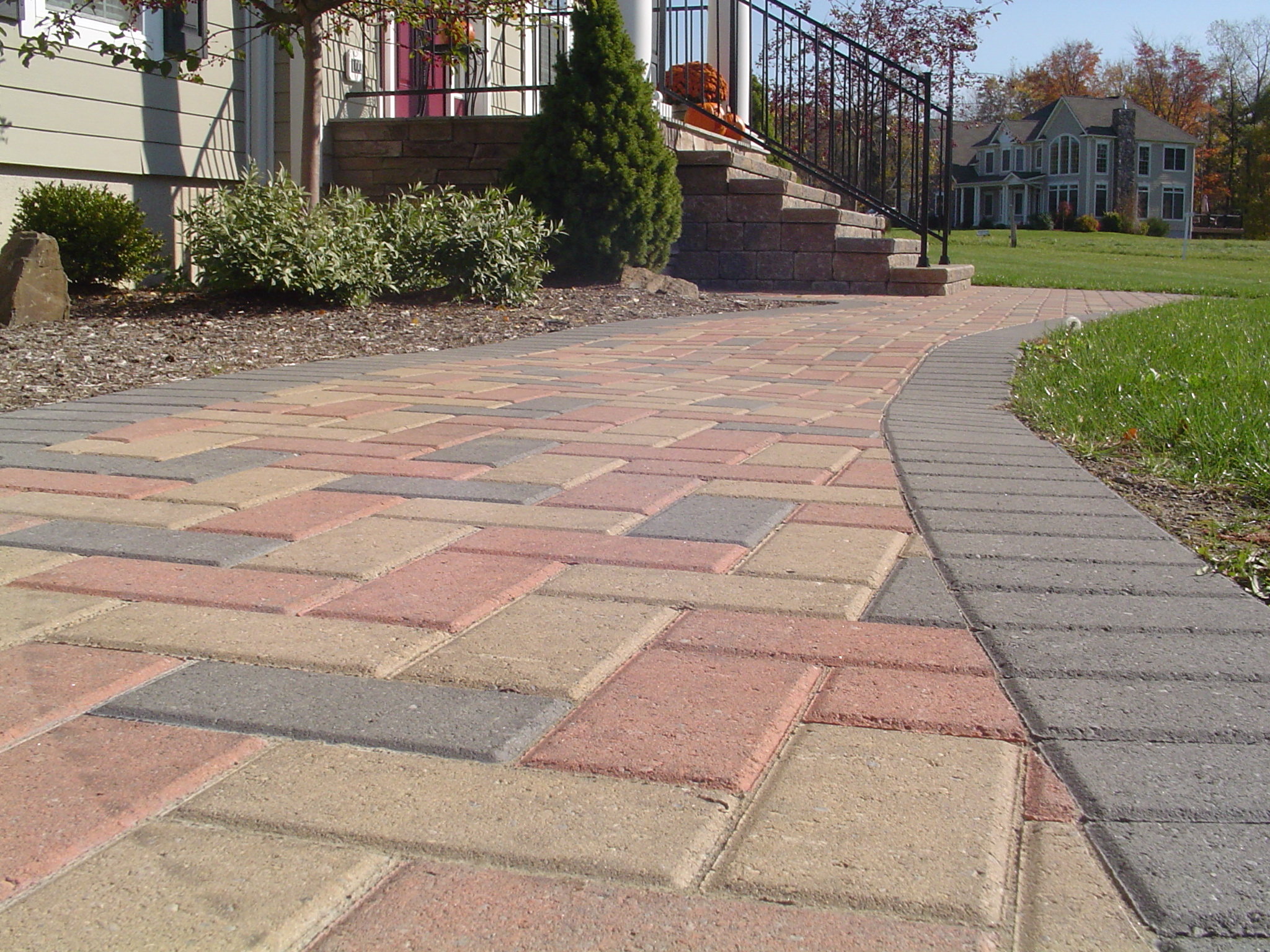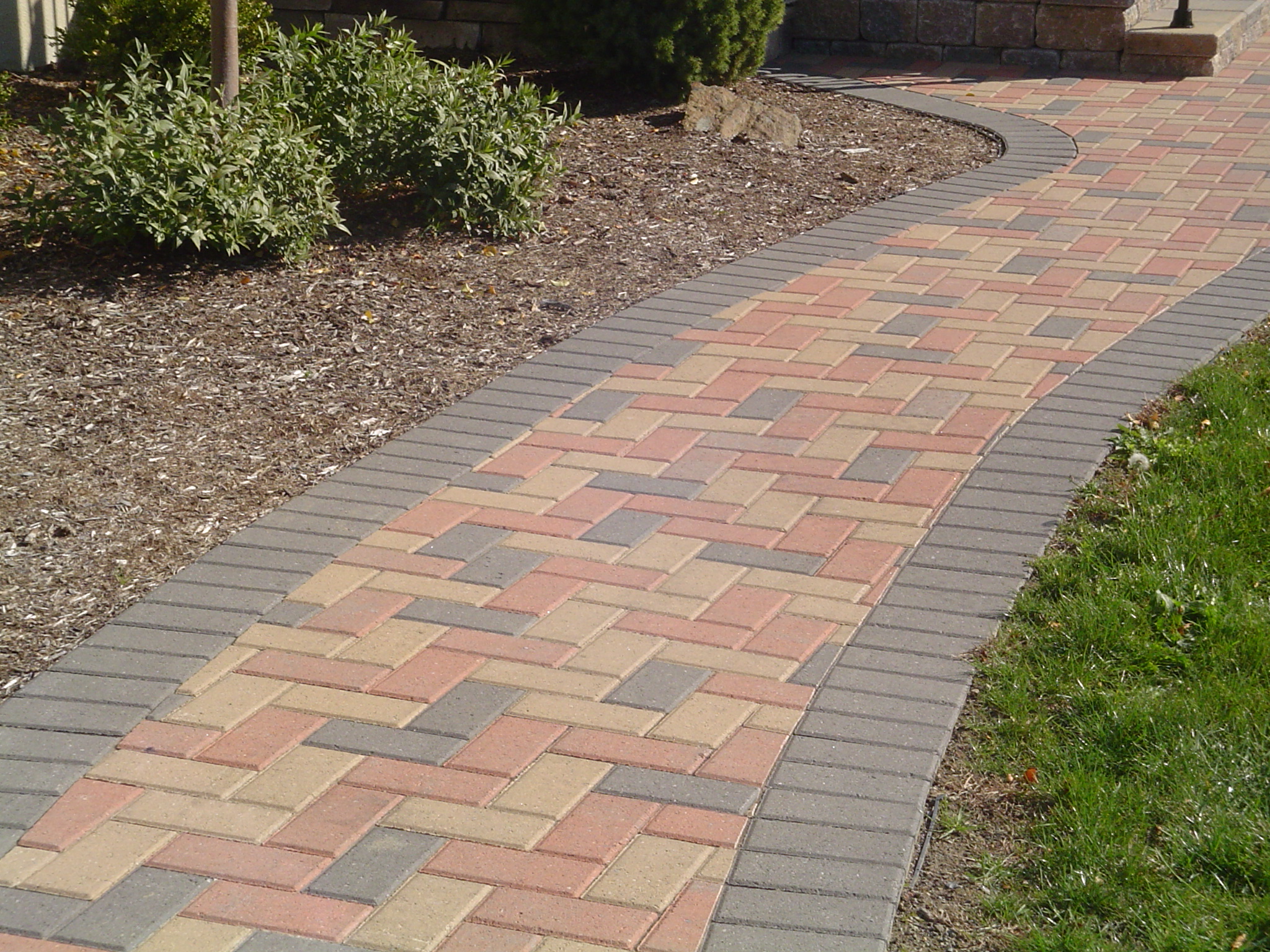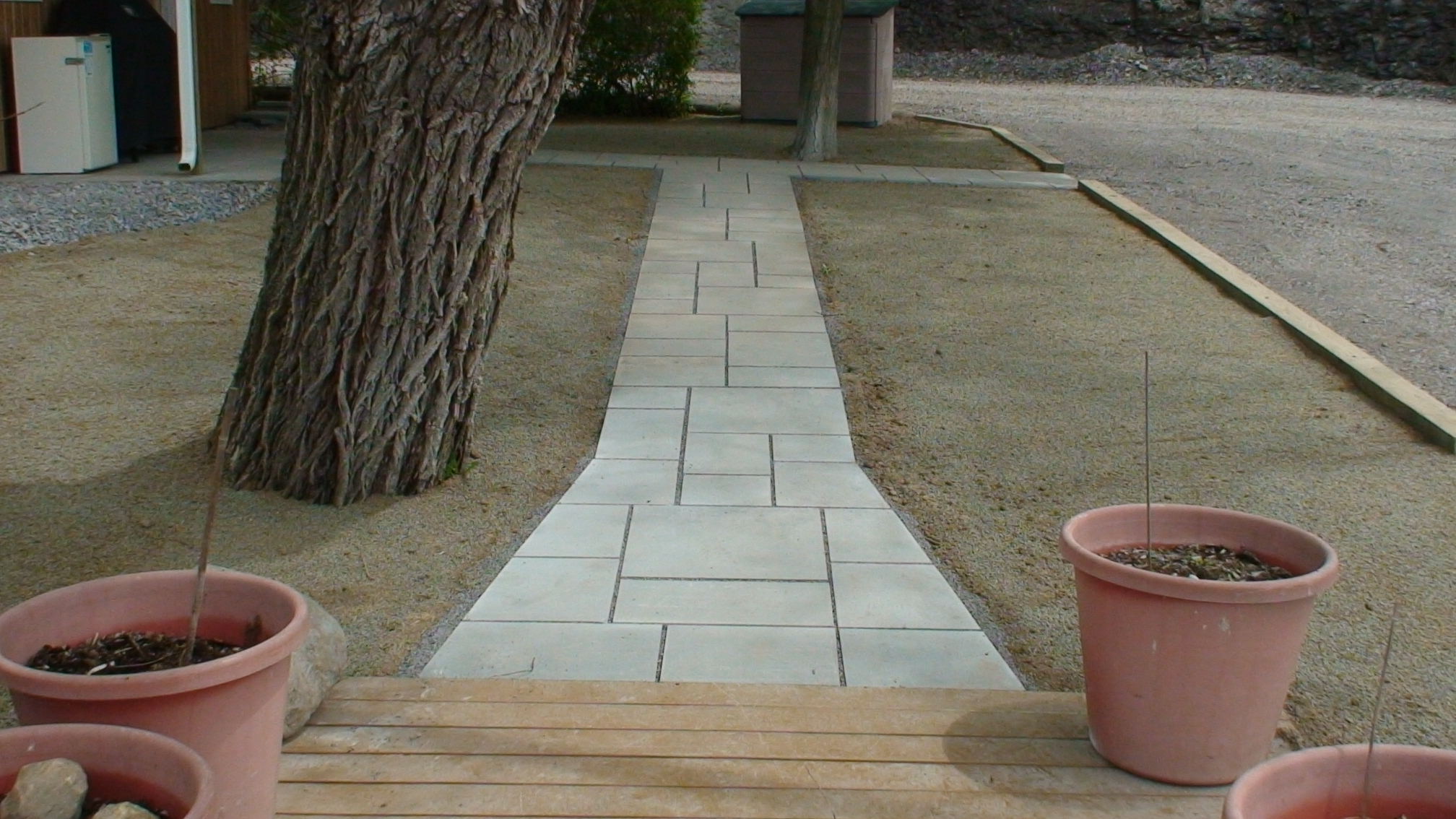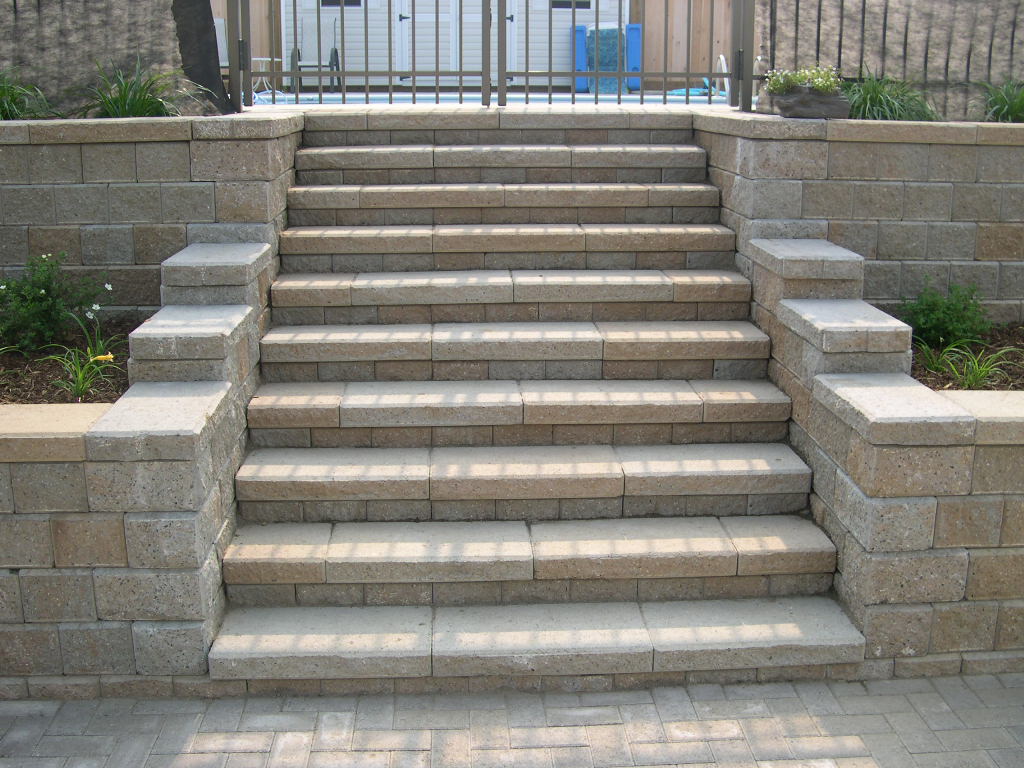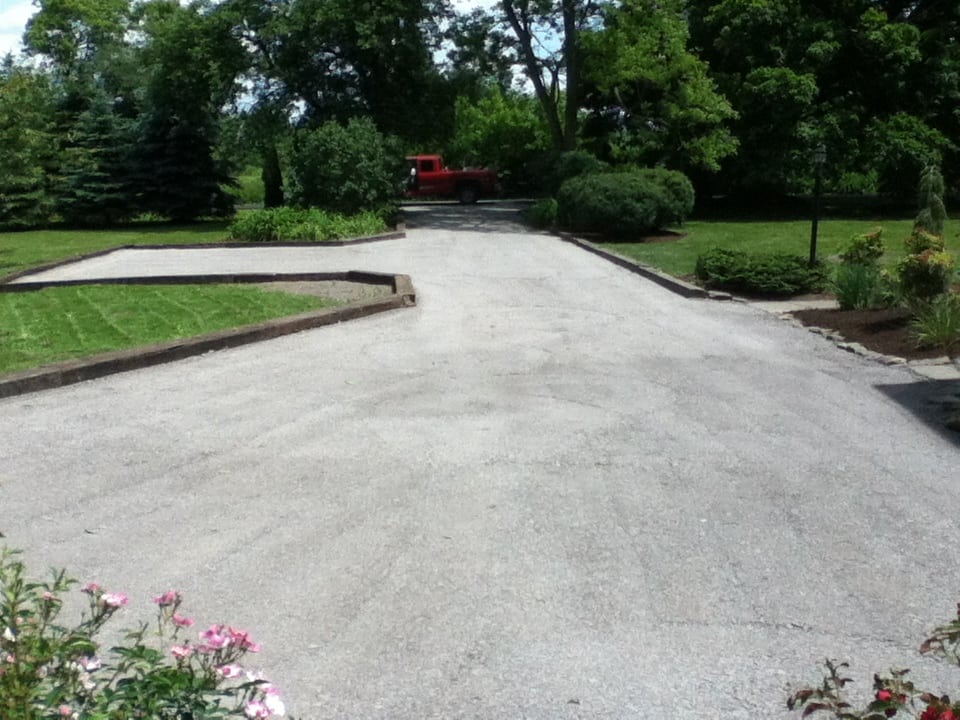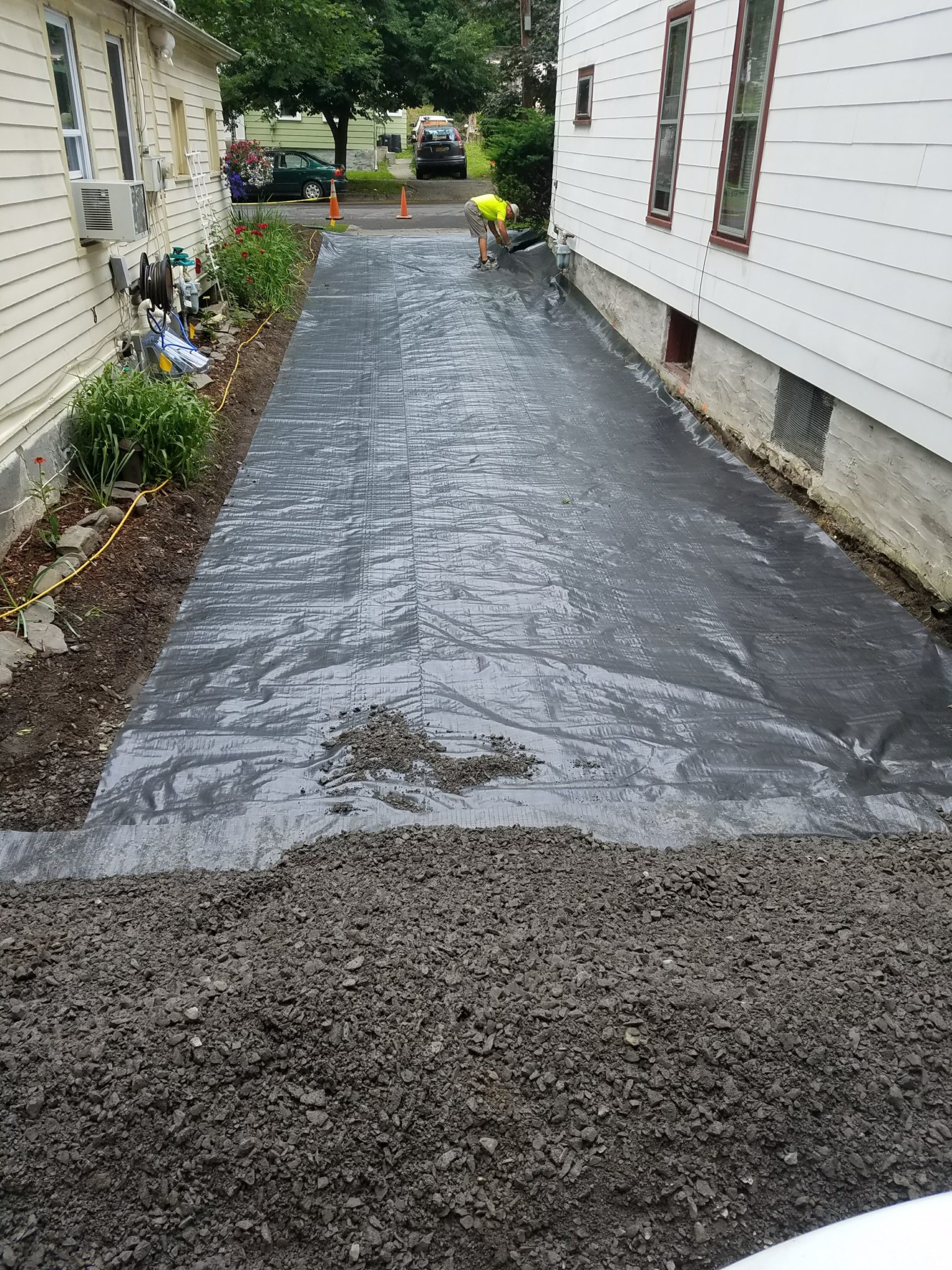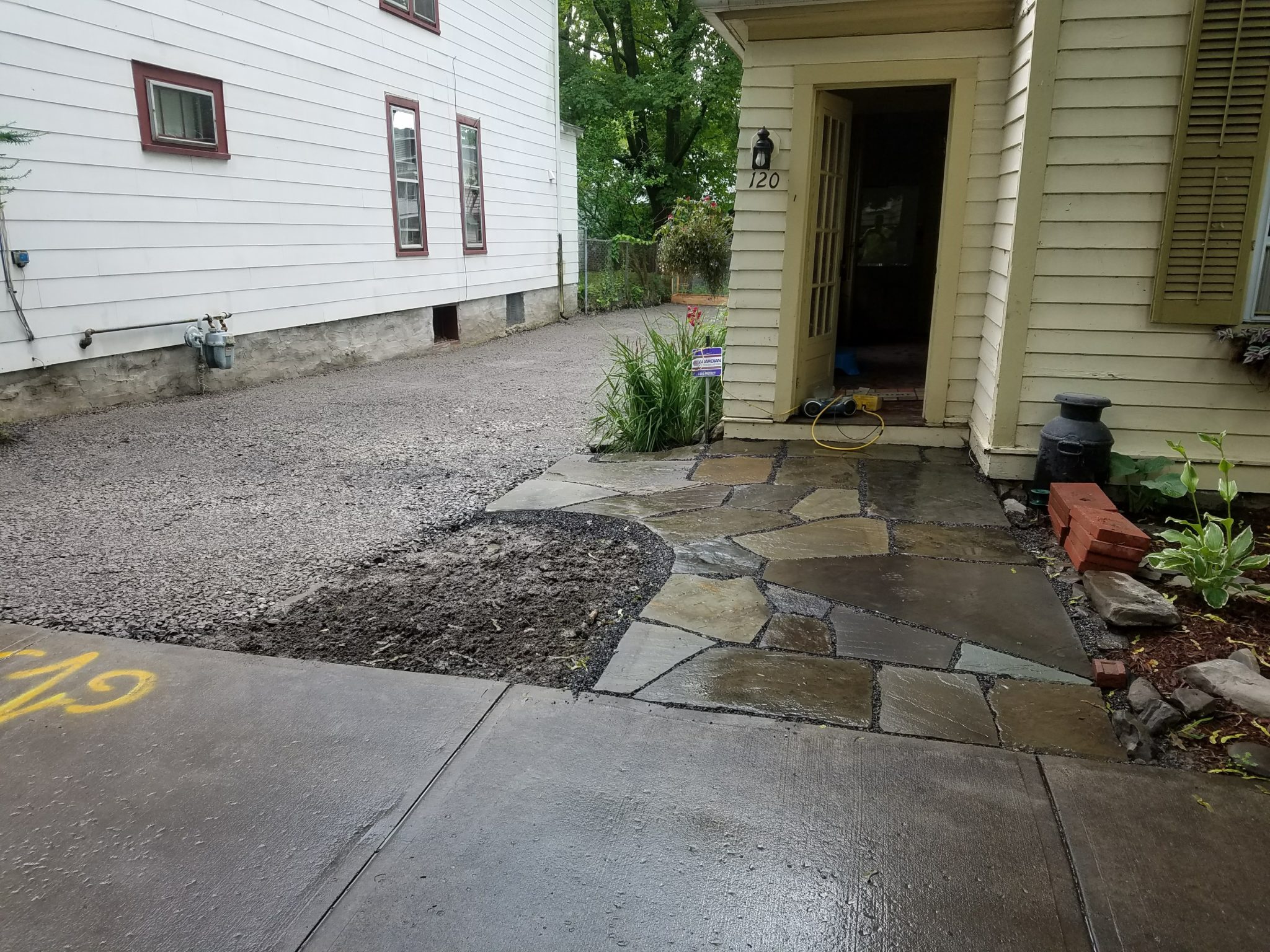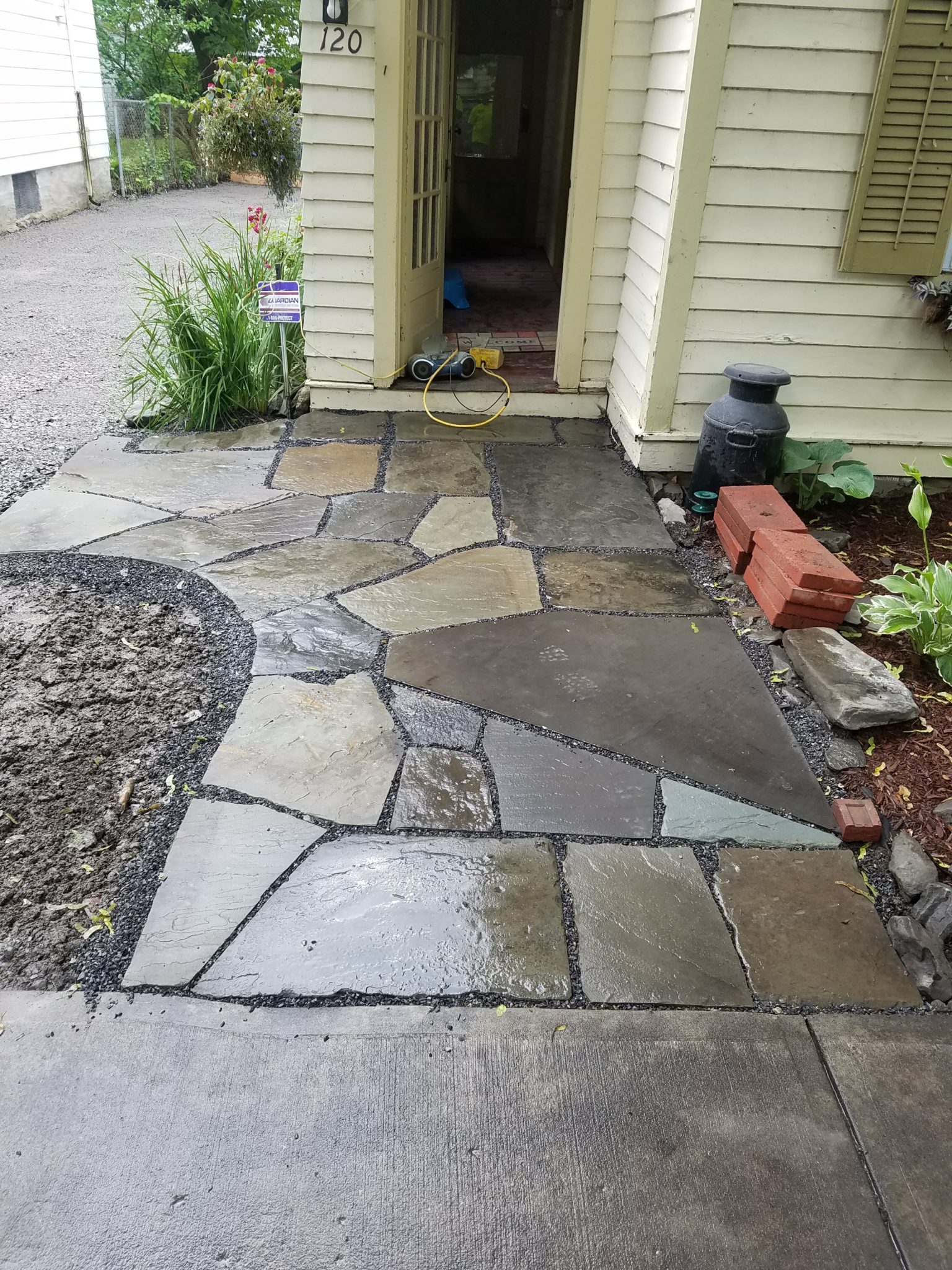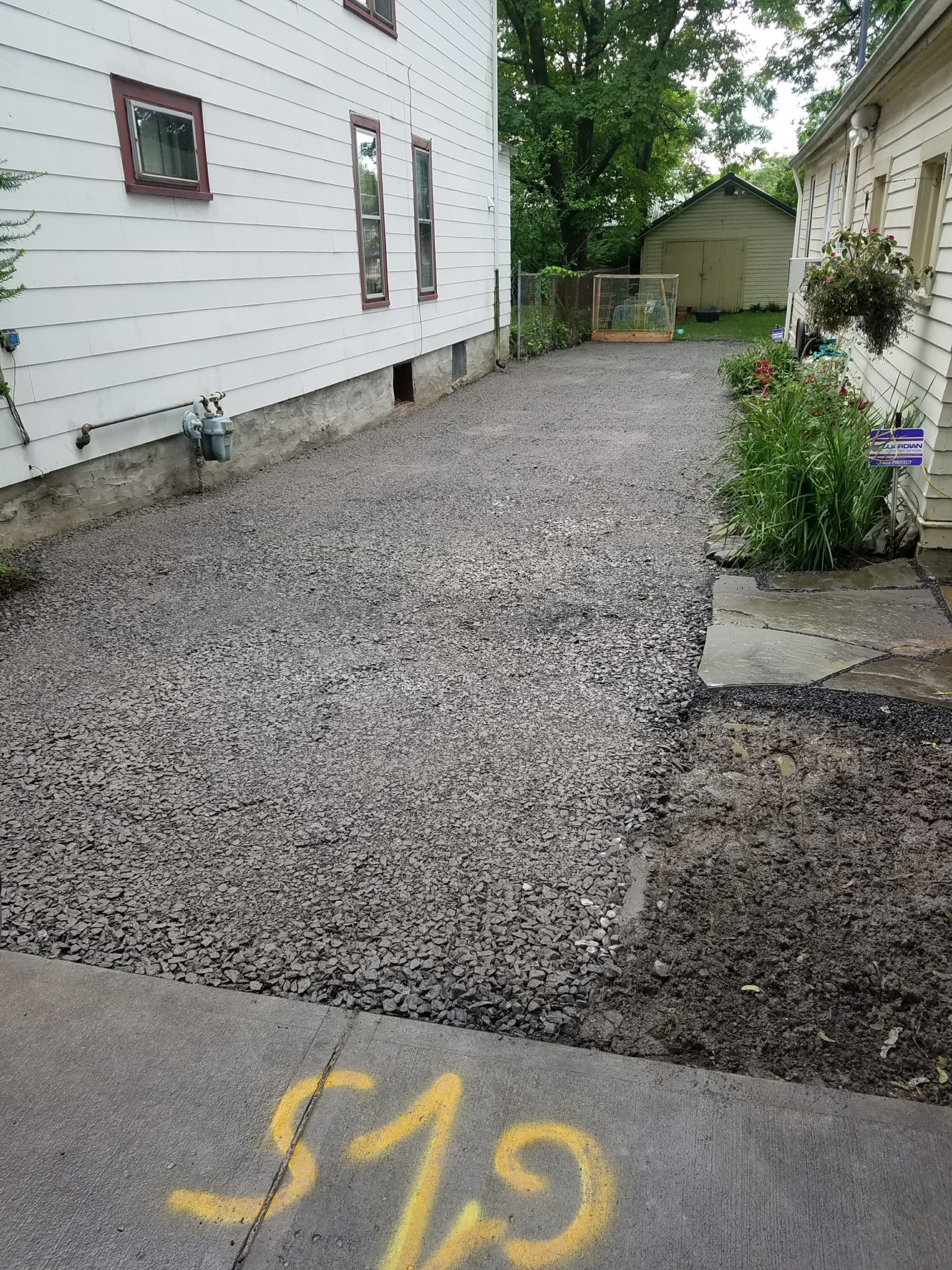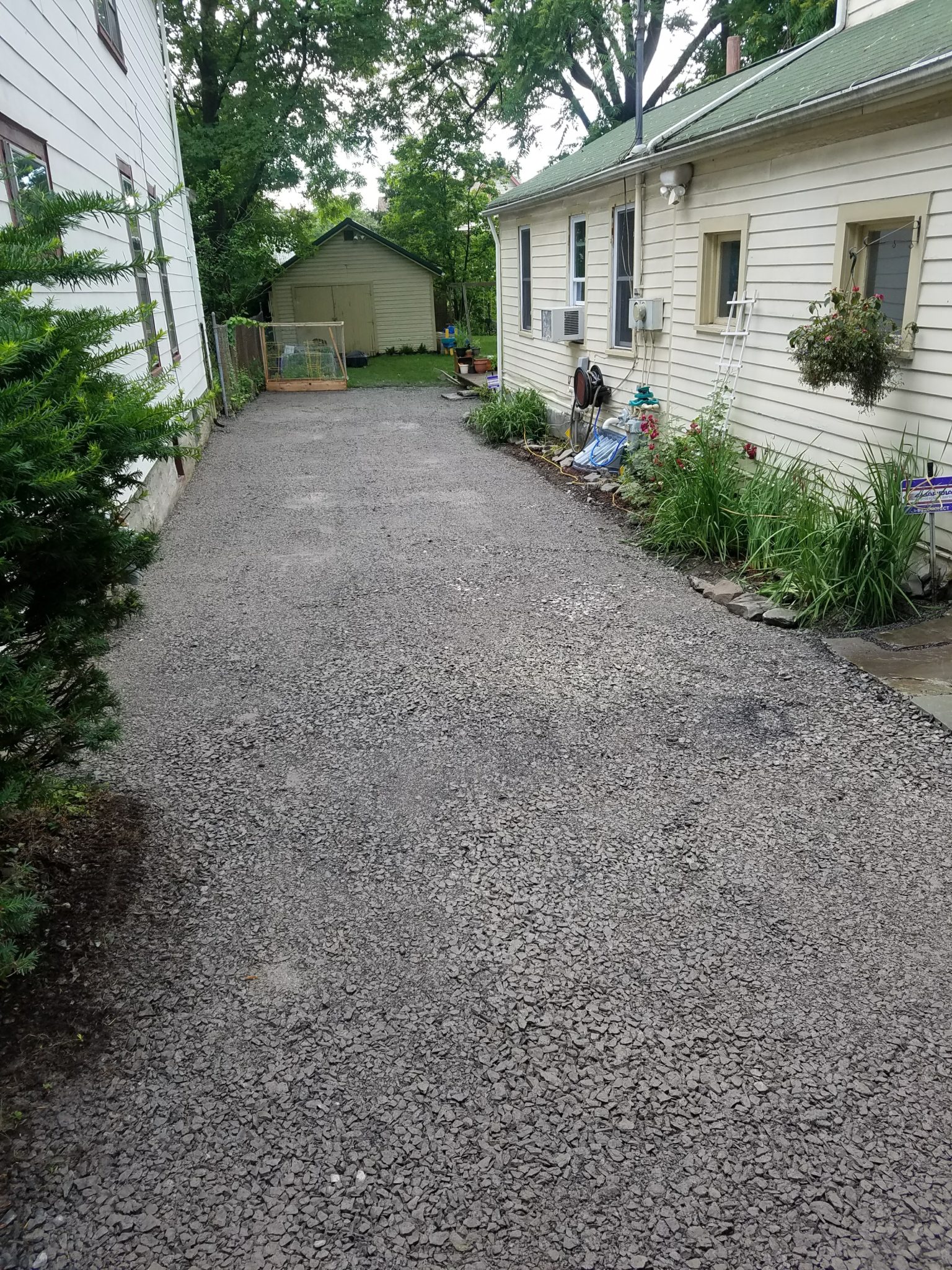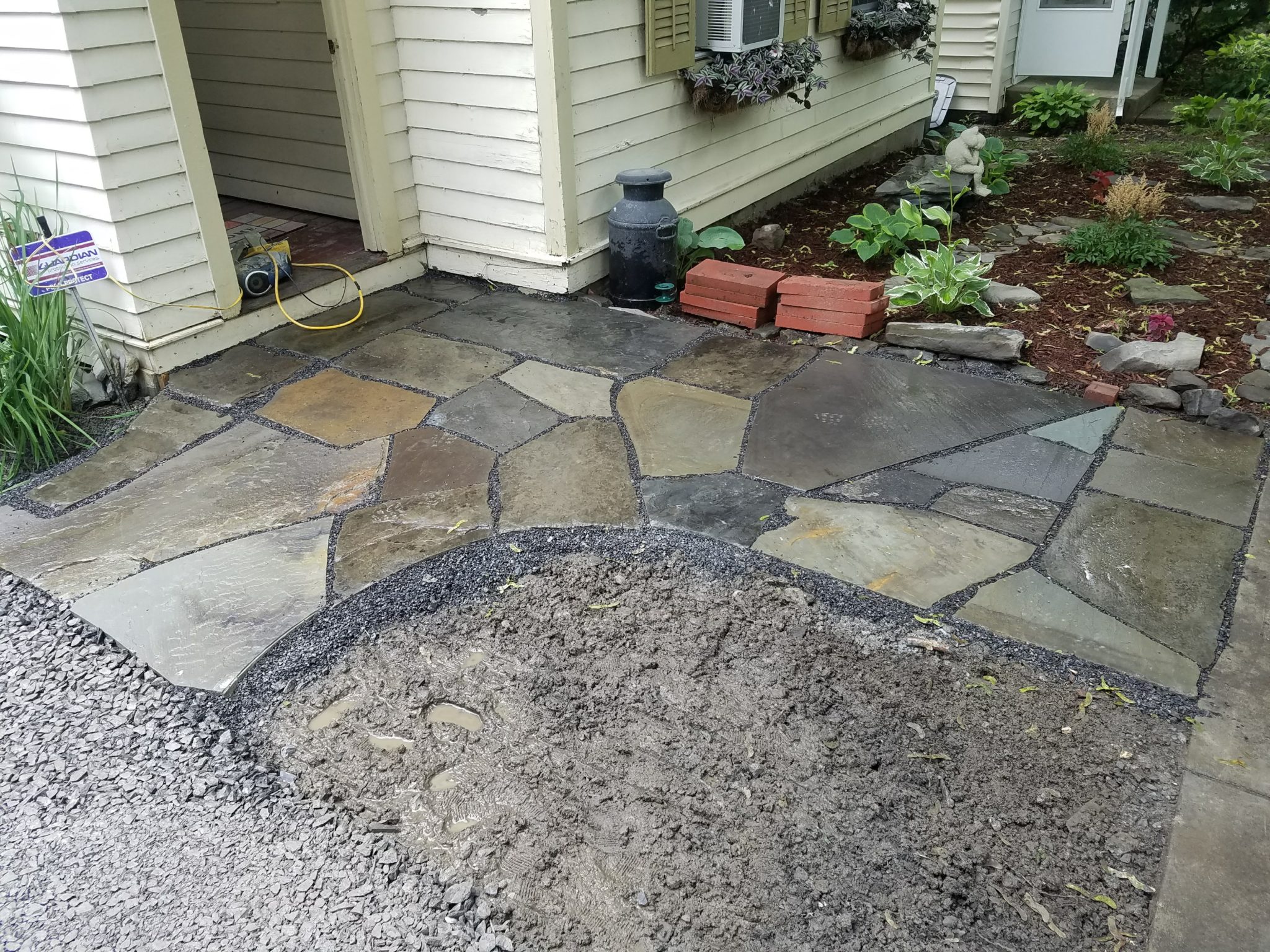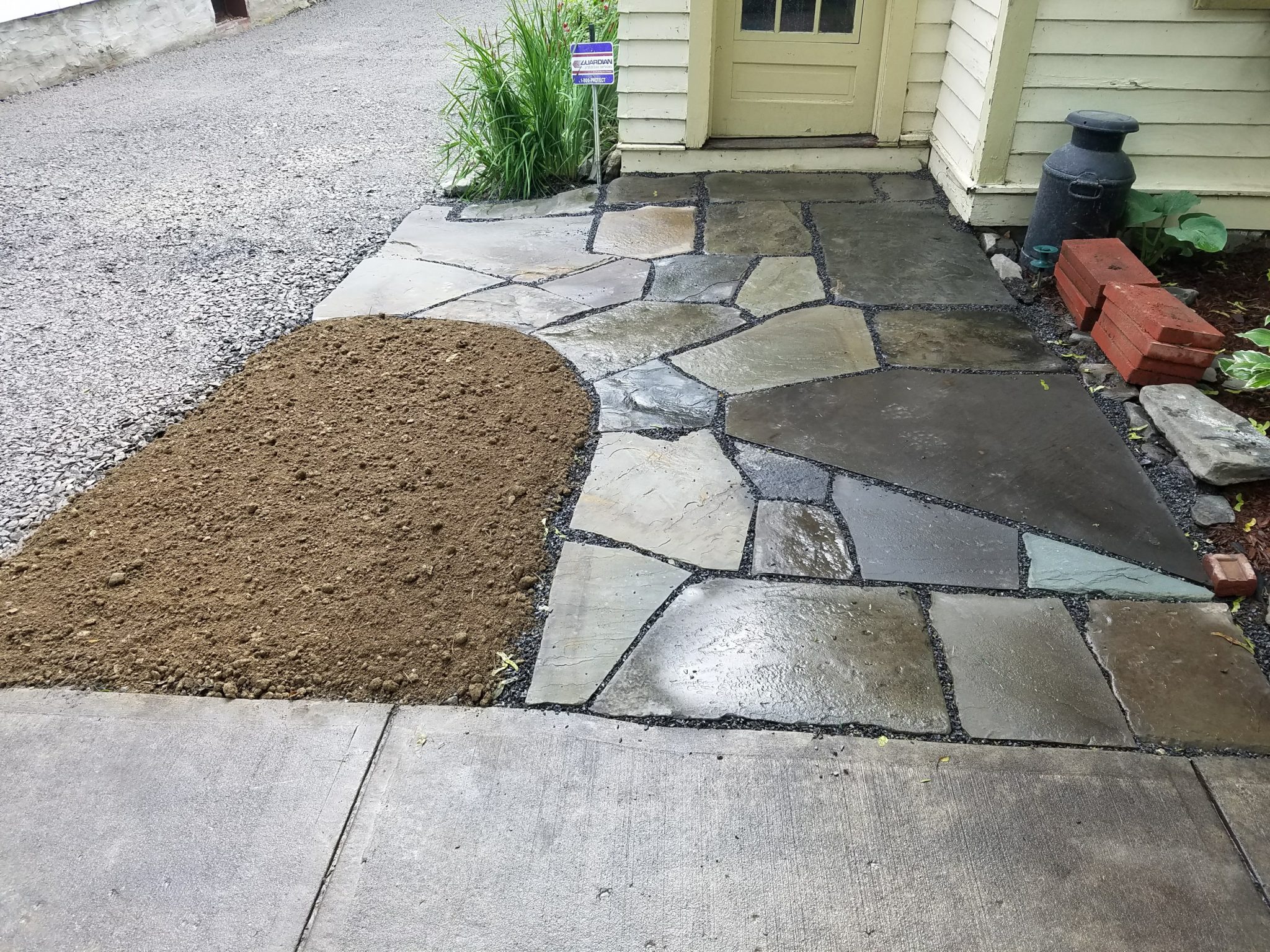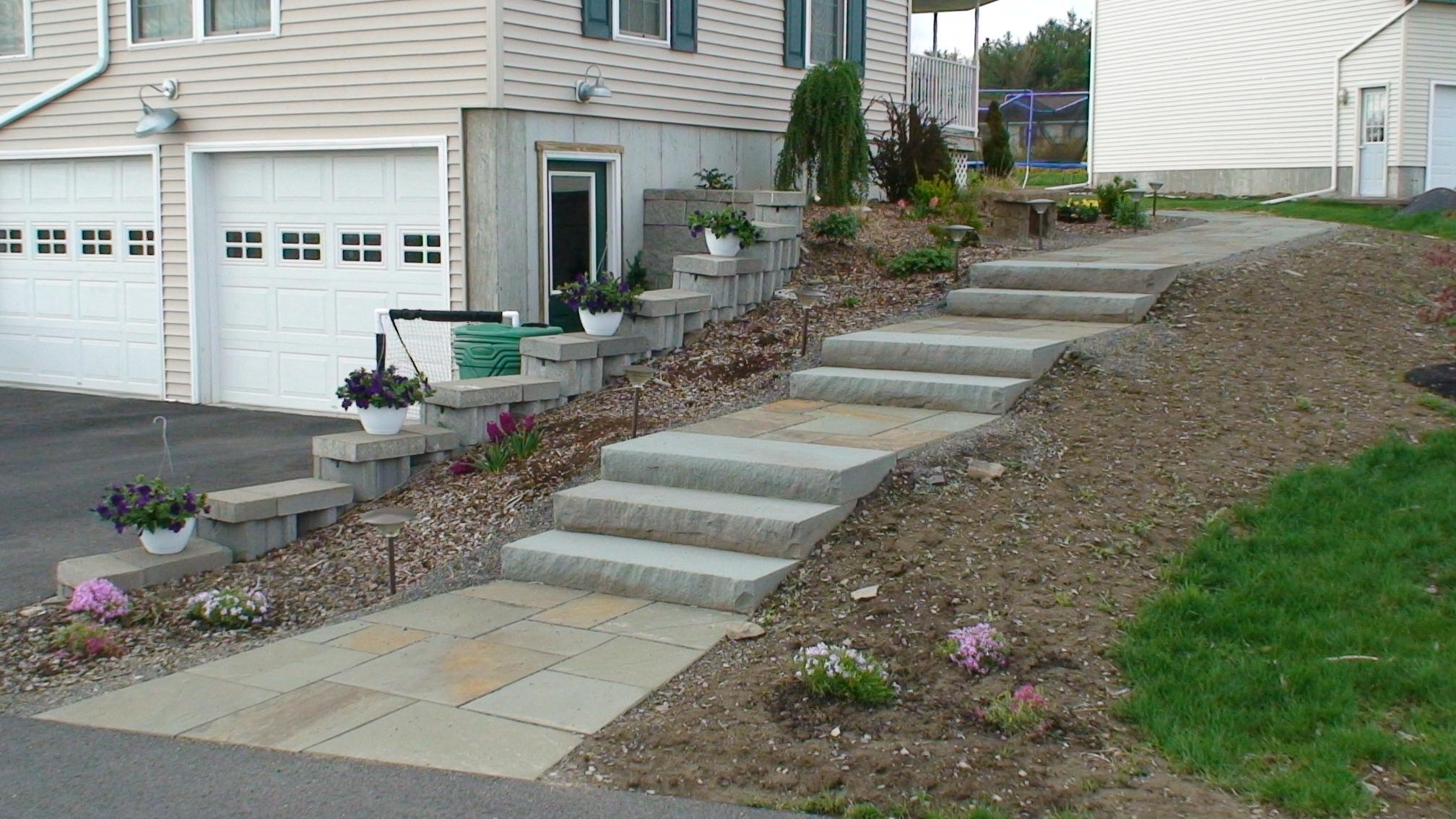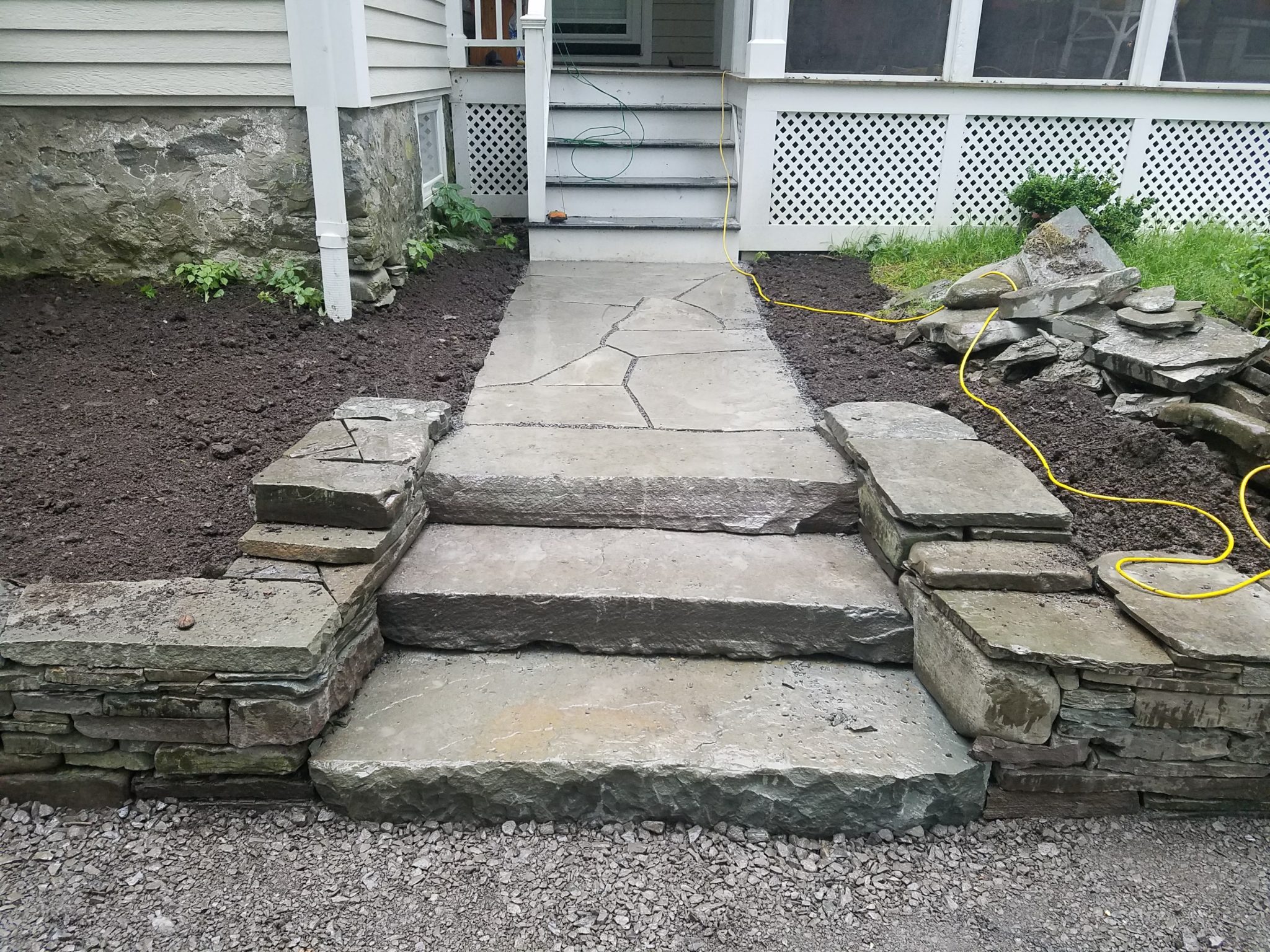 Walkwalks / Driveways
Does your new house need a driveway put in? We can help you with that with a variety of options.
We offer new and renovations of stone driveways, driveway stone installed as base for asphalt driveway, concrete and pavers are also available.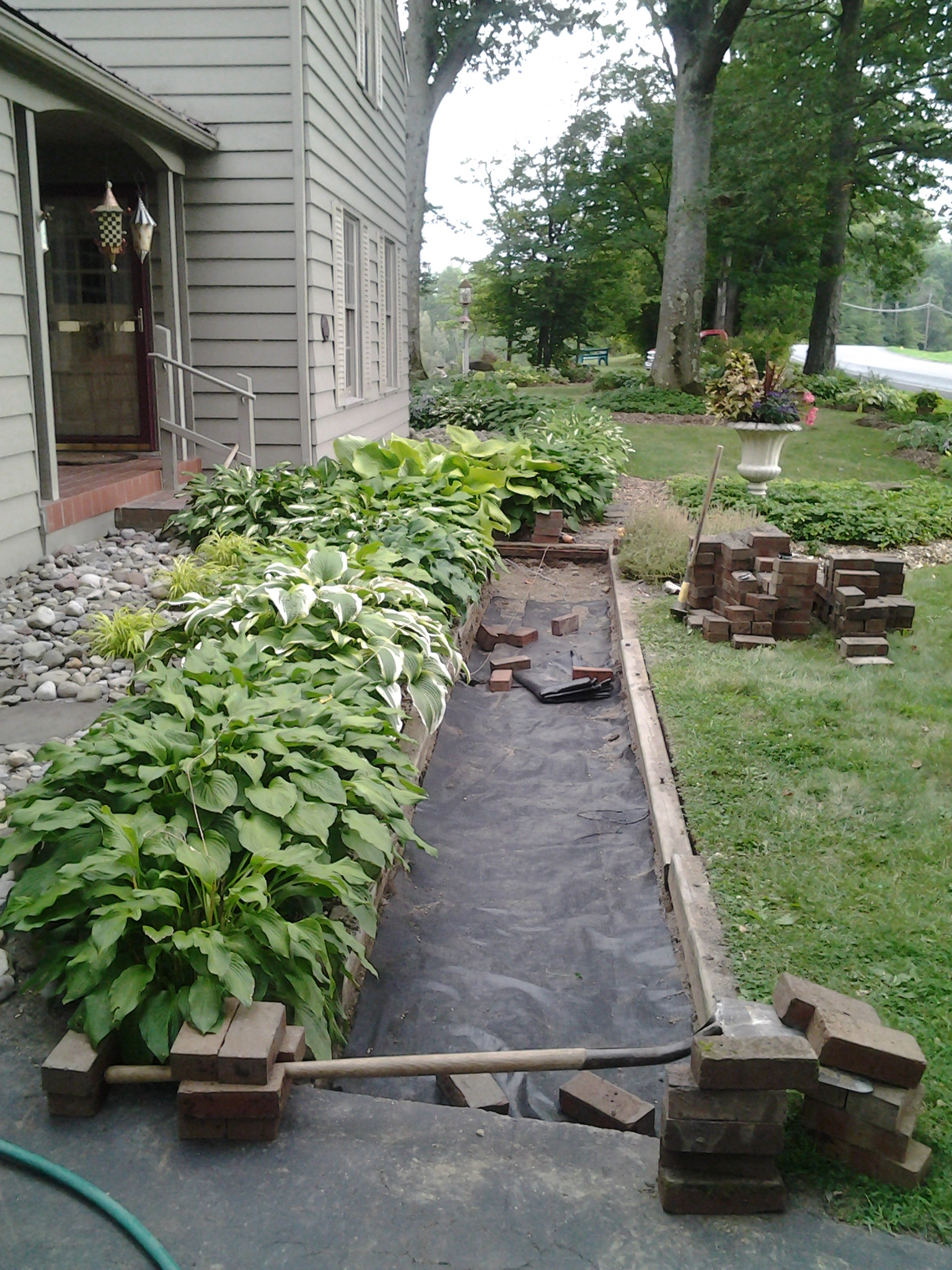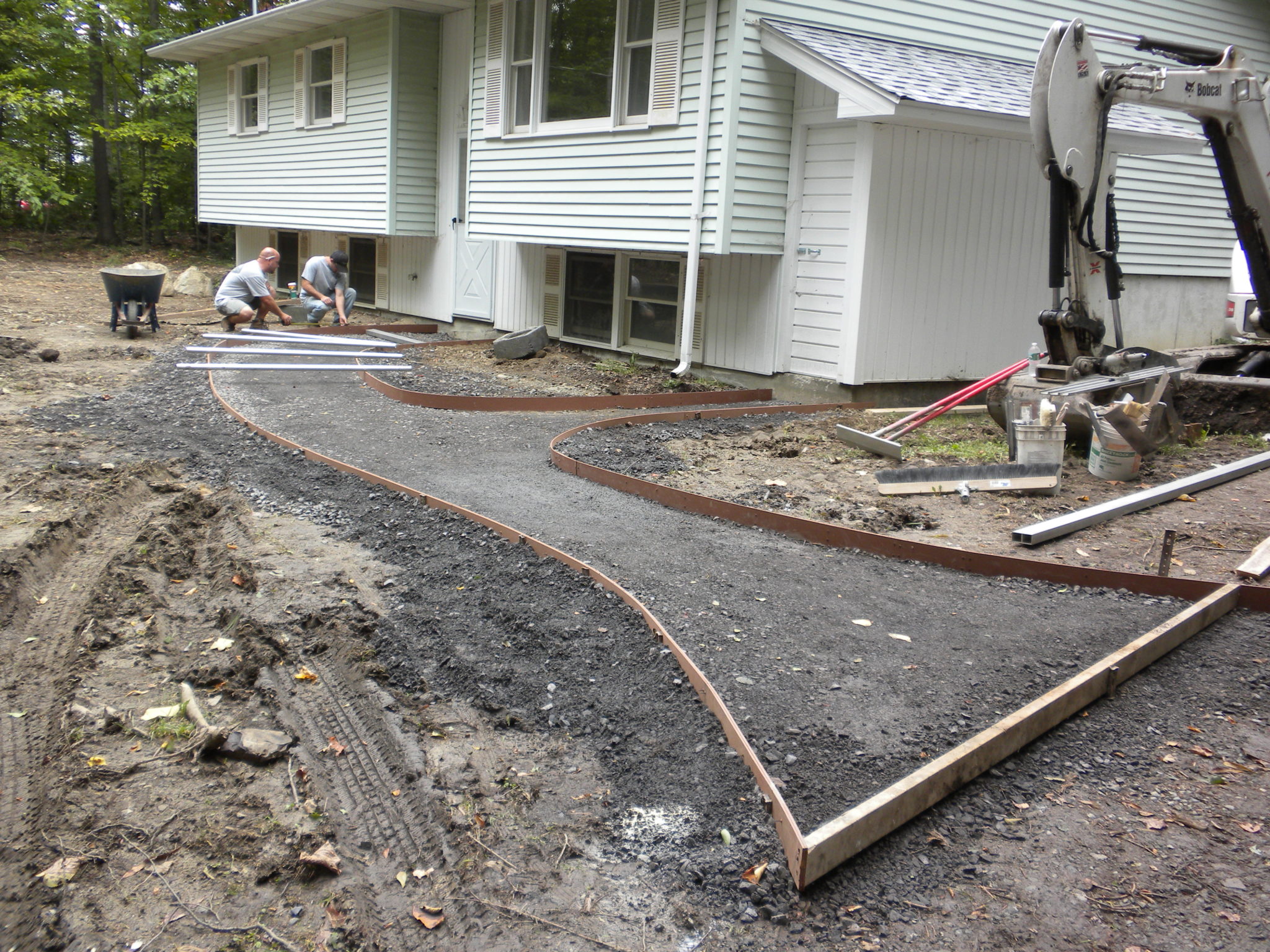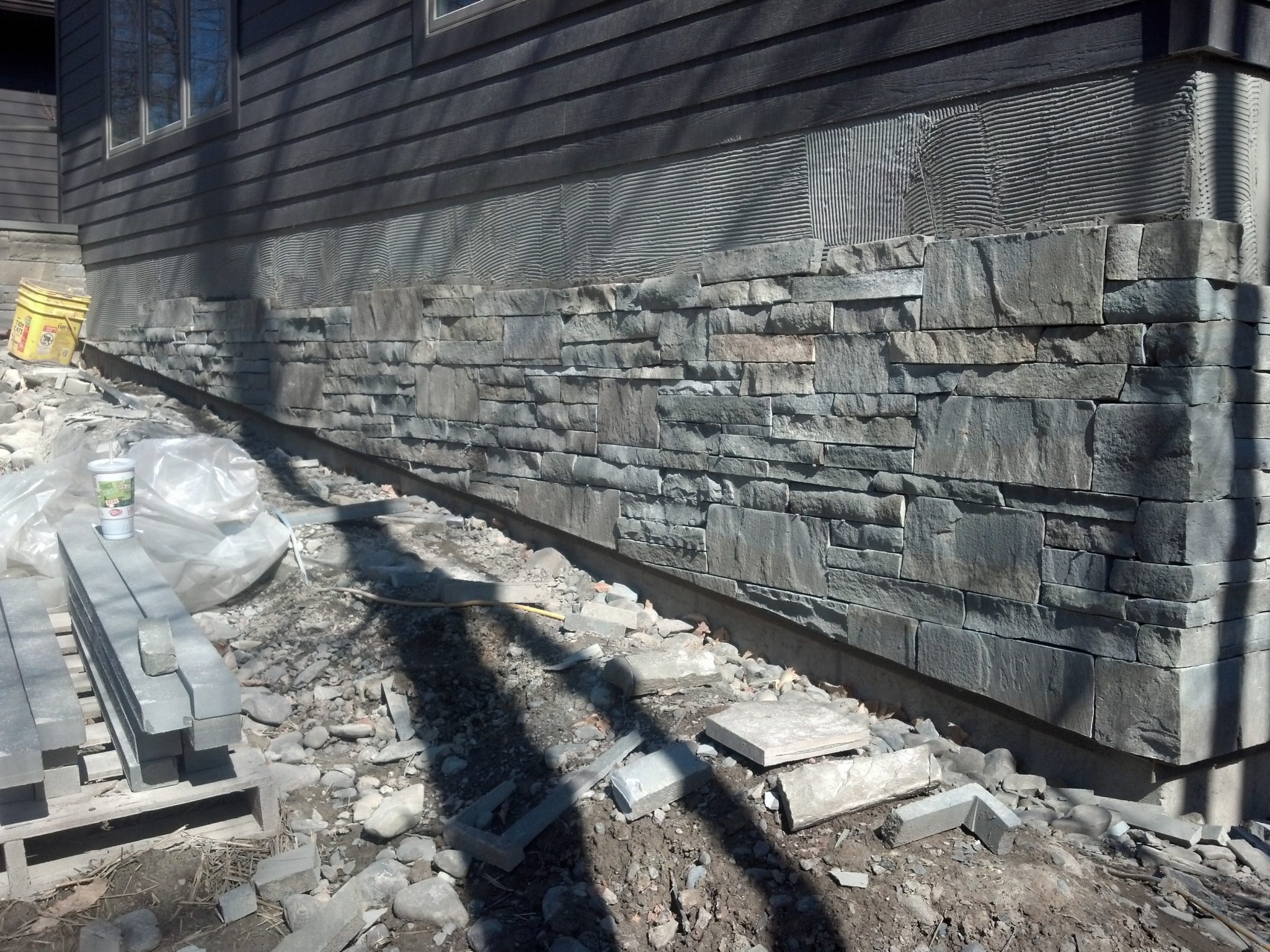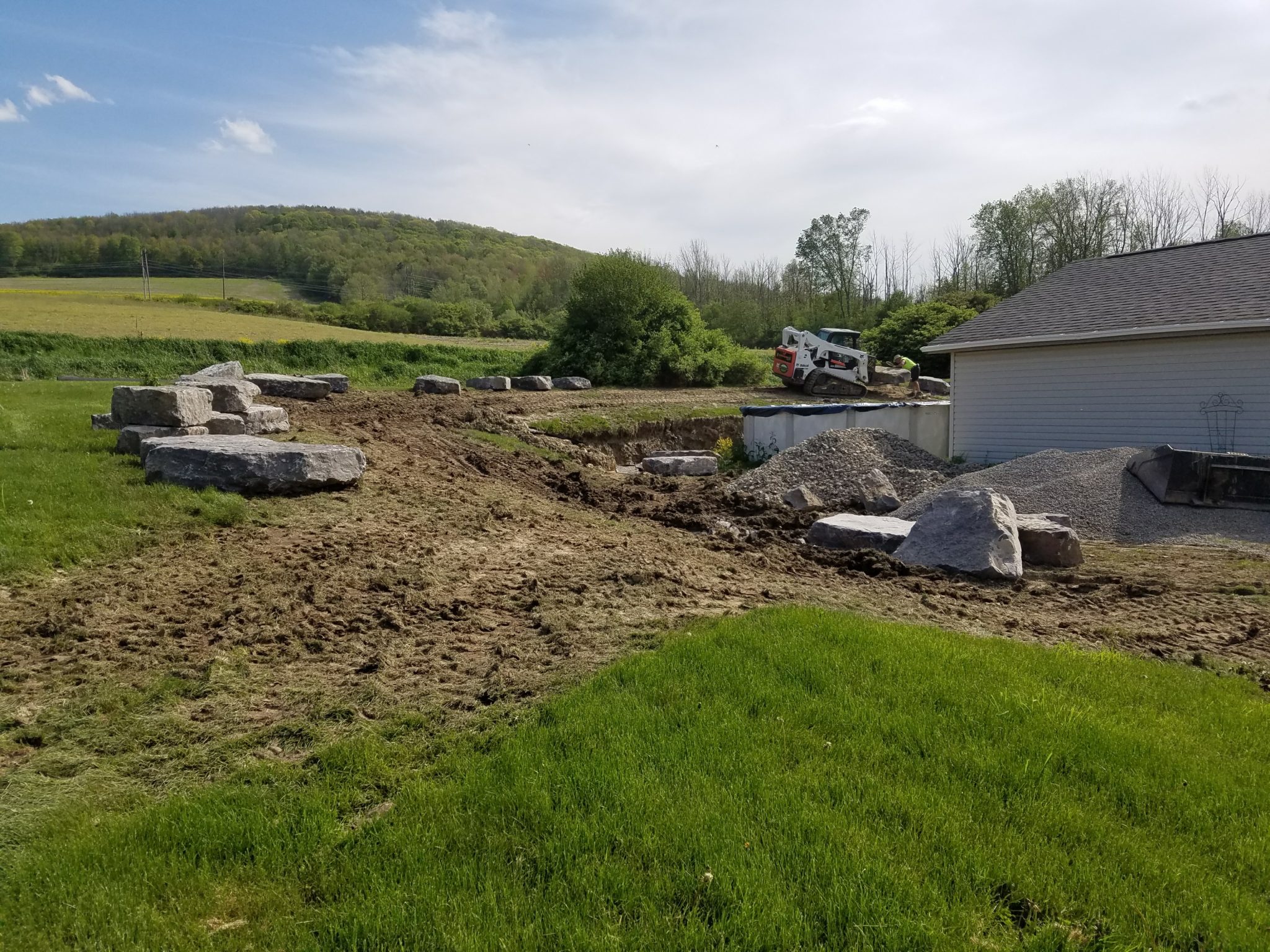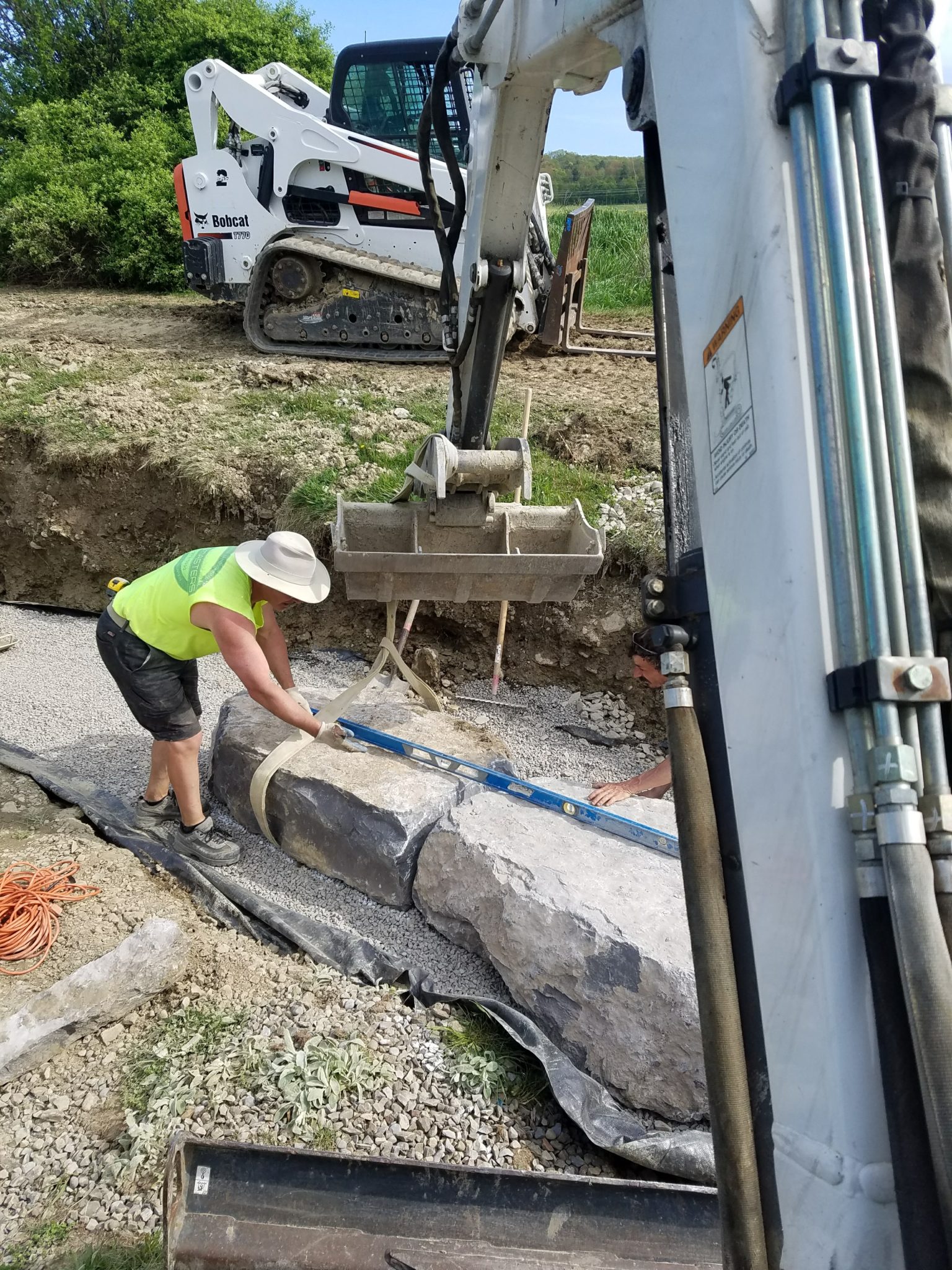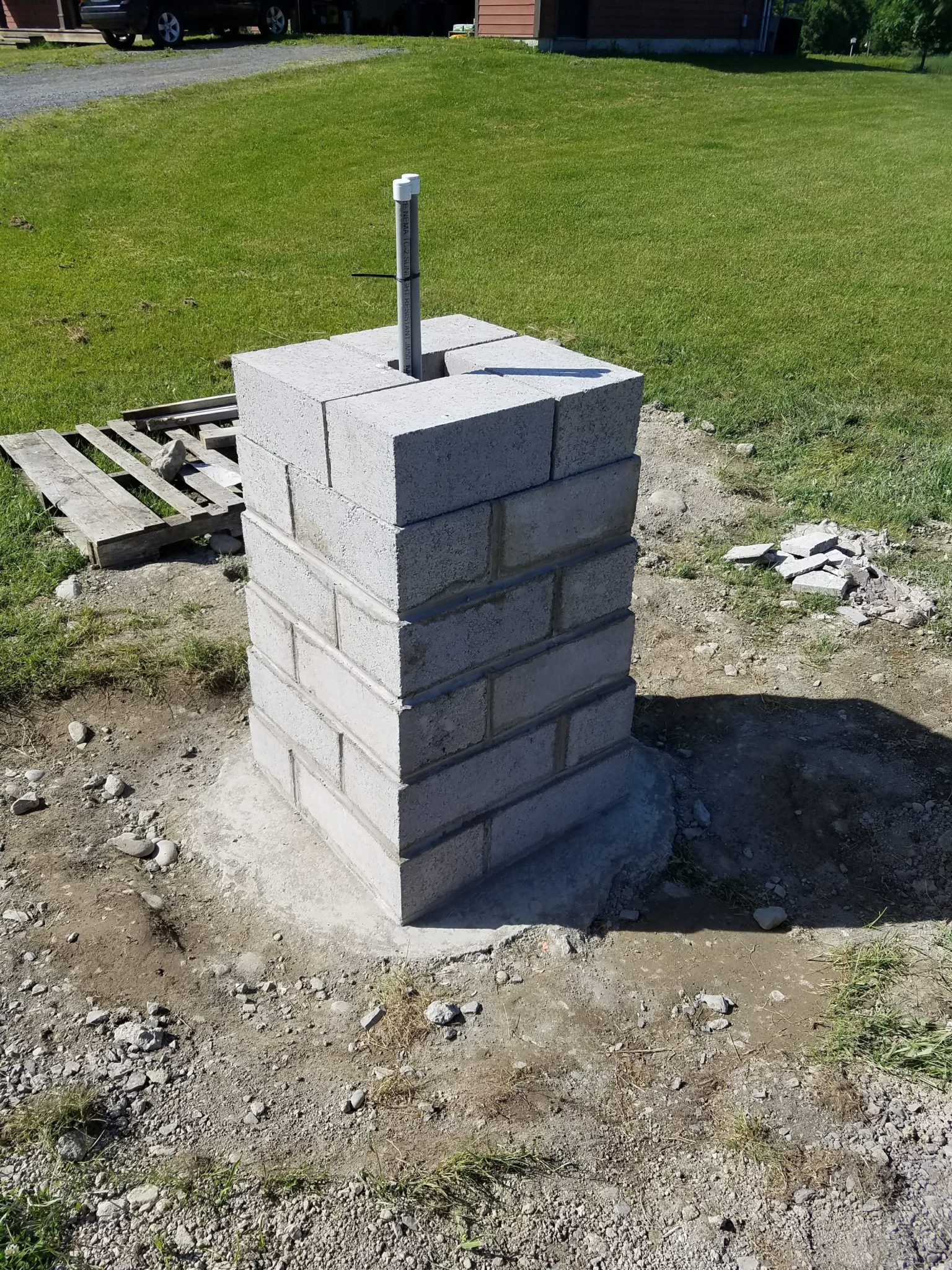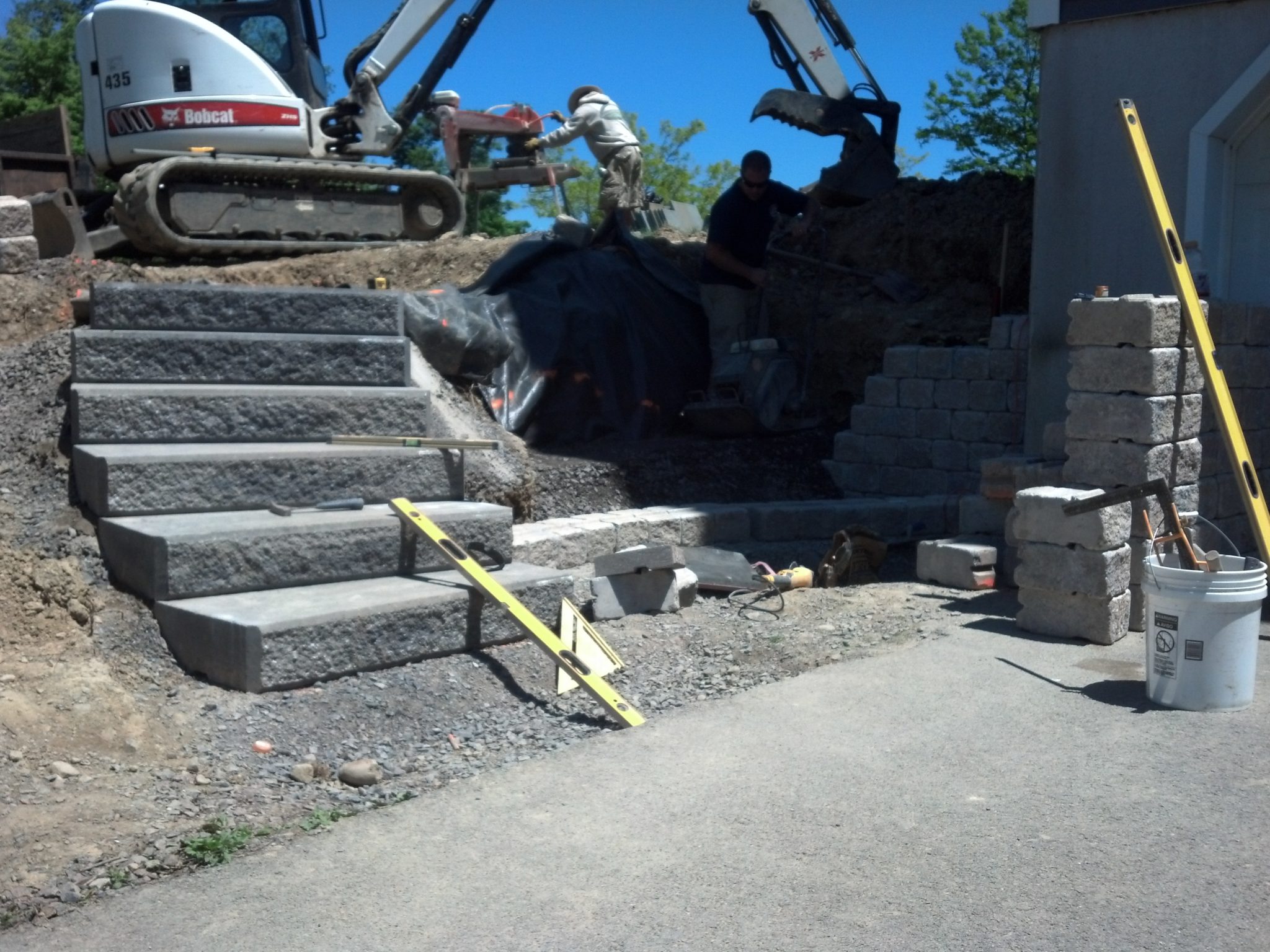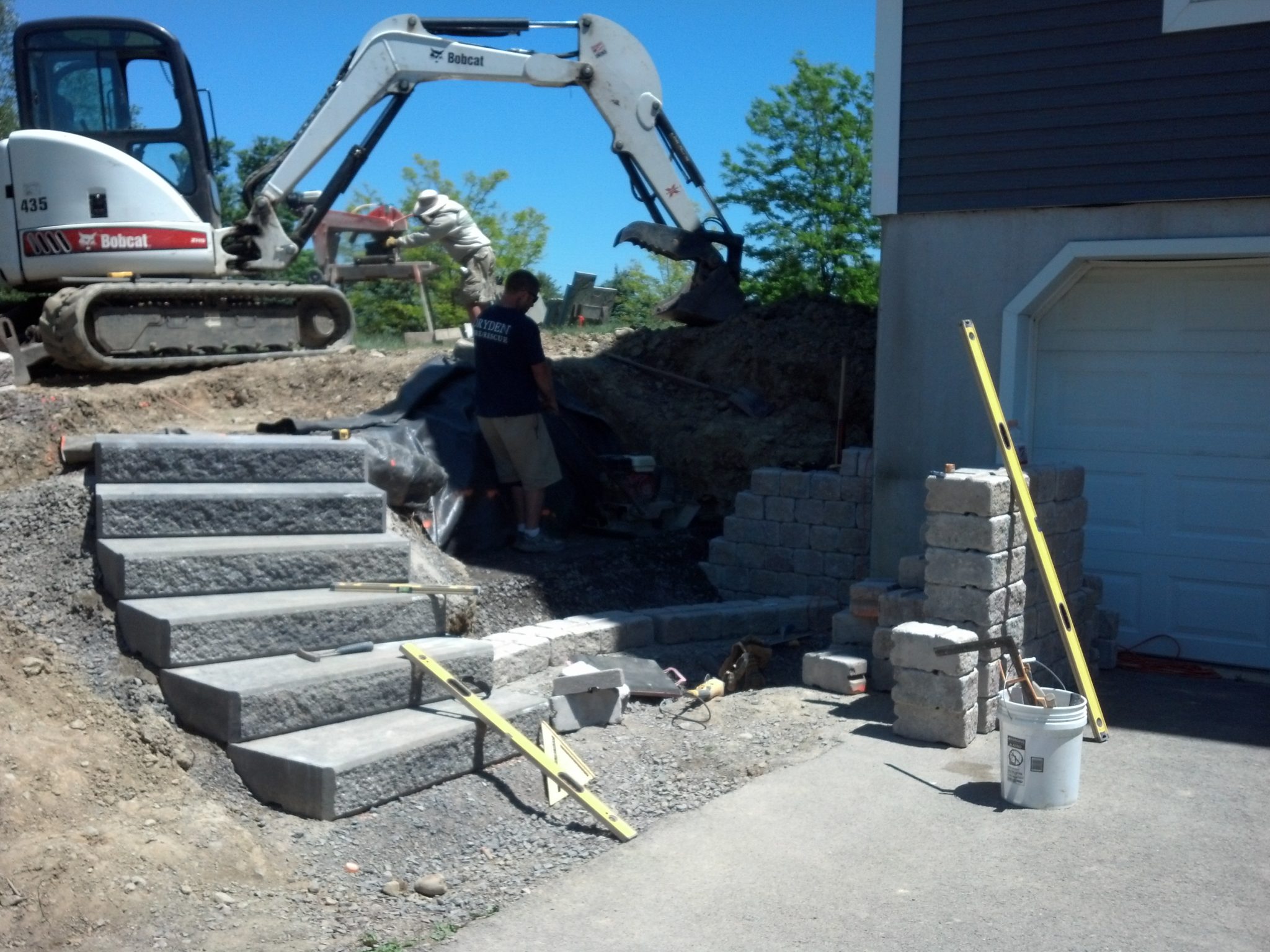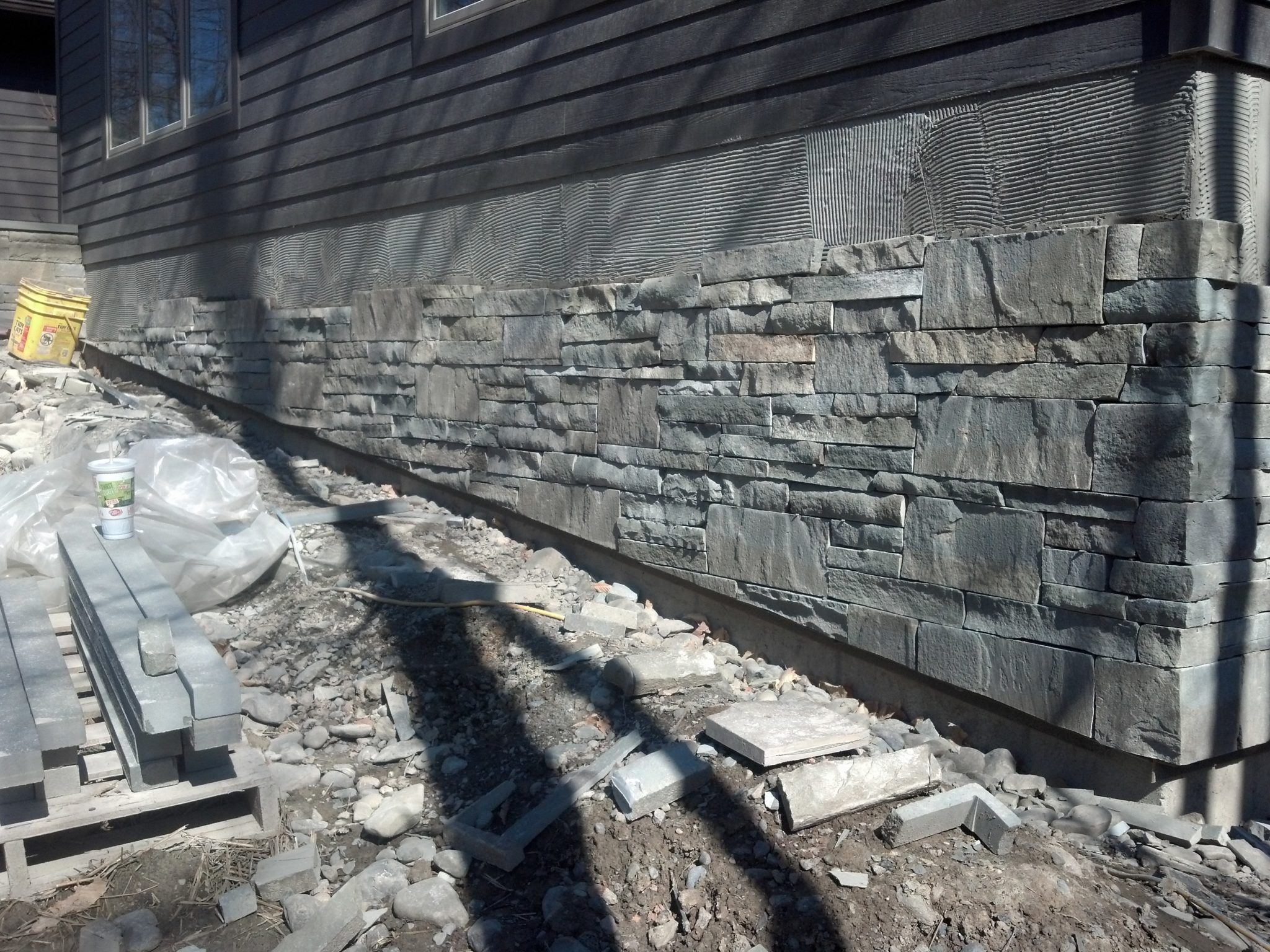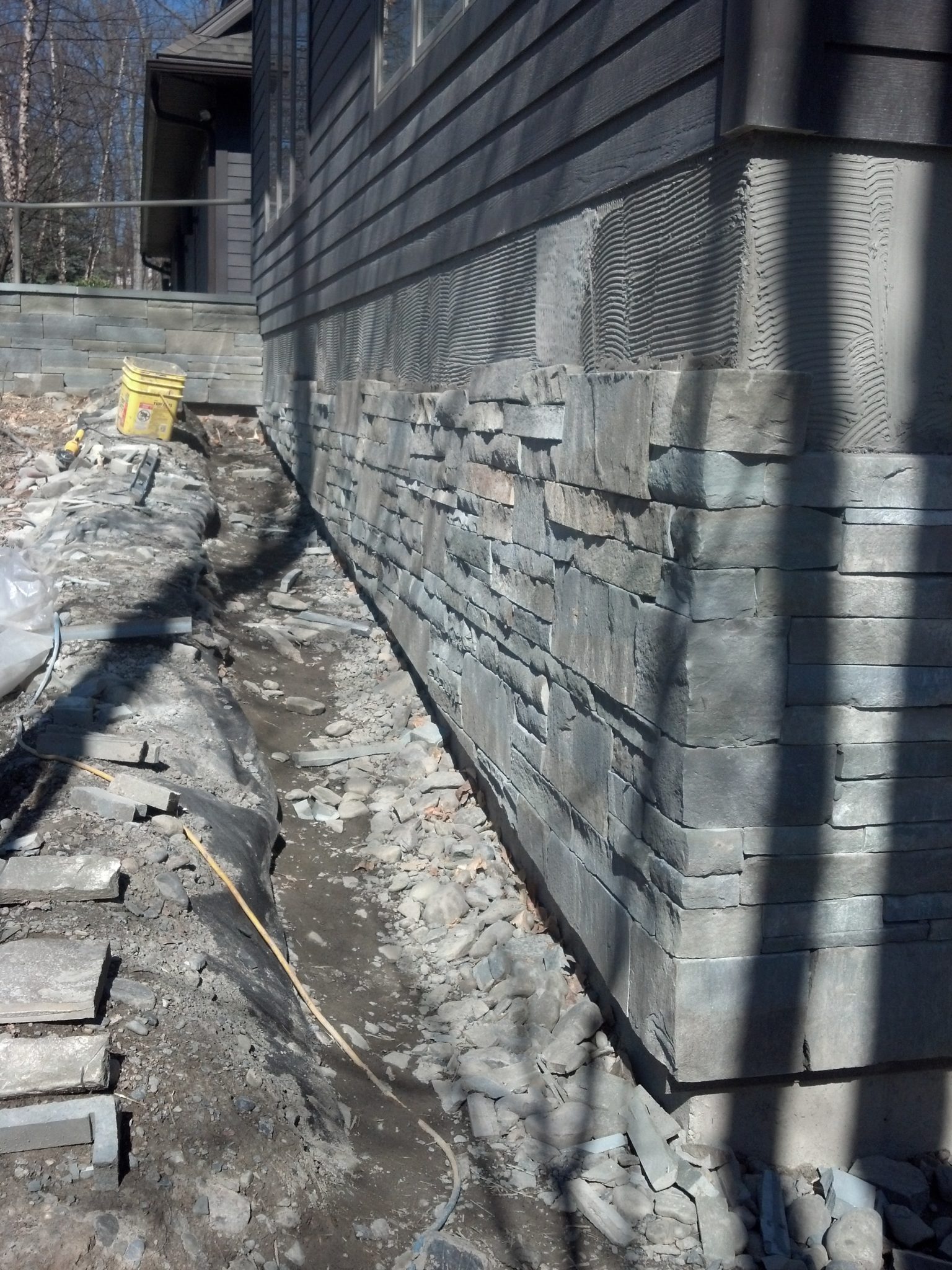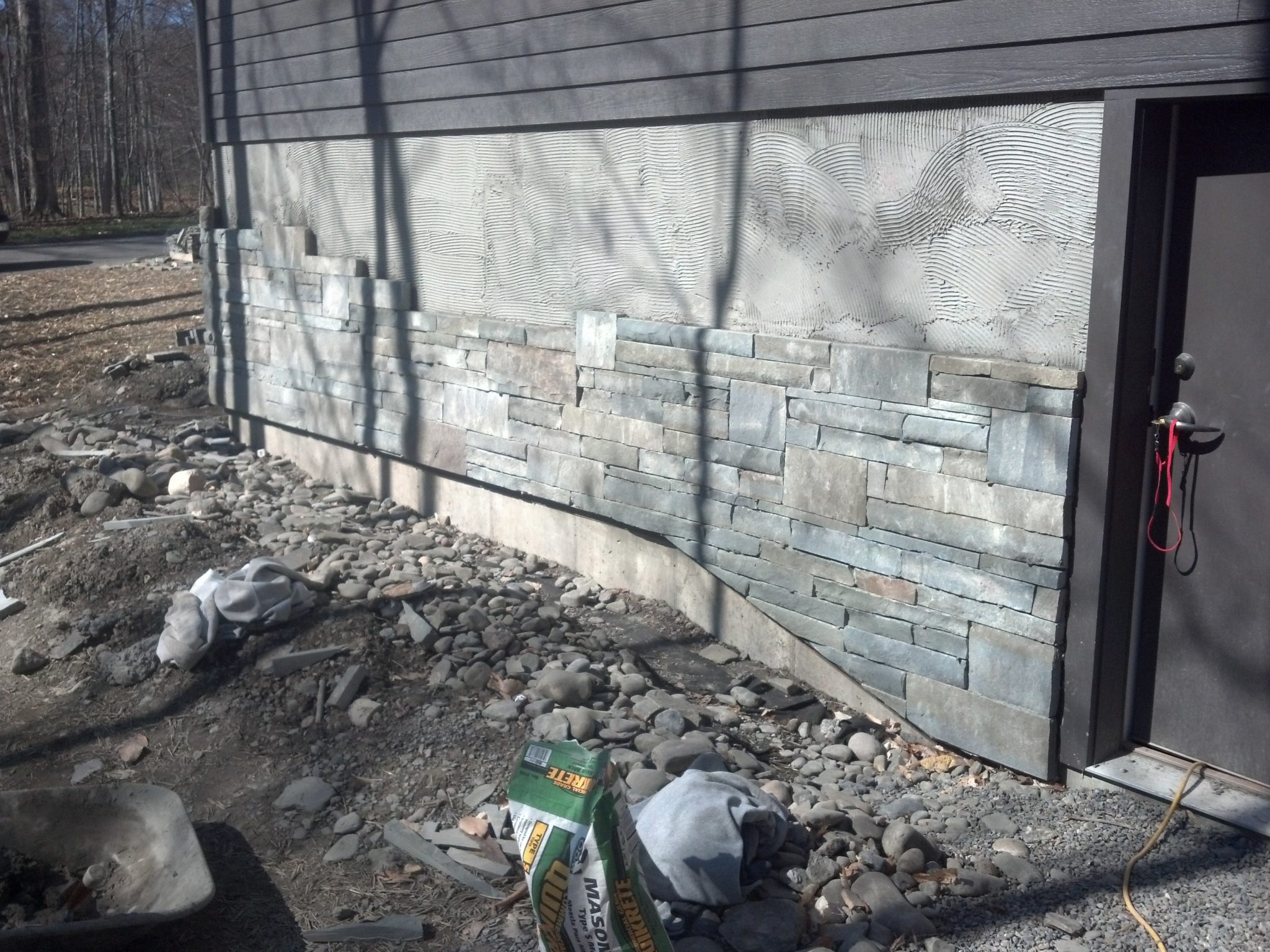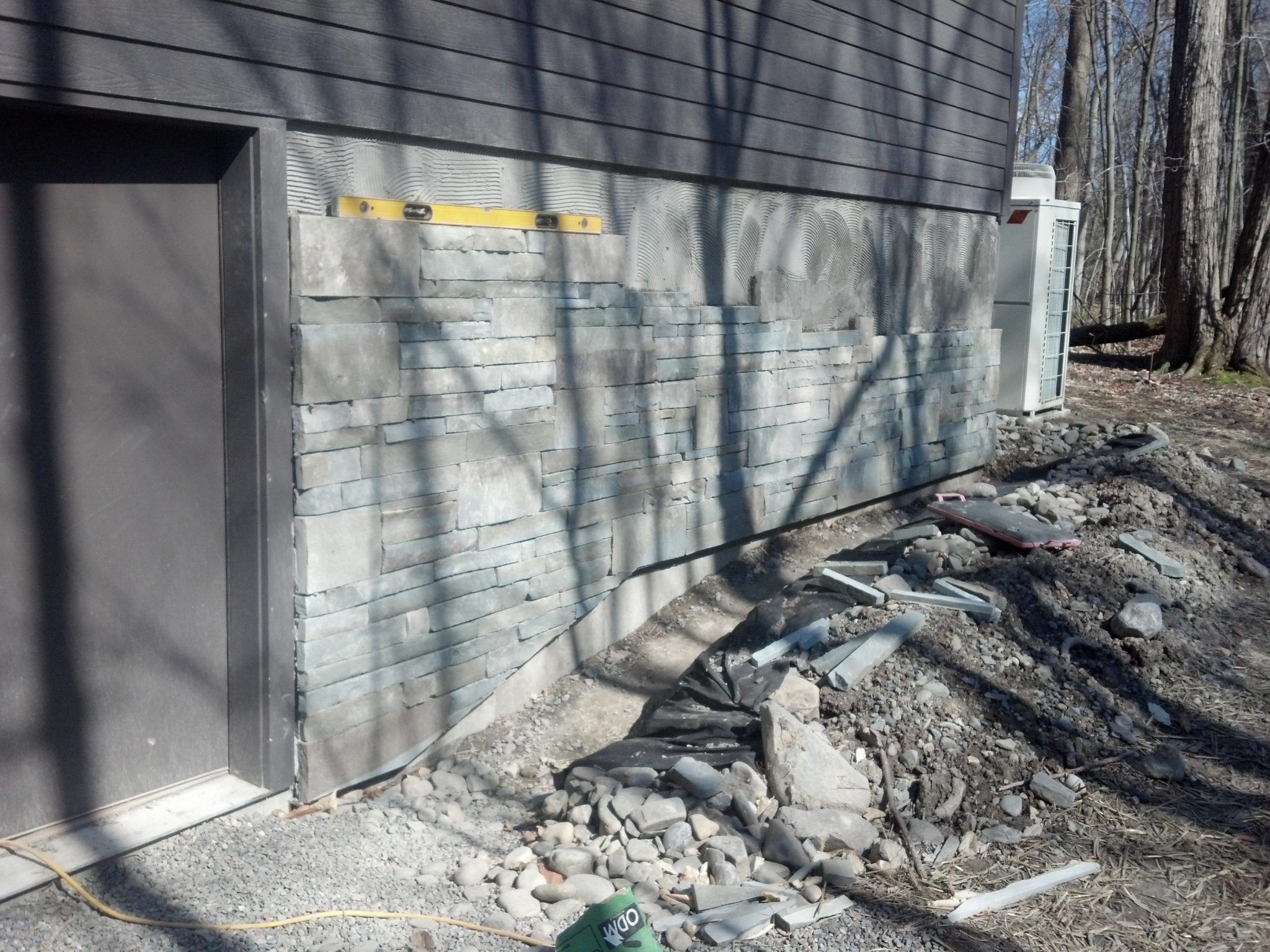 Work In Progress
If your interested in how some of our jobs look during construction, this gallery will give you a look at that.